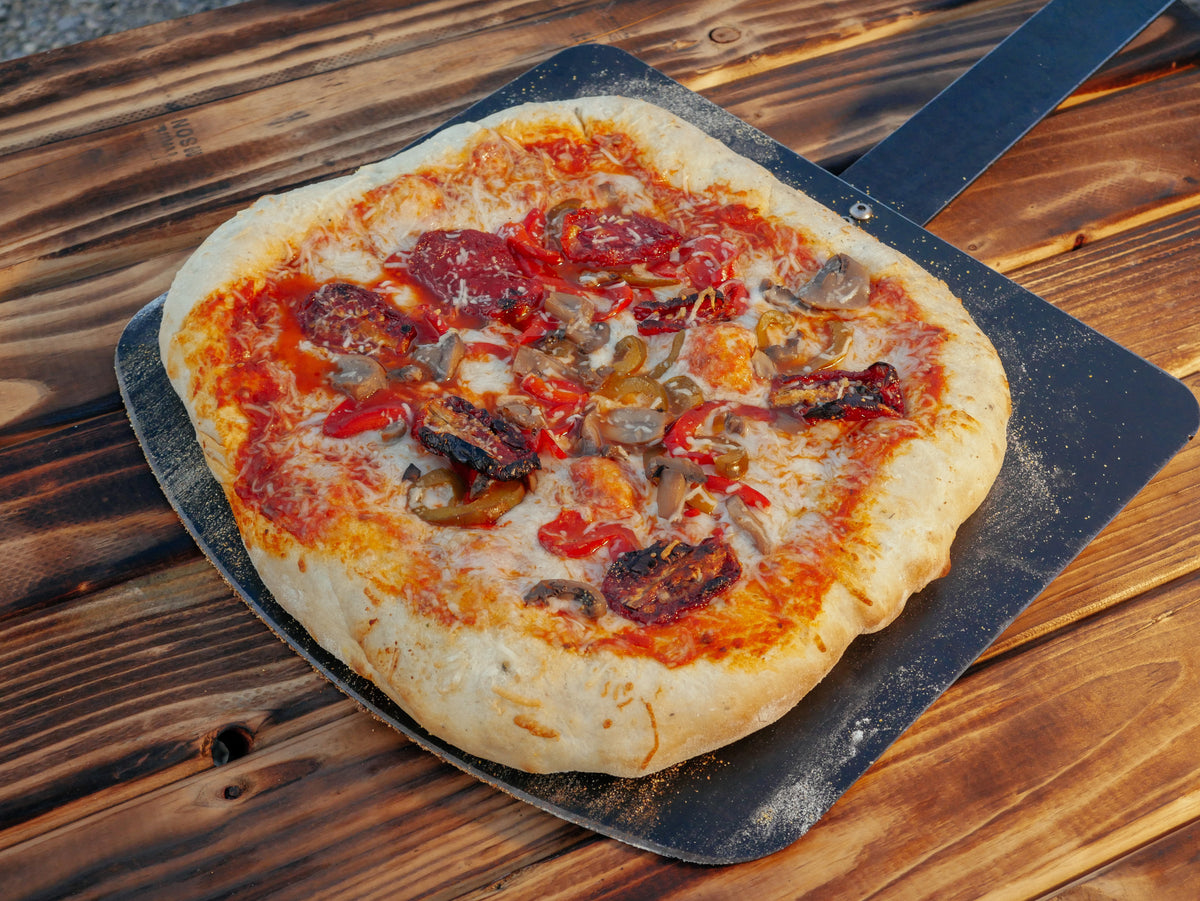 If you've never made a homemade pizza you don't know what you're missing. The entire process is super easy and the taste is unbeatable. The video below gives you an idea of how to make a wood fire pizza in your Blaze Tower. 
What You'll Need
Pizza dough - mine was homemade but you can use store bought
Flour
Olive oil or Butter (I somehow didn't have olive oil!!! NEVER has that happened)
Garlic salt
Mozzarella or cheese of choice
Pizza toppings of your choice
How To Make It In Your Blaze 
You are invited to watch the video attached to this blog. Or follow the instructions below.
Get your logs going - smaller log pieces will burn hotter and better
Assemble your pizza
Apply corn flour to pizza paddle, liberally
Place pizza on the pizza paddle
Insert baking steel (in the Blaze pizza kit) into the Blaze tower that is around 600-800 degrees

Leave baking steel in for approximately 3 minutes

Slide pizza onto the Blaze baking steel. Close tower louvers and lid to get back up to temp.
Check pizza after around 3-5 minutes. Mine was finished in about 5 minutes. Check the bottom for doneness.



We hope you enjoy your pizza! We love seeing pictures so feel free to send us some of your pizza pics - fixit@badideasupply.com.