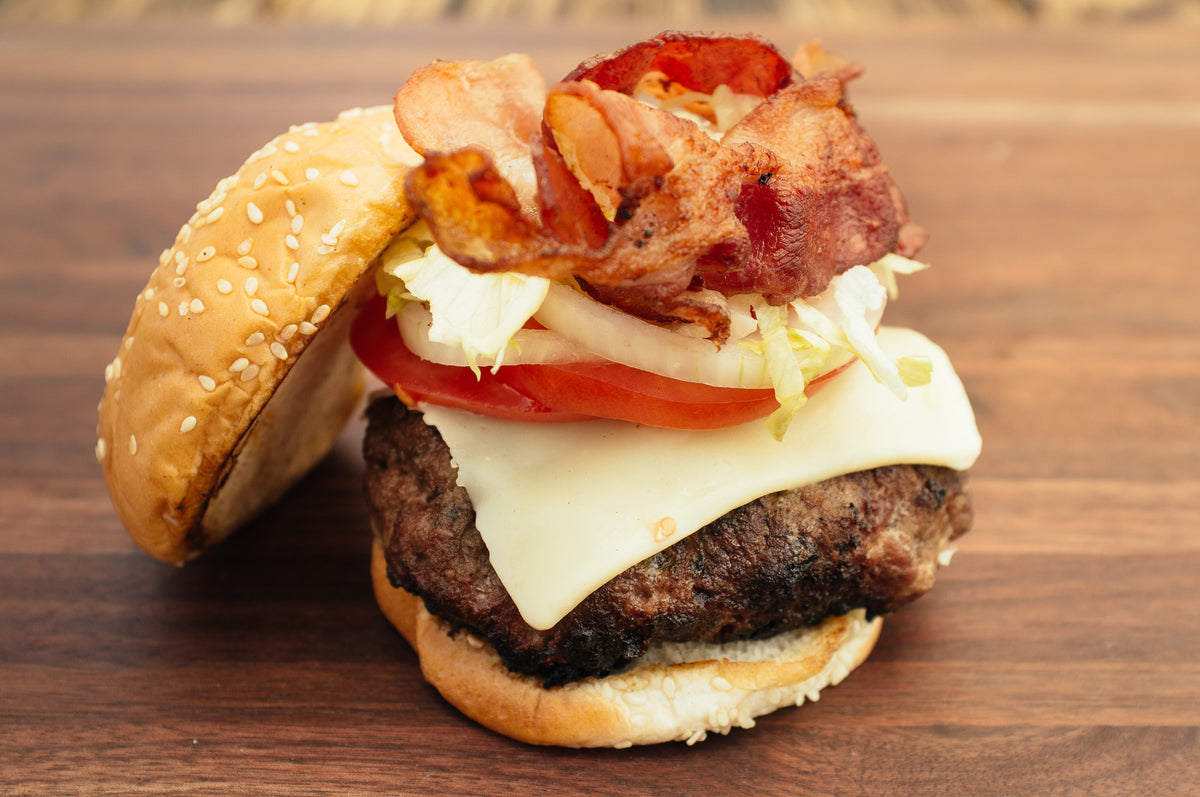 In honor of the approaching Memorial Day, I decided to make a Memorial Burger made to fill the bellies of loved ones still living as we all gather to remember those brave military service men and women who died for our country. 
What You'll Need
2 pounds of ground beef
1 package of ranch dressing mix 
2 eggs
2 tablespoons of worcestershire sauce (say that 3 times fast) 
salt, pepper, garlic powder to taste (season lightly)
3/4 cup of breadcrumbs or crushed saltines
How To Make It
Preheat the Blaze grill for high heat.

In a bowl, mix the ground beef, ranch dressing mix, egg, crushed crackers or breadcrumbs, and Worcestershire sauce. Form into hamburger patties.

Lightly oil the grill grate. Place patties on the grill, and cook 5 minutes per side, or until preferred doneness.

When you're finished cooking wrap the beef patties in foil to keep them warm but know they'll continue to cook so you may want to take them off a bit earlier. 
Smashing
Don't be afraid to smash this burger into bite size thickness. The juices will run and the explosion of flavor will satisfy everyone. 

"Our debt to the heroic men and valiant women in the service of our country can never be repaid. They have earned our undying gratitude. America will never forget their sacrifices." — President Harry S. Truman