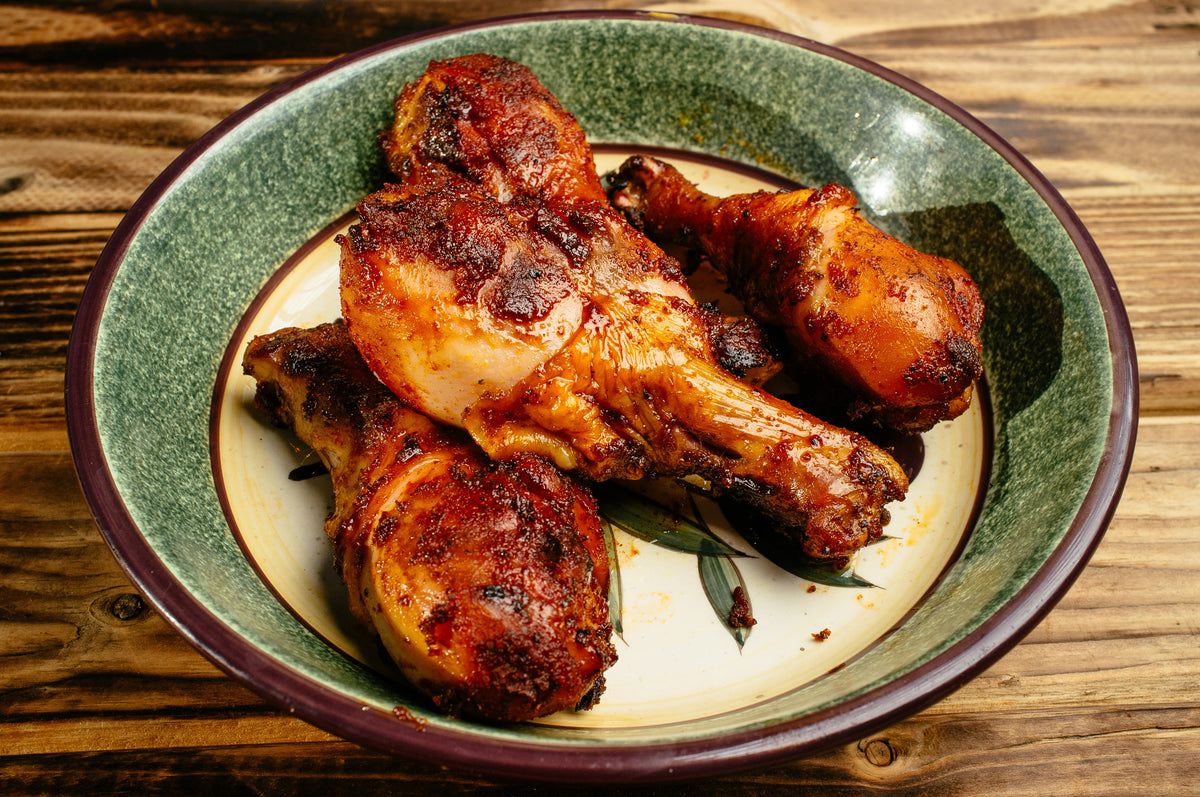 Chicken is one of the most versatile meats to cook and sometimes we all try to do a complex recipe with it. This is not that recipe! There are so many great spice mixes available at the store and it's great to give them a chance when you're crunched for time. If you like your food with a good kick of heat try Kick'n Chicken Seasoning by Weber (I know they're a different grill company but they're legendary and we respect their accomplishments). 
 What You'll Need
Equipment
Ingredients
Chicken - For this blog post I used legs
2 Tablespoons of Olive oil or Melted Butter 
How To Make It
Pat chicken legs dry and place in a large bowl or large plastic ziplock bag.
Add a Olive oil (or melted butter) to bag with chicken in it
Add seasoning to bag - generous amount of seasoning to coat chicken well. Once coated set aside to marinate for a bit.
Start the coals - Approximately 100 coals. Once coals are grayish move them all to one side of the charcoal basket so you will have a searing side and an indirect heat side to cook.
Preheat Blaze Tower to 350-425 degrees F.
Clean and prepare grill. Add a little oil to grill top to avoid sticking.
Place chicken legs on grill searing side (above coals) to get a good sear on them. Once seared move them to the other side to complete cooking.
Allow the legs to cook for about 20 minutes. 
When chicken reaches internal temperature of 165 degrees F (use a meat thermometer) remove them from the grill. 

When done cooking, loosely cover chicken with foil and allow to "rest" for five minutes to allow the juices to settle back into the meat.



This chicken is super easy and packed with flavor. Pair it with some Au Gratin Scalloped Potatoes and some corn and you'll have full bellies and clean plates after dinner. This dish is a bit spicy and may not be suitable for kiddos. My kids enjoy a bit of spicy food so I make it all the time on all cuts of chicken meat (and some fish).