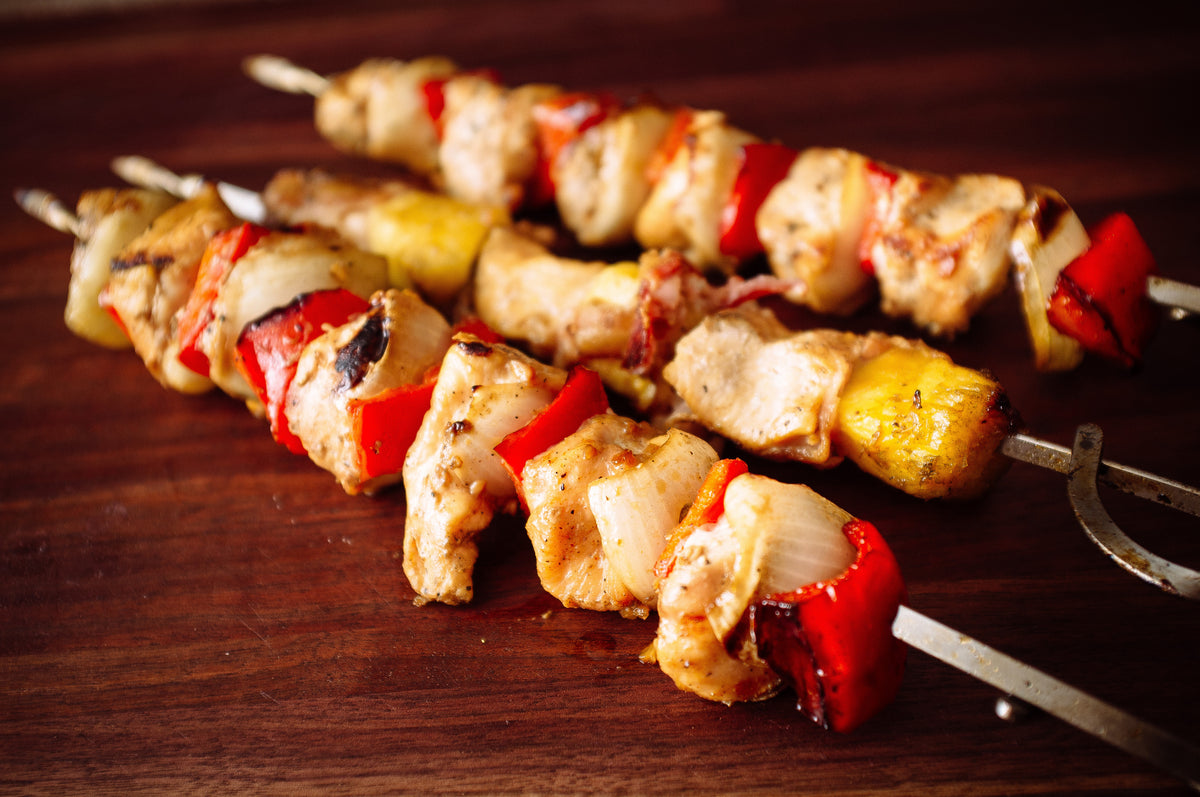 The summer heat has hit Kansas. To cook inside heats my kitchen to the point that my AC can't keep up. As much as I love sitting by the pool and absorbing heat I despise feeling as if I've been in the pool when I haven't, drenched with sweat. One of the best meals to make when the scorching heat is almost unbearable is Kabobs. They're fast, easy, take a very short time to grill, delicious, and provide quite a good amount of protein and veggies to feed many mouths. 
What You'll Need
Tools
Ingredients
1/4 cup vegetable oil
1/3 cup honey
1/3 cup soy sauce
1/4 teaspoon ground black pepper
8 skinless, boneless chicken breast halves - cut into 1 inch cubes
1 pineapple cut into 2 inch pieces
2 cloves garlic crushed
5 small onions, cut into 2 inch pieces
2 red bell peppers, cut into 2 inch pieces
How To Make It
In a large bowl, whisk together oil, honey, soy sauce, and pepper. Before adding chicken, reserve a small amount of marinade to brush onto kabobs while cooking. Place the chicken, garlic, onions and peppers in the bowl, and marinate in the refrigerator at least 2 hours (the longer the better).
Preheat the grill for high heat.
Drain marinade from the chicken and vegetables, and discard marinade. Thread chicken and vegetables alternately onto the skewers.
Lightly oil the grill grate. Place the skewers on the grill. Cook for 12 to 15 minutes, until chicken juices run clear. Turn and brush with reserved marinade frequently.