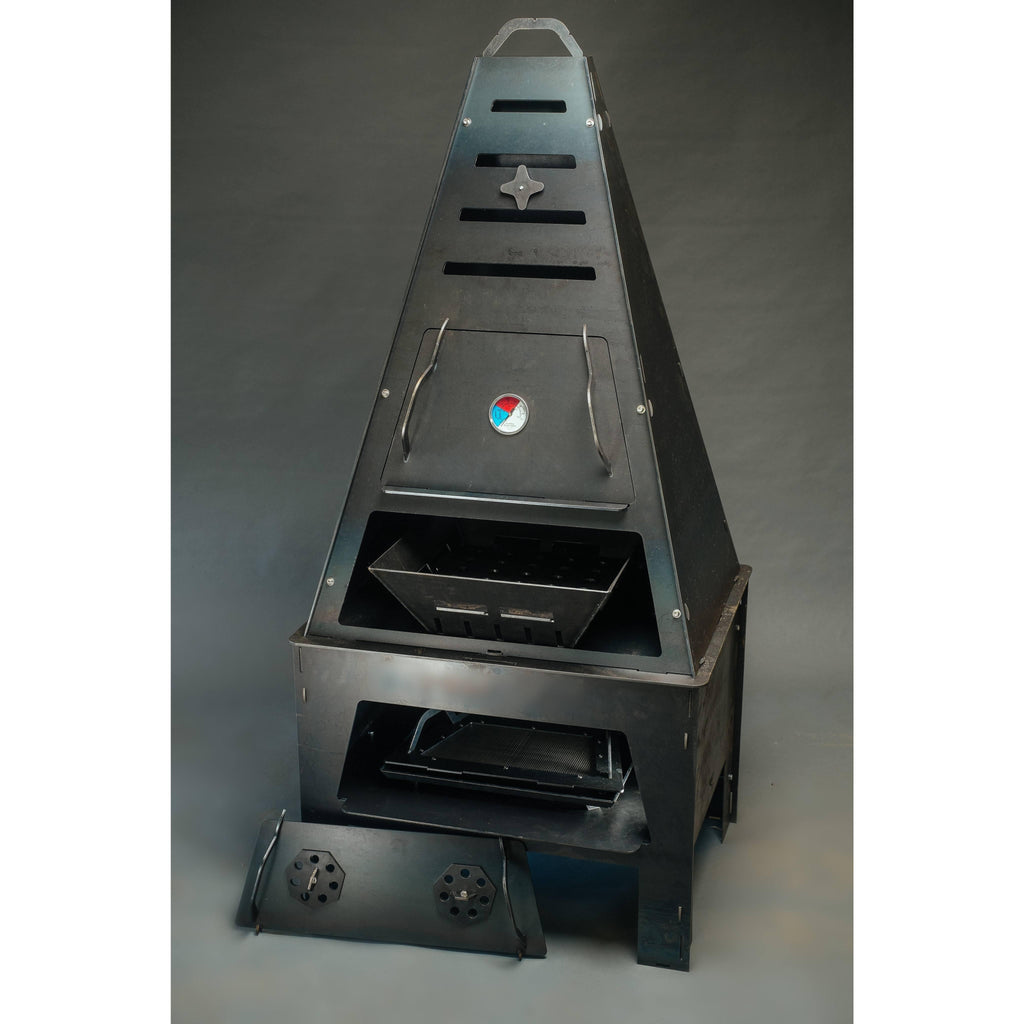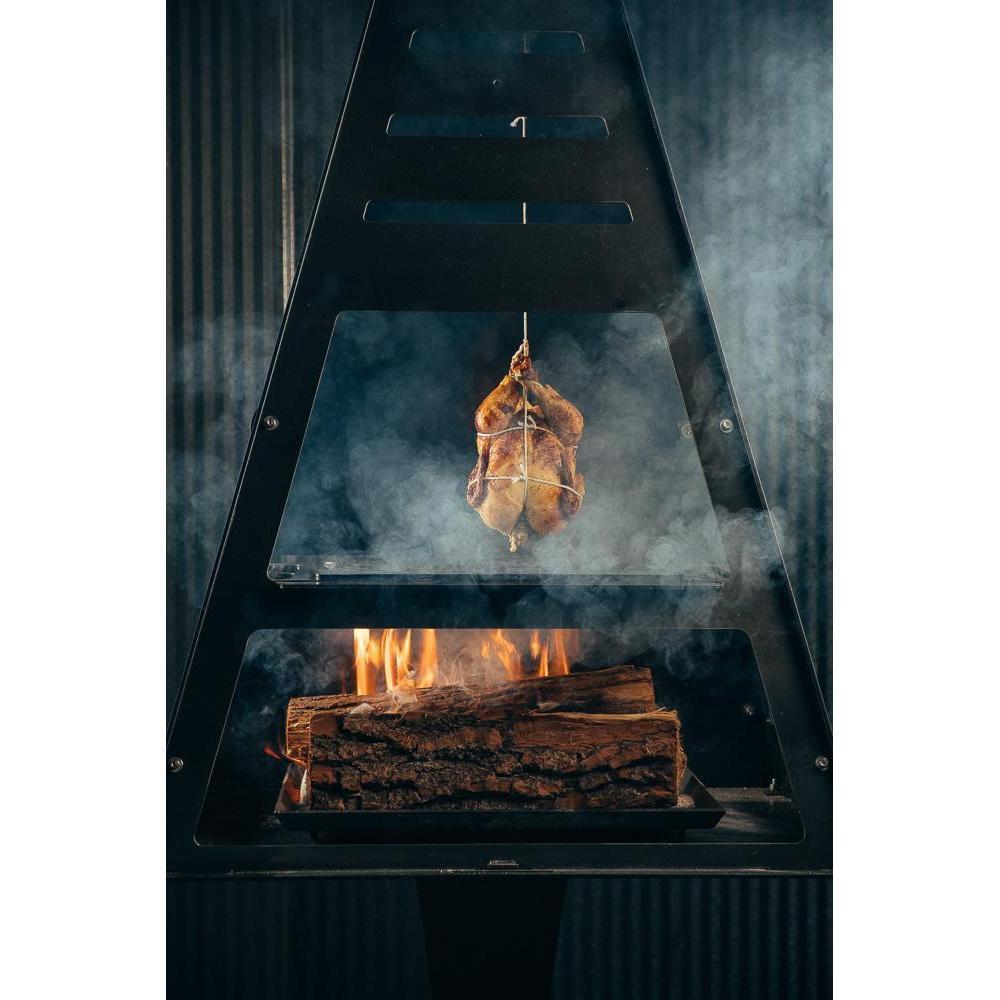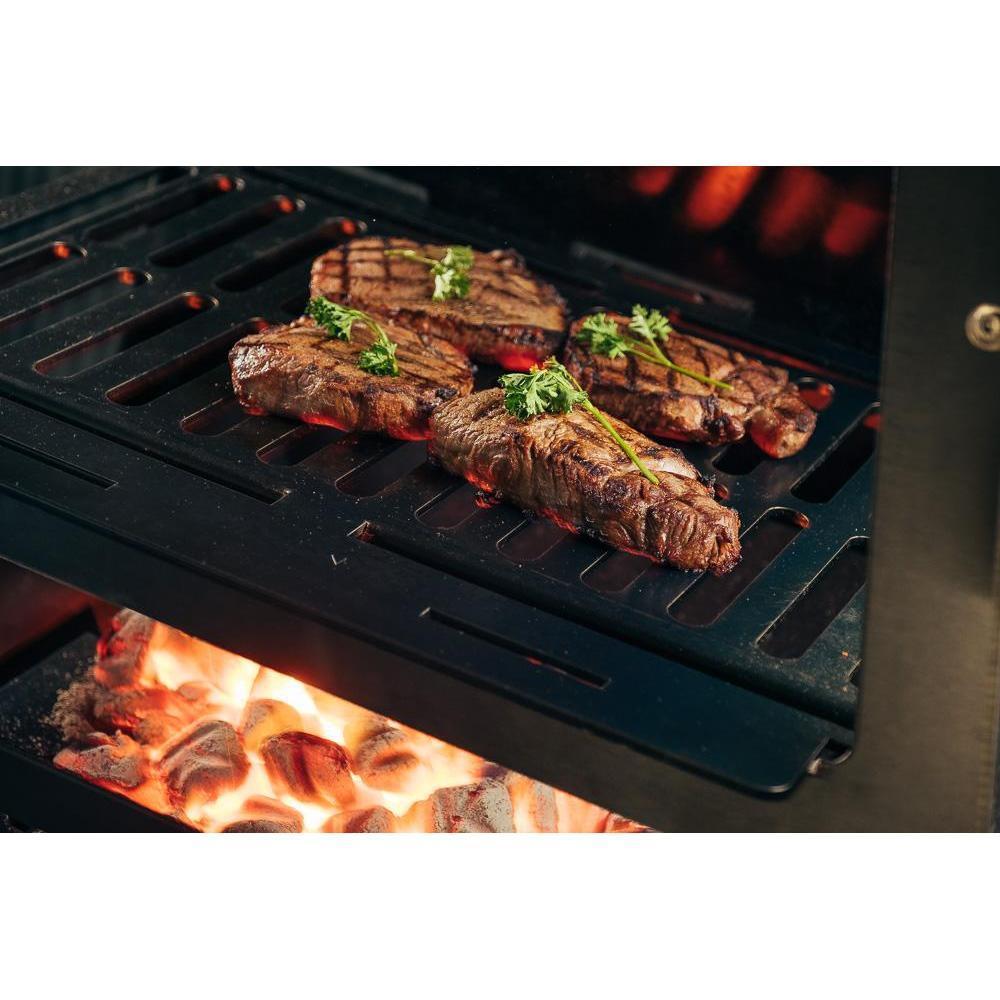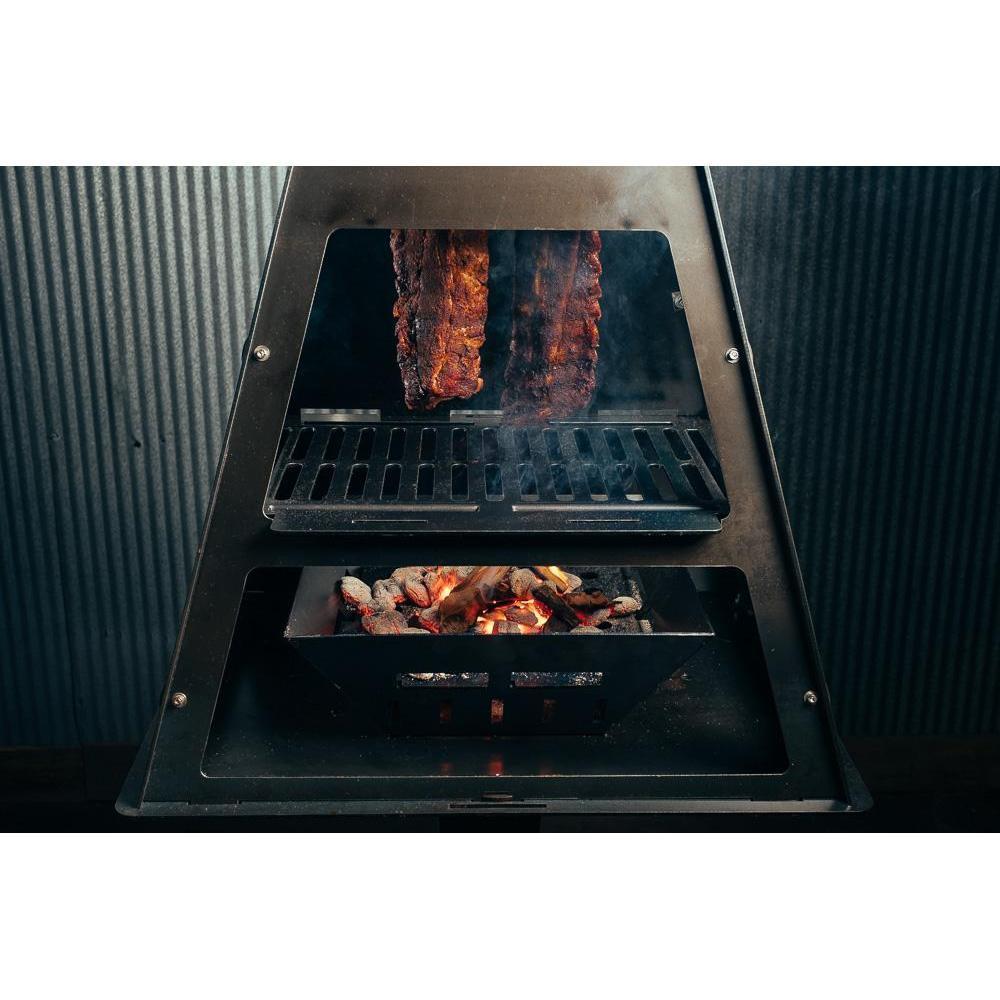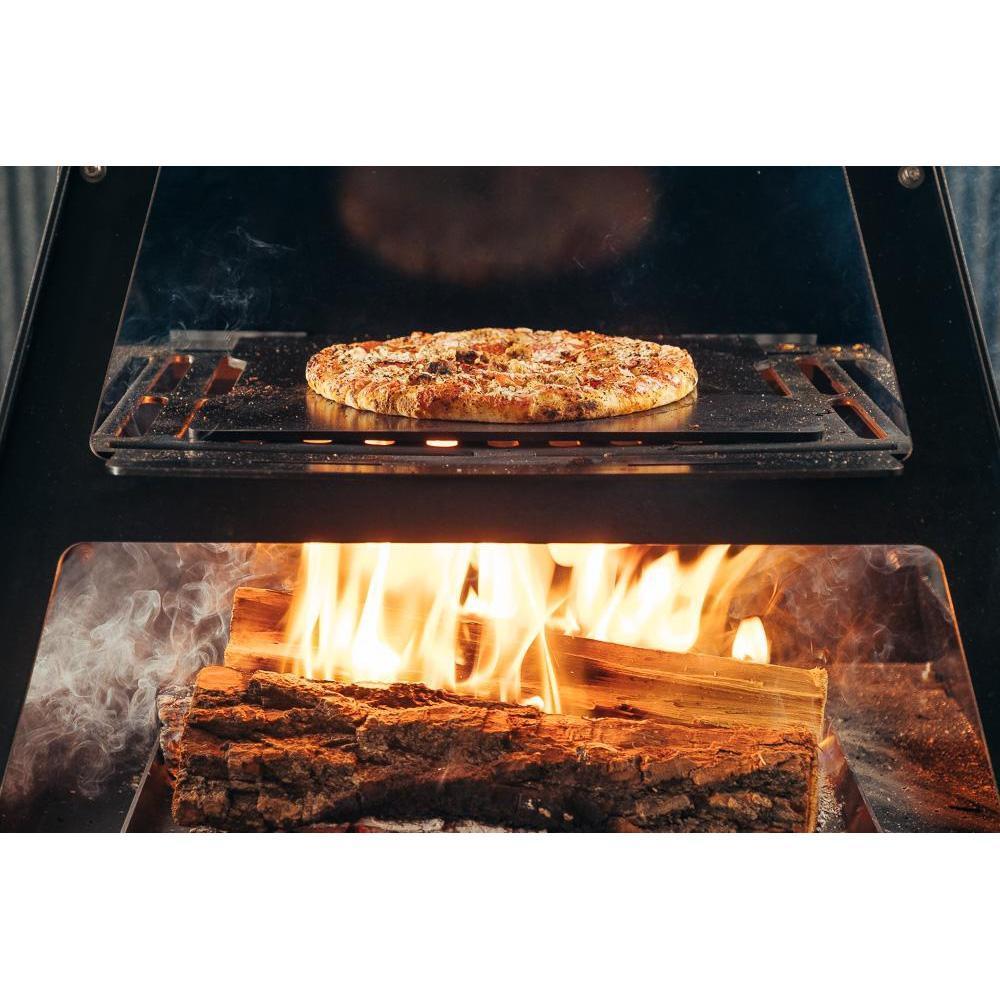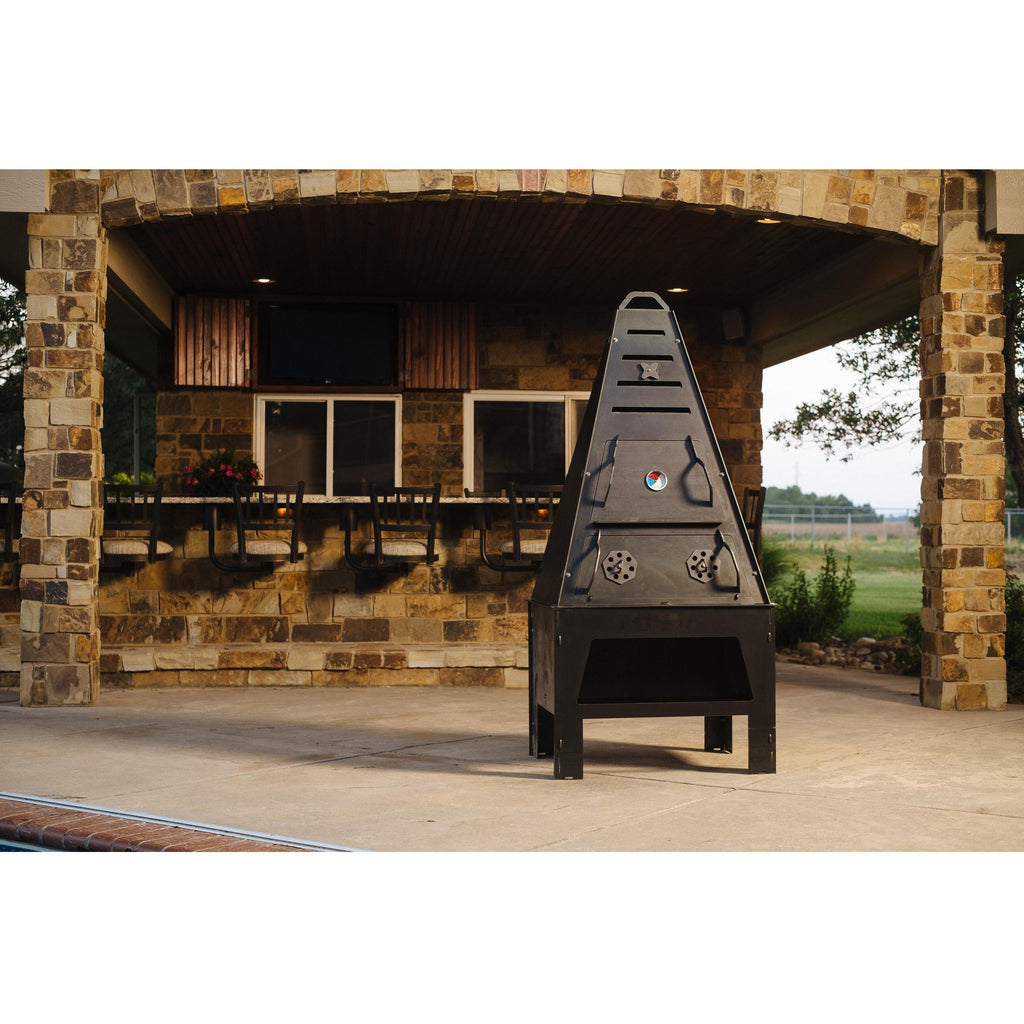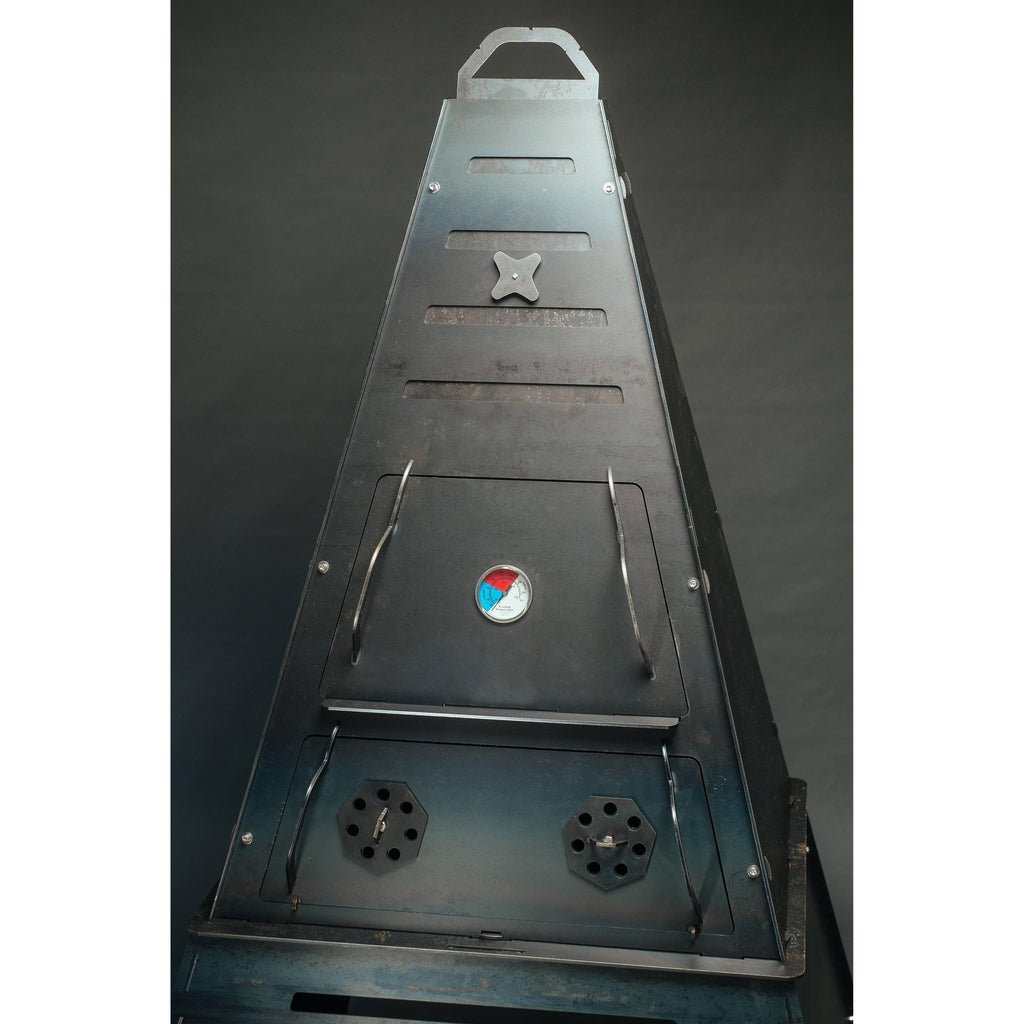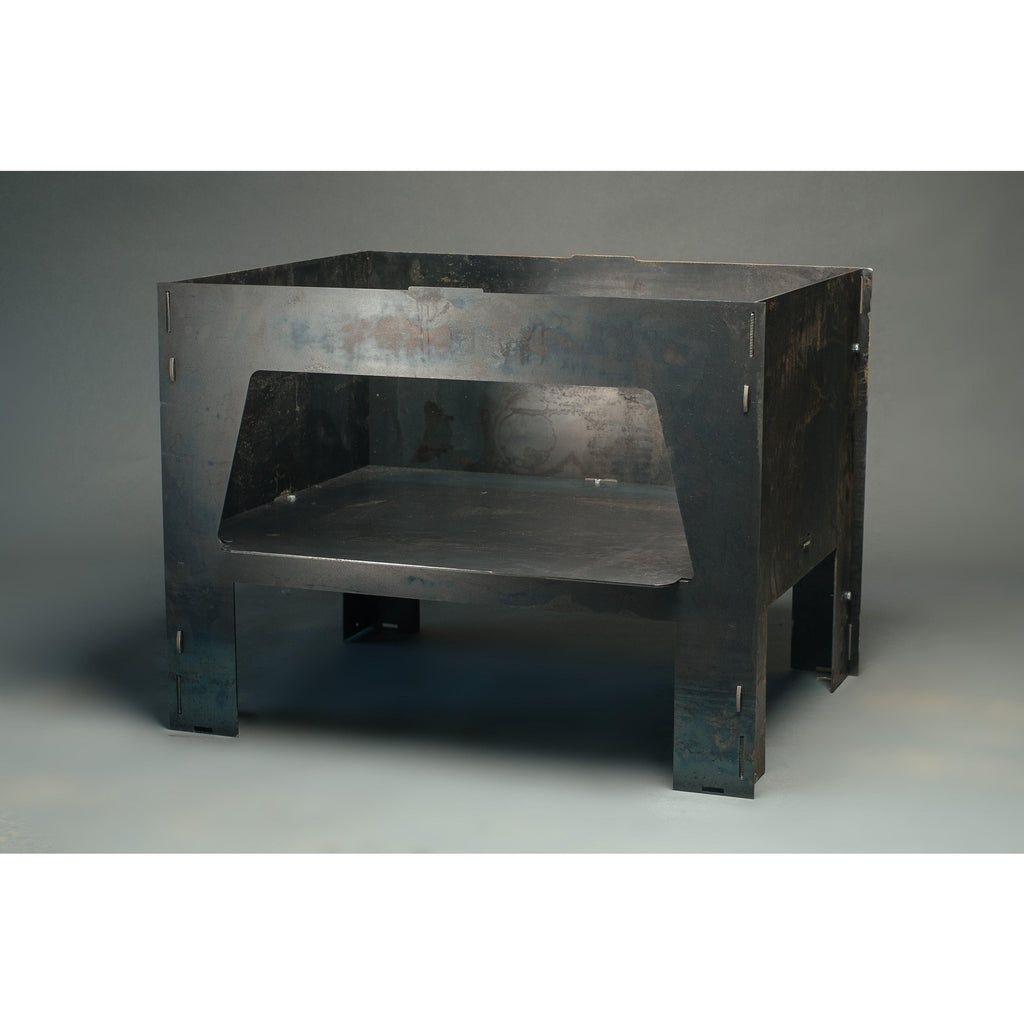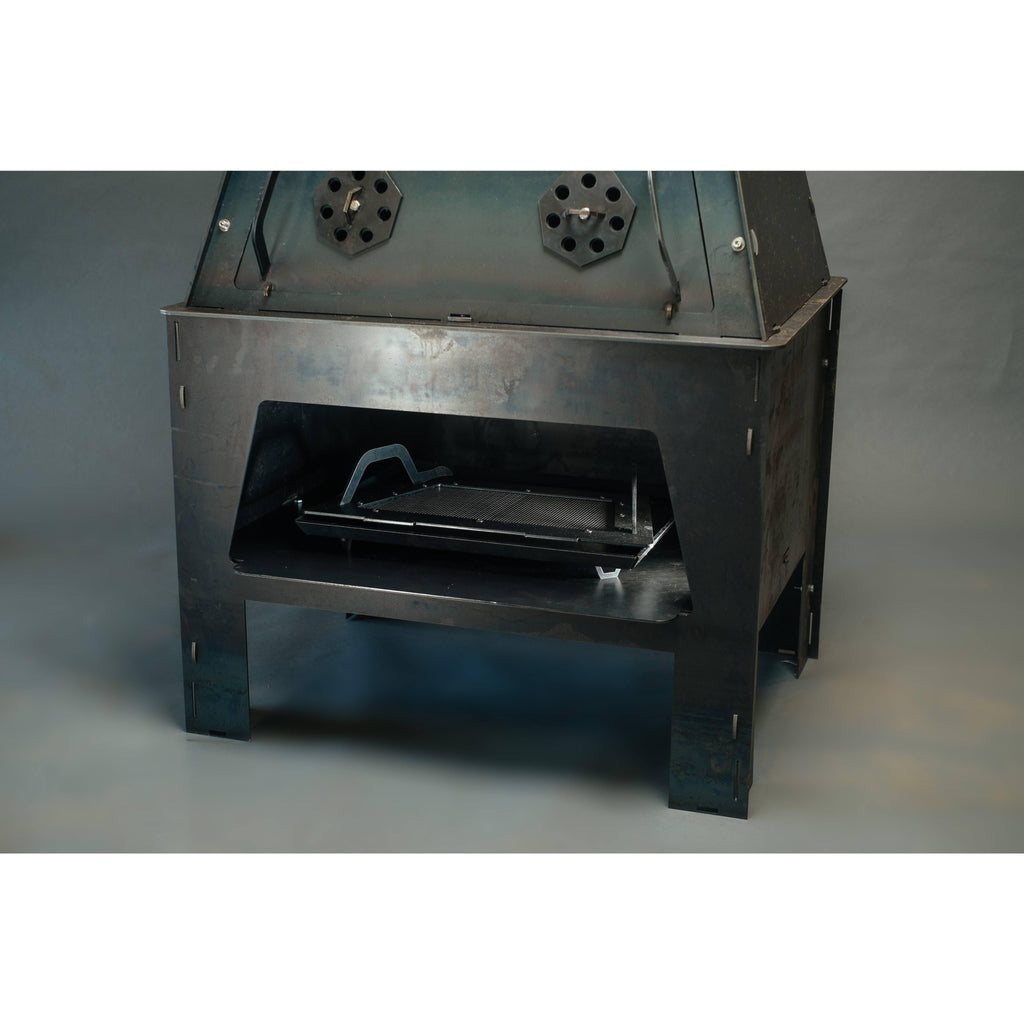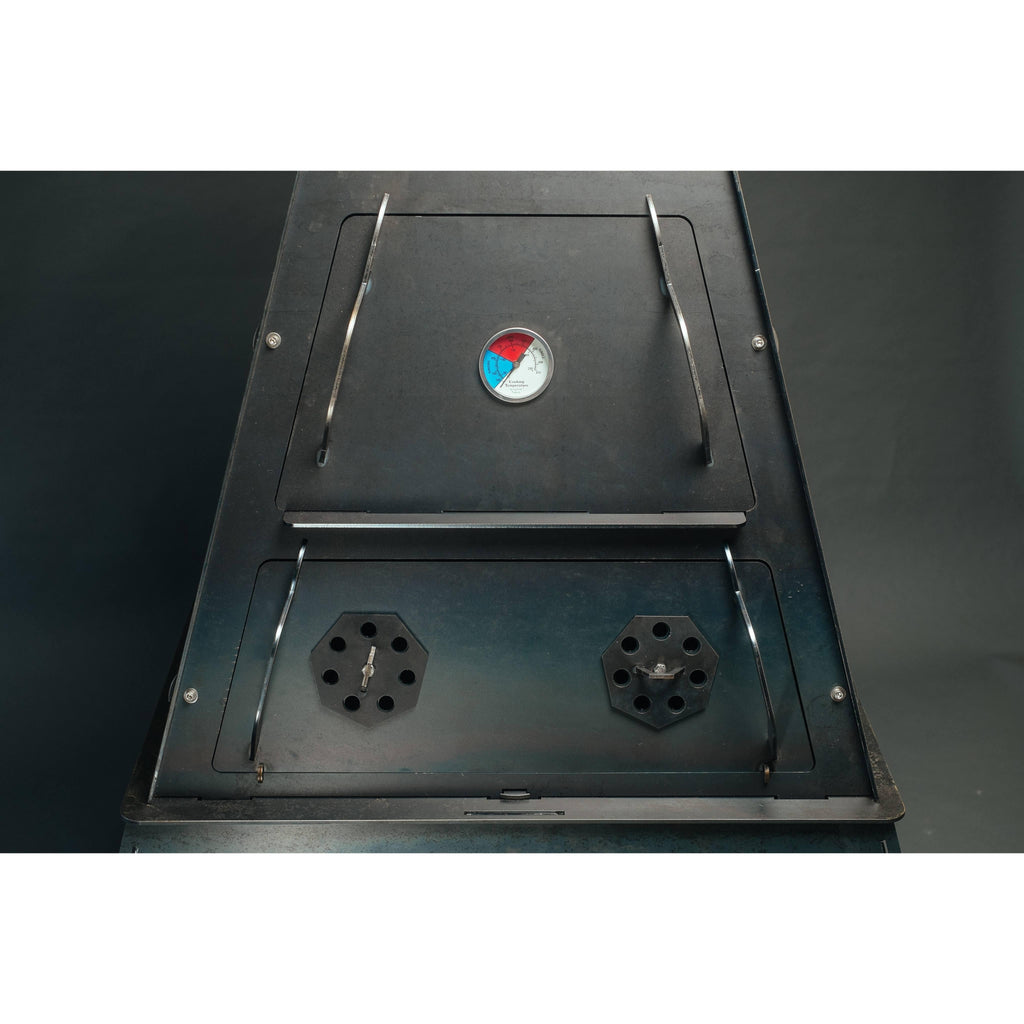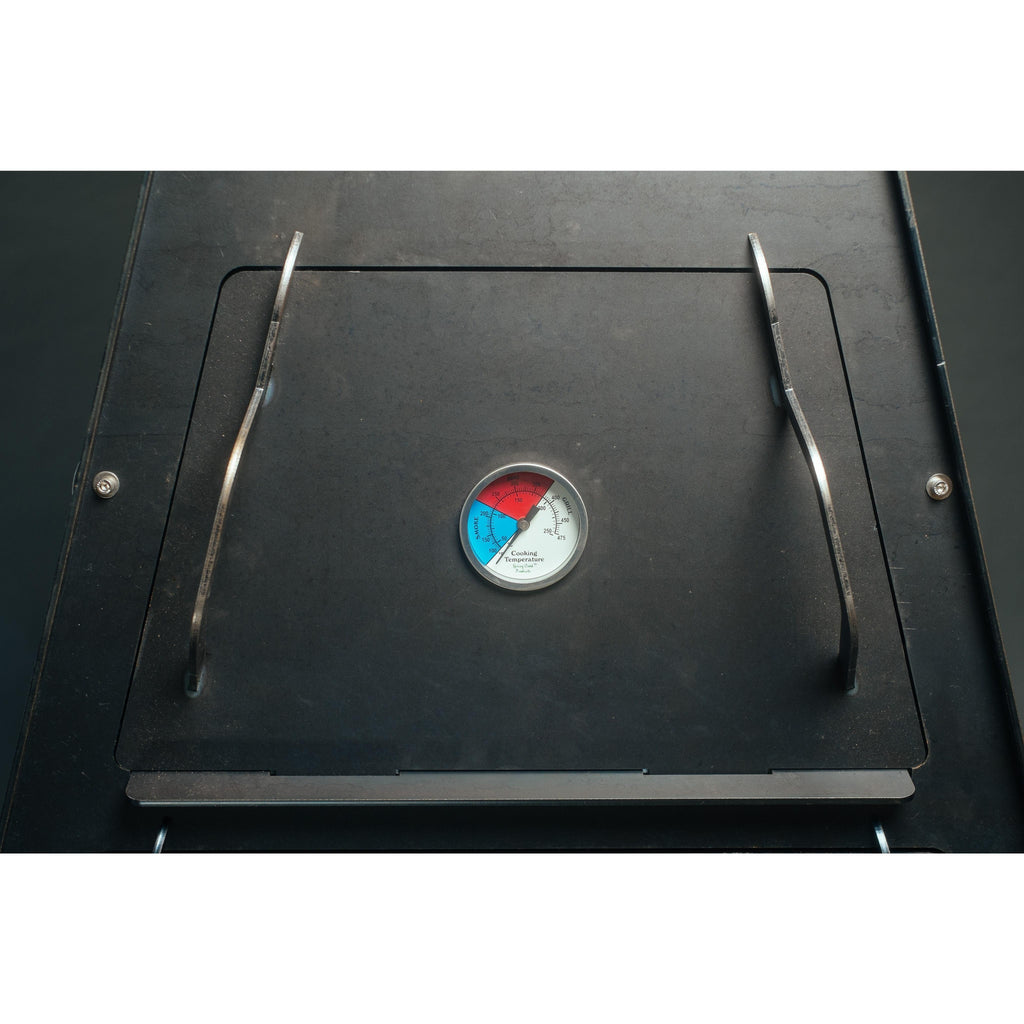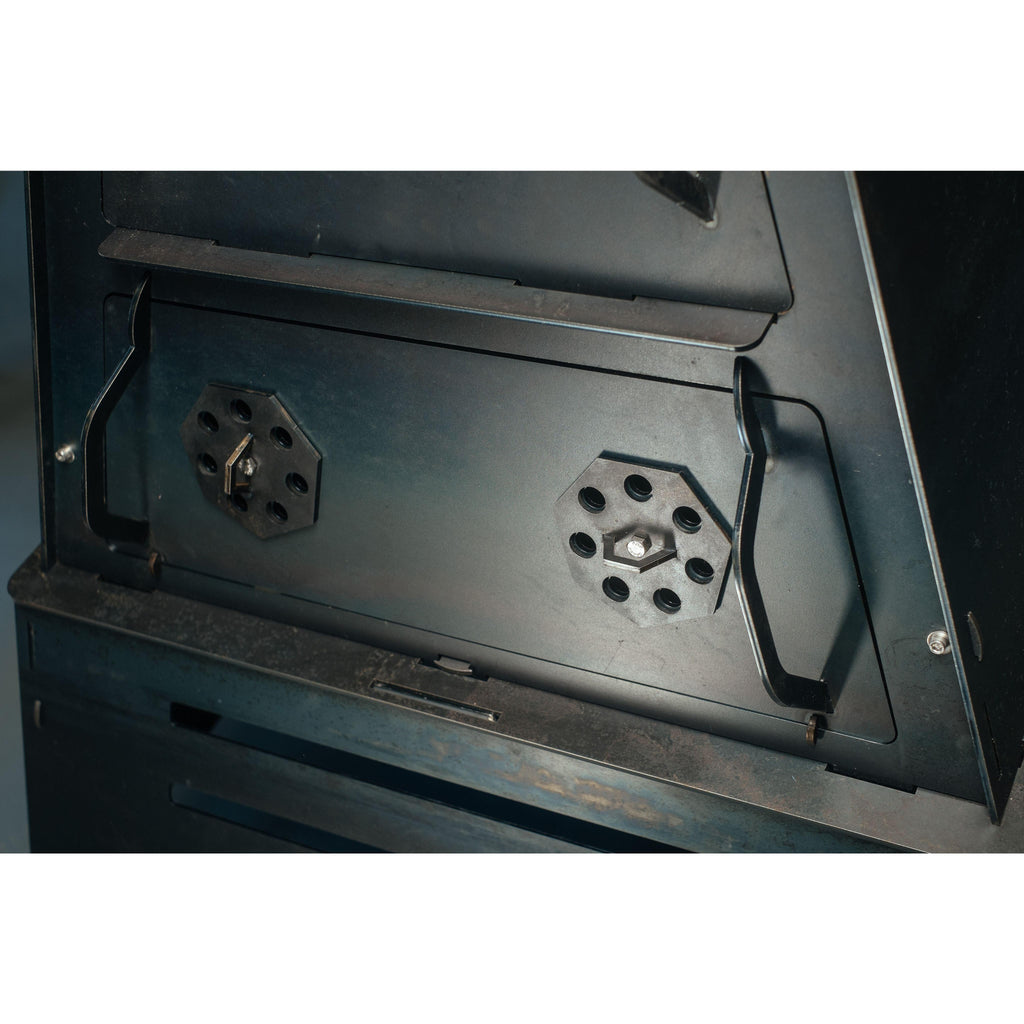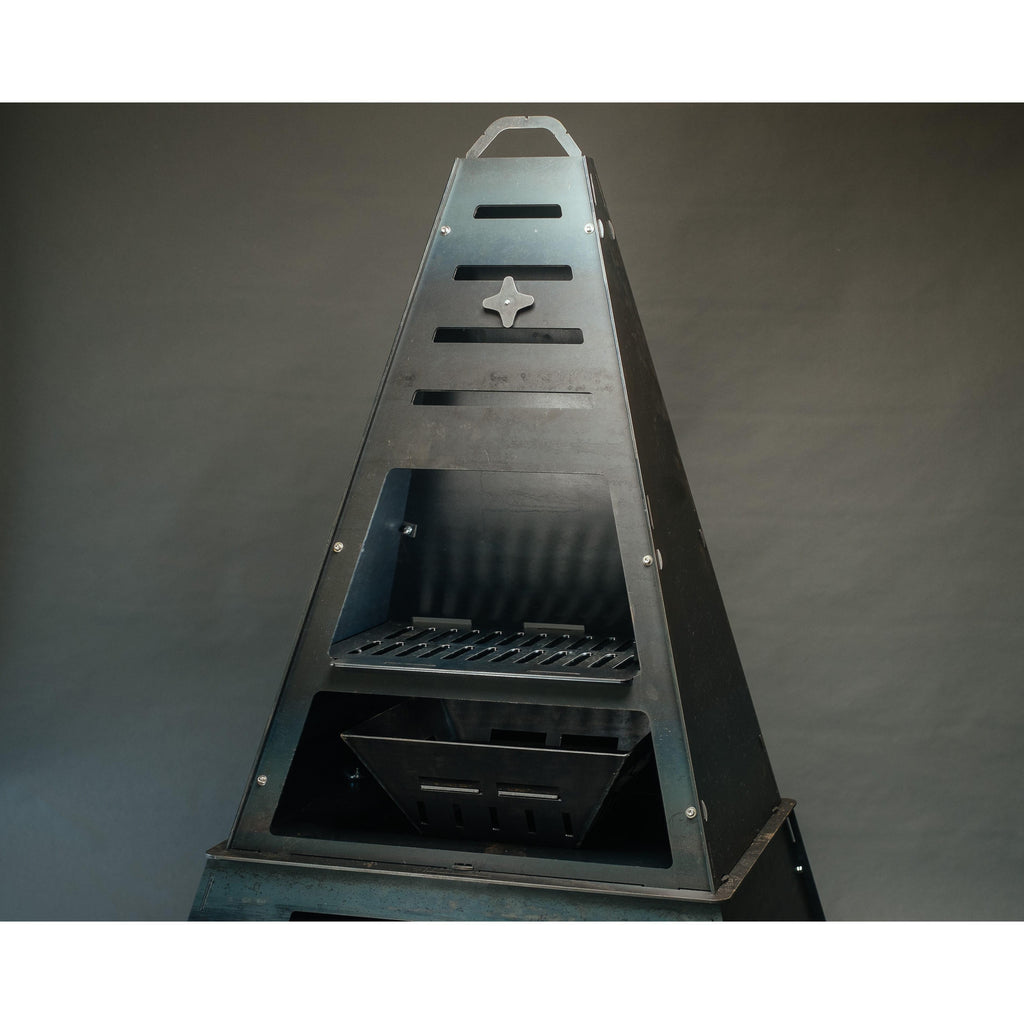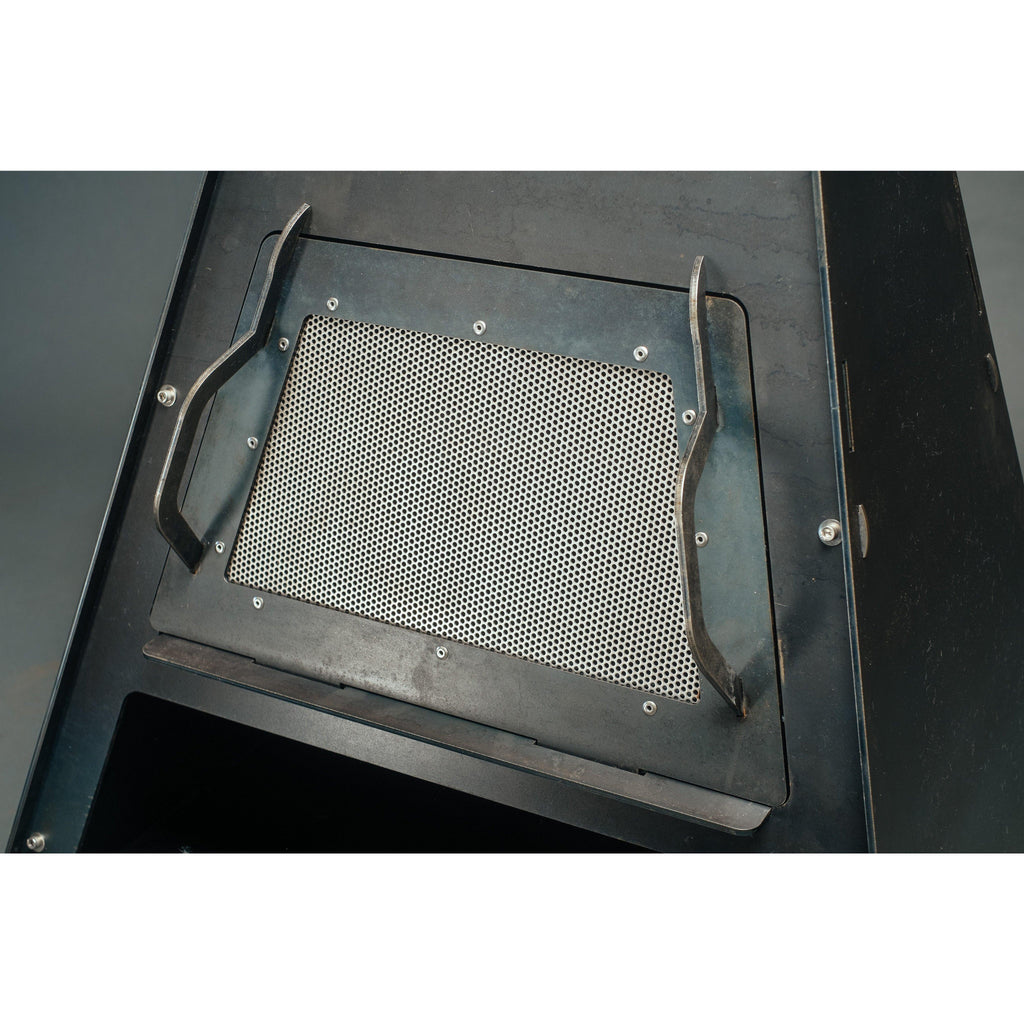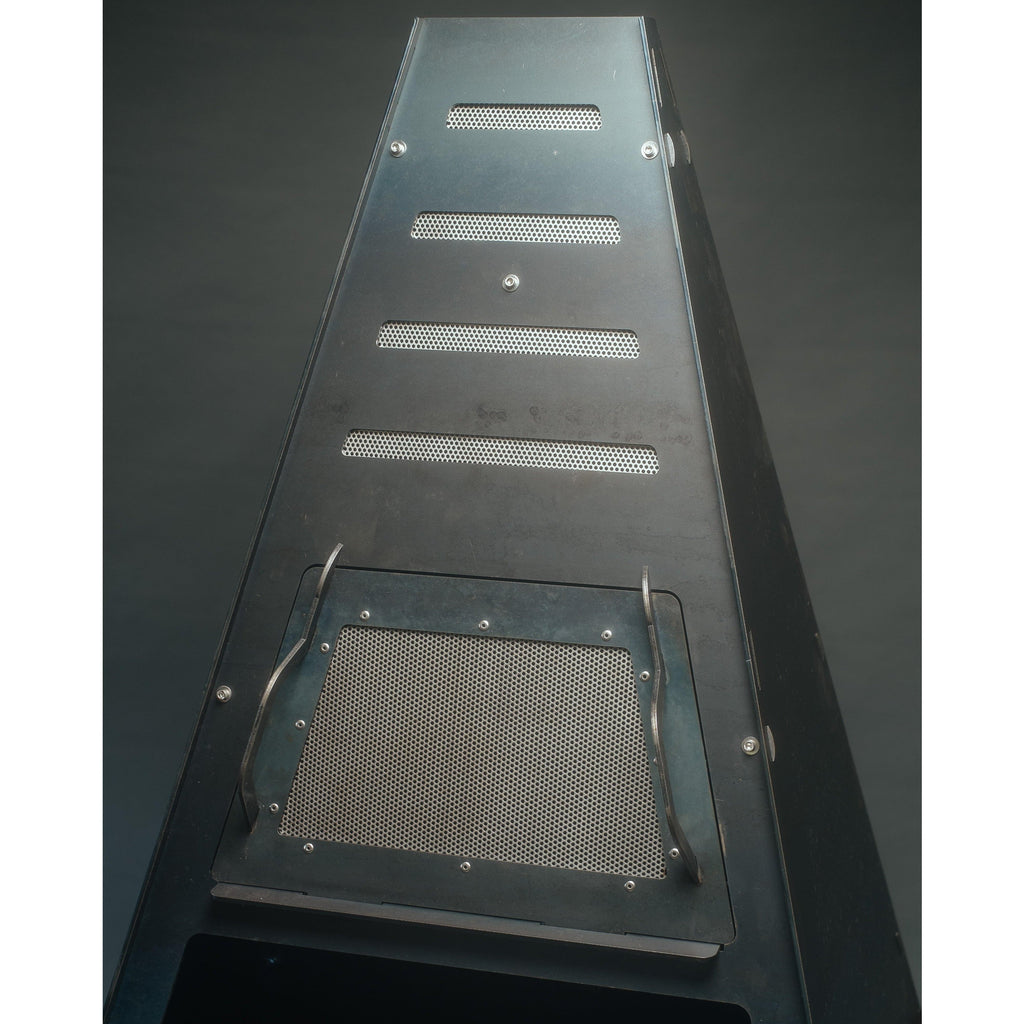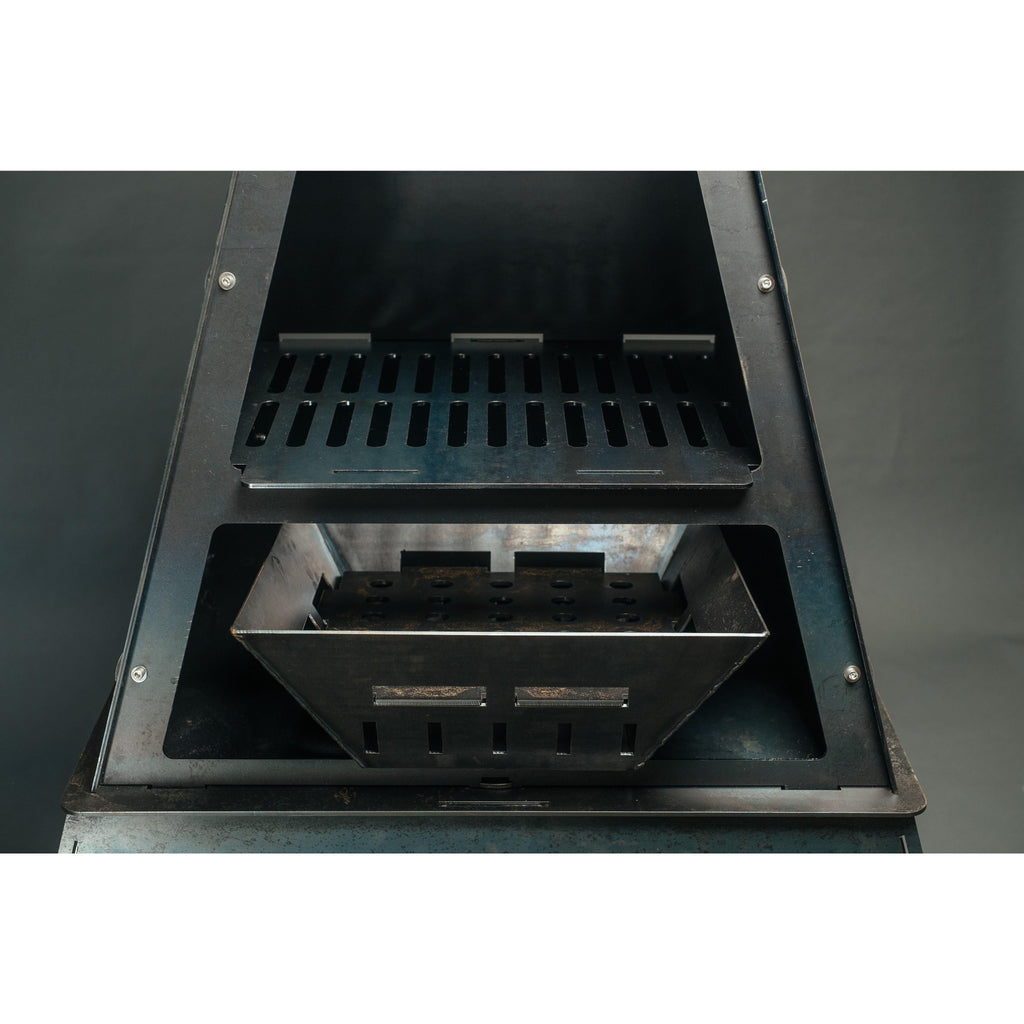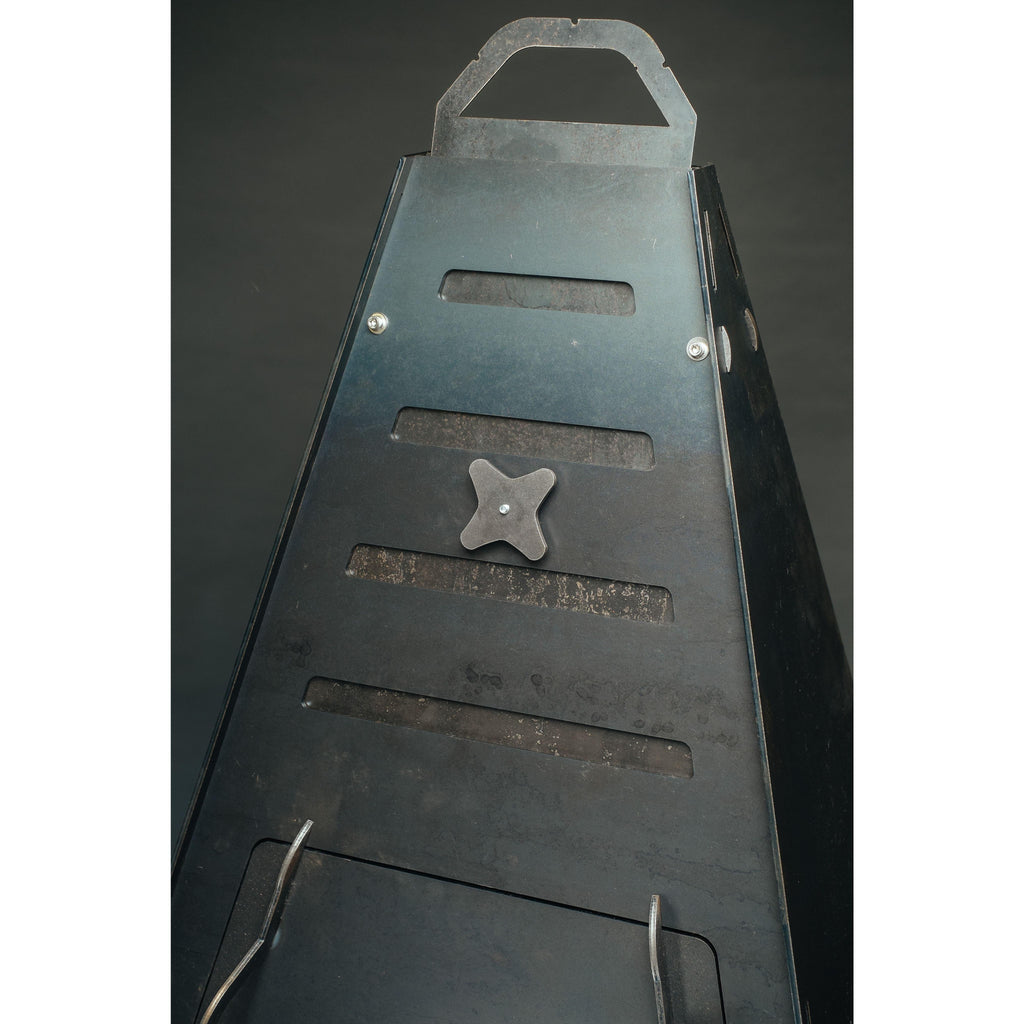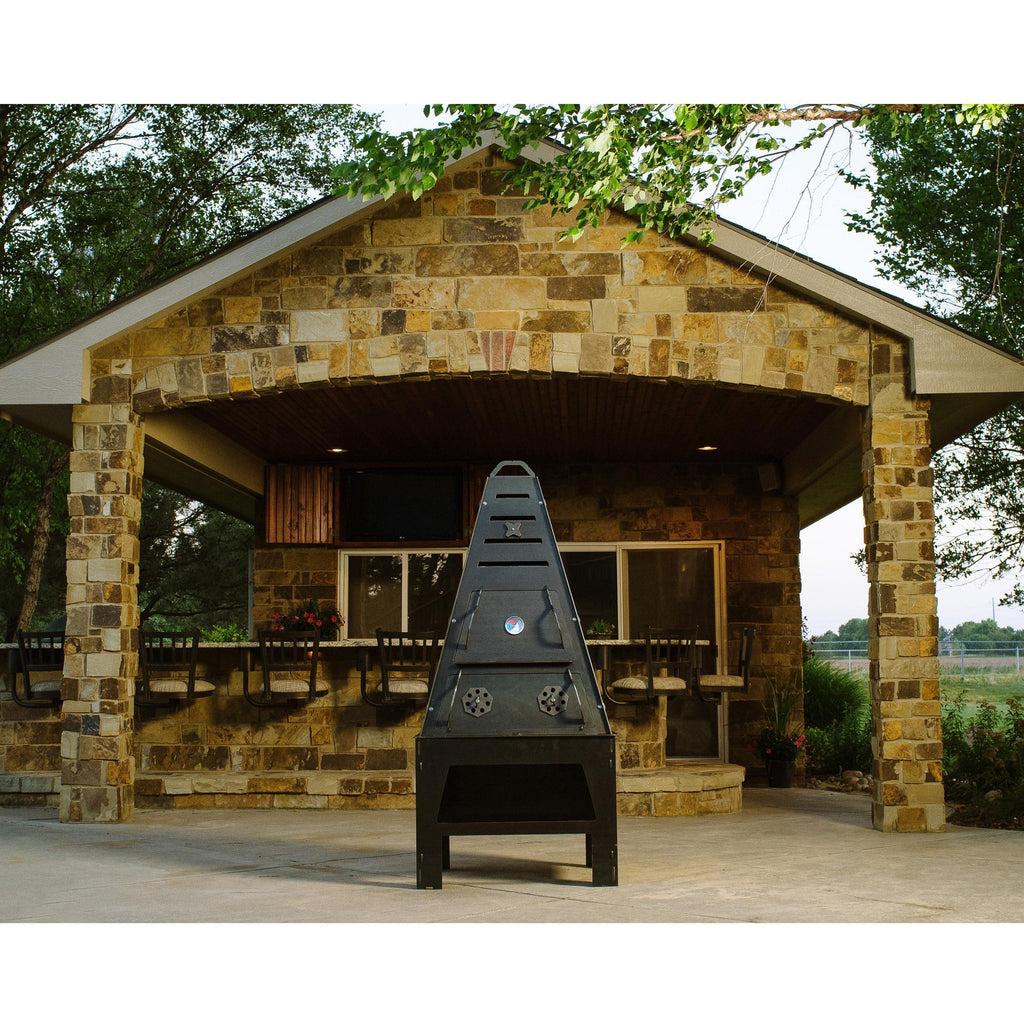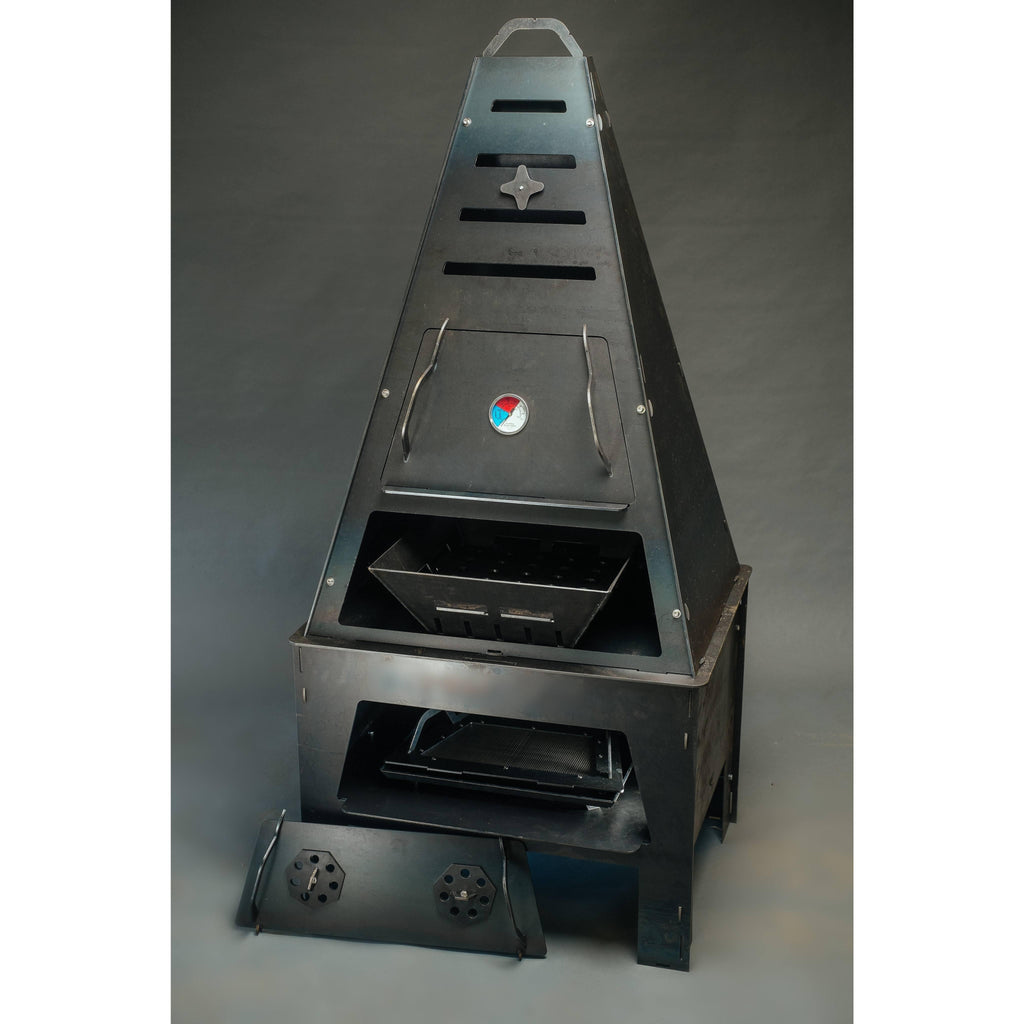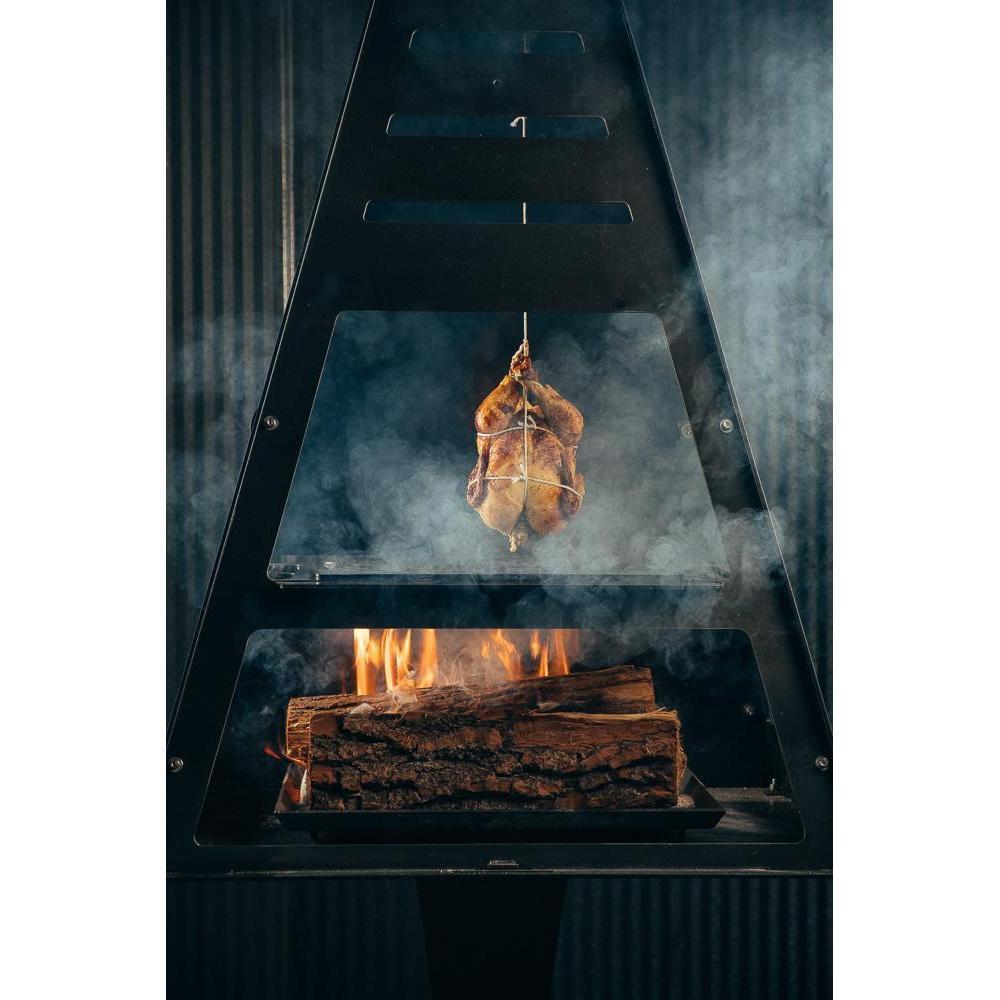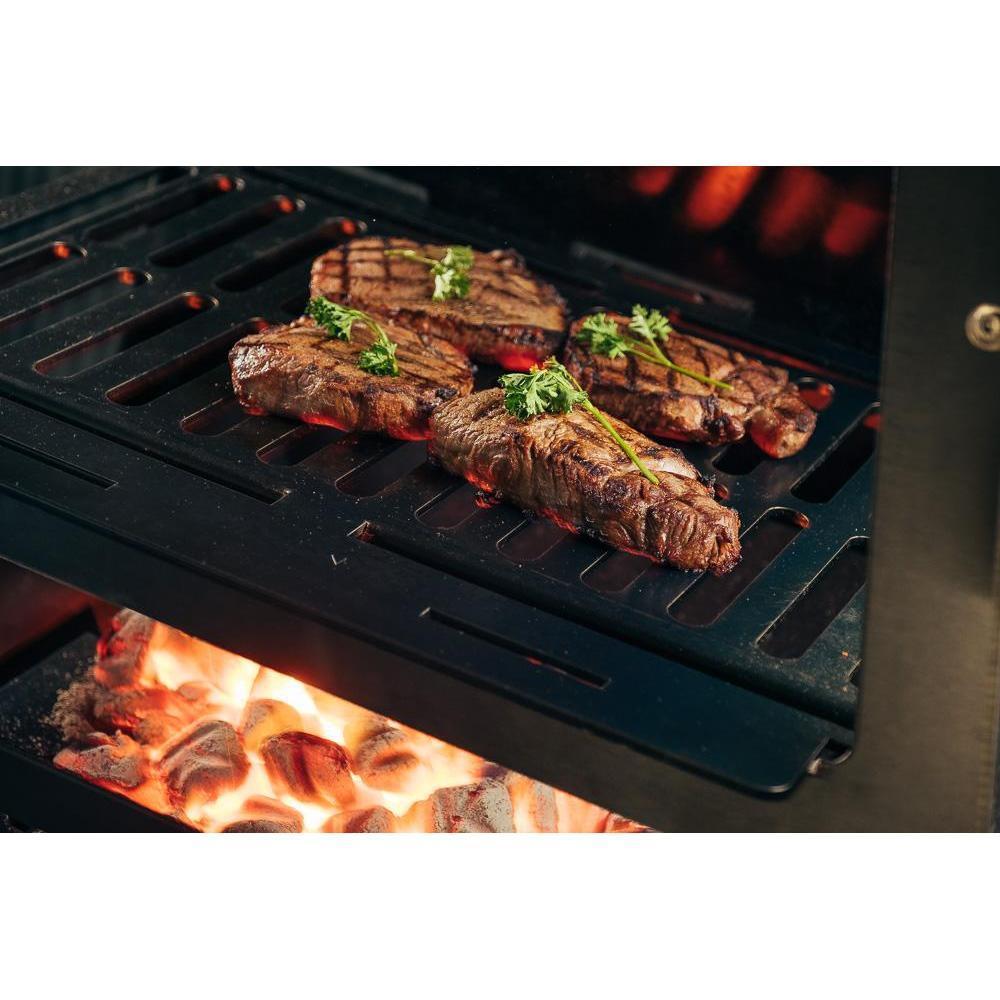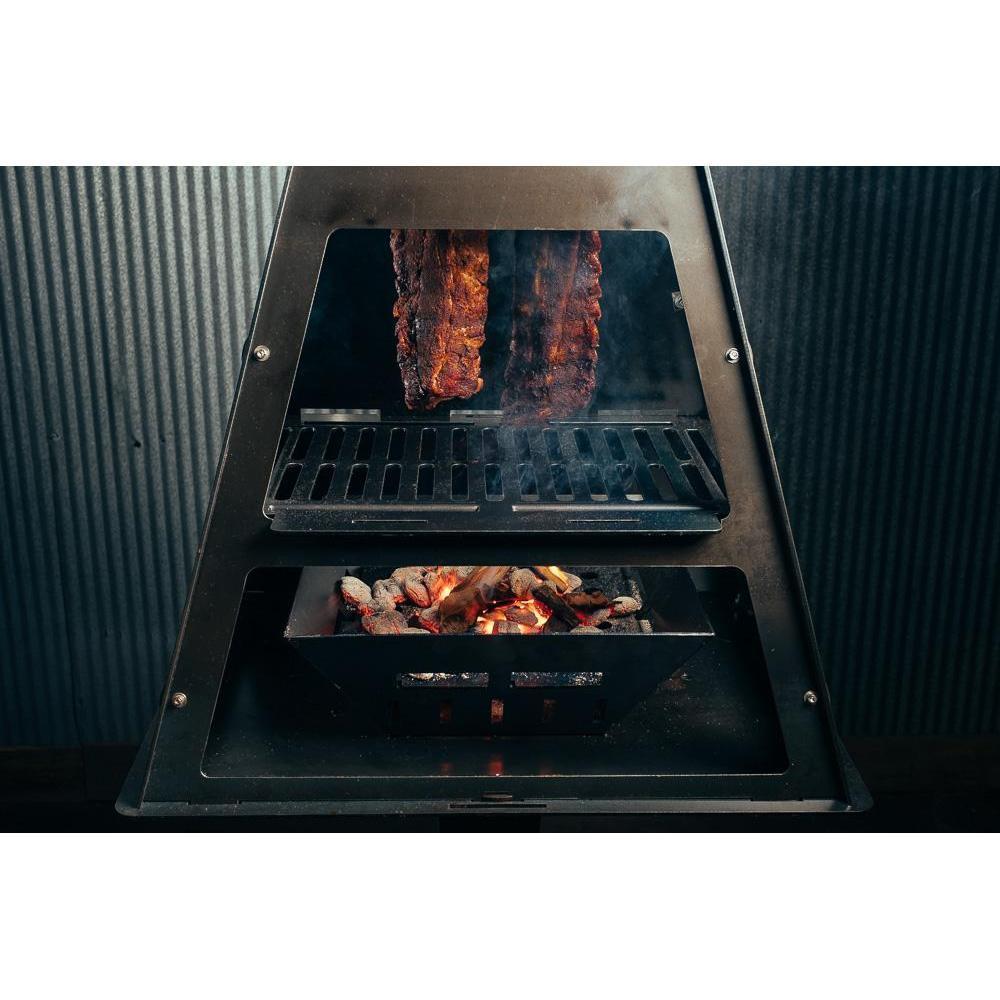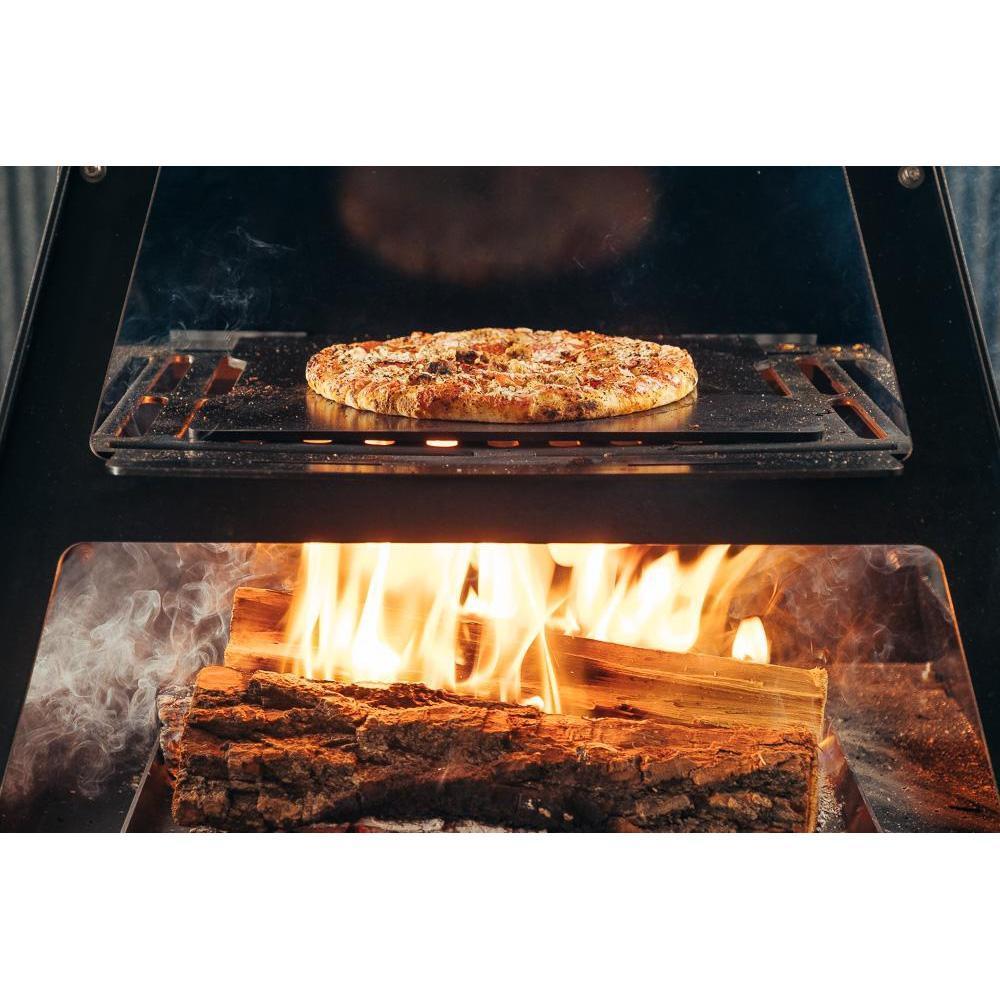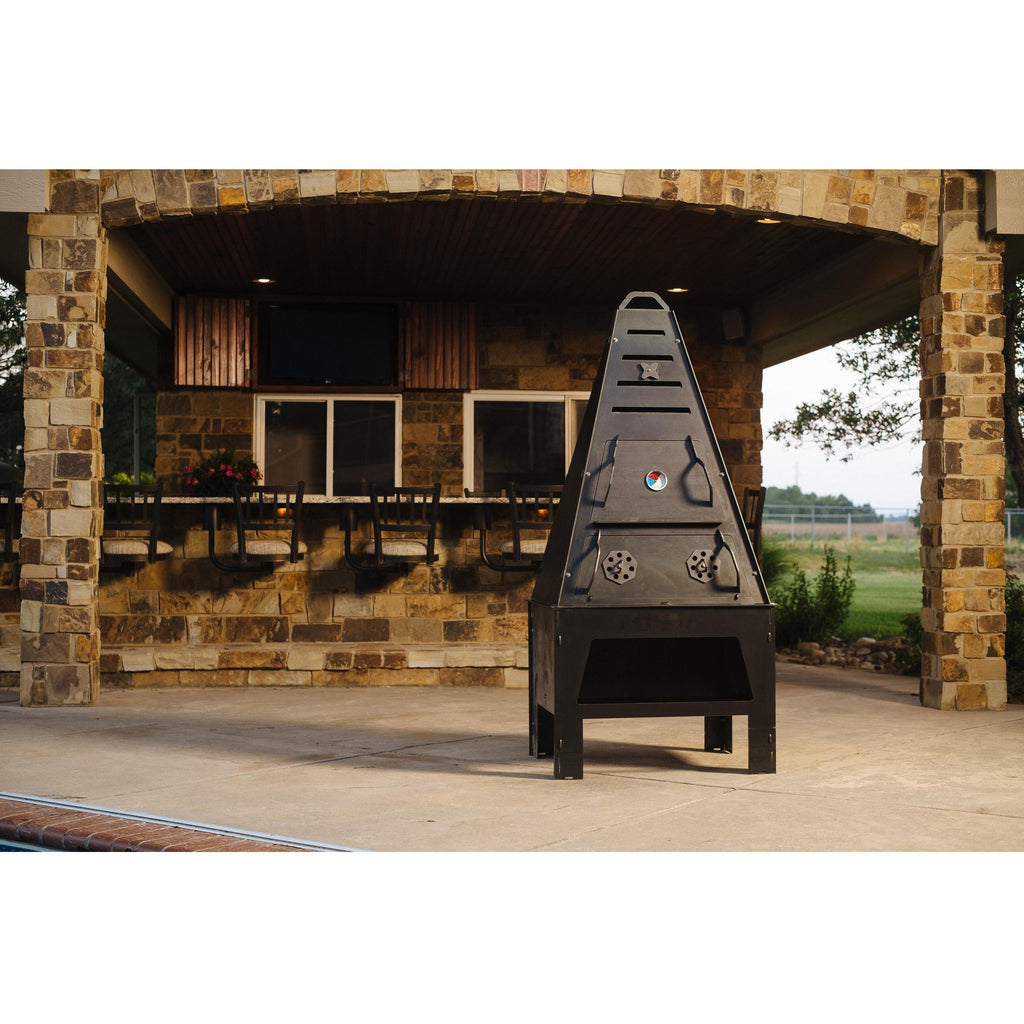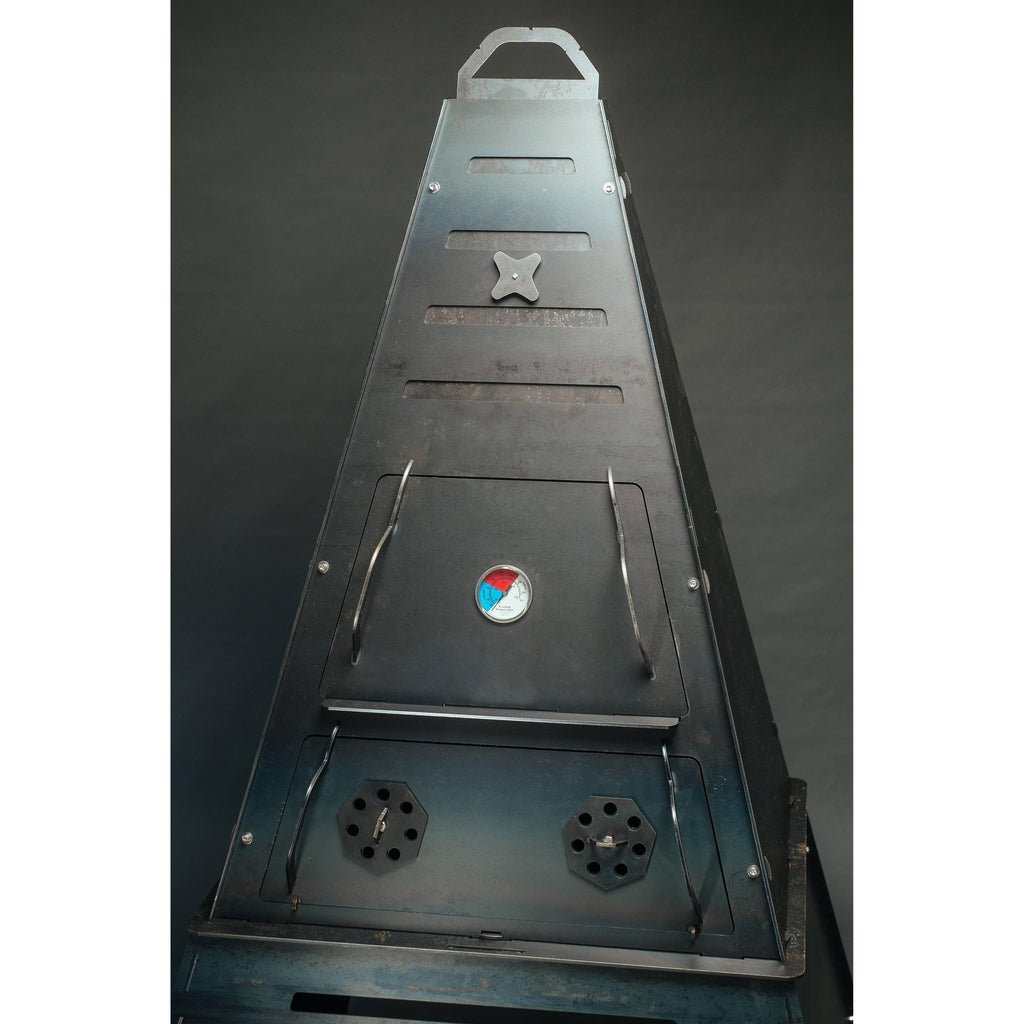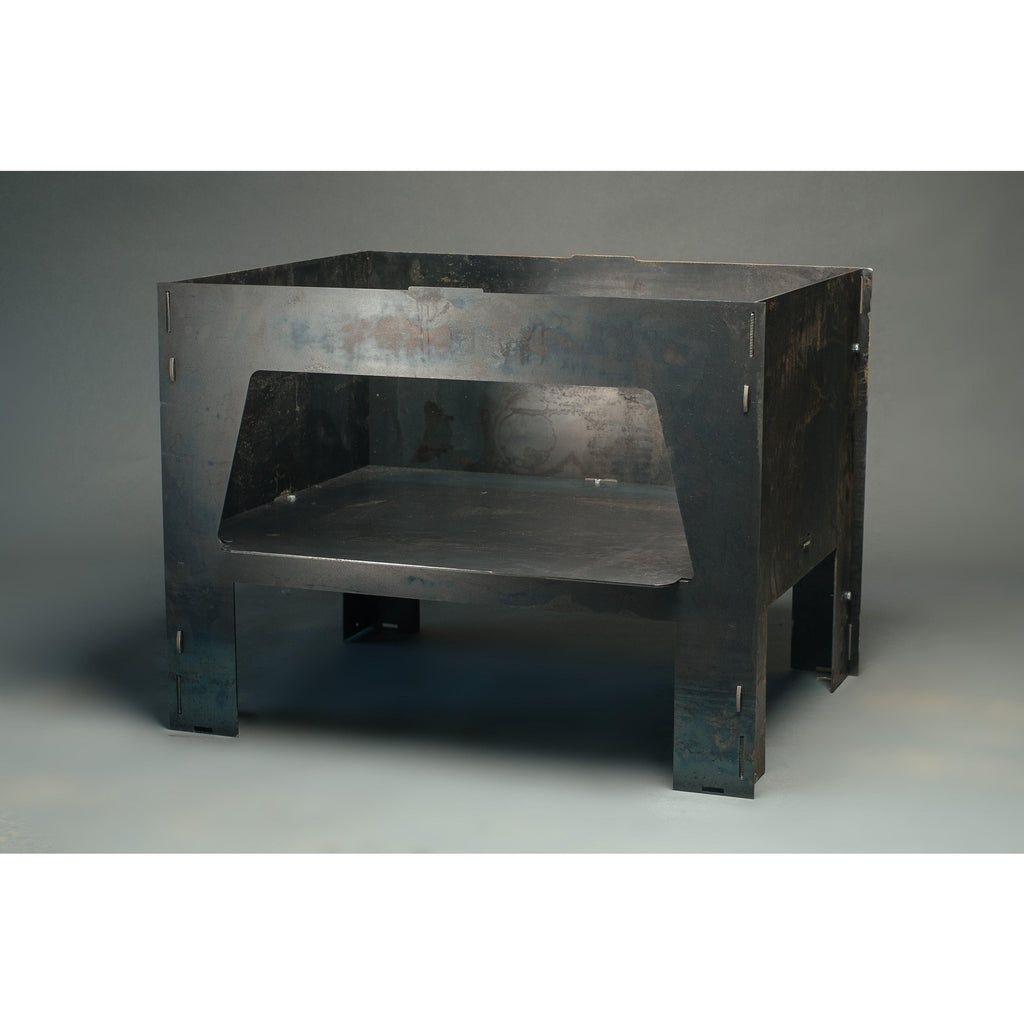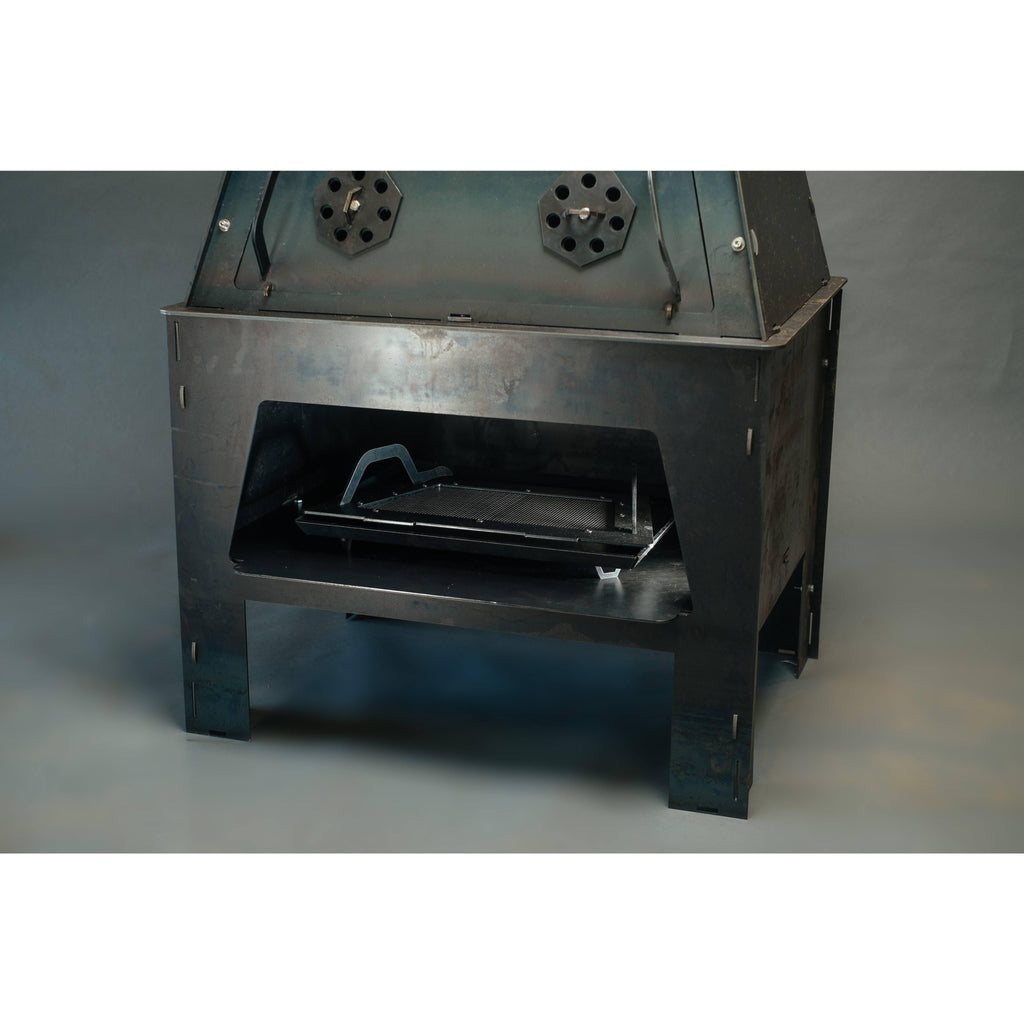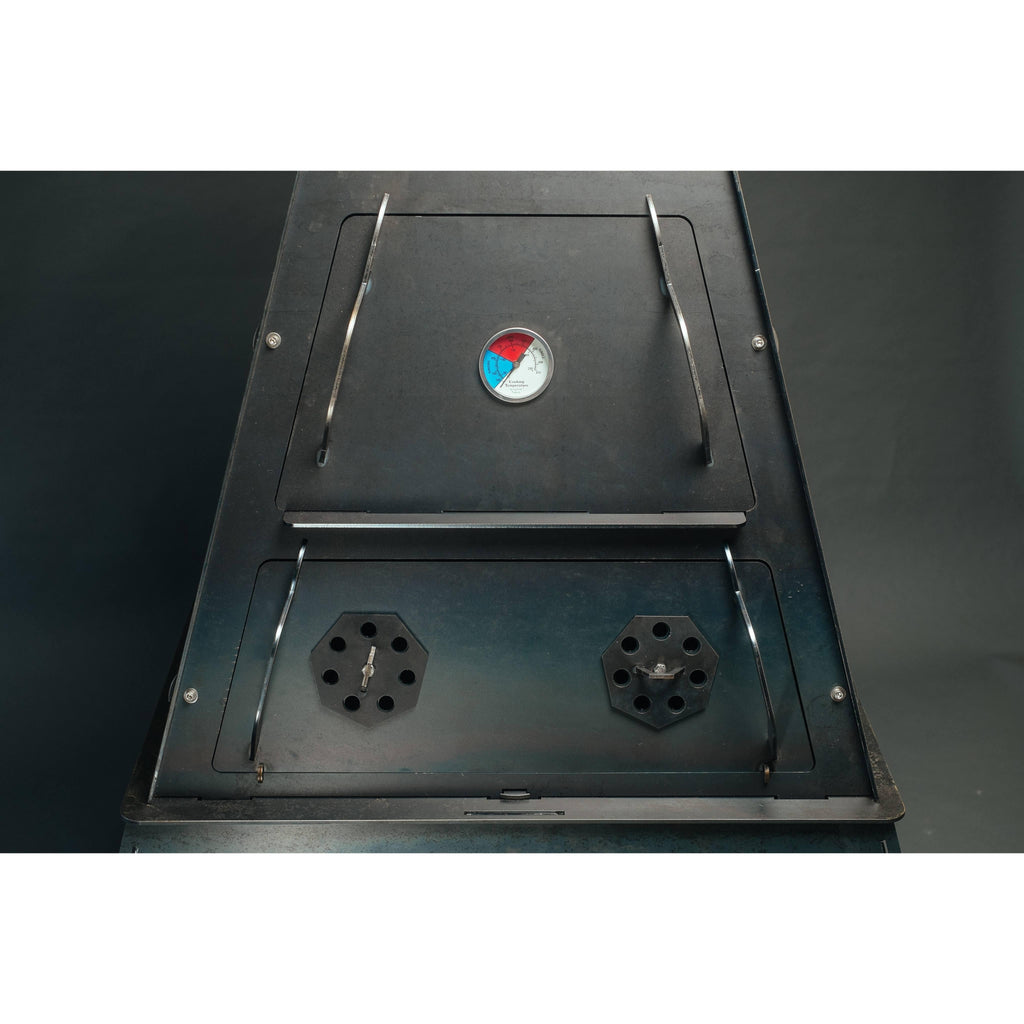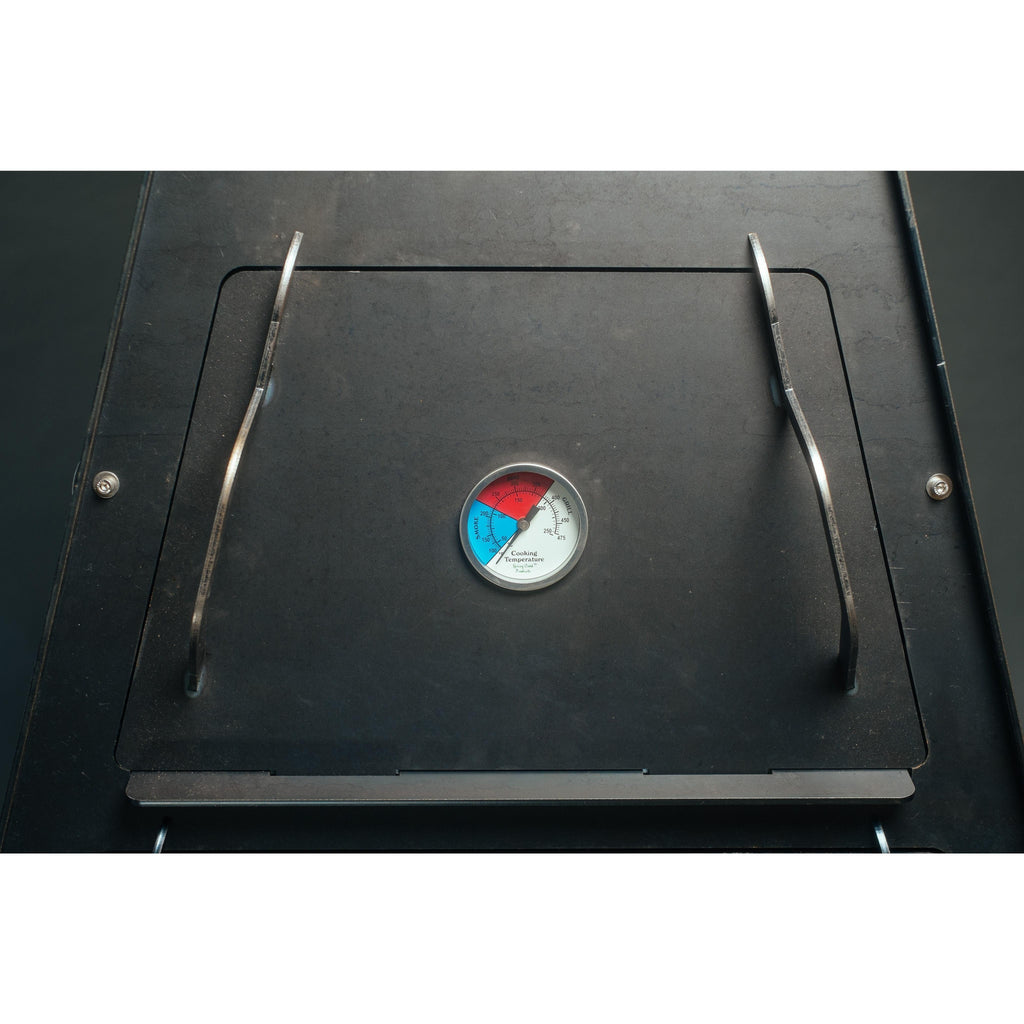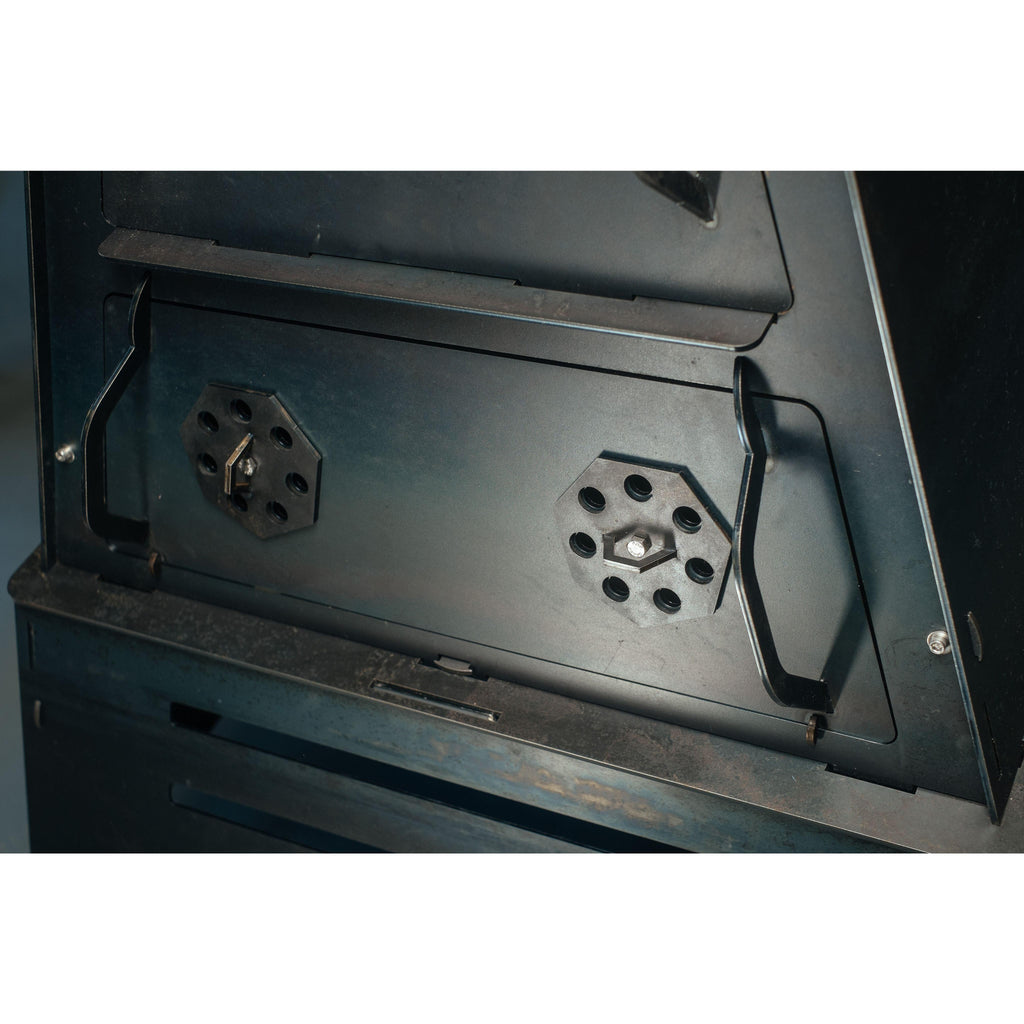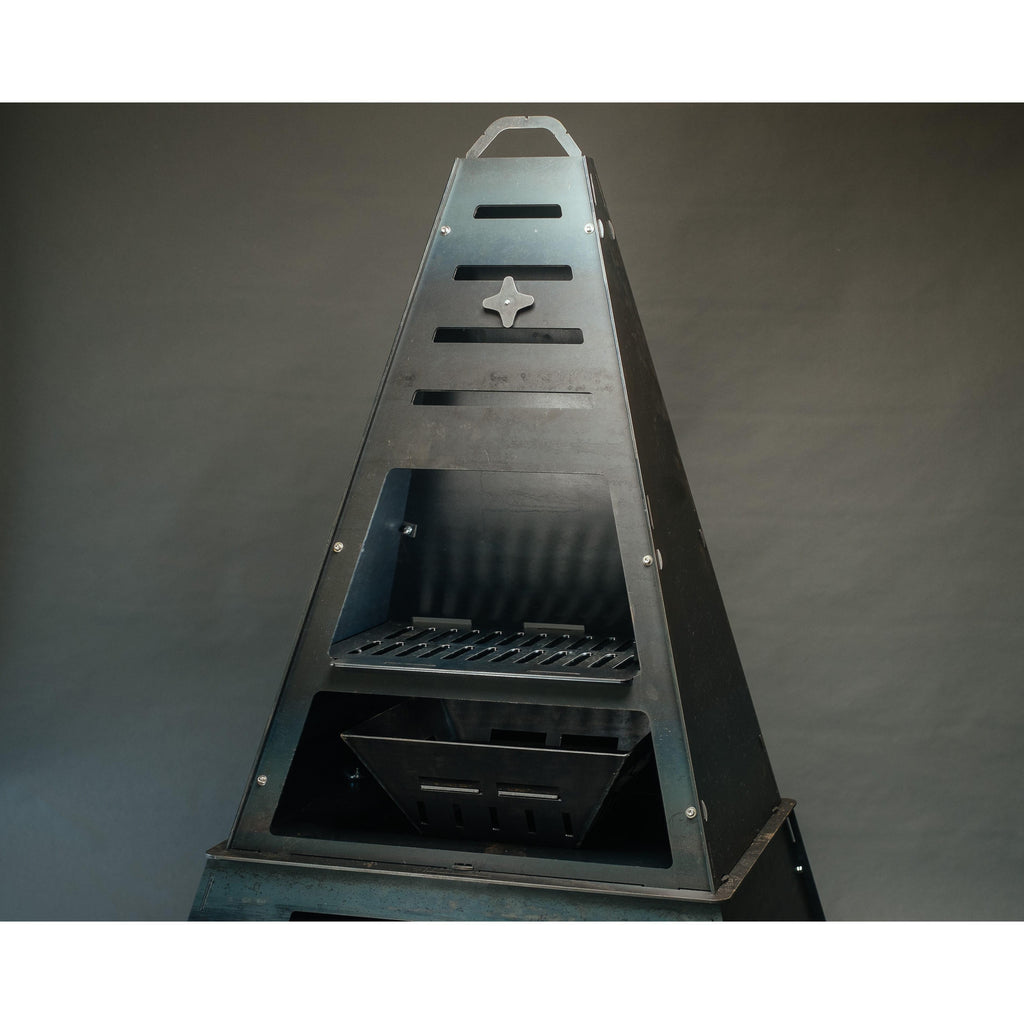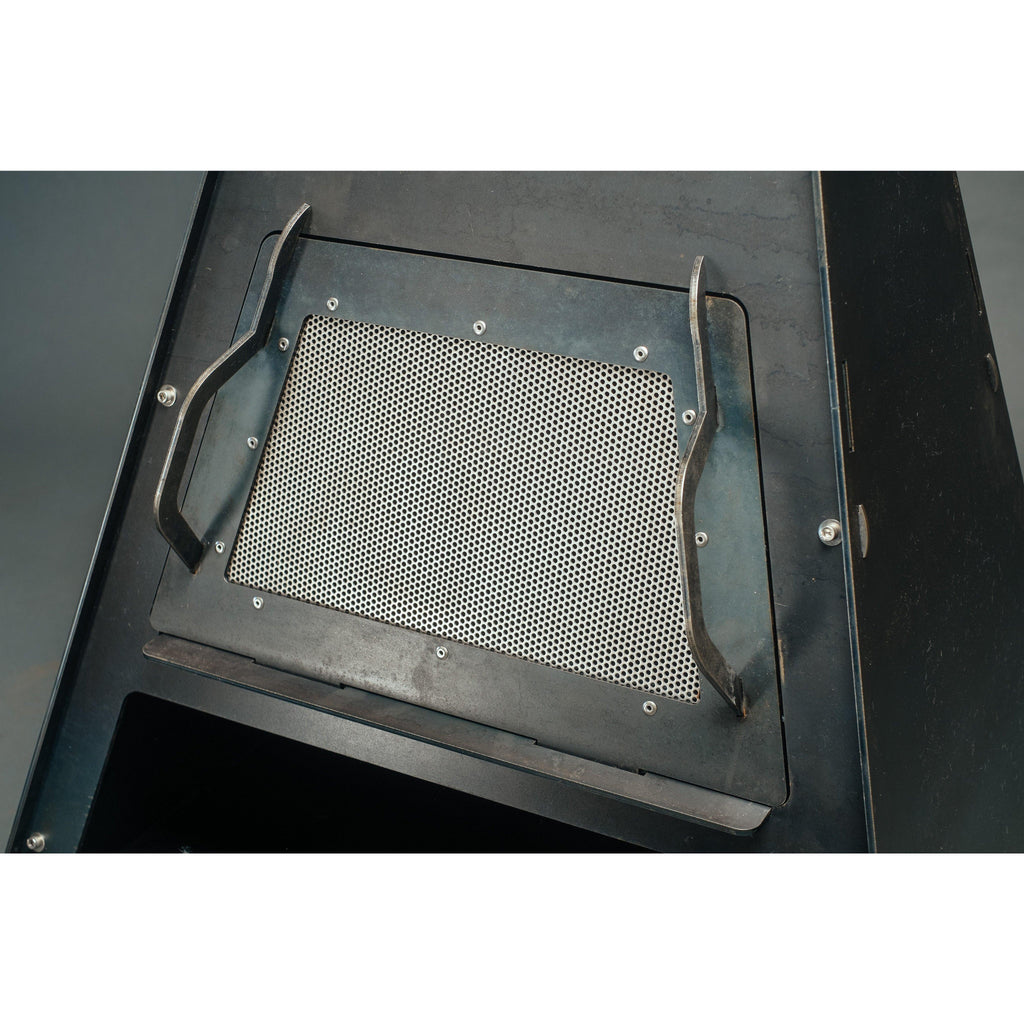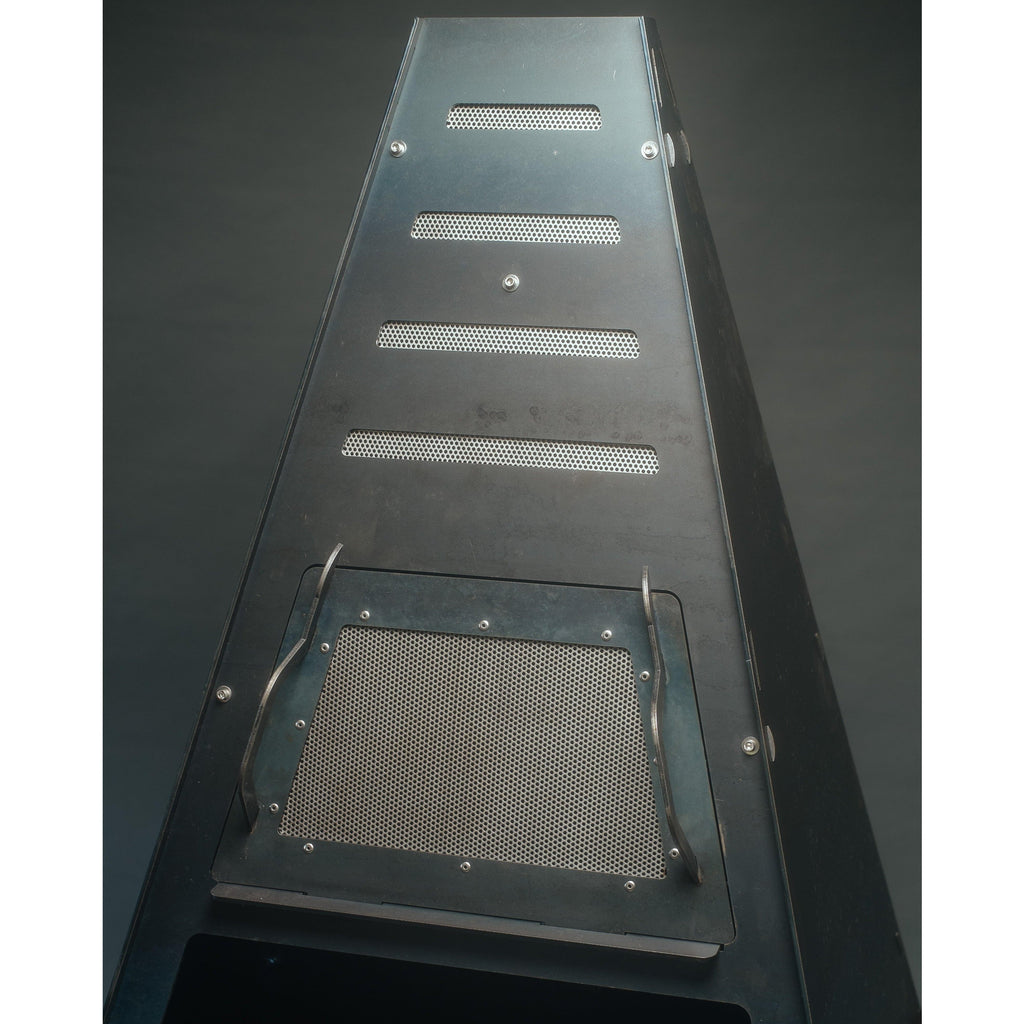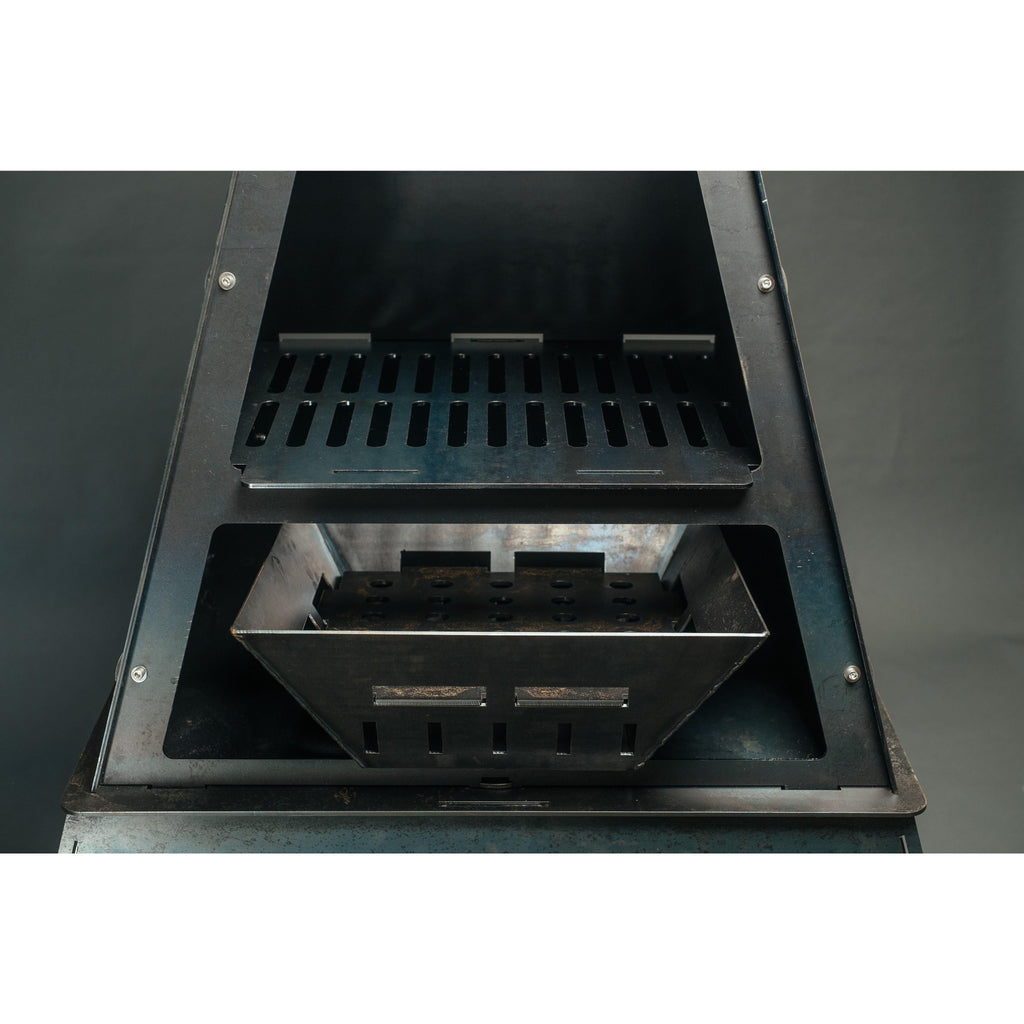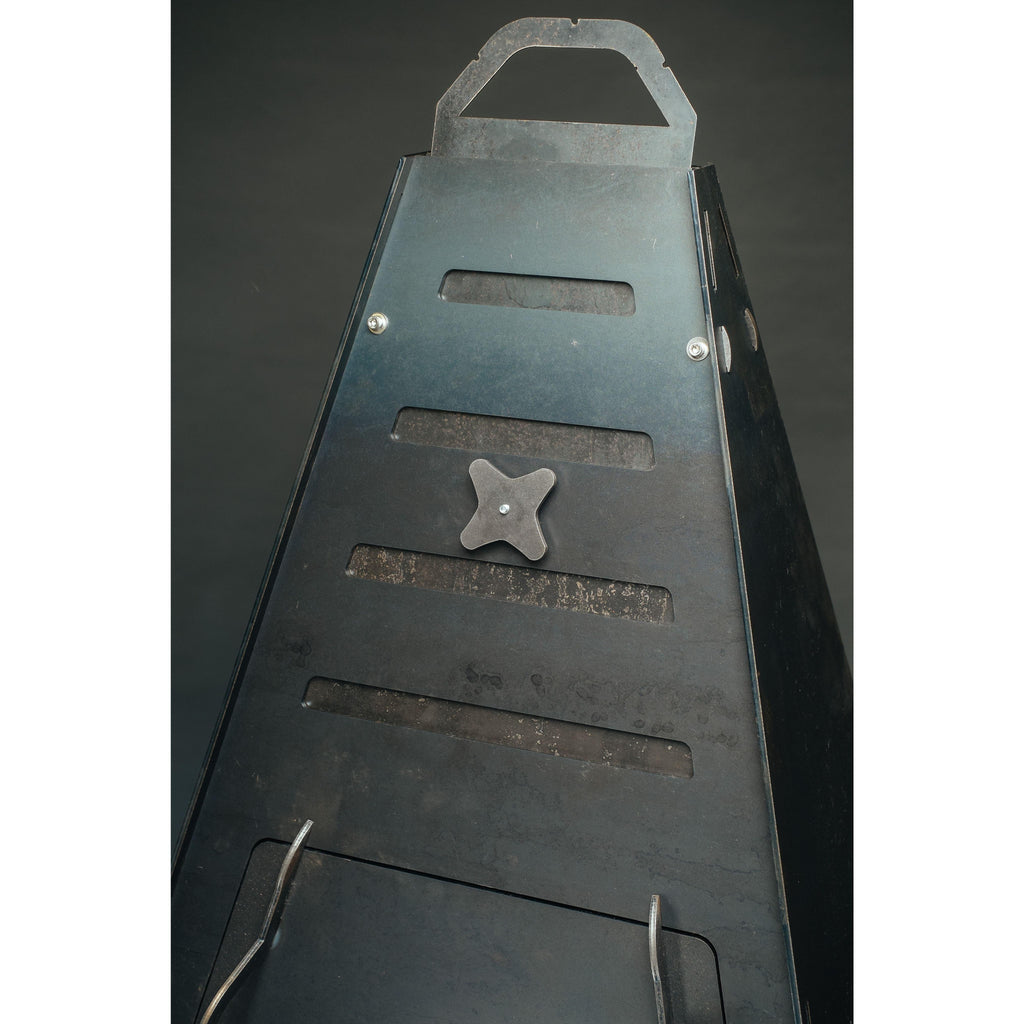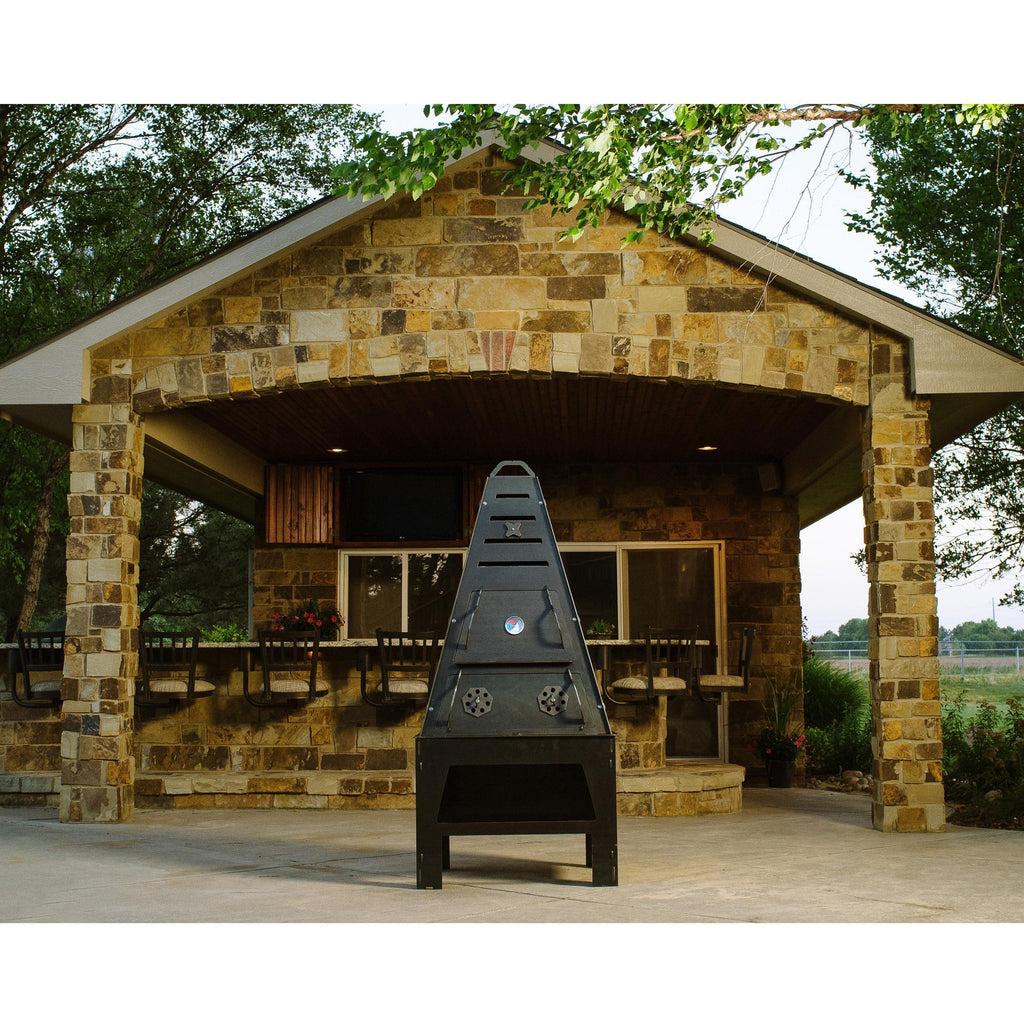 On Sale
Pyro Tower Complete Kit
Feed Your Caveman
The Pyro Tower is a beautiful blend of style and functionality that is sure to be the highlight of your backyard. Standing nearly six feet tall on its pedestal, the Pyro Tower puts grilling, smoking, and even baking right at your fingertips. 
Grilling
Your favorite grilled dishes are a snap on the large 23.5" x 16" grate surface. A generously sized charcoal basket that can be accessed at any time in the cooking process gives you ample control over the temperature and arrangement of your coals or wood. 
Smoking
Indirect heat for smoking your favorite recipes is accomplished with a simple suspension system using wire or kitchen twine. Vents on the bottom door allow you to control oxygen intake, while the adjustable louver on the top of the tower controls exhaust to get the perfect amount of smoke.
Baking
Bread, pizza, and much more can be baked in the top chamber of The Pyro. The included thermometer in the top door let you carefully monitor temperatures to achieve the perfect wood-fired bread. The optional Pizza Kit offers all you need to bake delicious restaurant-style pizza that is sure to impress.
Wood Burning
Once you're done cooking, place the included Firewood Rack in the top chamber to enjoy a warm fire to sit around as the night winds down. Burn worry-free with the provided Fire Screen door and Spark Arrestor insert for the top vents.
Quality
The Pyro Tower is built to last a lifetime. We believe an investment in a grill should provide a product that can be passed down generations- not thrown out after a few seasons because the paint started chipping. The Pyro Tower is comprised of mostly 3/16" hot rolled steel (nearly 4x thicker than alternative products) that is hand oiled to provide a beautiful natural finish. This surface can be periodically maintained with our Good Ol' Fashioned Metal Rub, or allowed to patina over time which, once uniform, builds up an attractive protective barrier to the steel beneath. Whatever you decide, you will be rewarded with a backyard centerpiece that will serve you for years to come. You can learn more about this unique time-tested finish here.
The Kit
When you order the Complete Kit you will receive:
- The Pyro Tower
- Top Door with thermometer
- Bottom Door with adjustable vents
- Charcoal Basket
- Grill Grate
- Top Shelf
- Firewood Rack
- Storage Pedestal
- Adjustable Louver
- Fire Screen door
- Spark Arrestor
- All necessary hardware
The Complete Kit ships in seven separate boxes to make the largest box (88 pounds) manageable for two people.
The Complete Kit measures 32"w x 25"d x 66"h and weighs 385lbs fully assembled. Due to the height and weight of the assembled kit, casters are not compatible or included with the pedestal base.
Assembly is very user-friendly with our unique tab-and-slot system. Two people can assemble the tower and pedestal and be ready to cook in under an hour.
Visit our Help Center to learn more about shipping, assembly, etc.
UPS Ground Shipping - Ships in 7 boxes