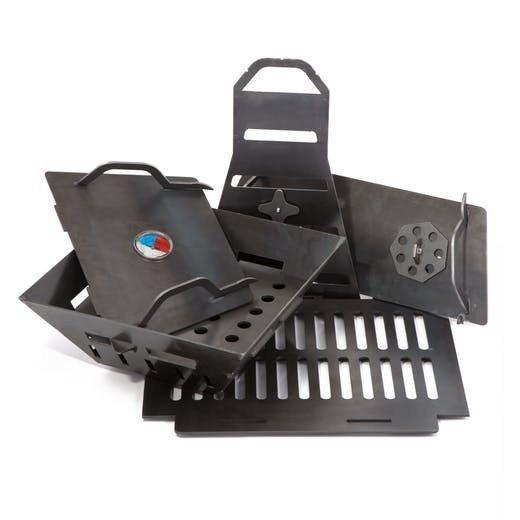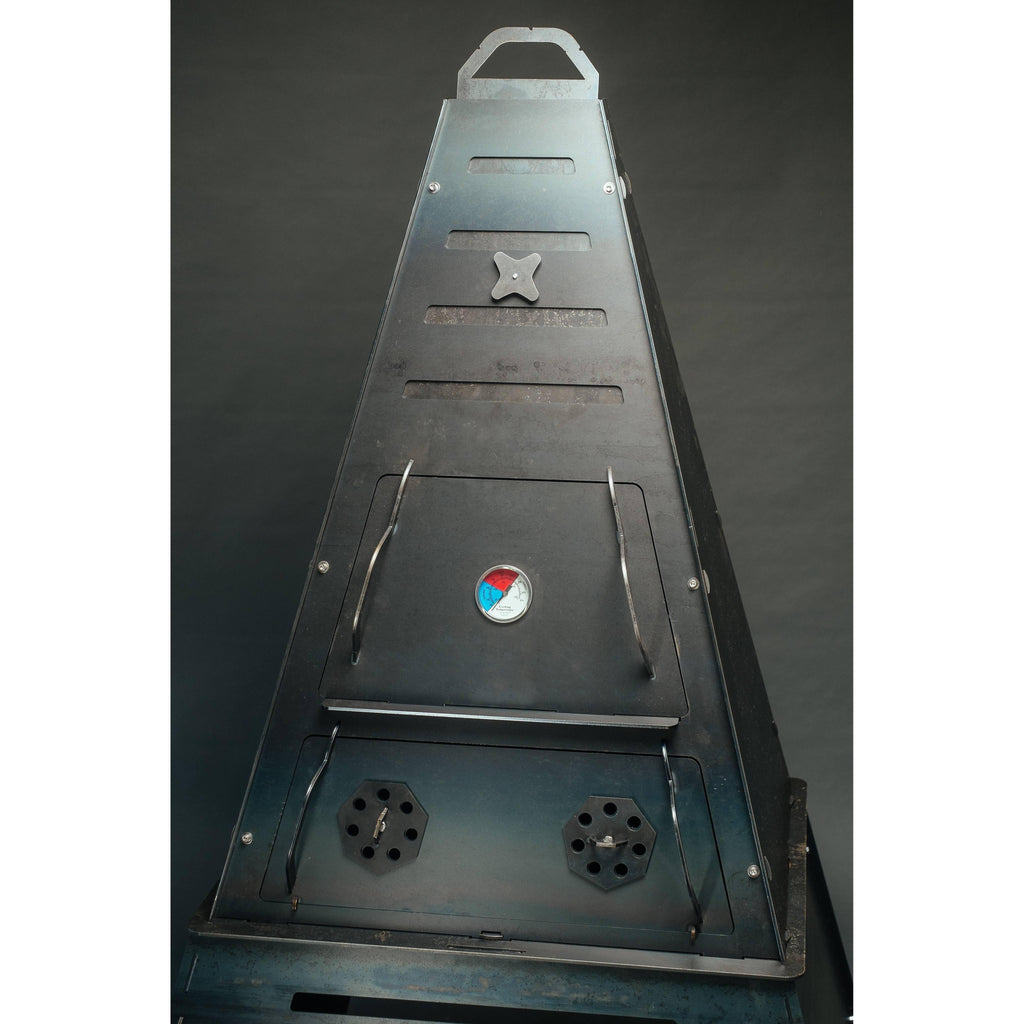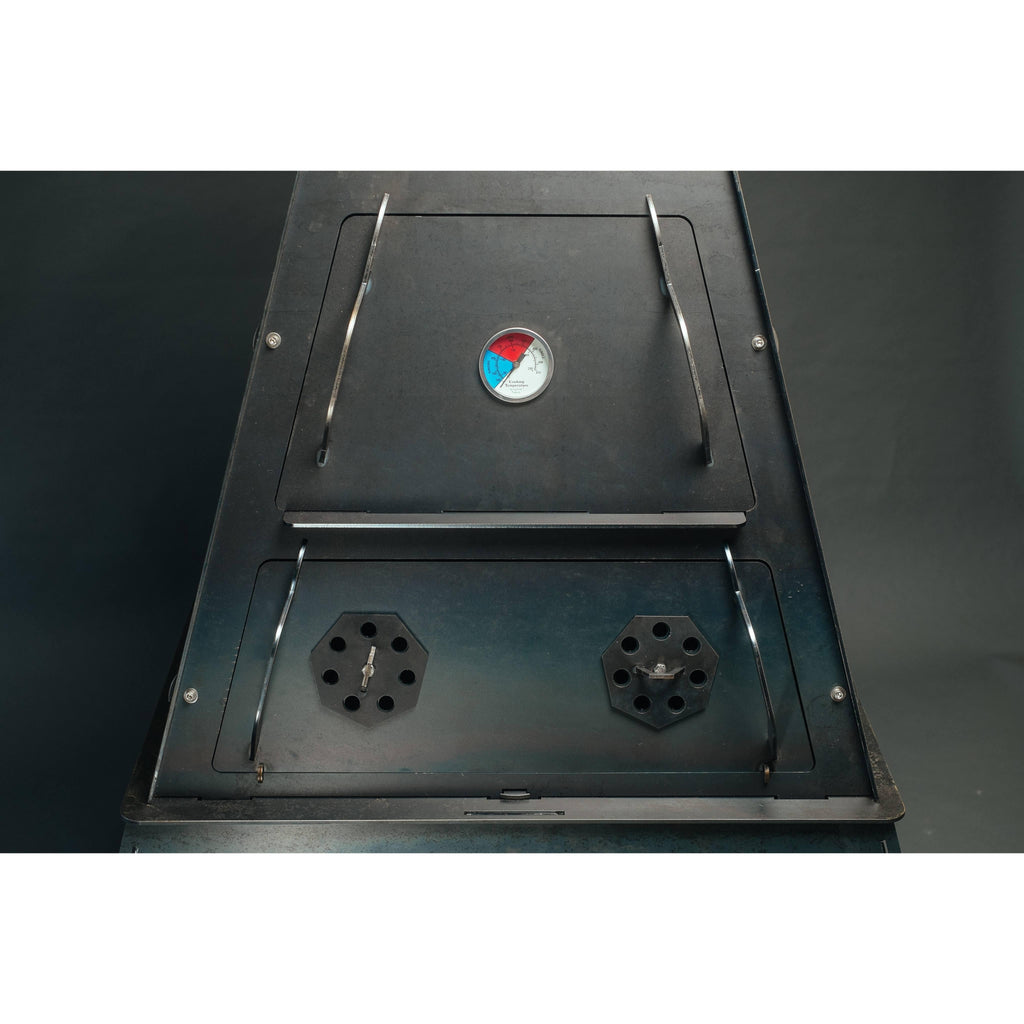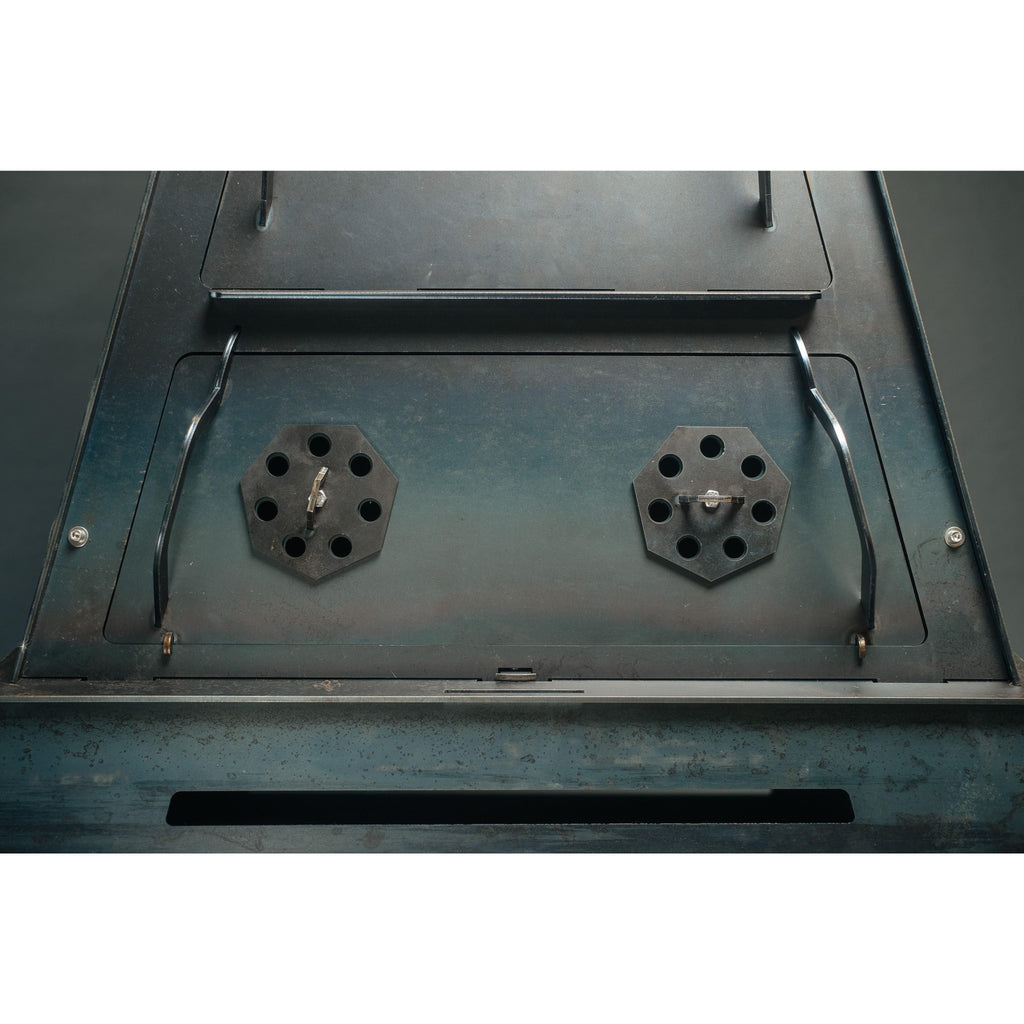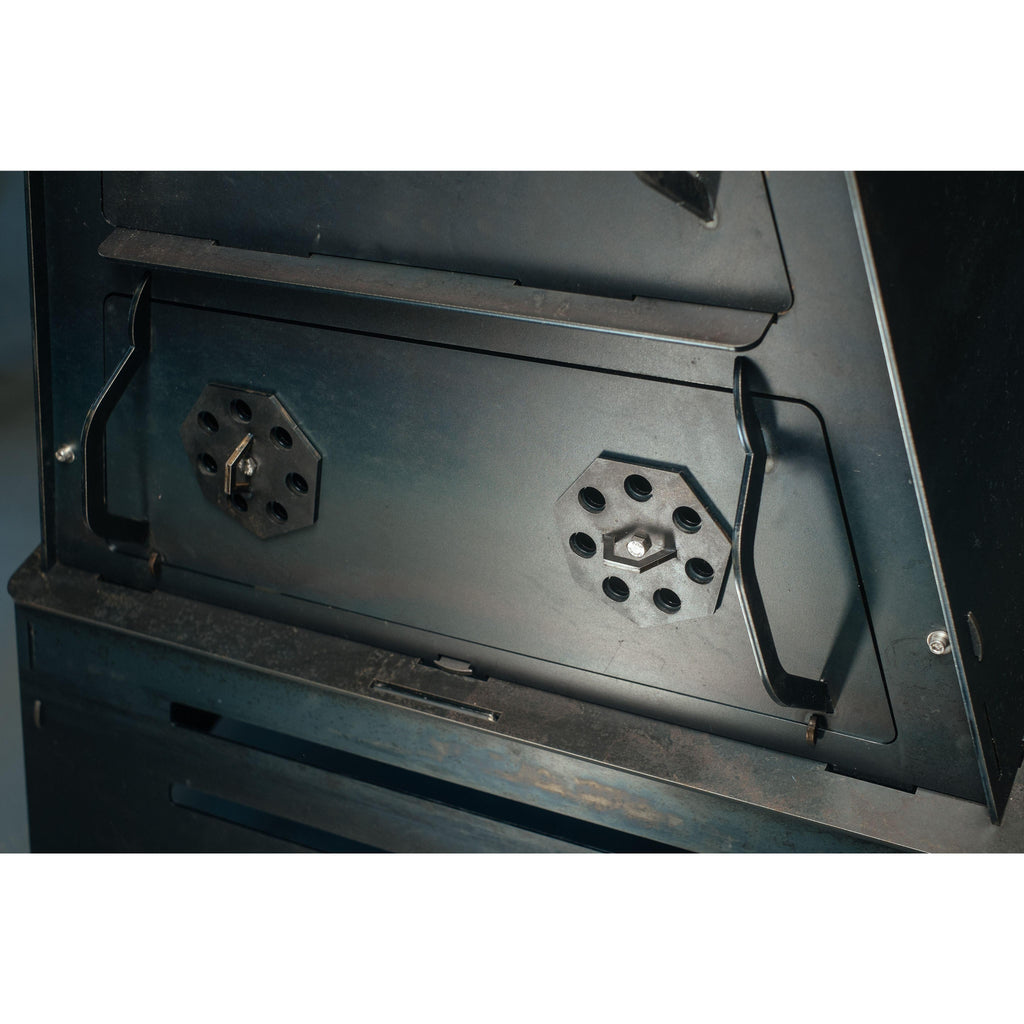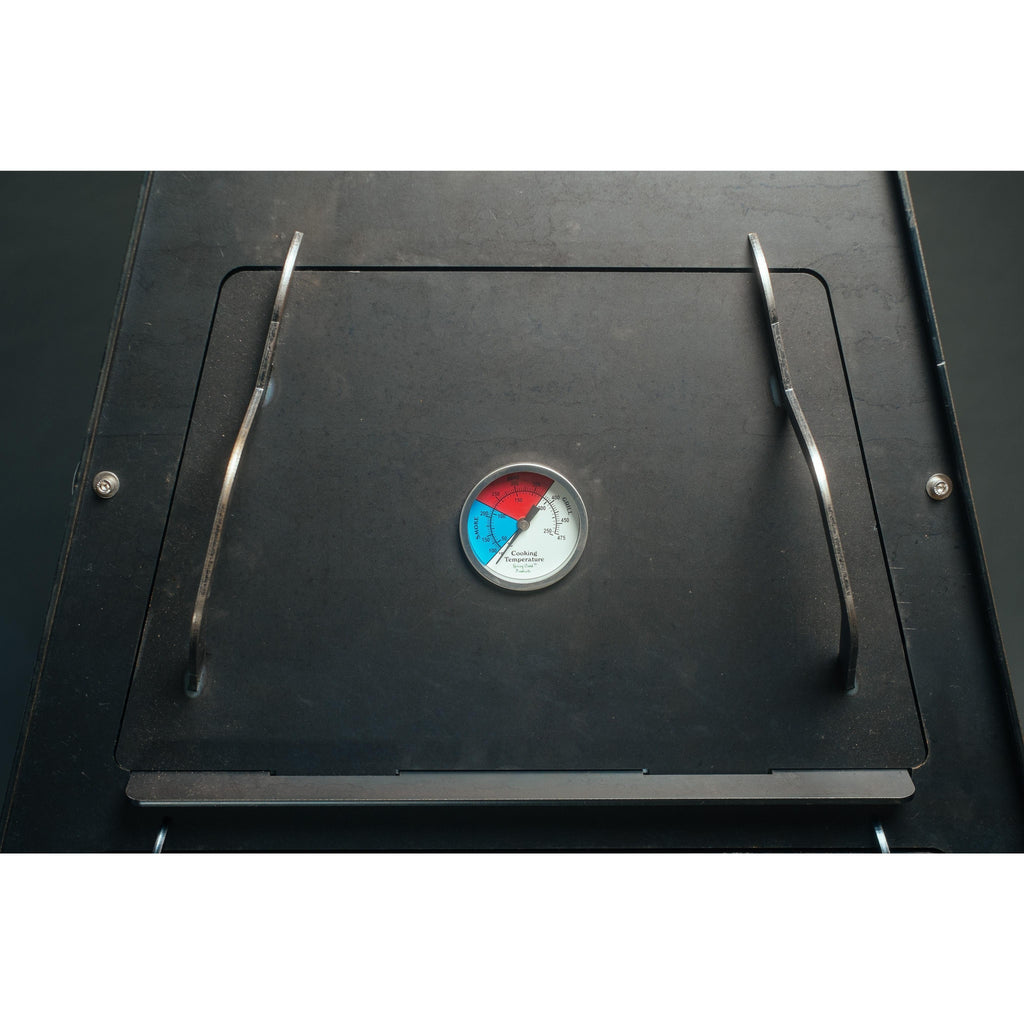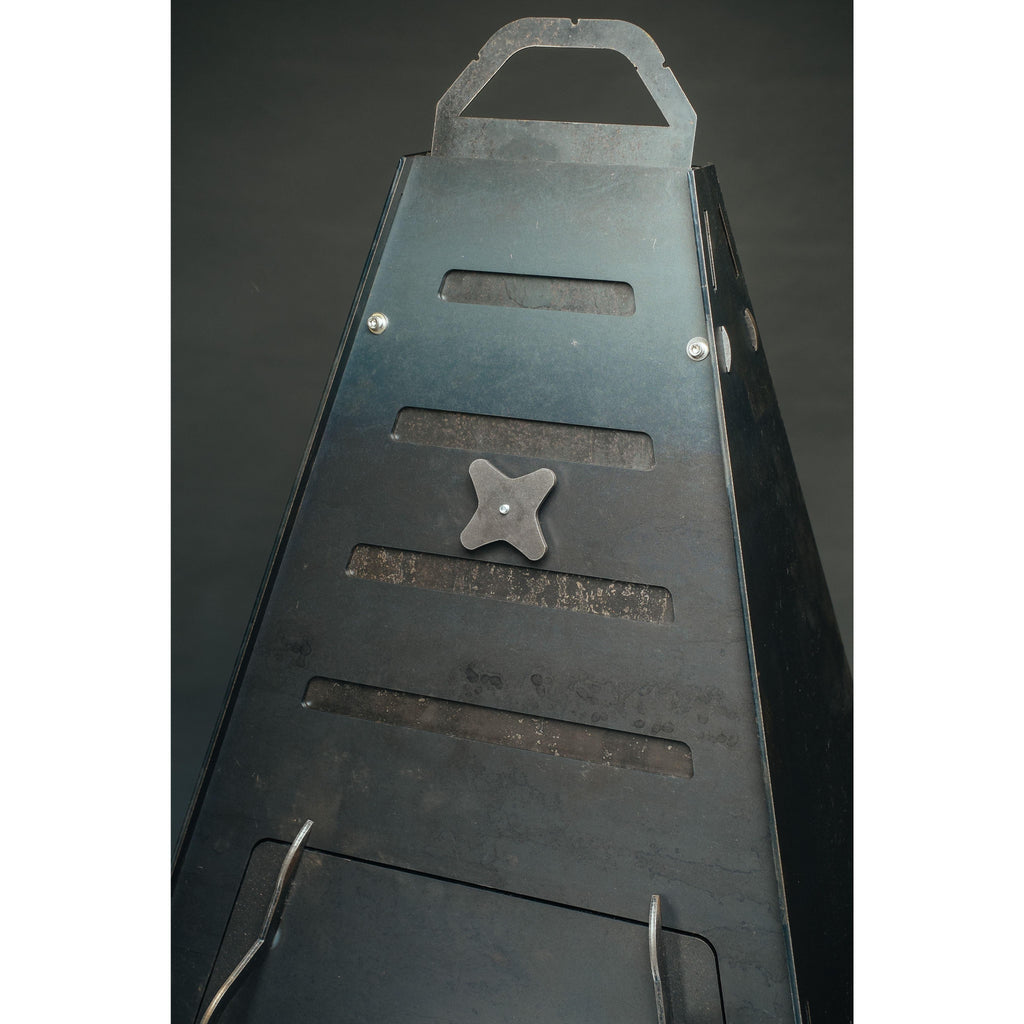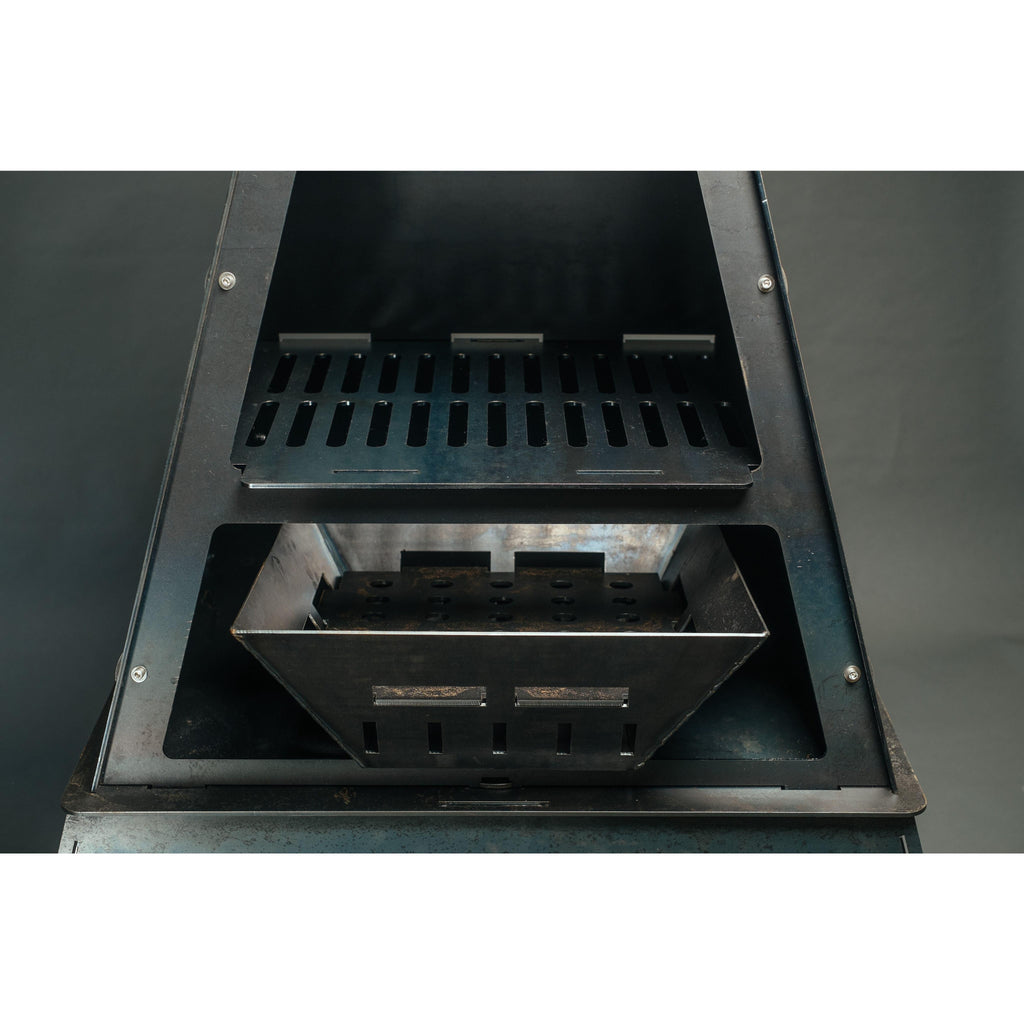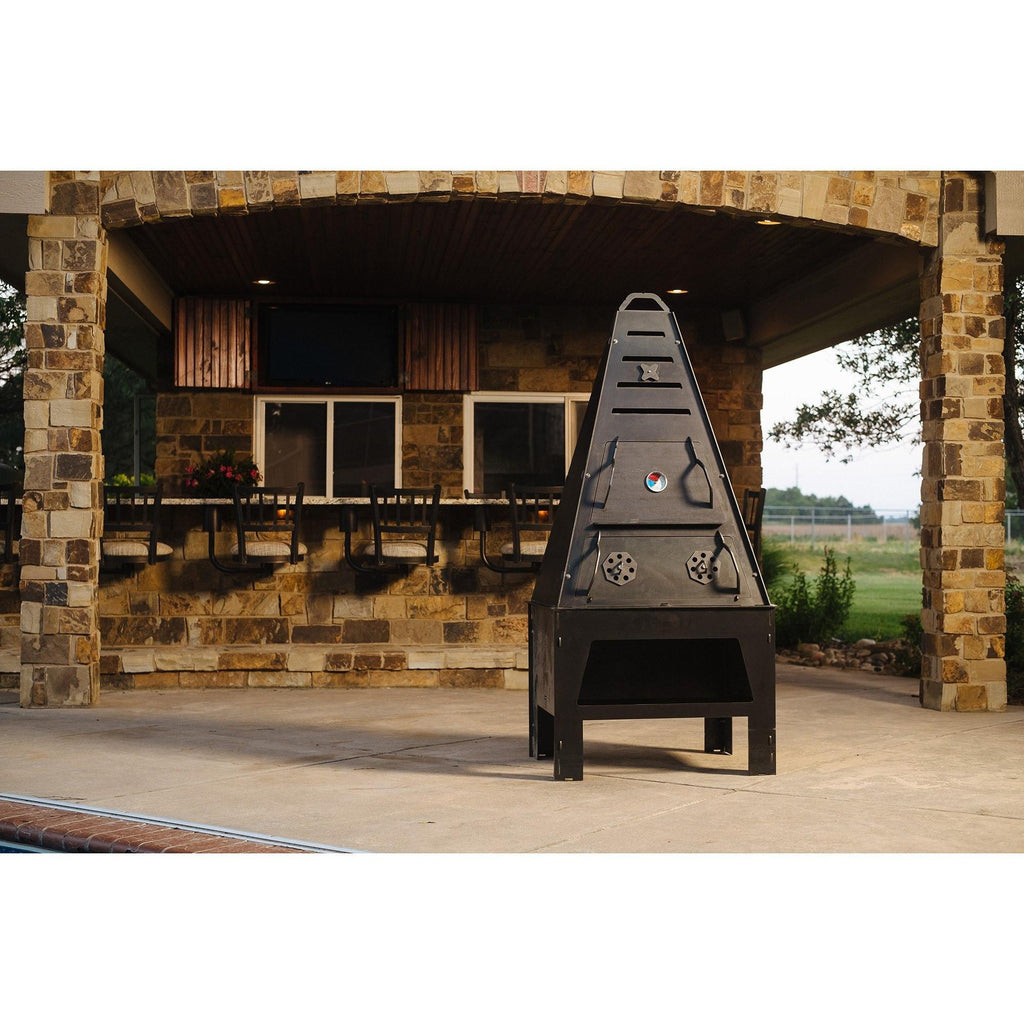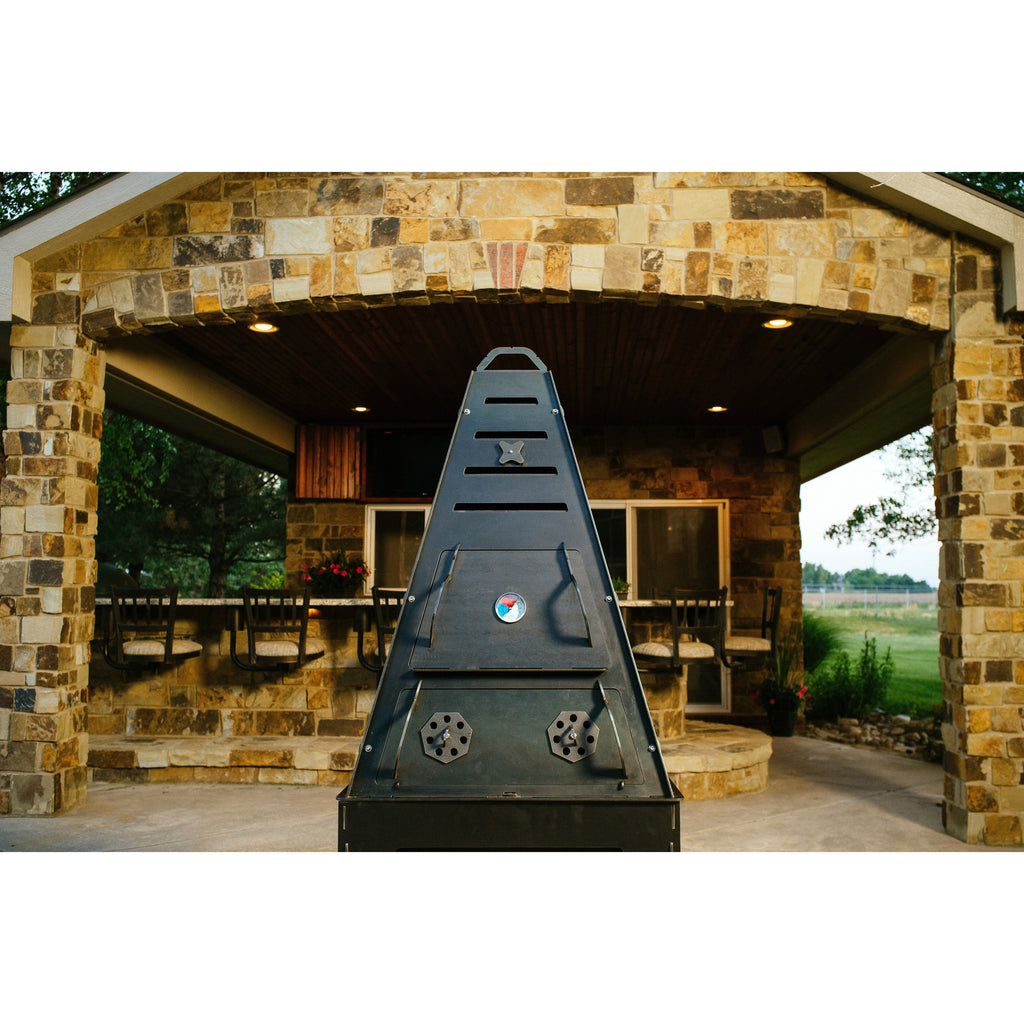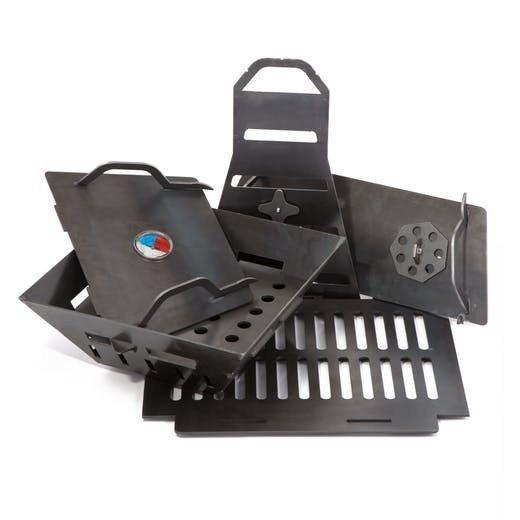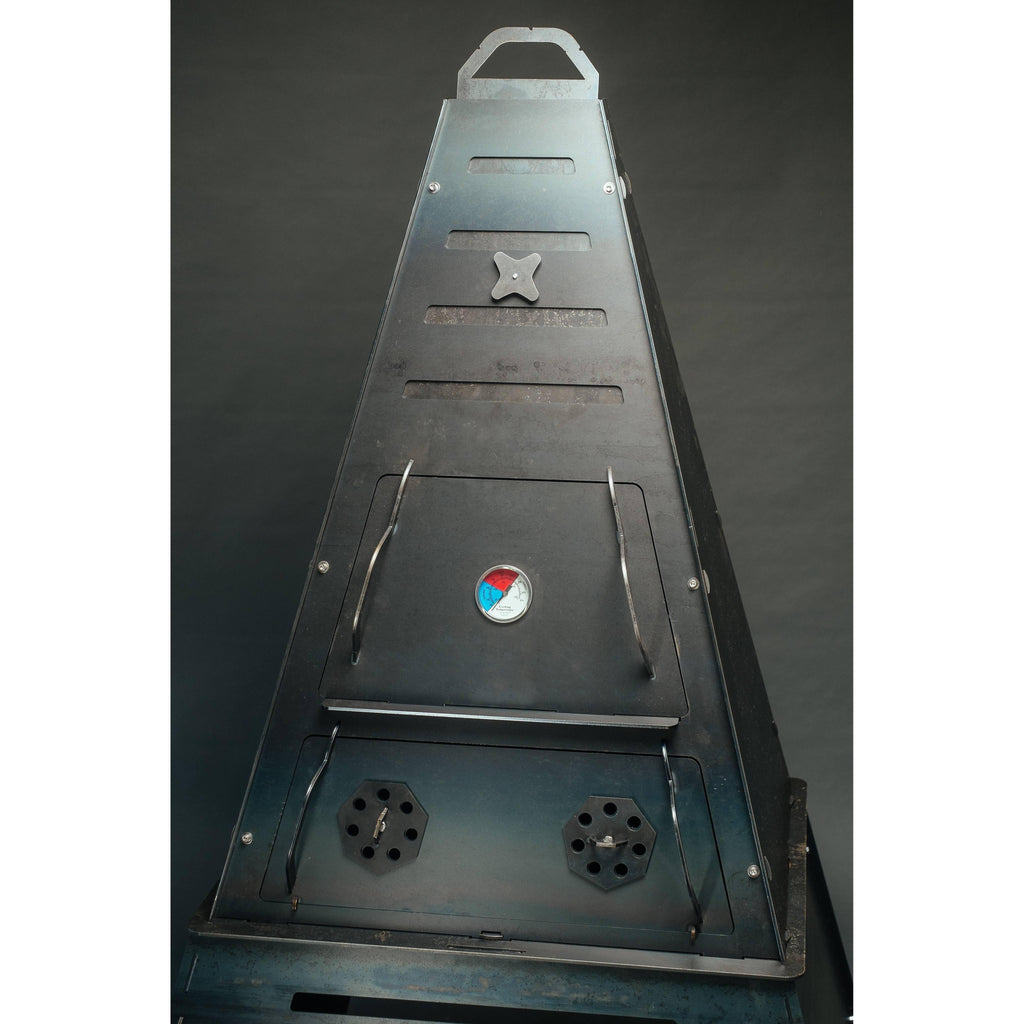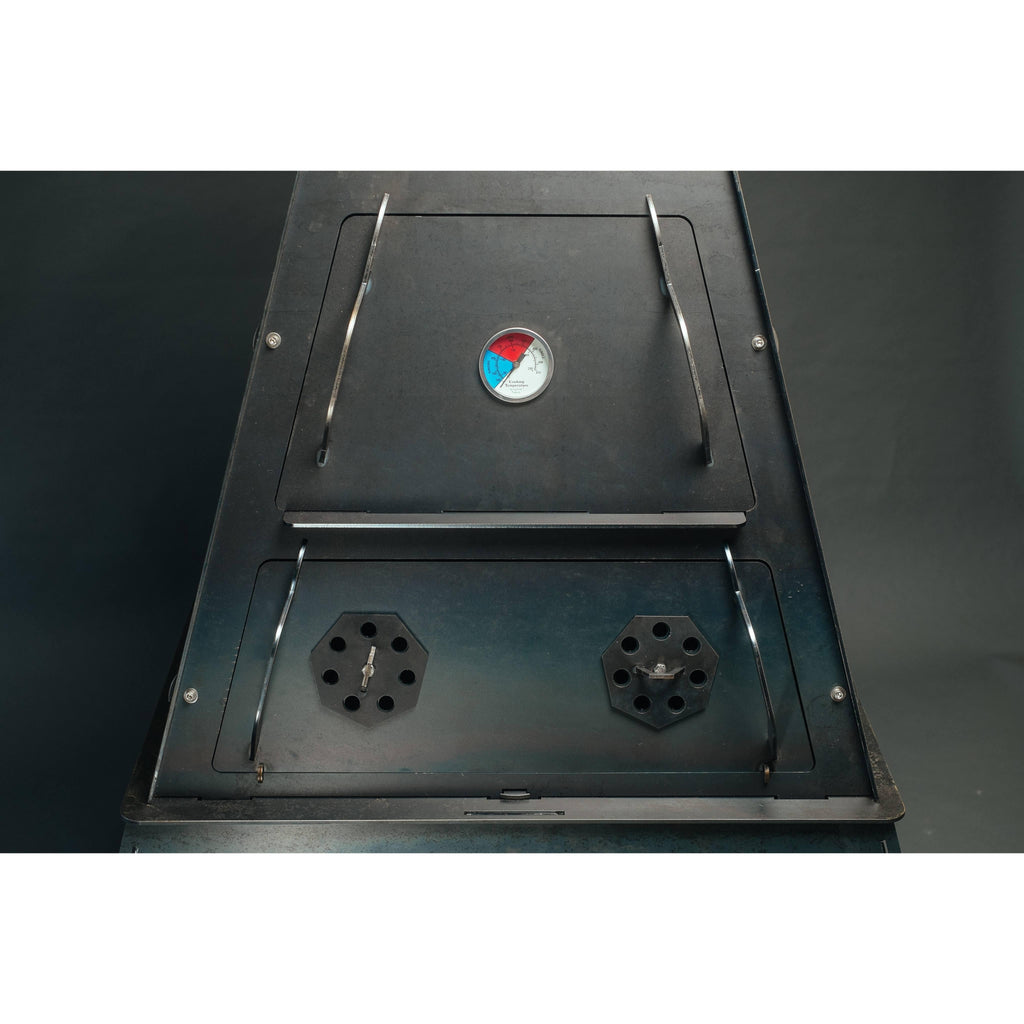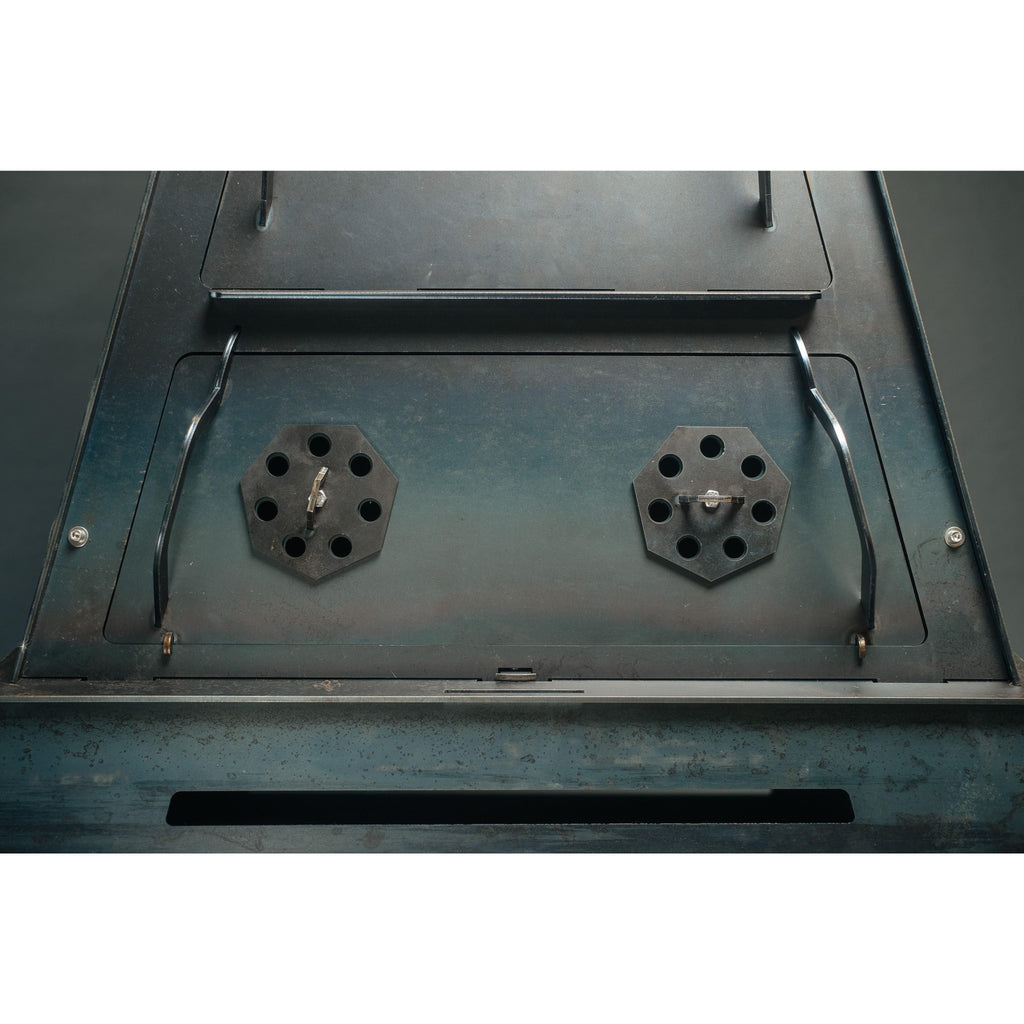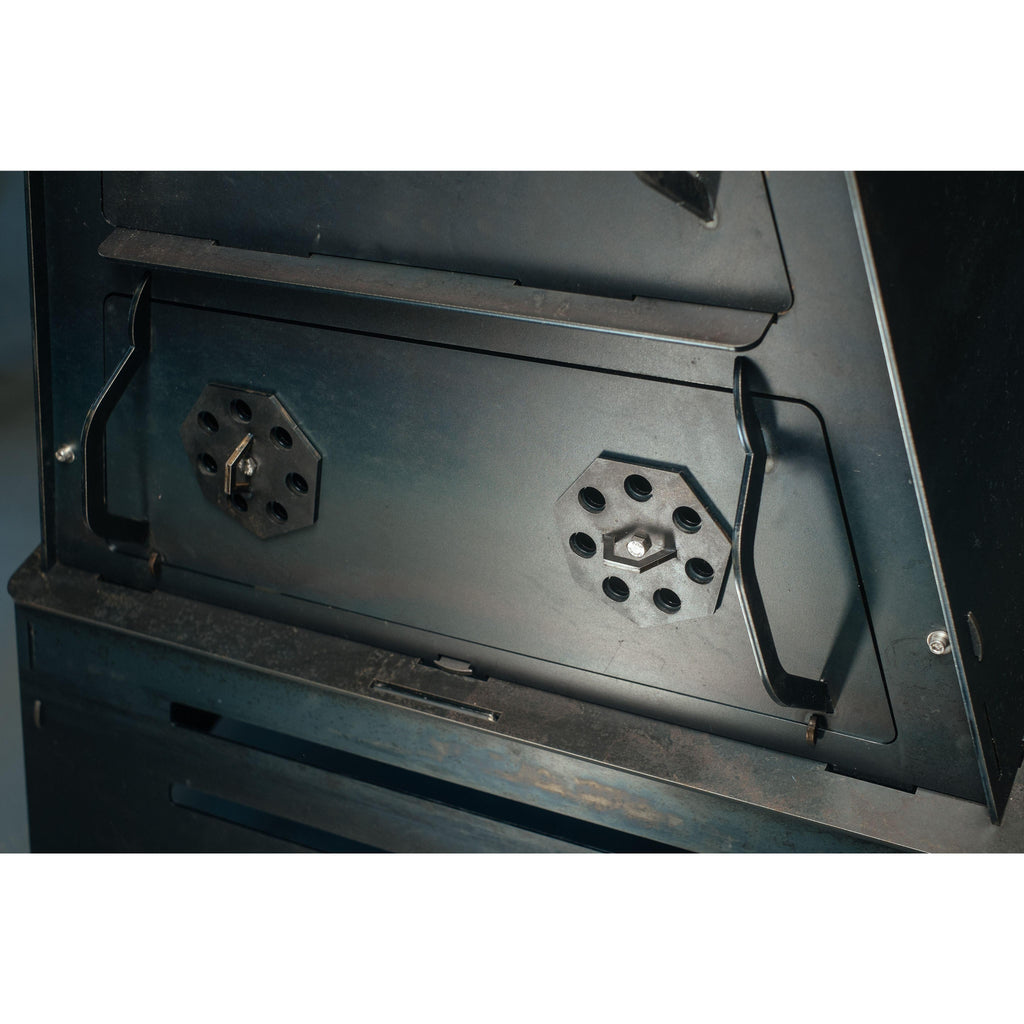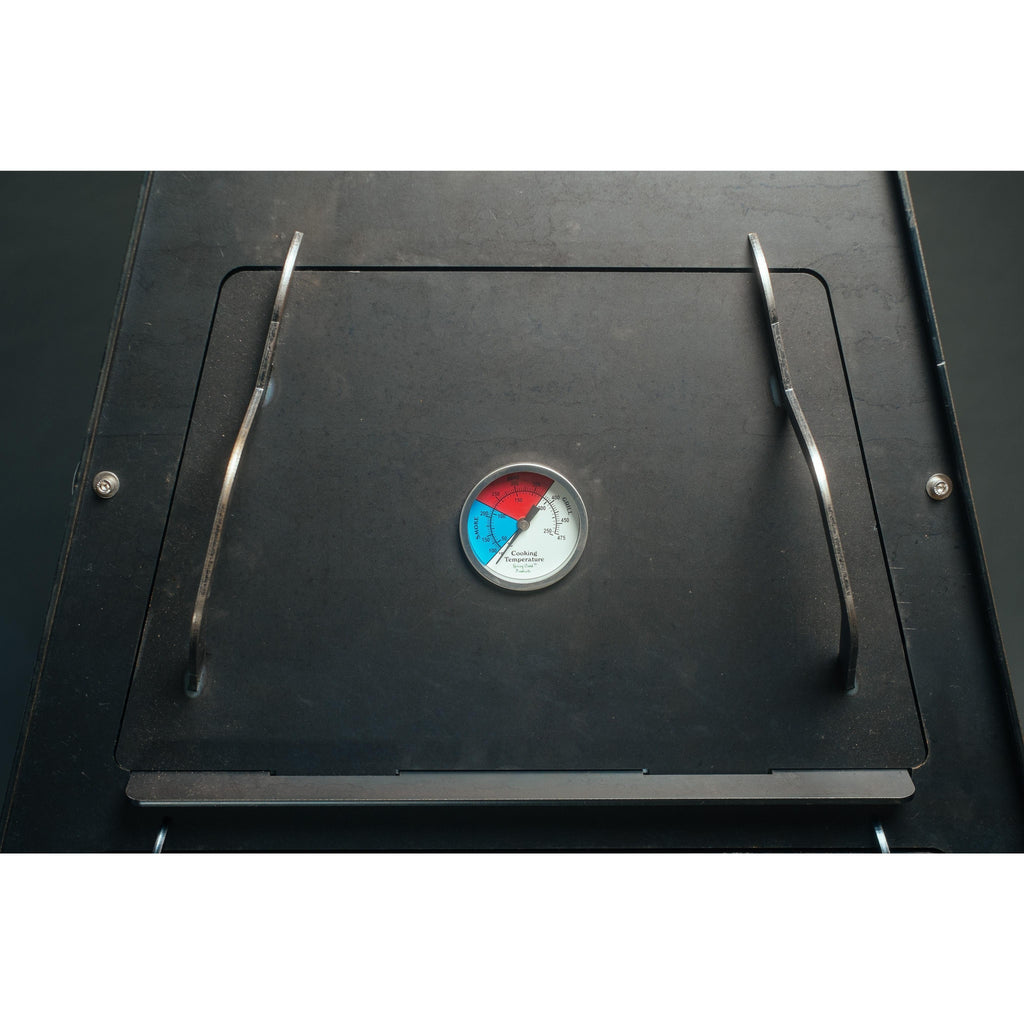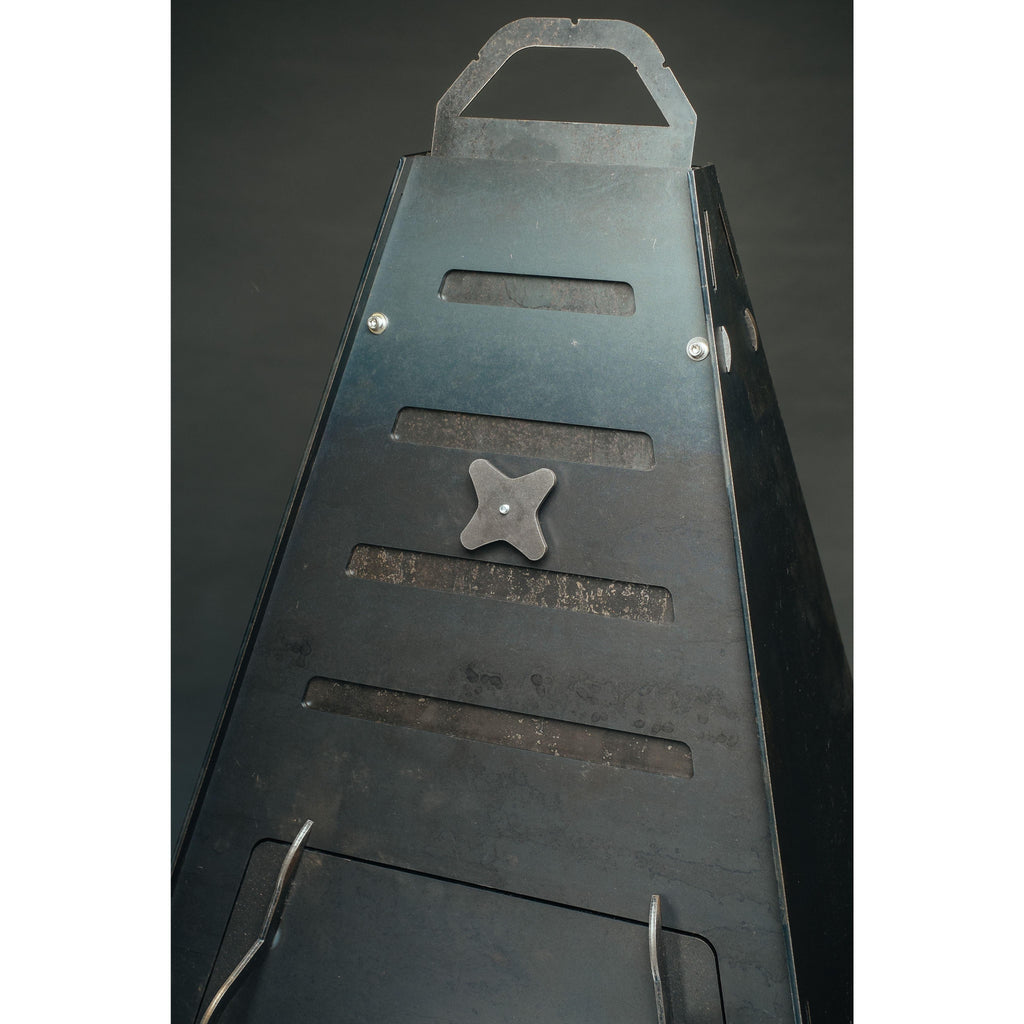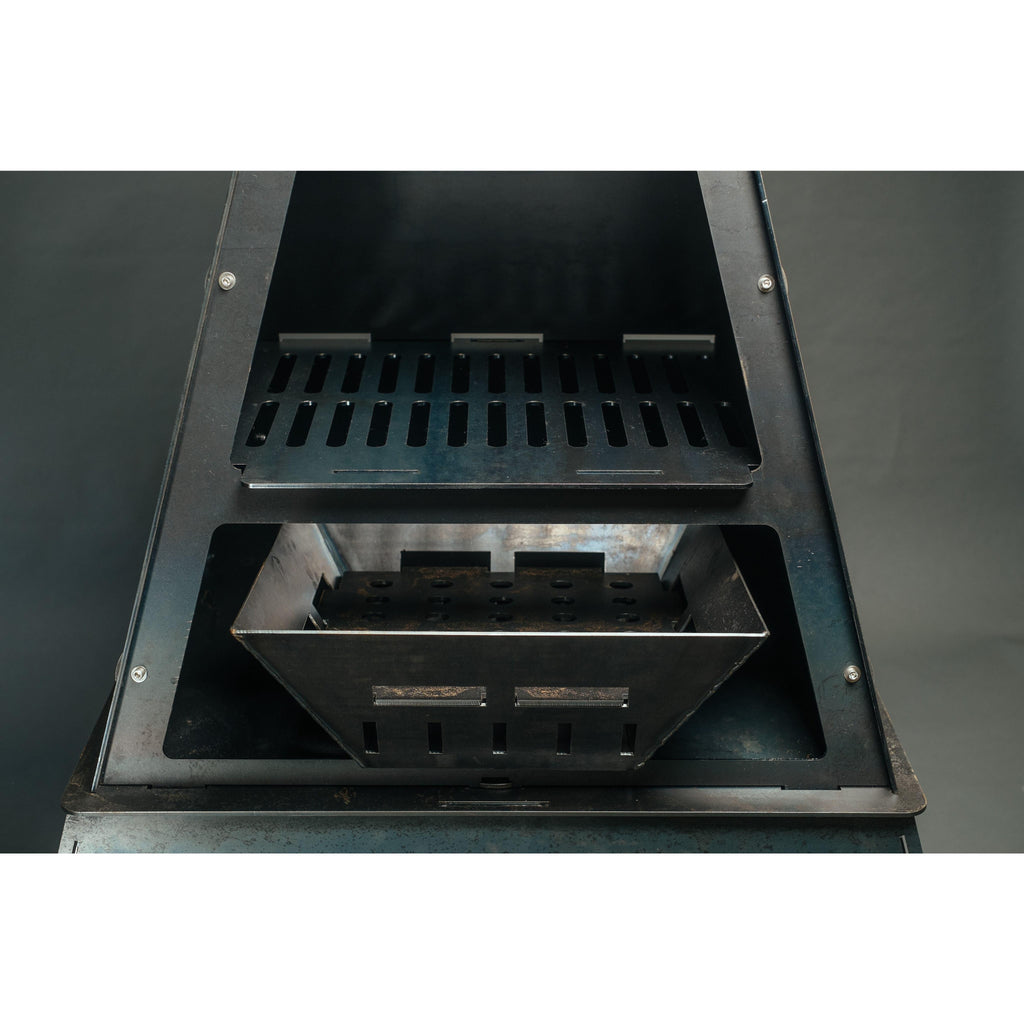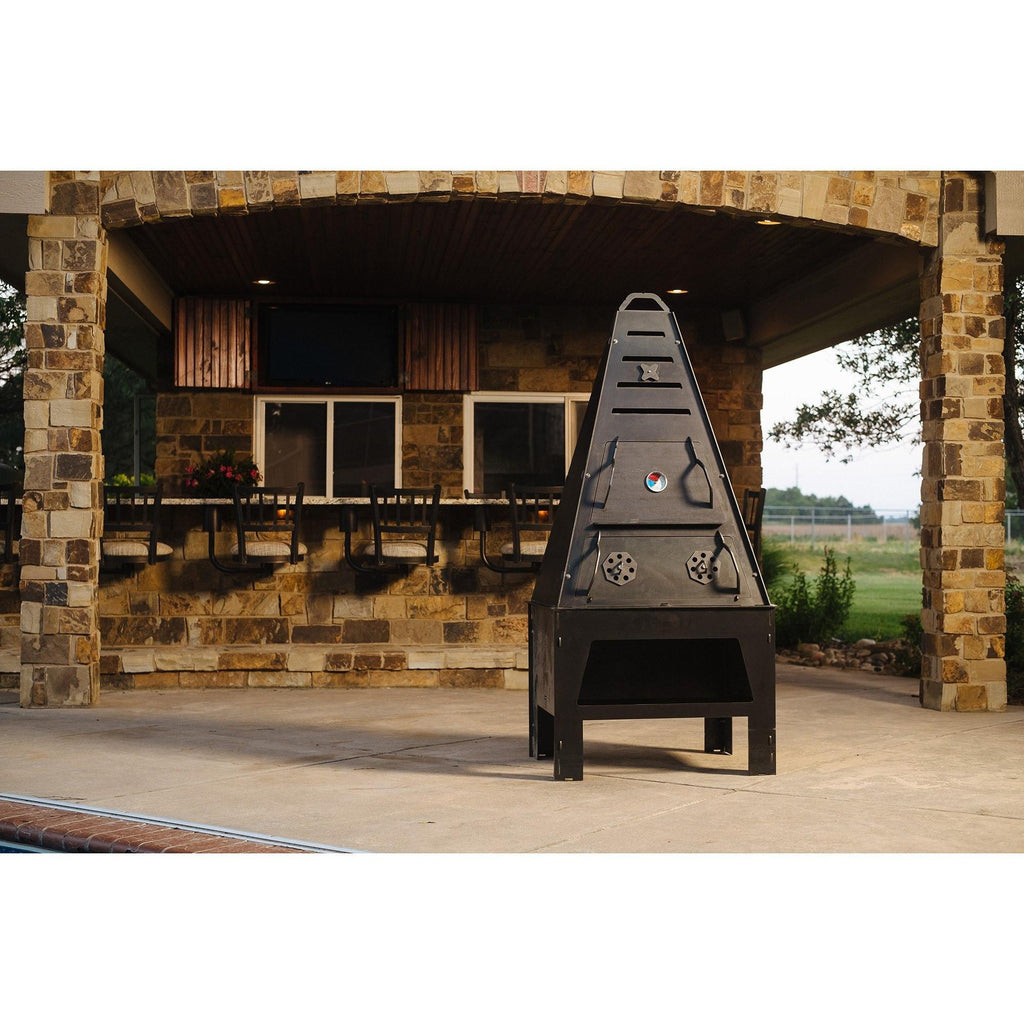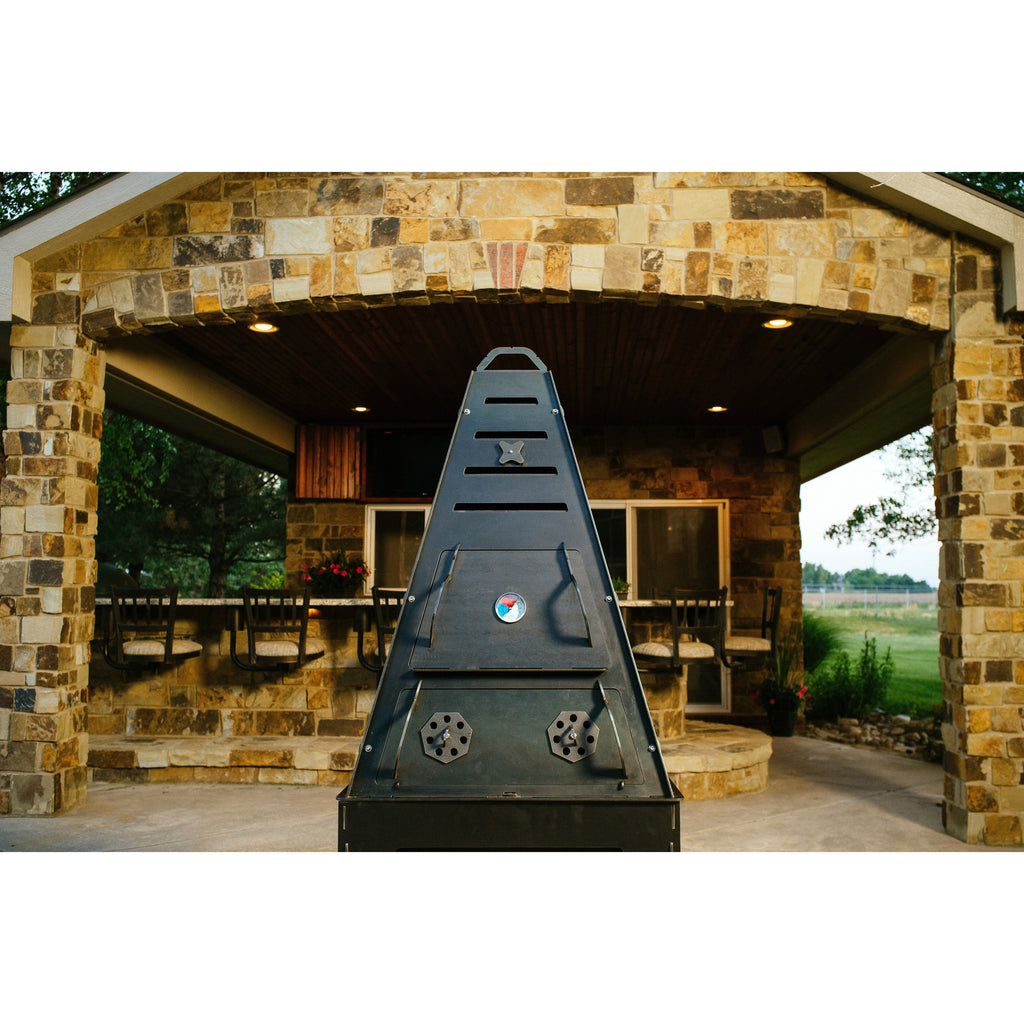 On Sale
Accessory Cooking Kit
The Pyro Tower is more than just a pretty face - it's also an incredibly flexible cooker. The optional Cooking Kit allows you to grill, smoke, bake, and barbecue any meal you can think of. If you've longed for the flavor of charcoal or wood after disappointing results from propane or pellets you will love the results you get from the Tower.
Back to Basics
Real grills don't need power cords. The Pyro Tower is the answer to your primal urge to cook with fire. Modern grills with their fancy phone apps and "set it and forget it" mentality have turned the time honored skill of grilling into an unrewarding experience waiting for the computer to cook your meal. The Pyro Tower provides an engaging cooking experience that rewards you every time making you a true Master of Fire.
The Accessory Cooking Kit includes the following:
Slotted 3/16" steel grilling rack providing a

23-1/2" x 16"

cooking area
Removable charcoal basket and fire starter
Removable doors for the two front openings to lock in the heat with built-in thermometer and air vents
Integrated meat hanger for smoking
Vent Louvres for adjusting air flow
The optional 24" tall steel base raises The Pyro grilling rack to a comfortable 36" for easy cooking.
The all-new Pizza Kit includes a baking steel and pizza scrape to help you make amazing pizza, cheese sticks, and even bread in your own backyard.
Click here to download and view the directions for assembling the Accessory Cooking Kit.
The steel basket elevates the charcoal close to the grilling rack and is removable for easy ash cleanup
The elevated tray makes igniting the charcoal a simple task. Simply lift the tray and loosely pack the base with paper.
Set the tray into position above the paper and stack the charcoal in a pyramid shape. Place the basket in the bottom section of The Pyro Tower. Light the paper on fire through the vents with a match or long lighter.
The tapered shape of the charcoal basket radiates all of the heat up towards the grilling rack for efficient heating and quick cooking. The generous air vents fuel hot coals and thorough burning.
The Vent Louvres easily side up and down to control air flow while cooking: