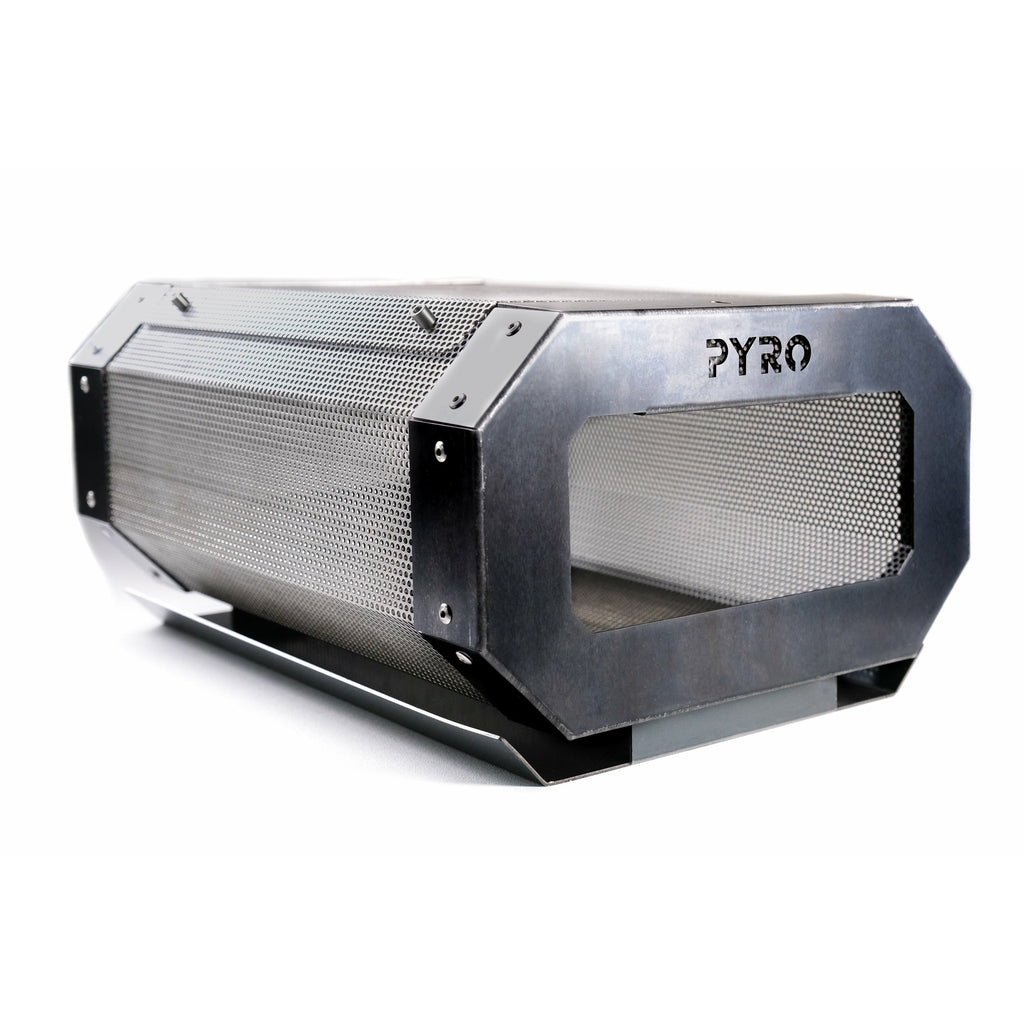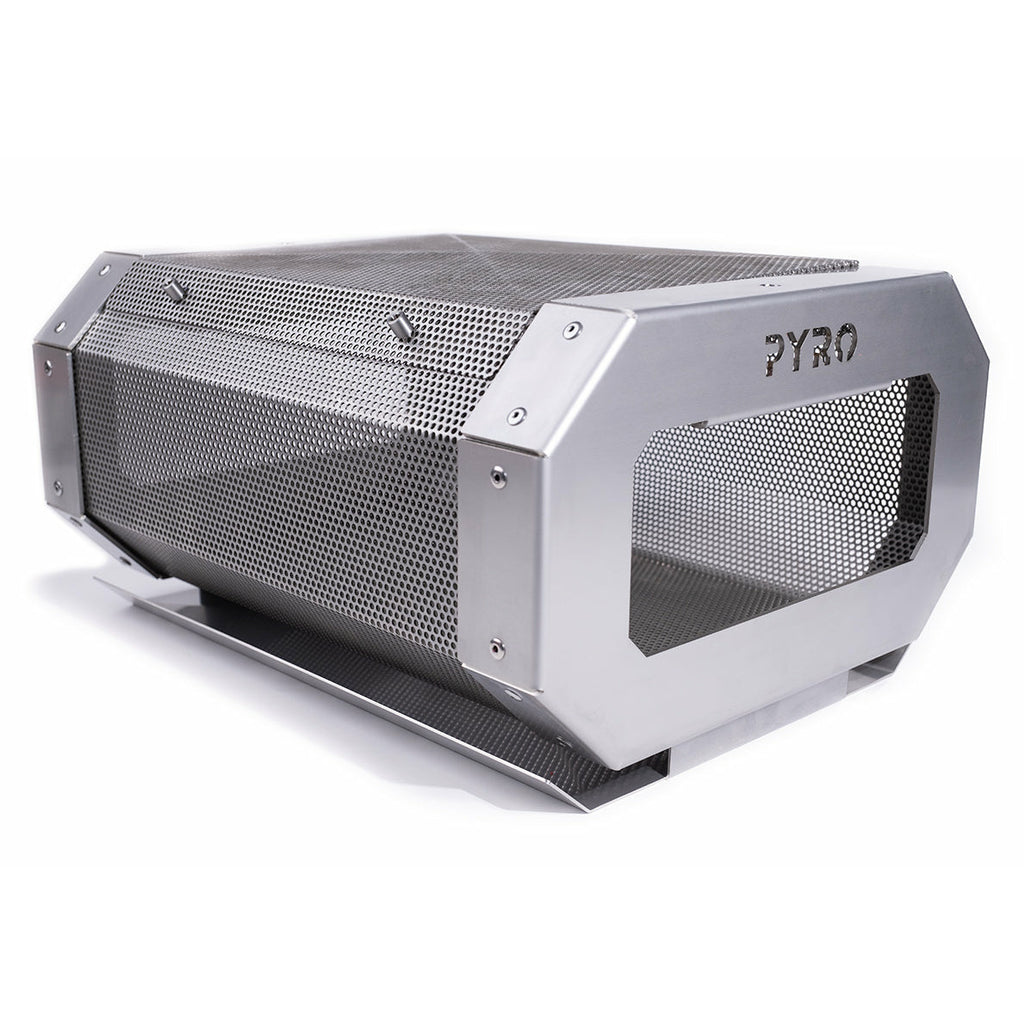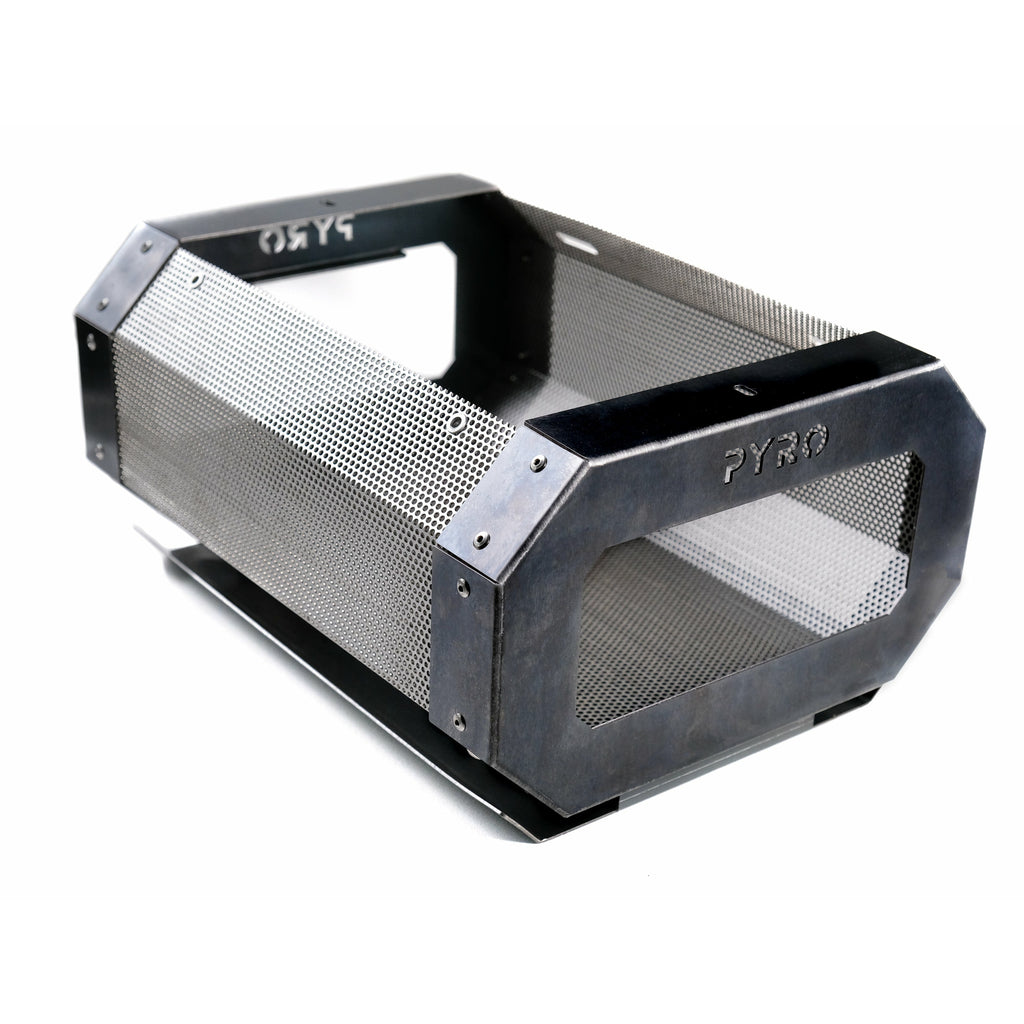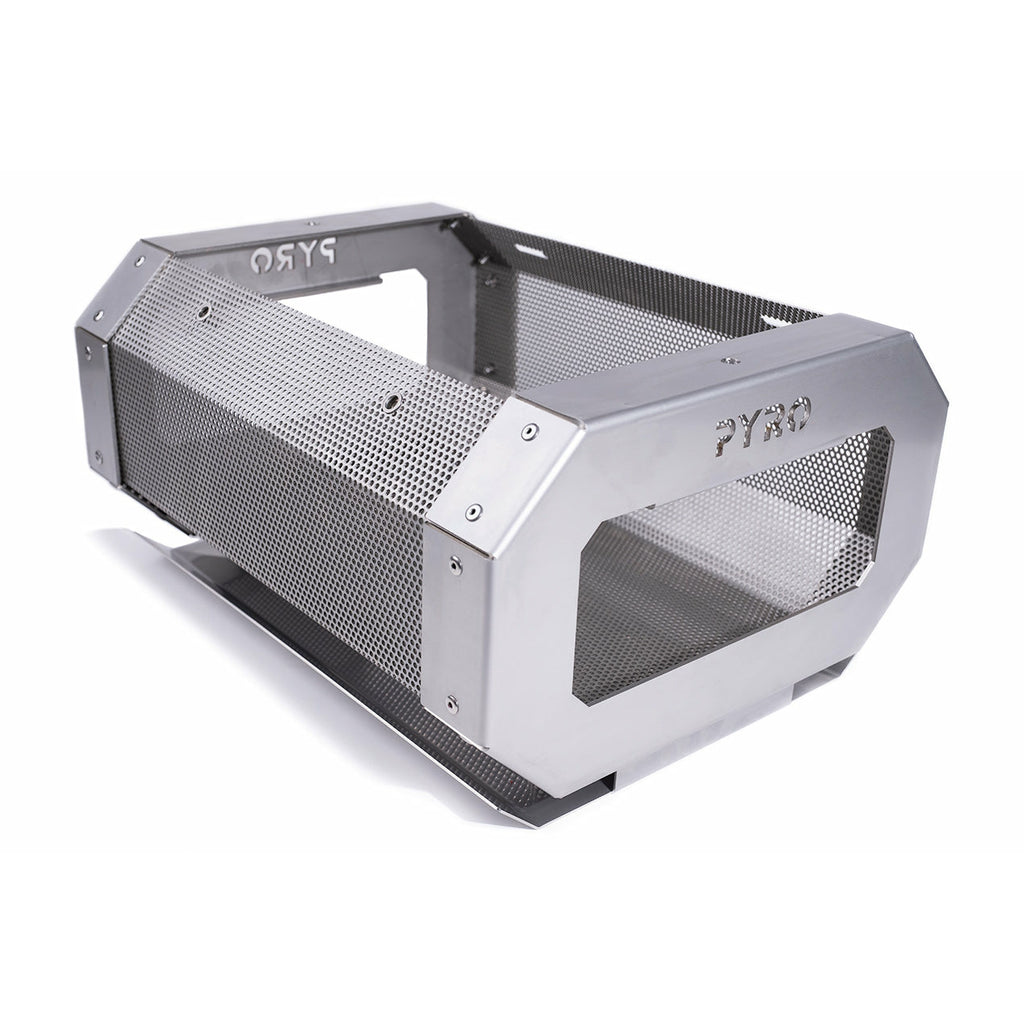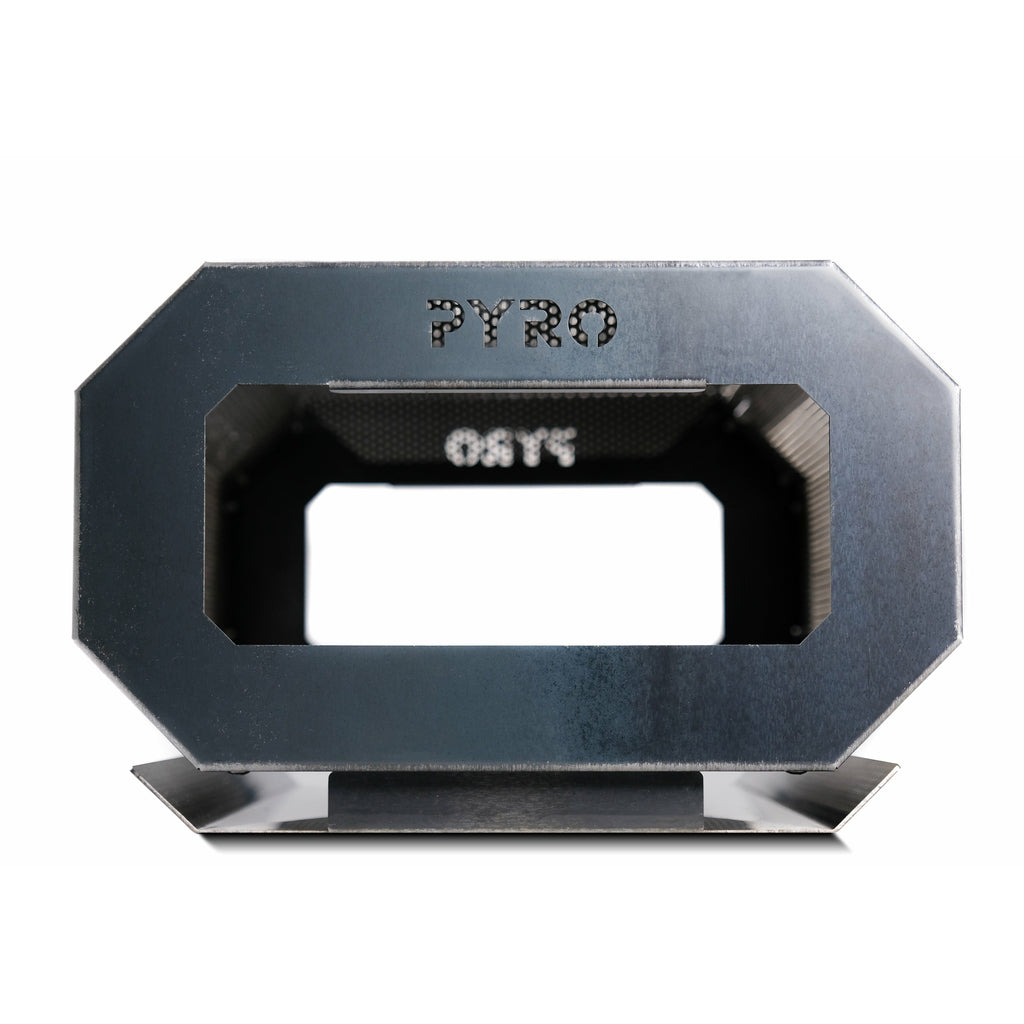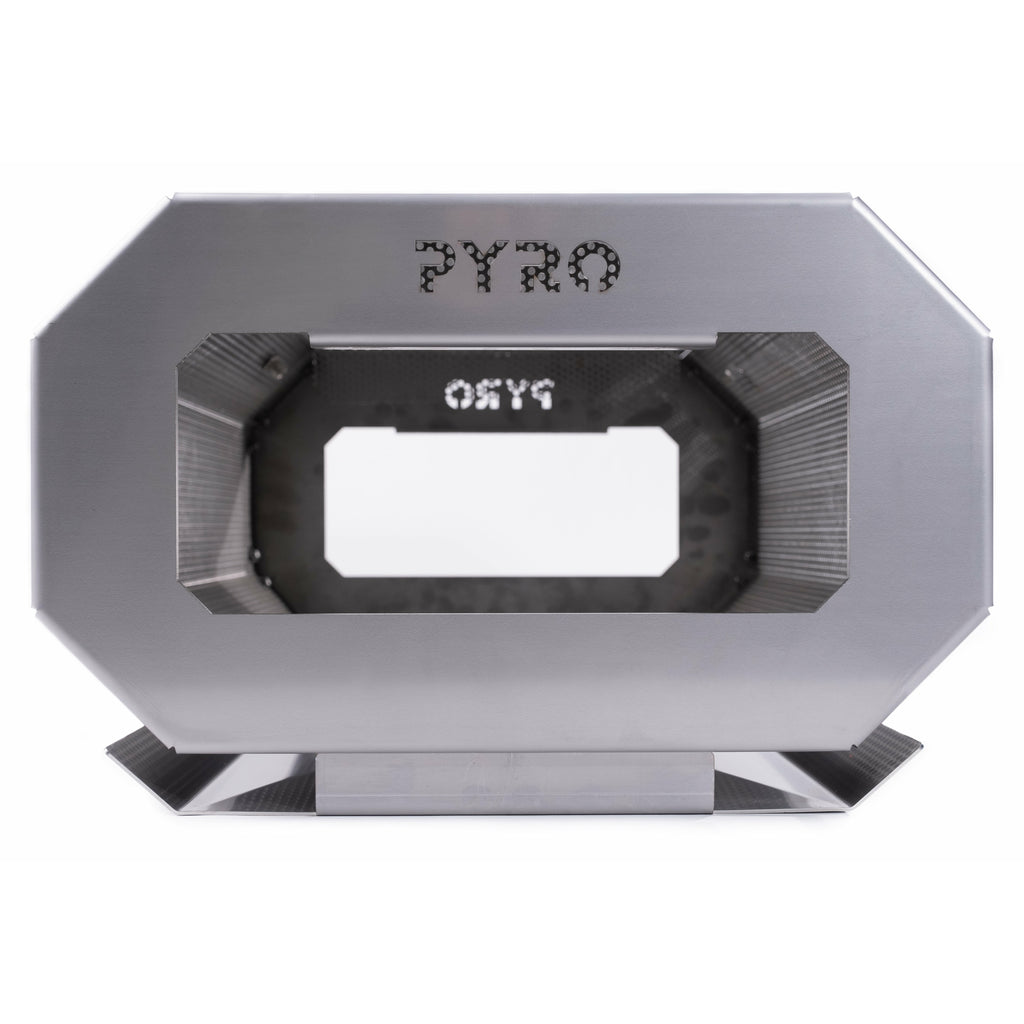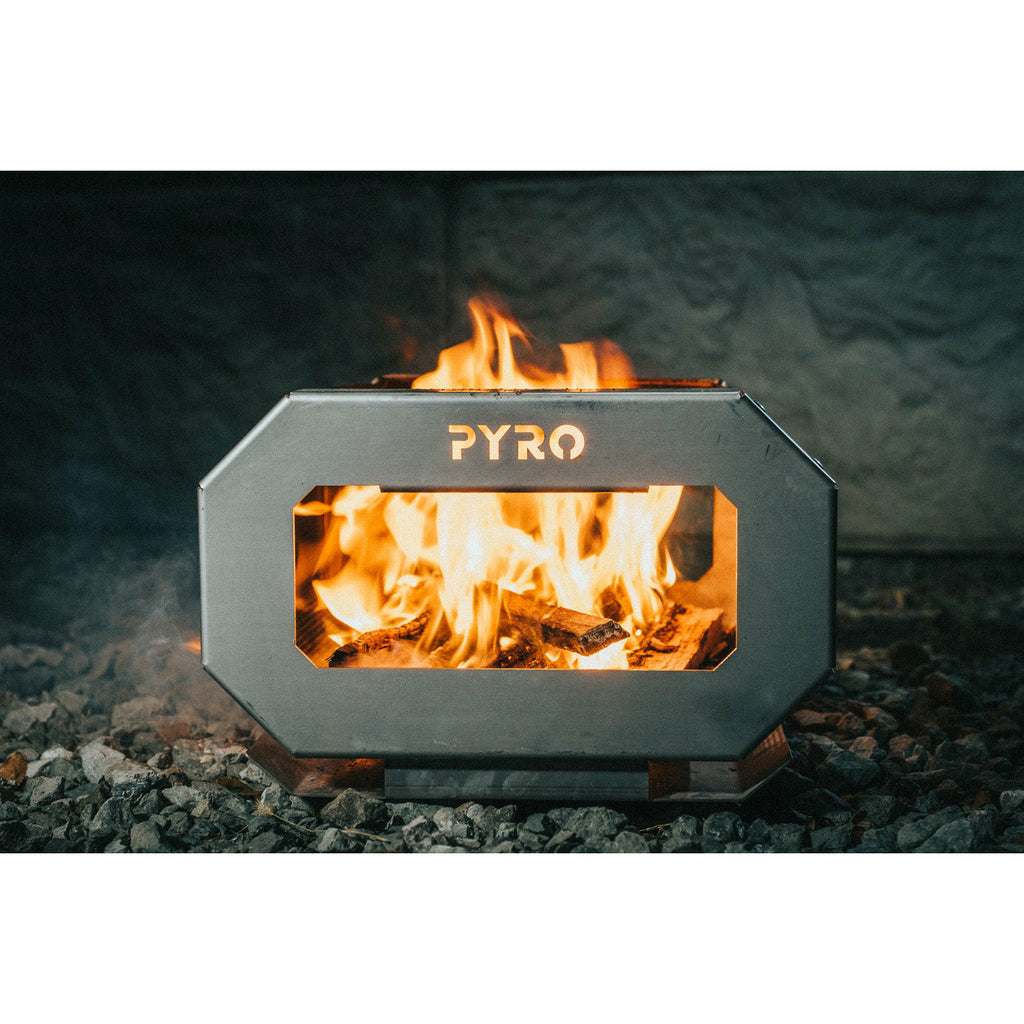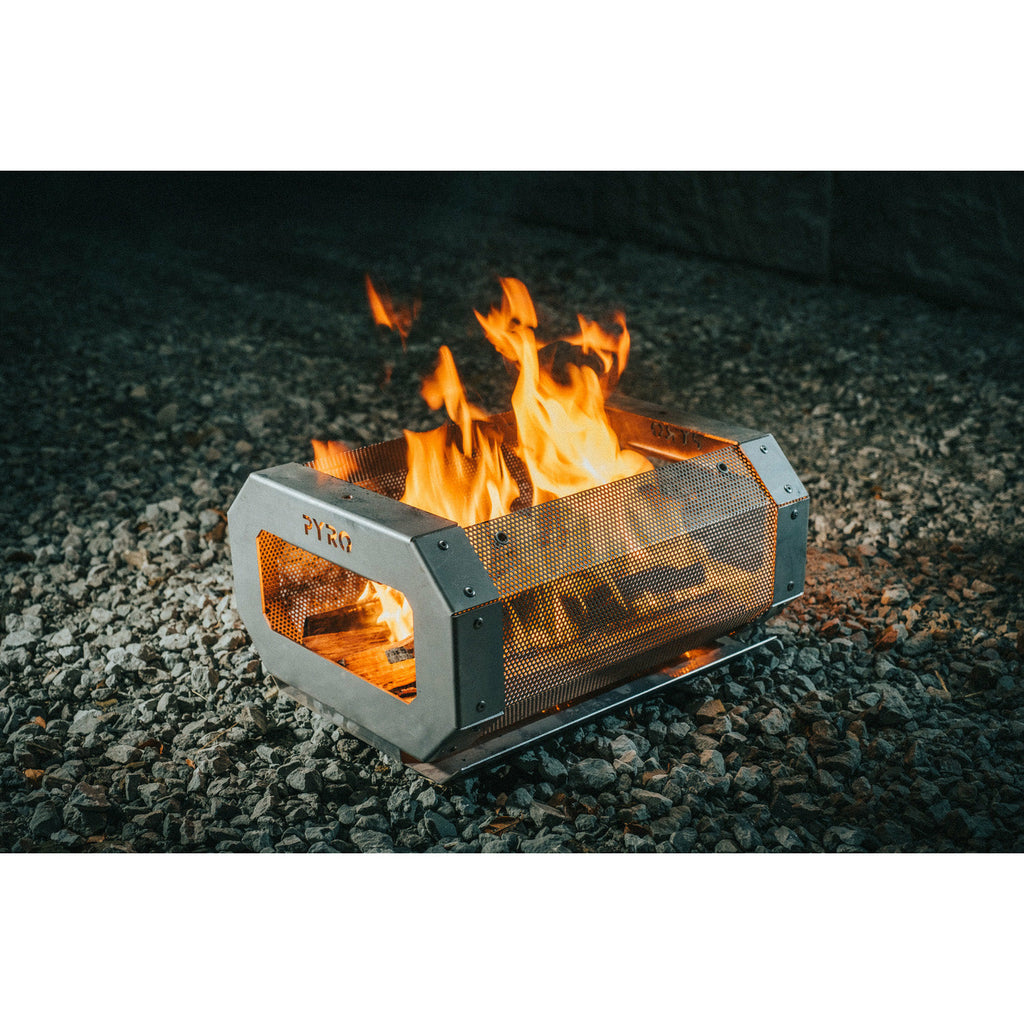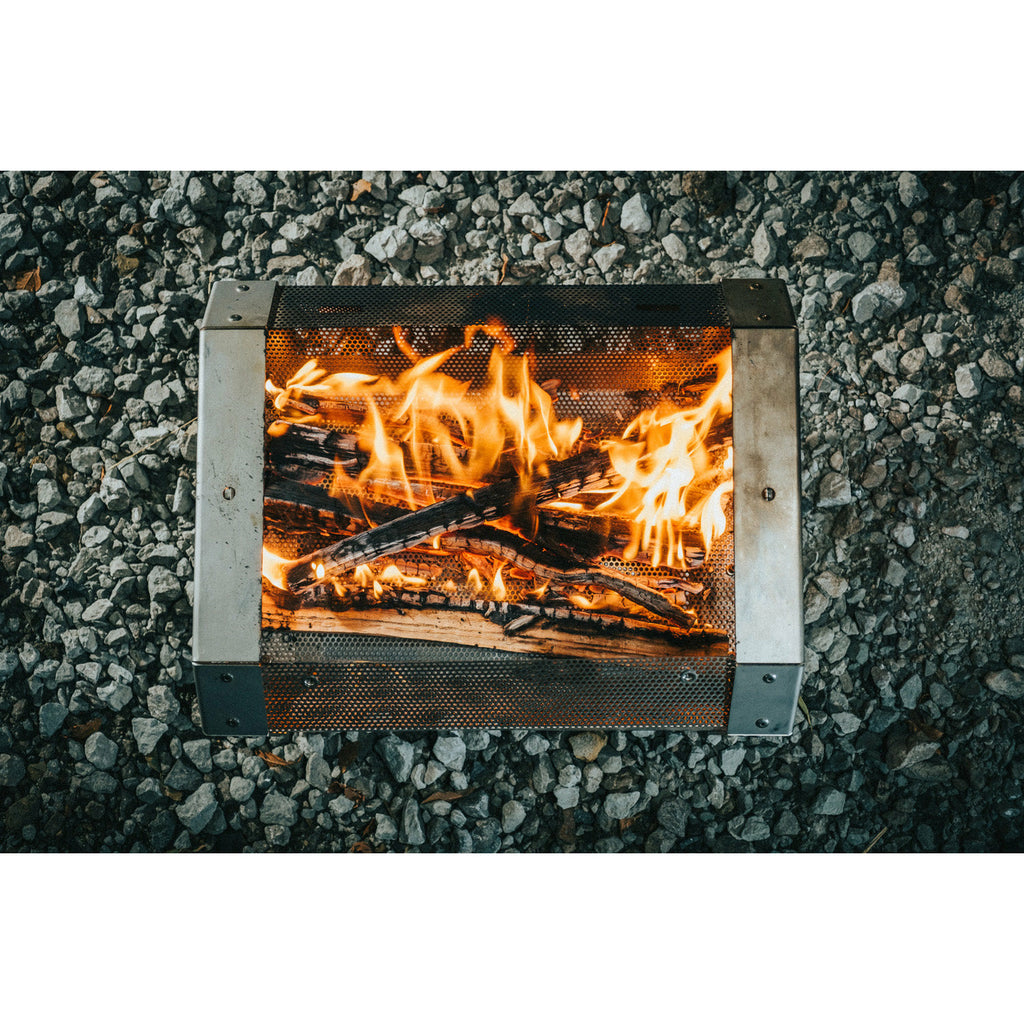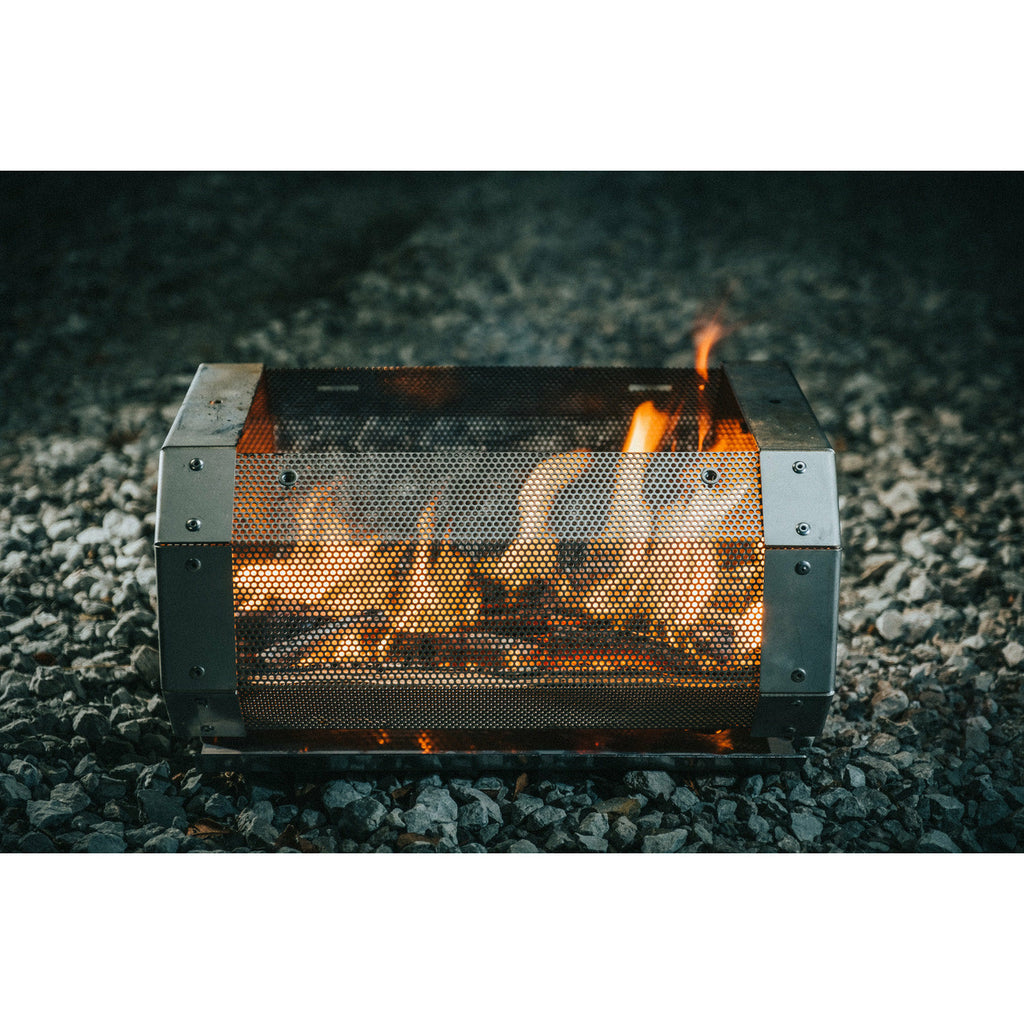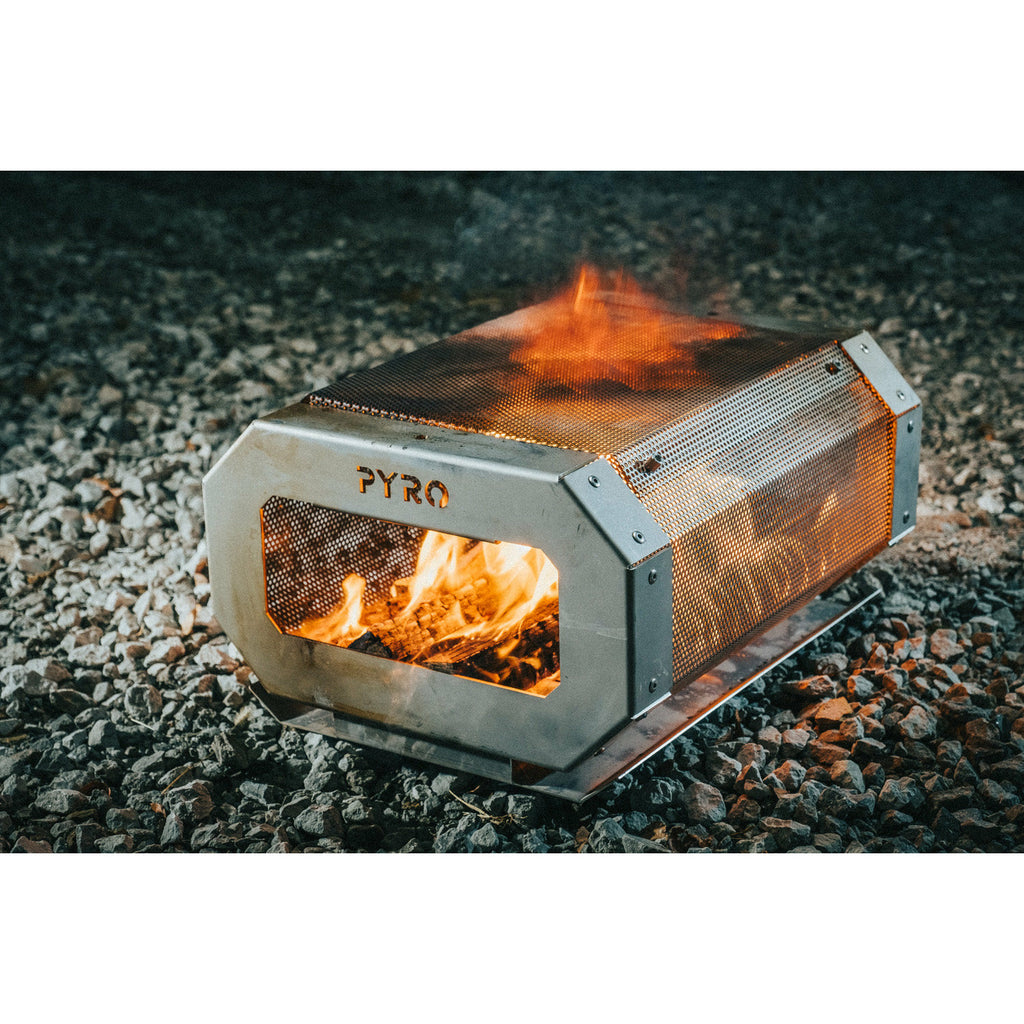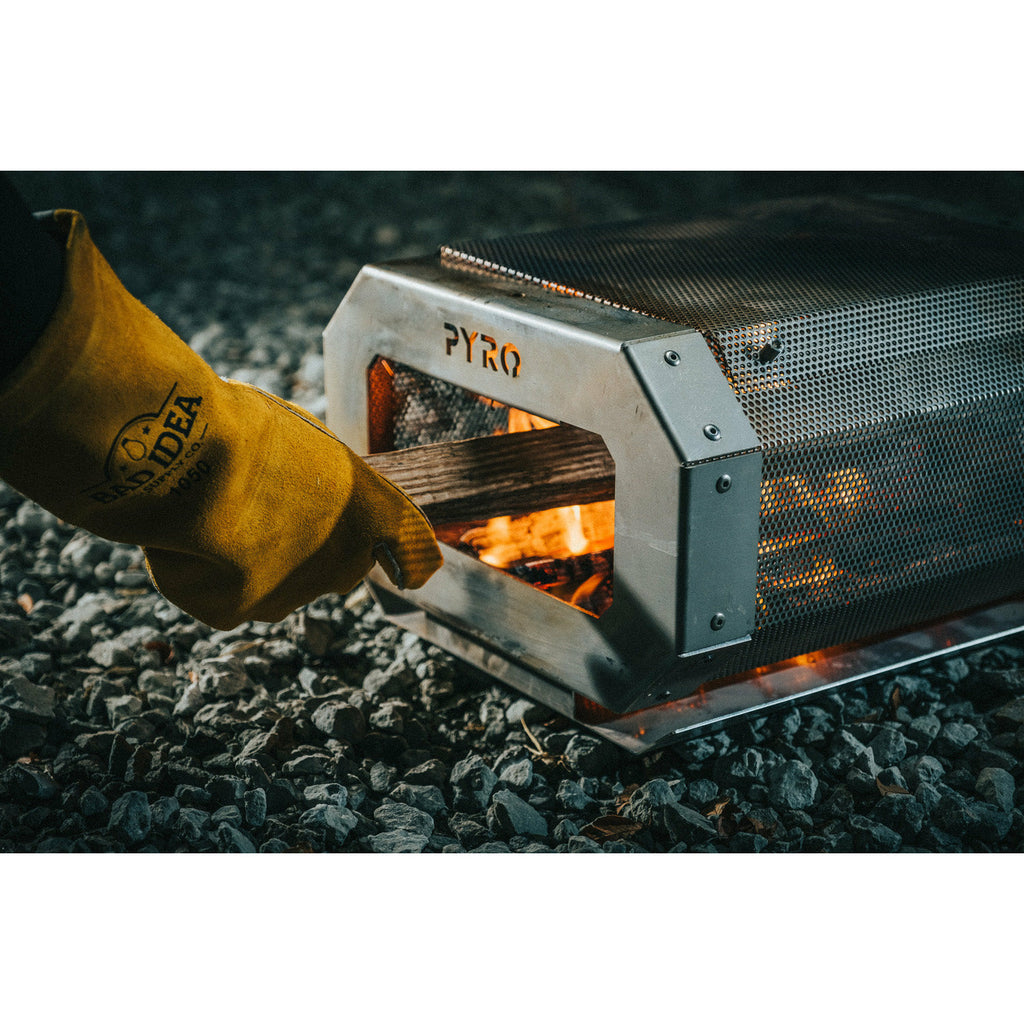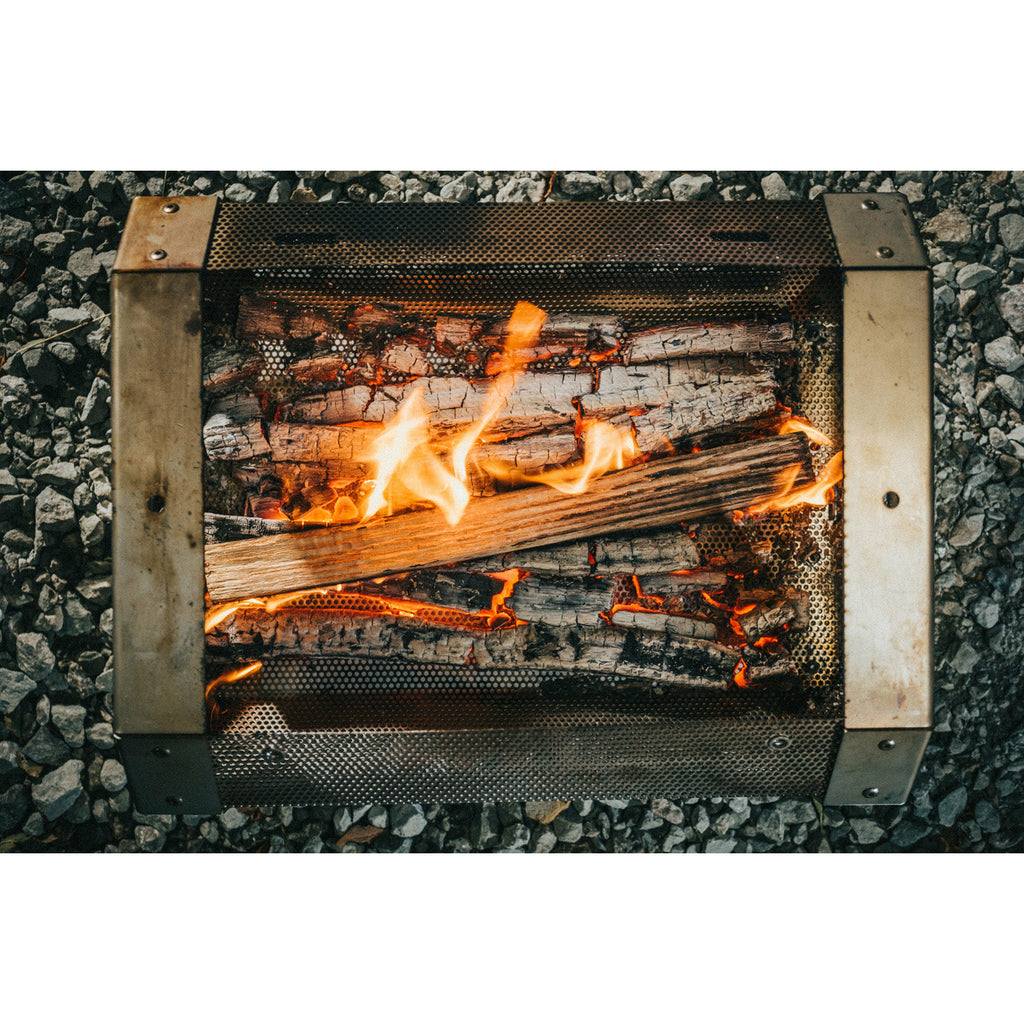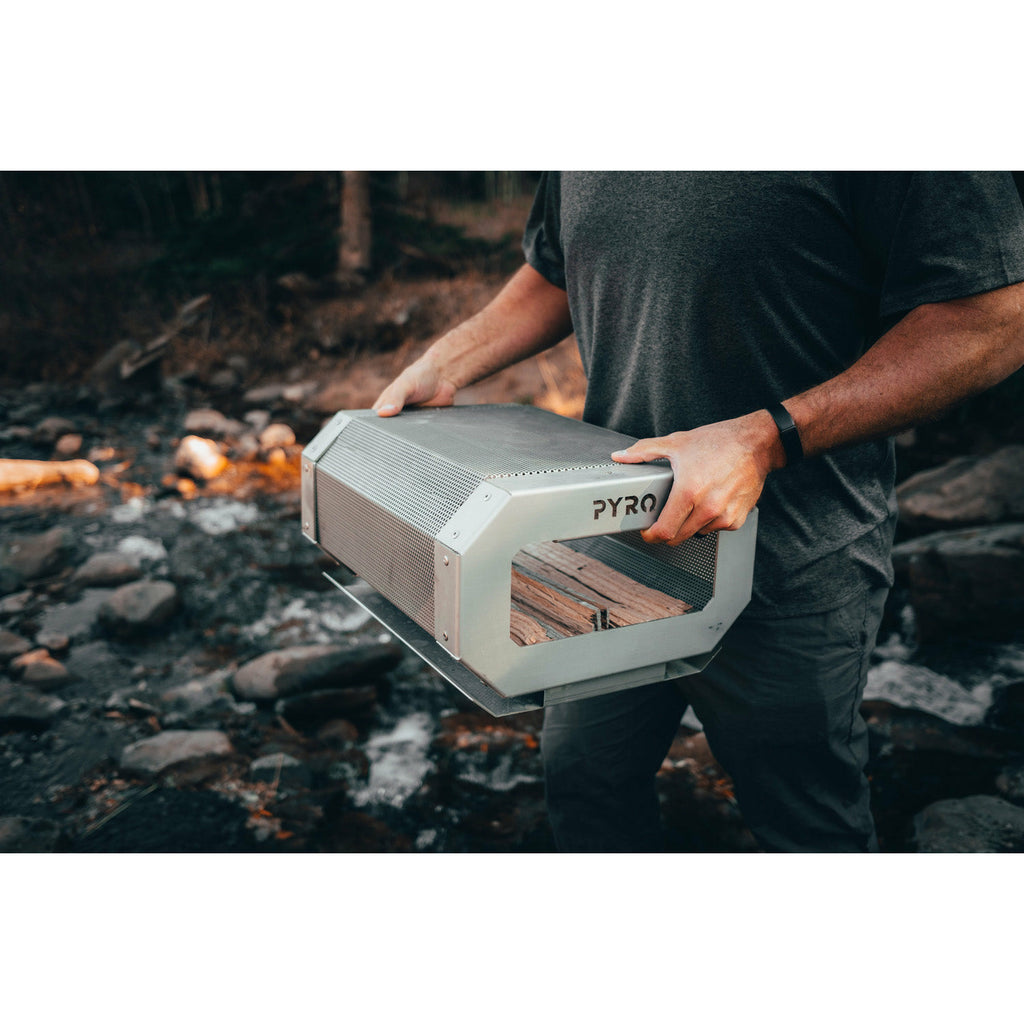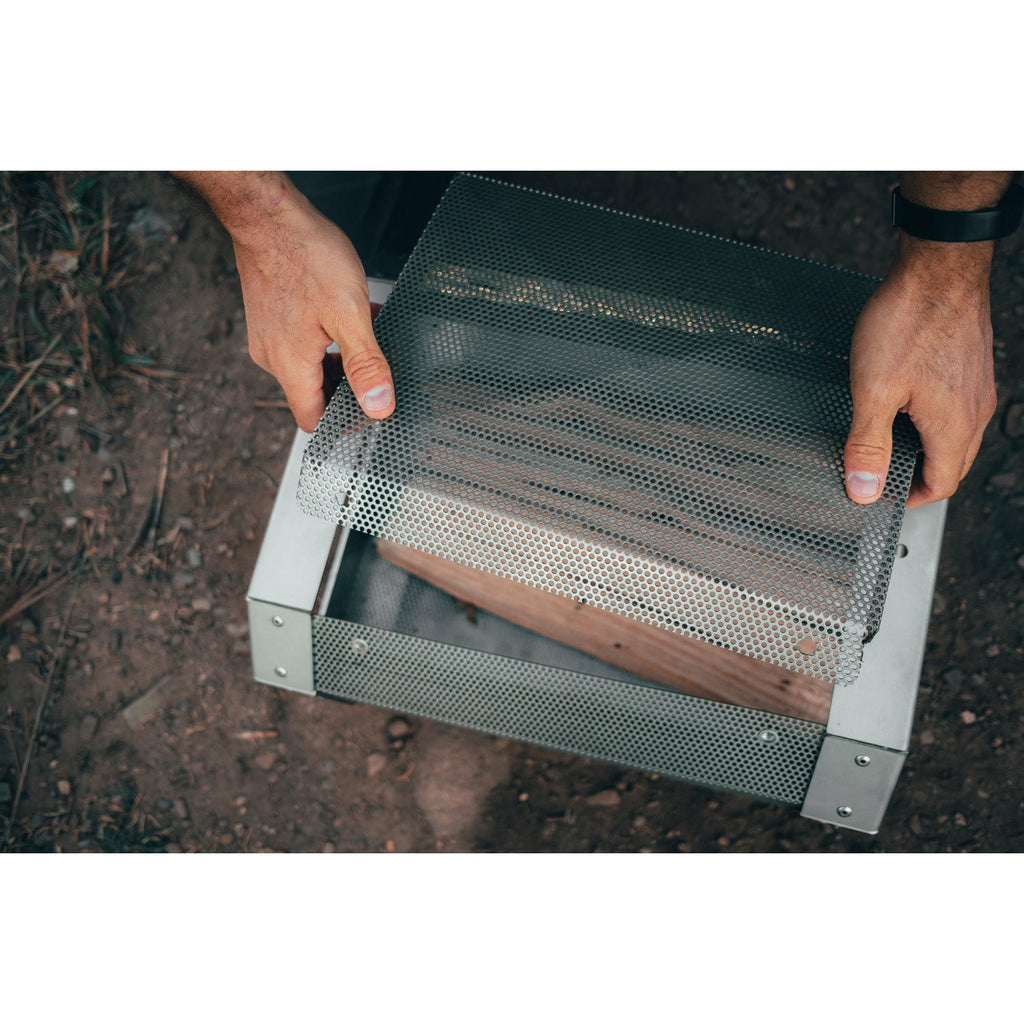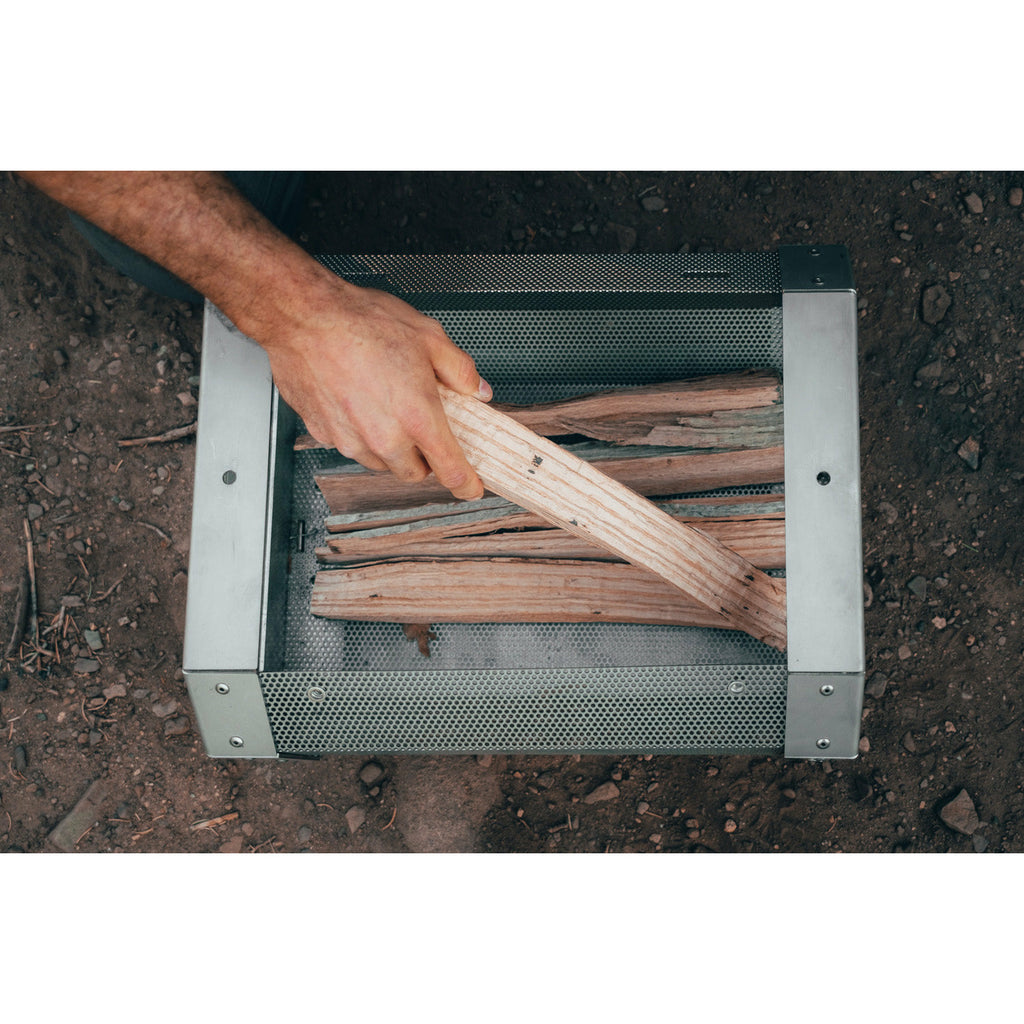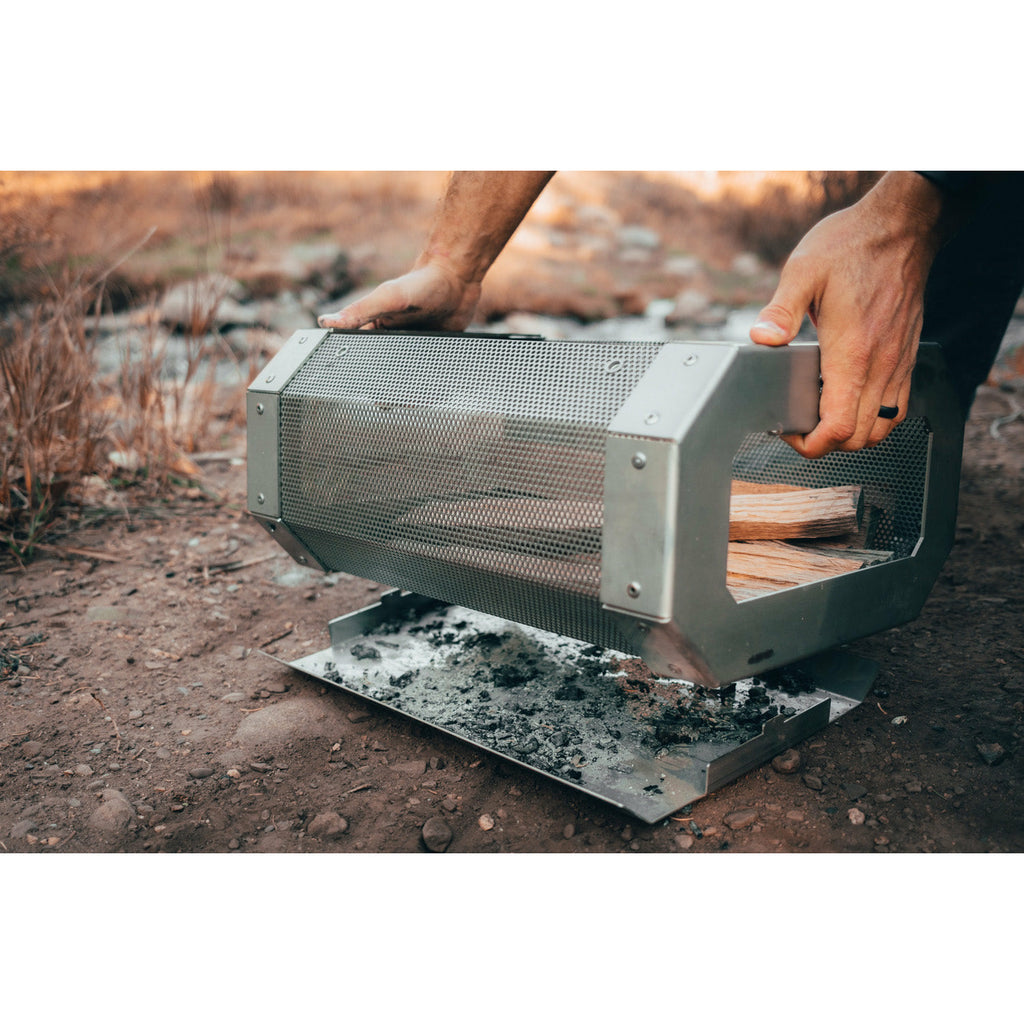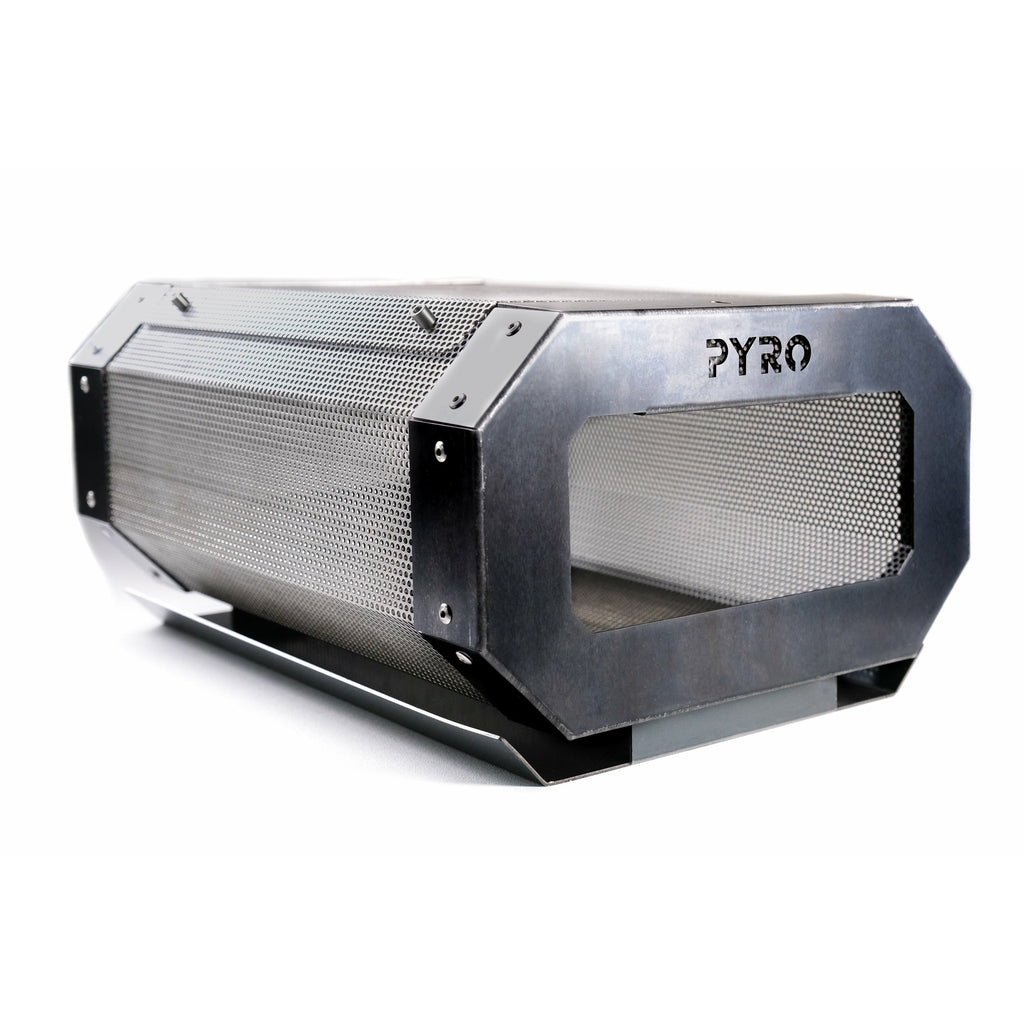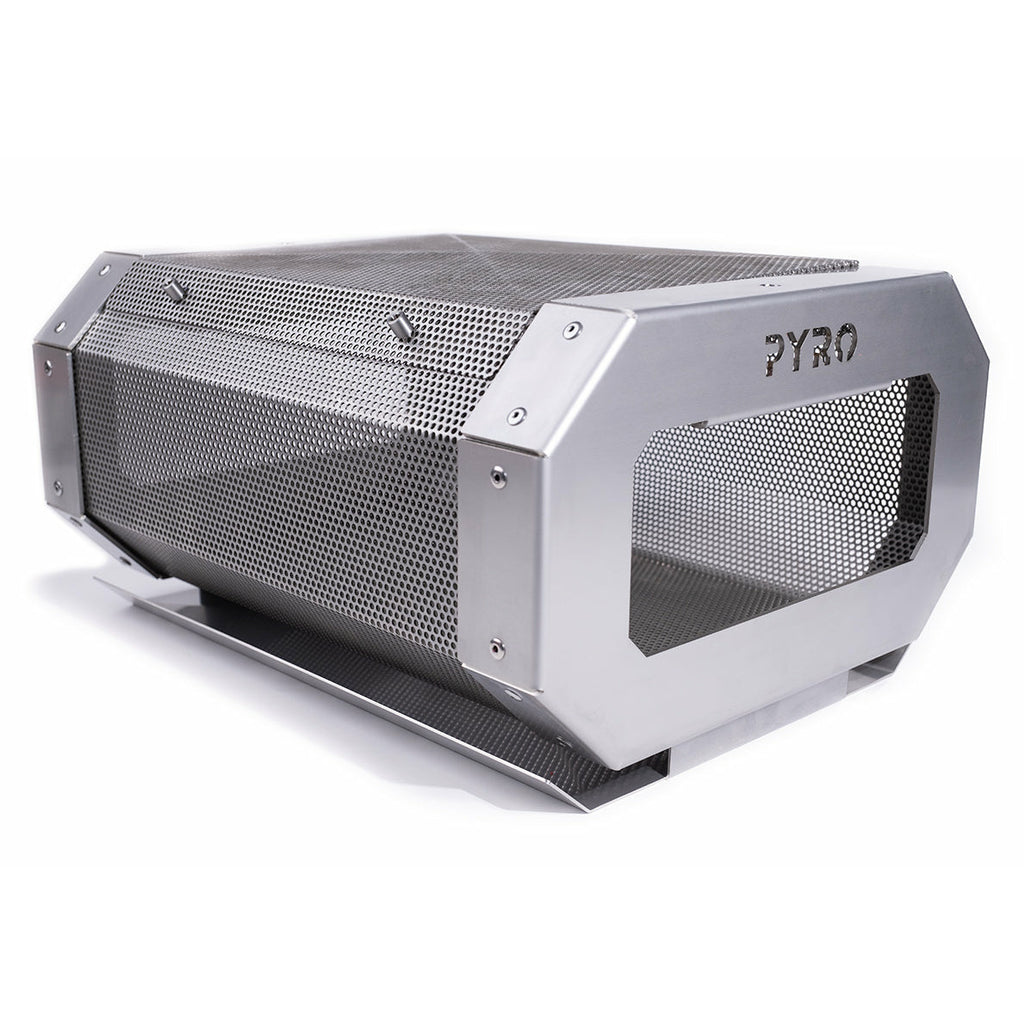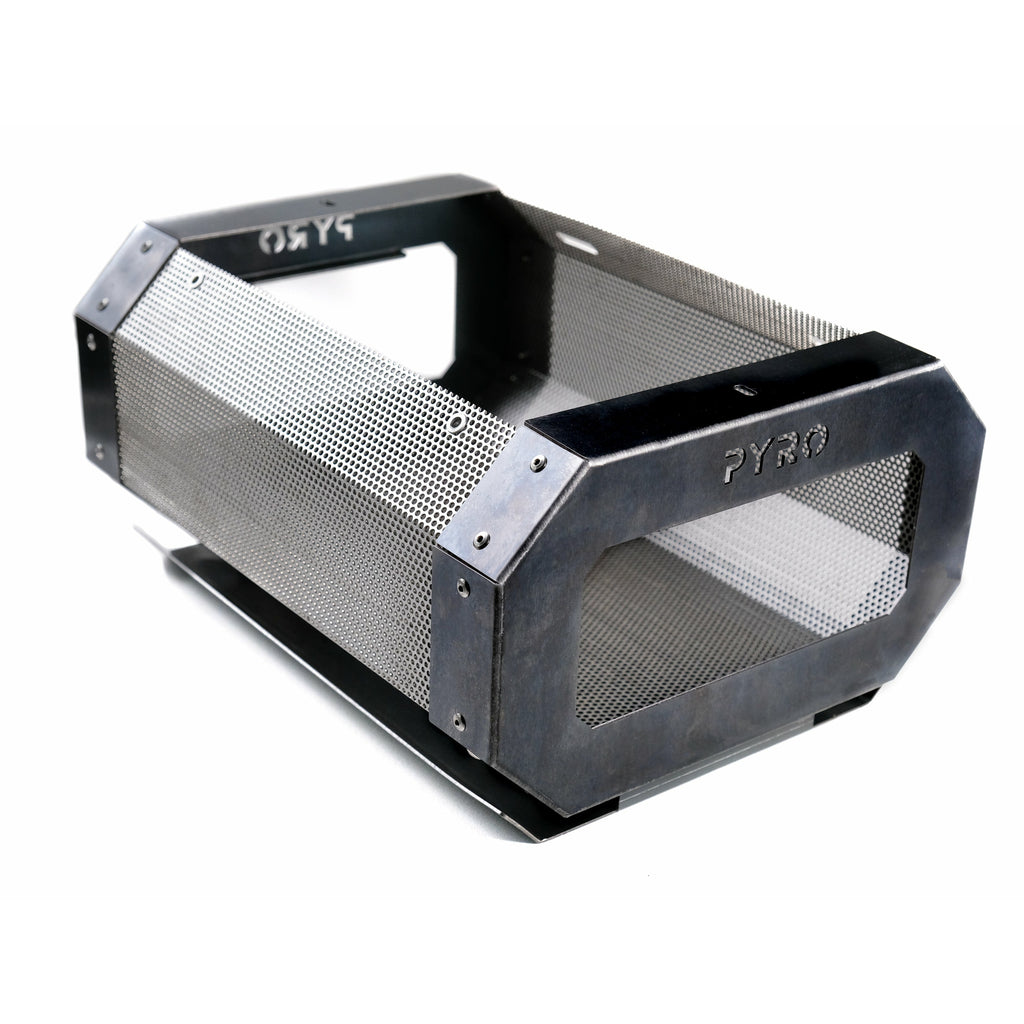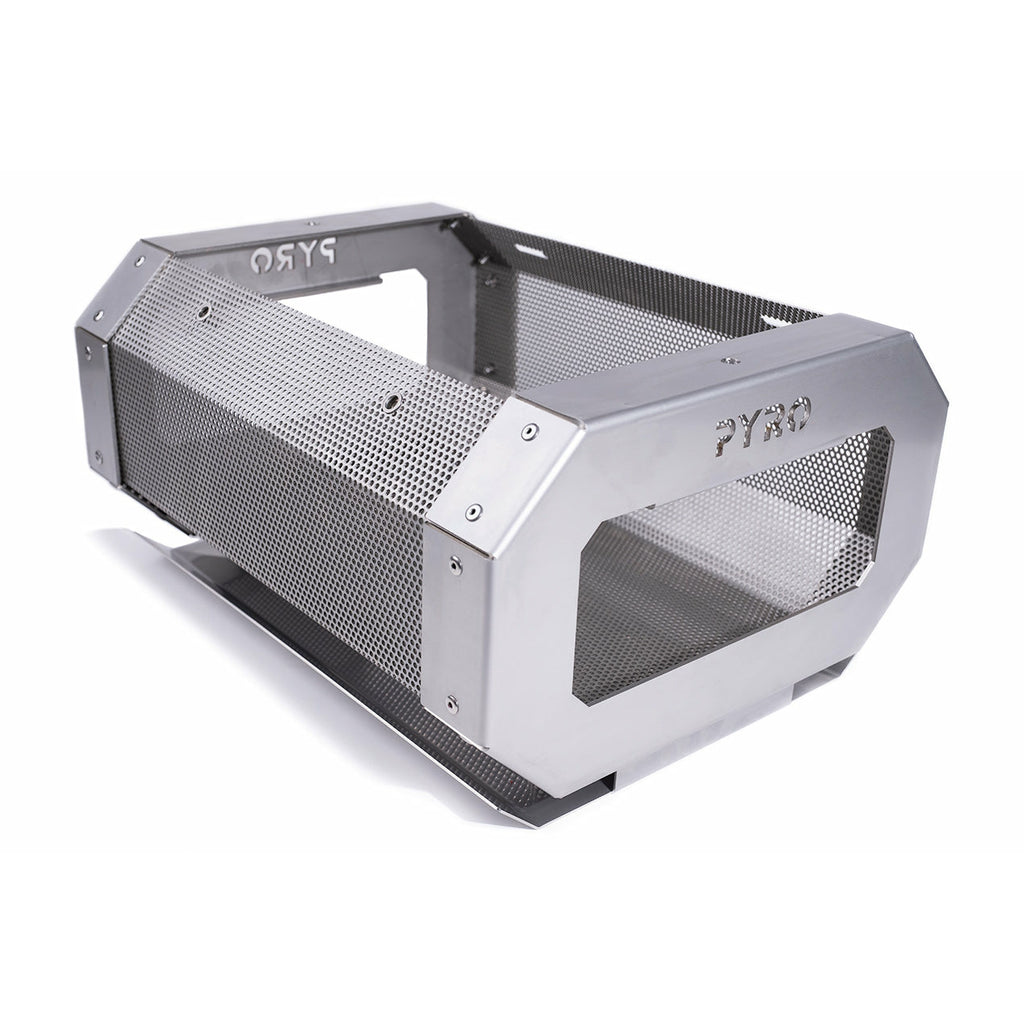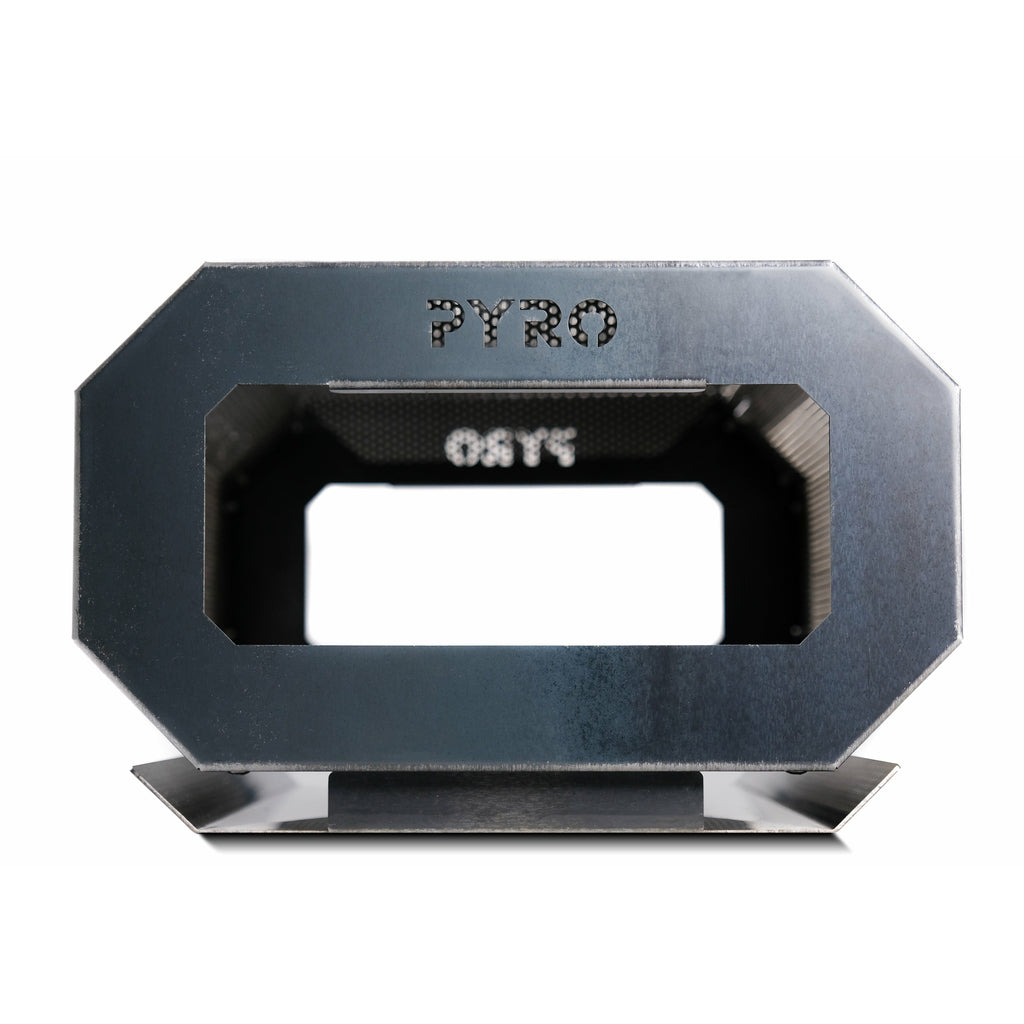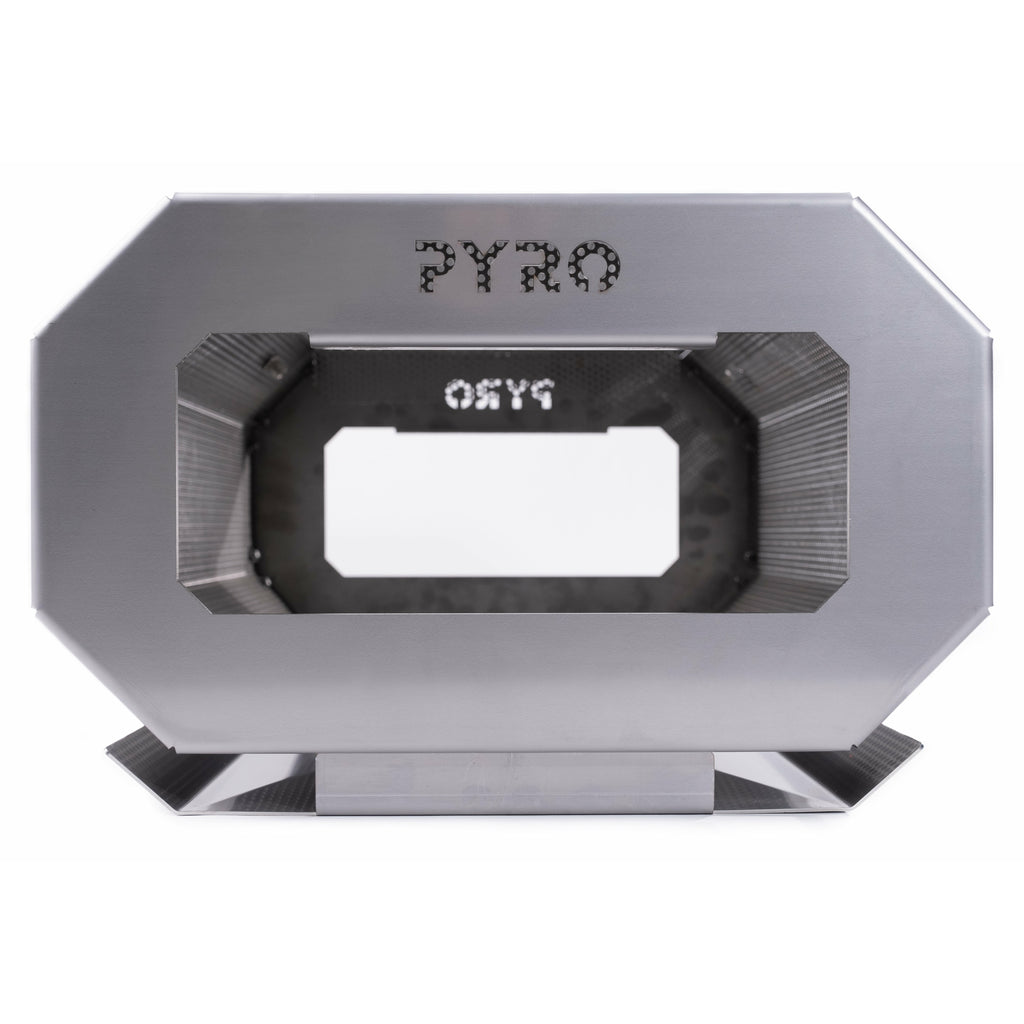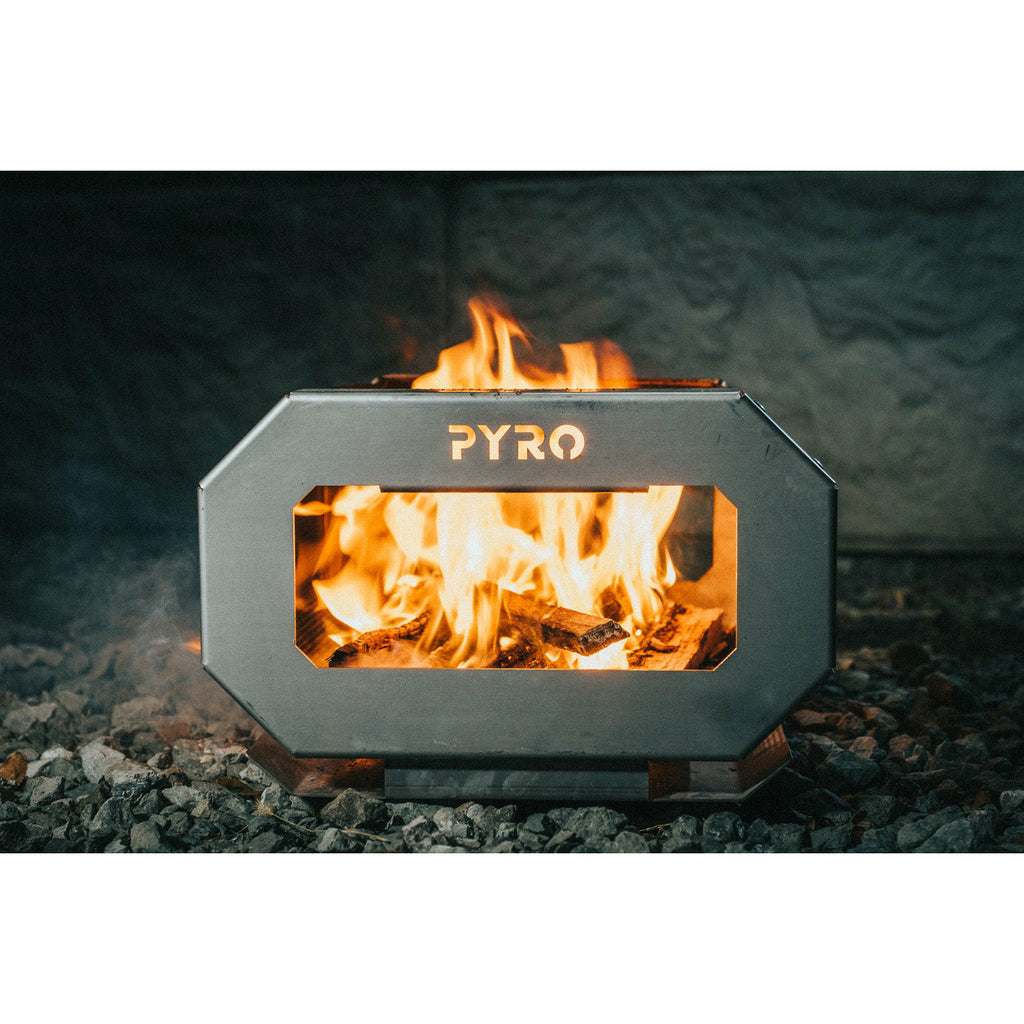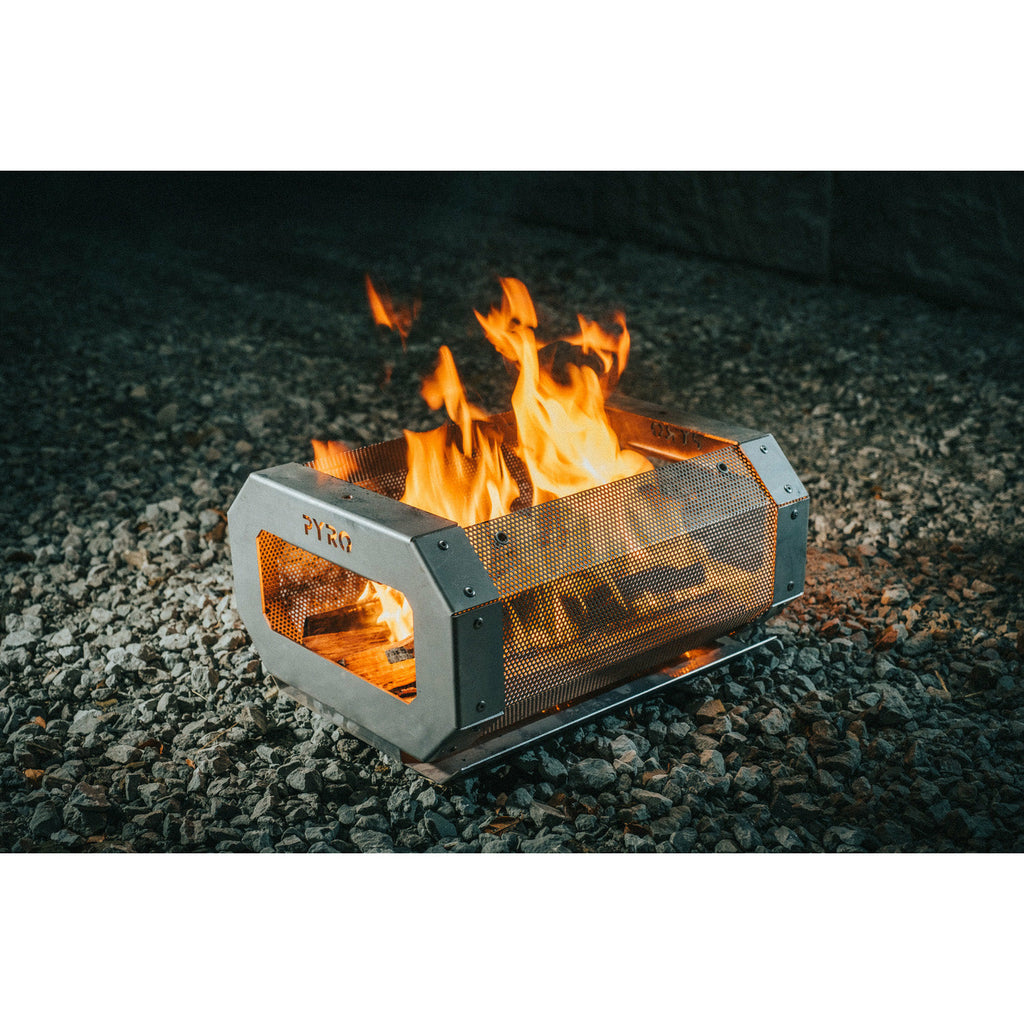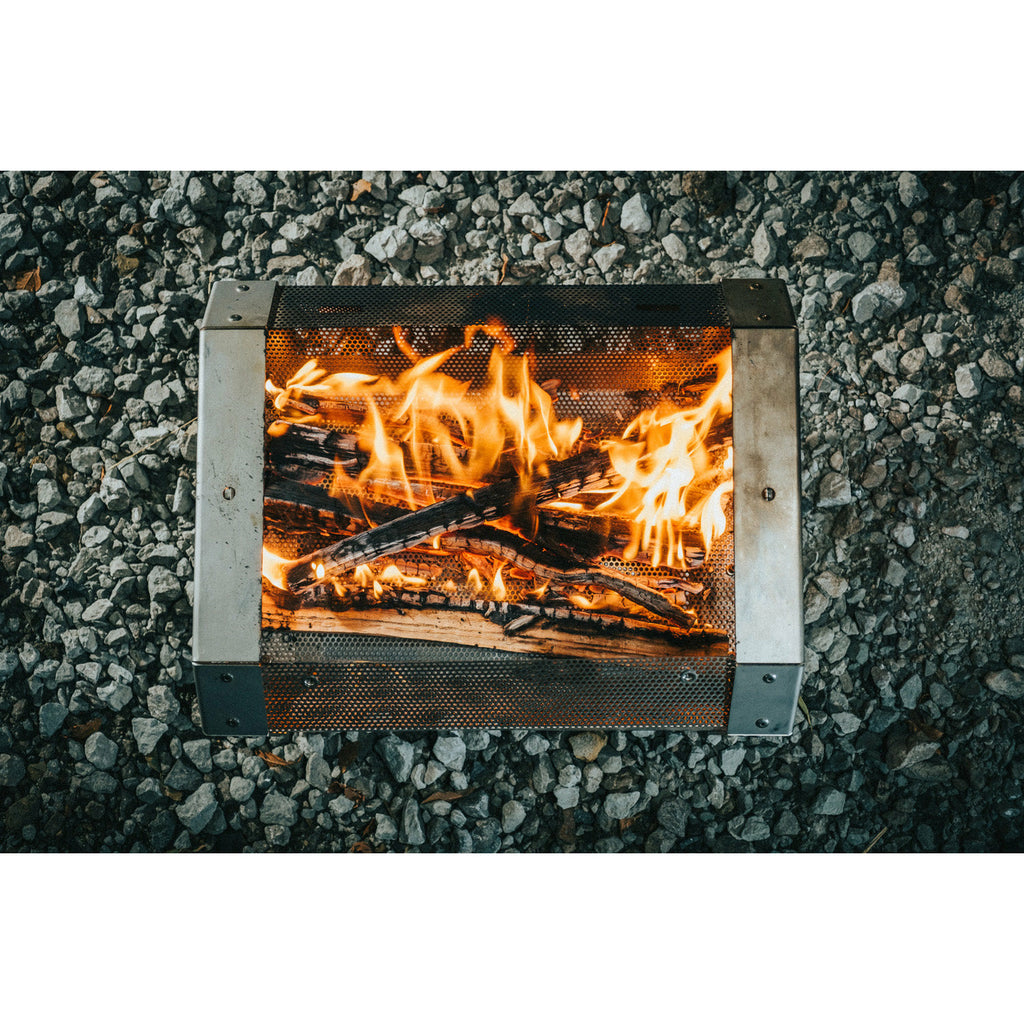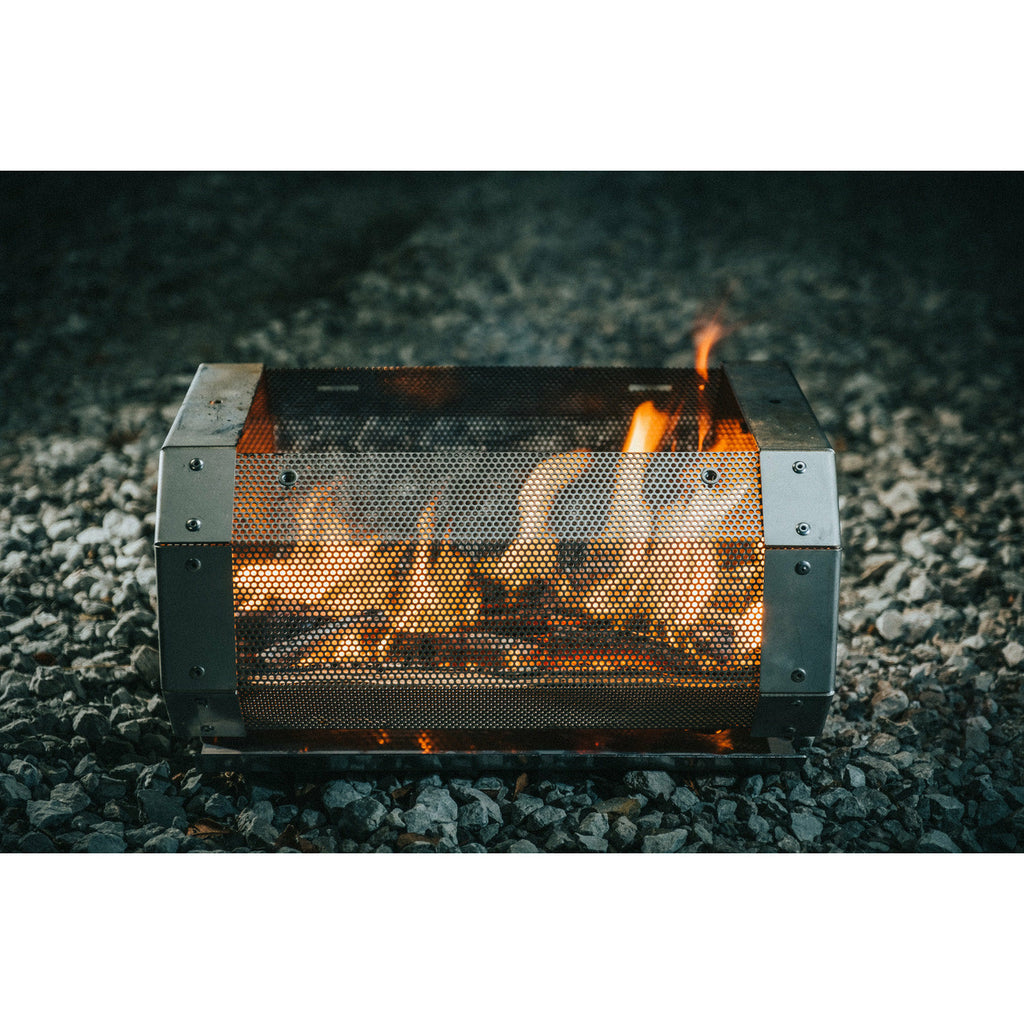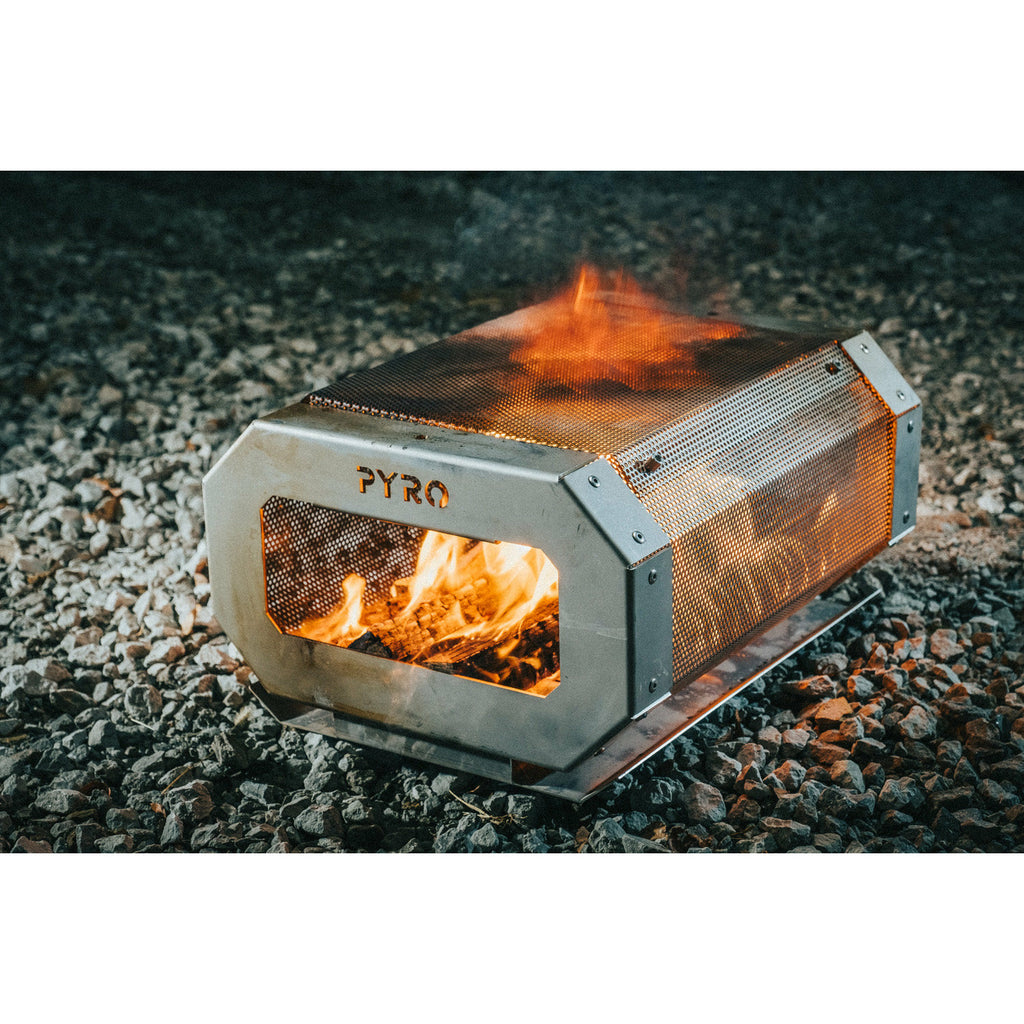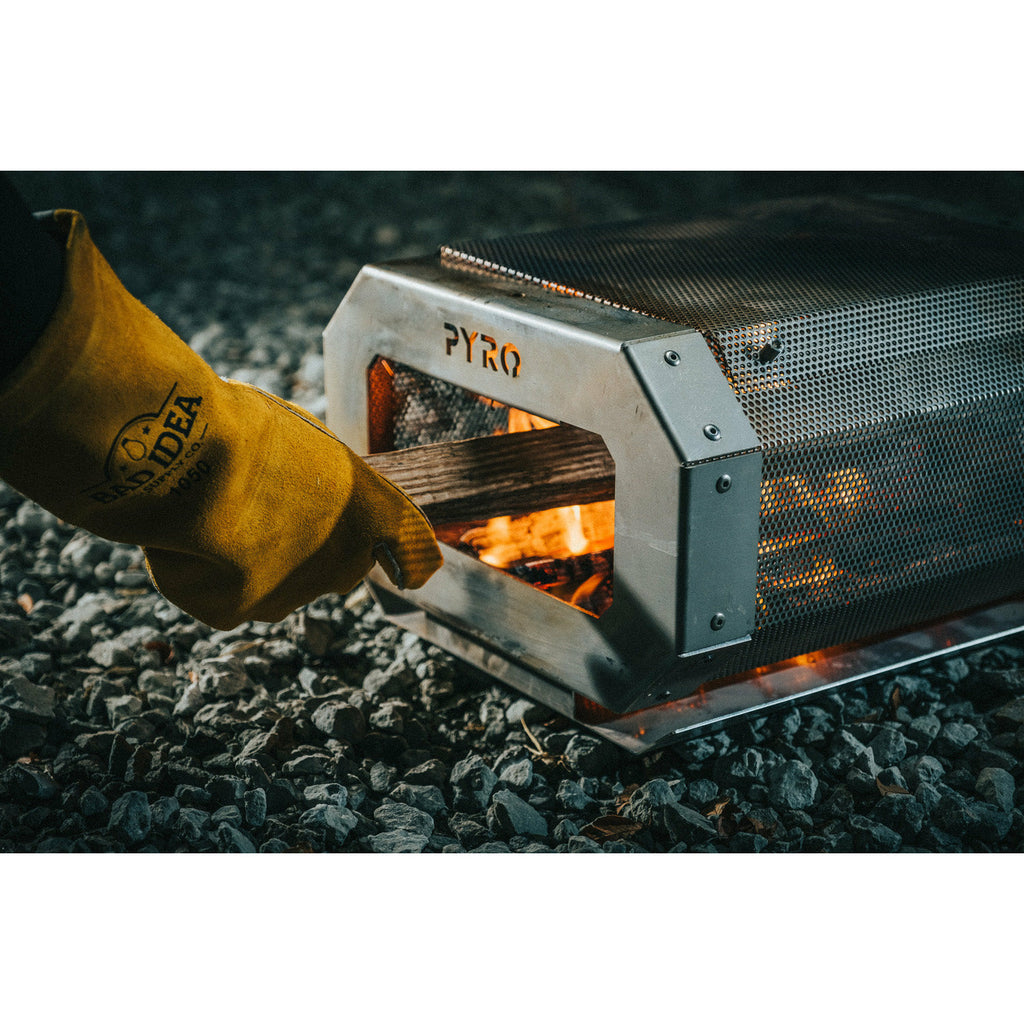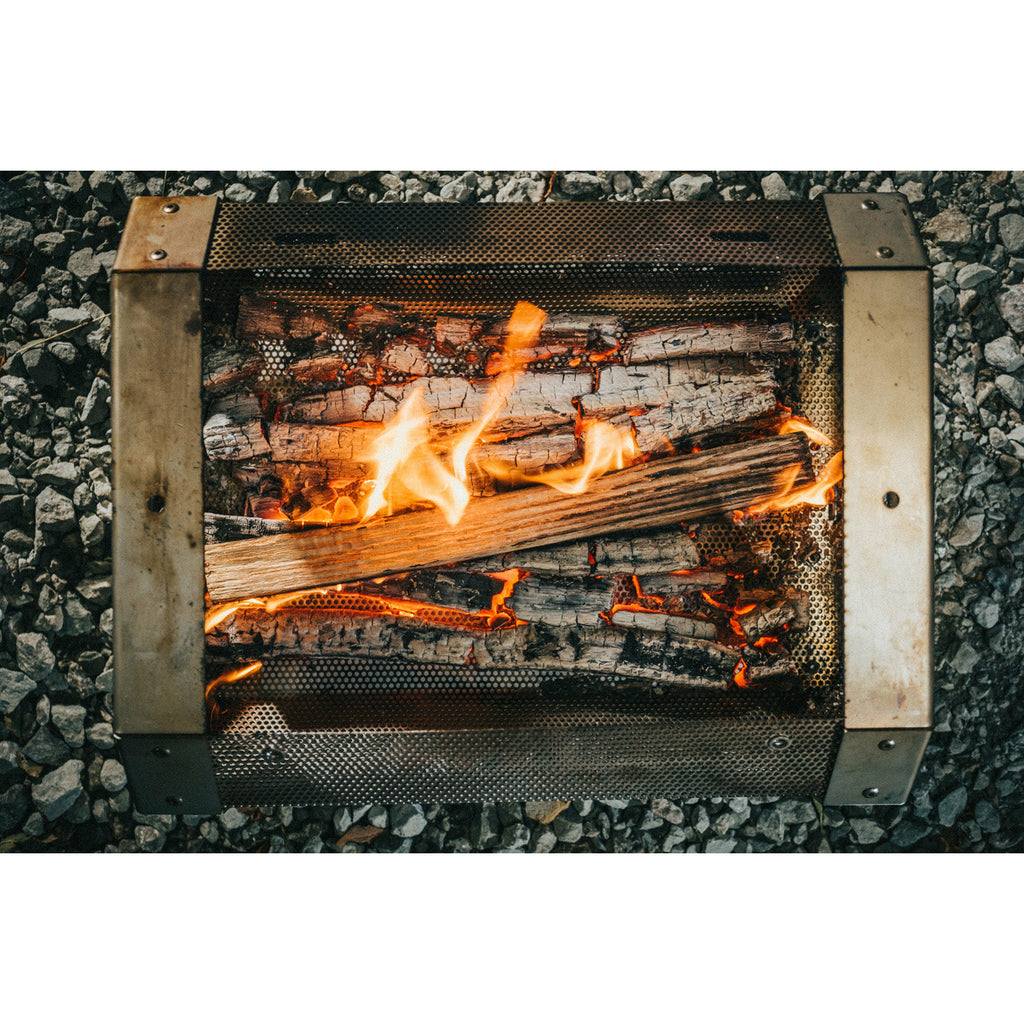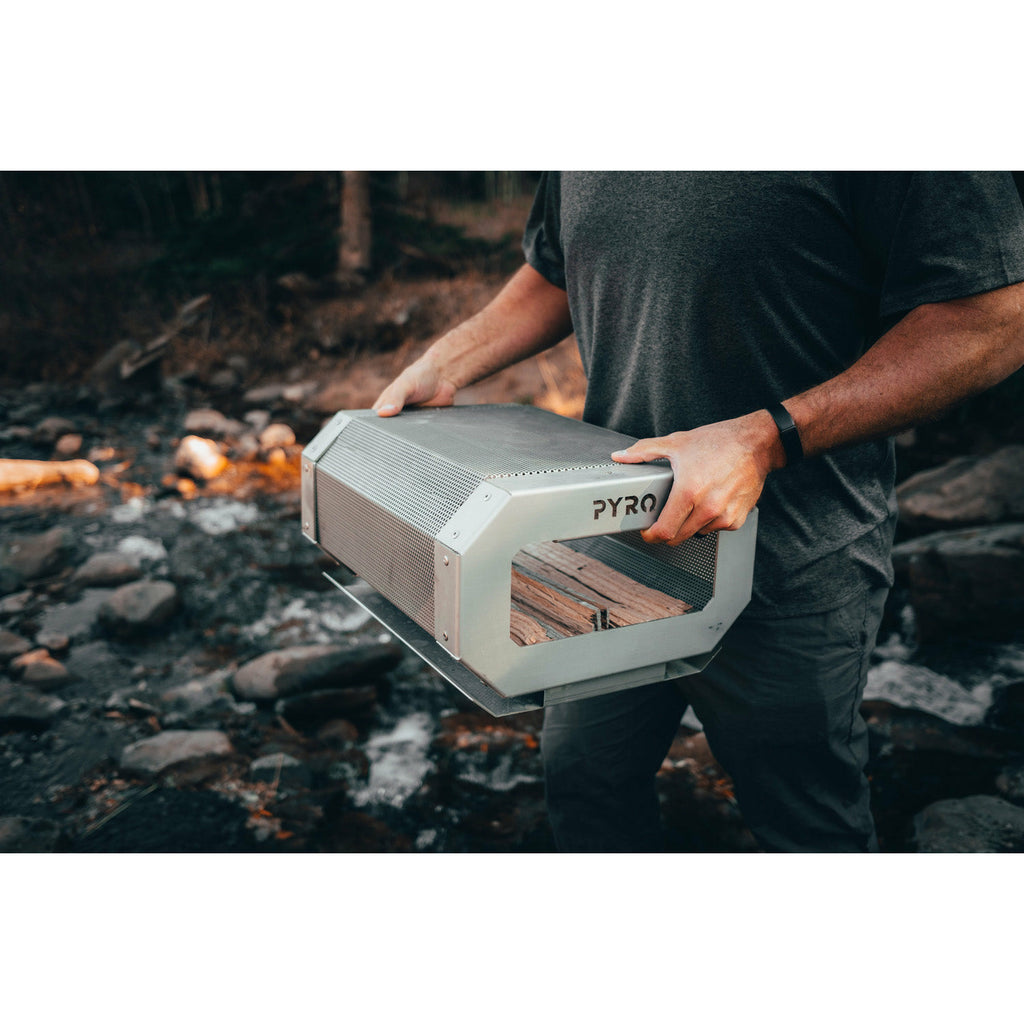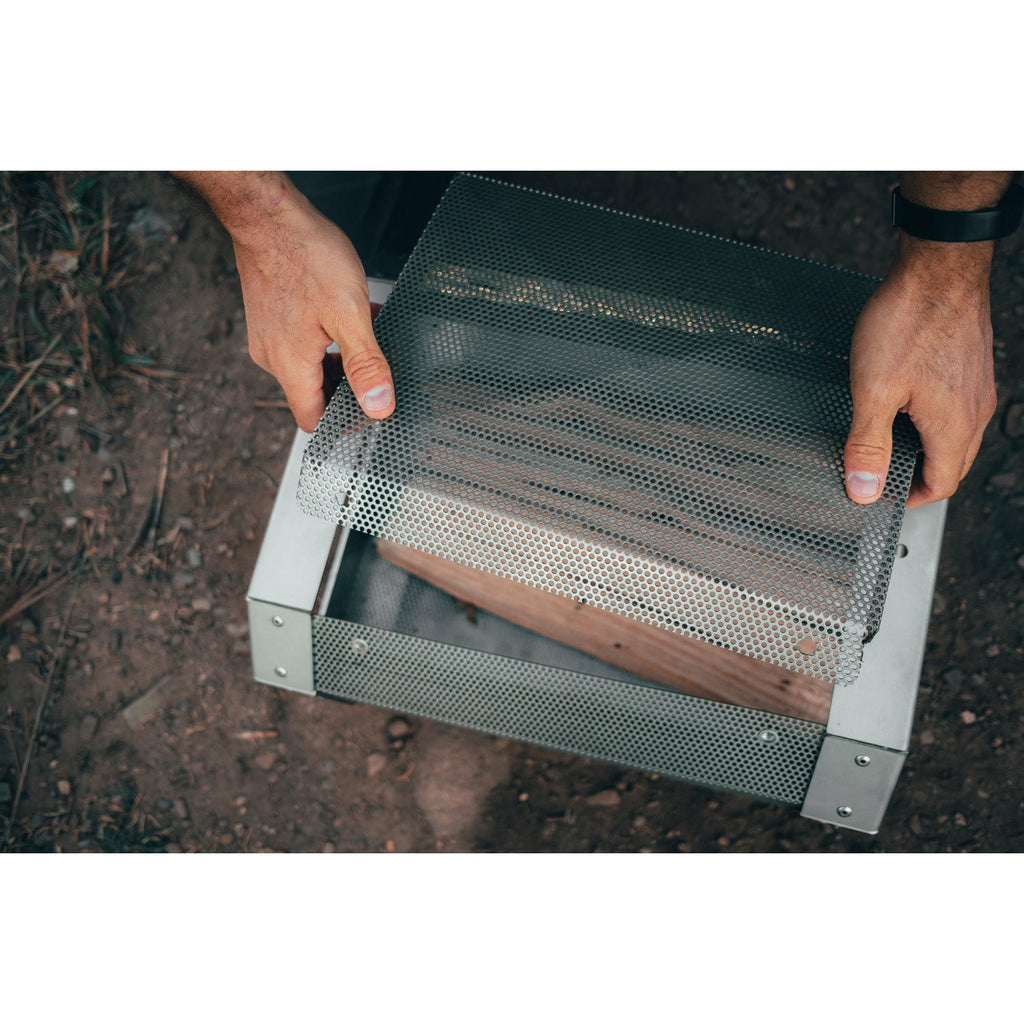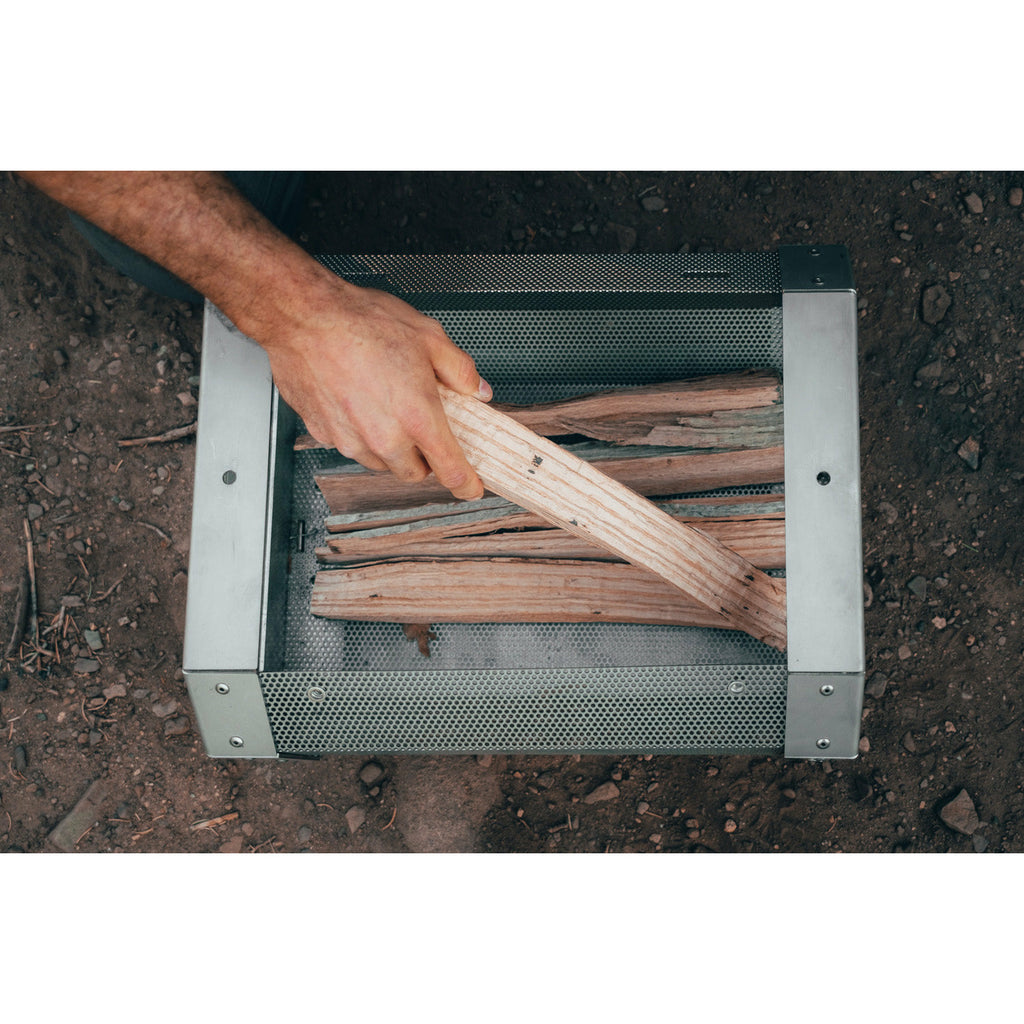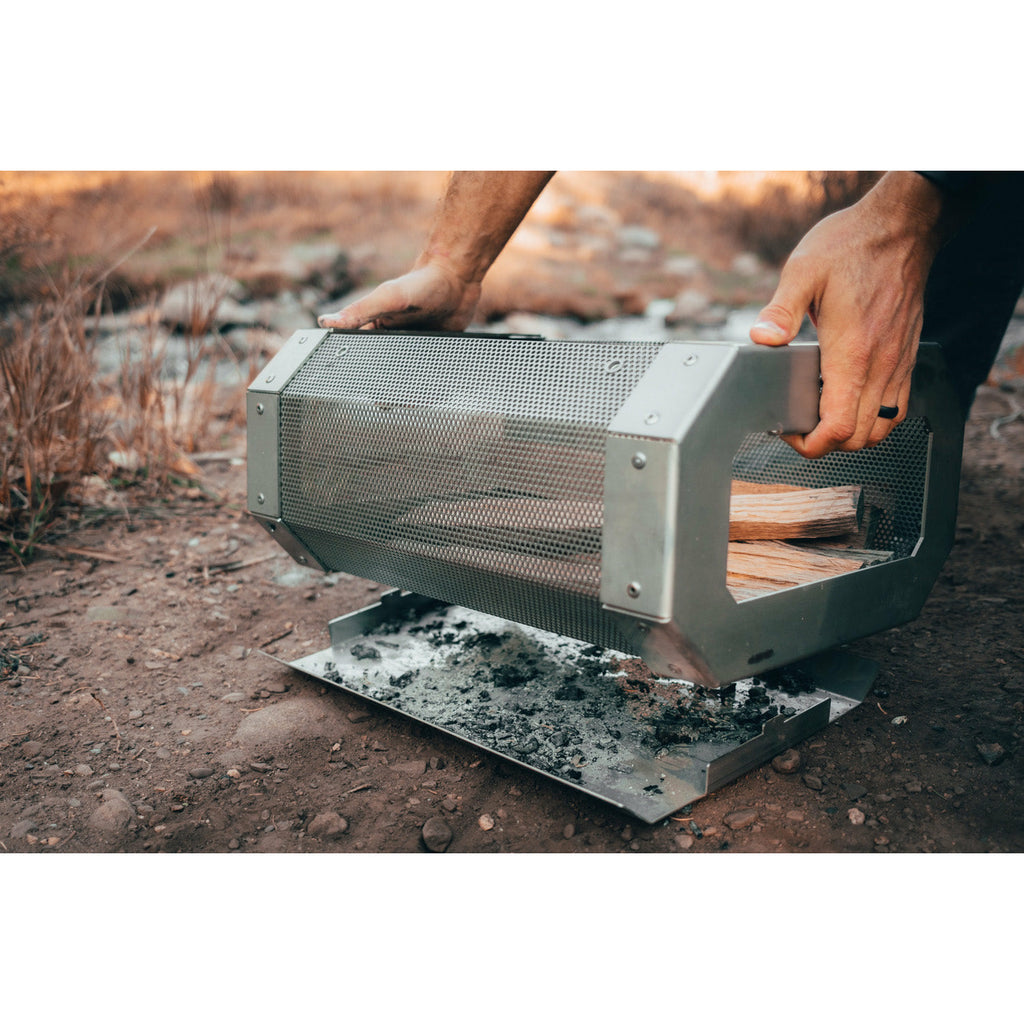 On Sale
Pyro Camp Fire - Portable Fire Pit Kit
The Pyro Camp Fire + Grill is a portable steel fire pit for outdoor enthusiasts who want to safely and cleanly burn wood or charcoal for ambiance, heating, and cooking while camping.
Made in USA using American Materials
Measures 18" long x 14" wide x 9" tall
Weighs 14.5 pounds
Large enough to use standard cut 16" firewood
Includes removable top fire screen
Includes removable ash catcher base
Available in Heavy-Duty Carbon Steel or All-Weather Stainless Steel
A safer burning experience is created by encircling the fire in a protective mesh of perforated stainless steel providing excellent airflow for clean and complete combustion while containing burning embers.
A removable solid steel base contains ash and debris that fall from the combustion chamber above for easy cleanup and disposal.
The top fire screen is easily removed for a traditional open camp fire experience and to allow the use of large pieces of wood for burning.
The optional Grill Kit quickly transforms the fire pit into a versatile cooktop to prepare your favorite meals outdoors using wood OR charcoal.
The lightweight yet durable construction makes it easy to transport to your favorite camping spot.
Carbon vs Stainless Options
The Camp Fire is available in two different alloy steel options: Carbon and Stainless Steel. Both variants share the same 18 gauge Perforated Stainless Steel mesh - the difference lies in the steel used for the two end panels and the bottom ash catcher.
The Carbon Camp Fire uses mild steel for its construction for the two end-pieces and bottom ash catcher that feature an easy-to-maintain oiled finish just like our Pyro Towers. If left unmaintained in wet or humid environments over time it will begin to patina or rust. This will not impact the lifetime of the product in most circumstances, unless you were to leave it lying in mud for months at a time. It's a heavy-duty, rugged option that will provide a lifetime of reliable service with little maintenance or care. All of the fasteners, hardware, and perforated mesh are the same Stainless Steel as used in the Stainless Steel Version. This is simply a lower cost option that lacks some of the same all-weather performance or zero maintenance of the fully Stainless Steel option described below. You can identify Carbon Camp Fires because the mild steel constructions is a dark gray colored compared to the bright silver of stainless steel.
The Stainless Steel Camp Fire is completely constructed of stainless steel. It's a higher cost option because of the high price of stainless steel but does feature all-weather performance for harsh, wet environments that requires zero maintenance. You can identify Stainless Steel Camp Fires because of its shiny silver appearance.