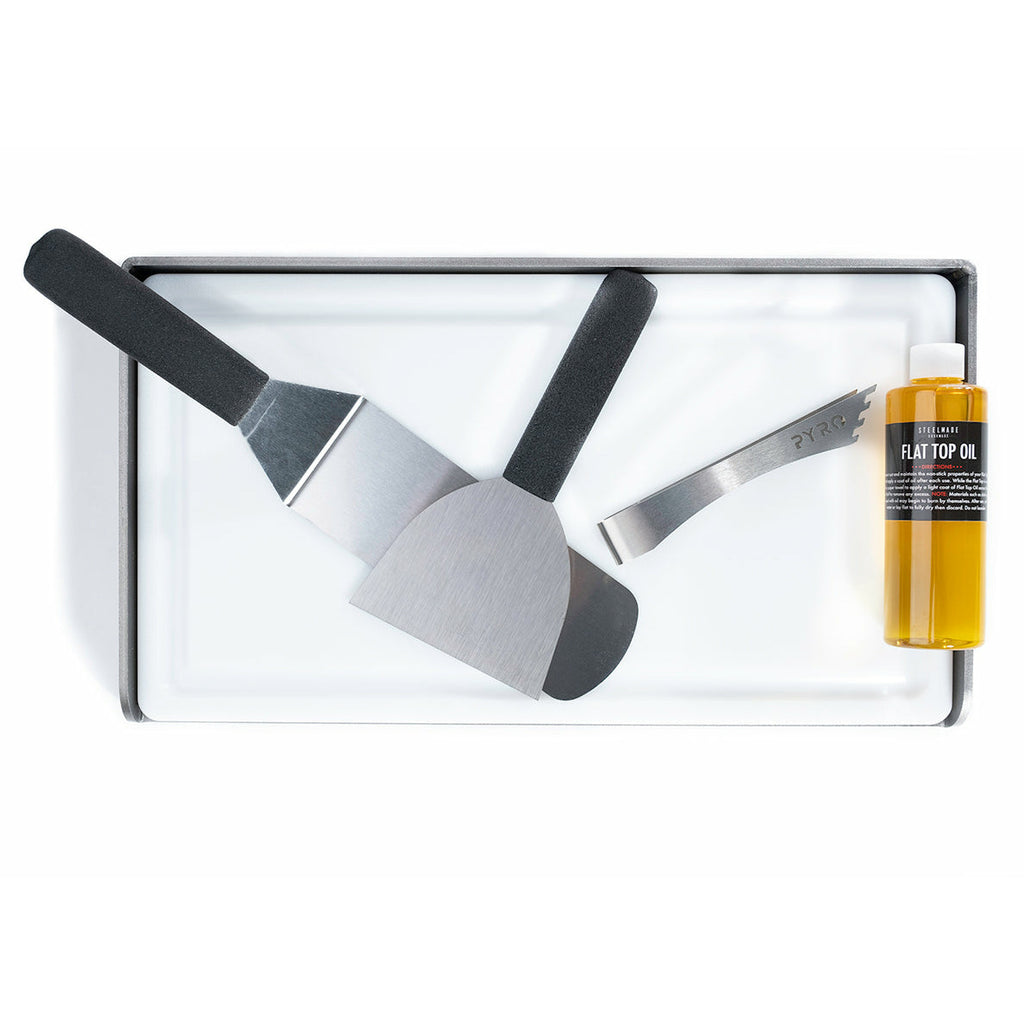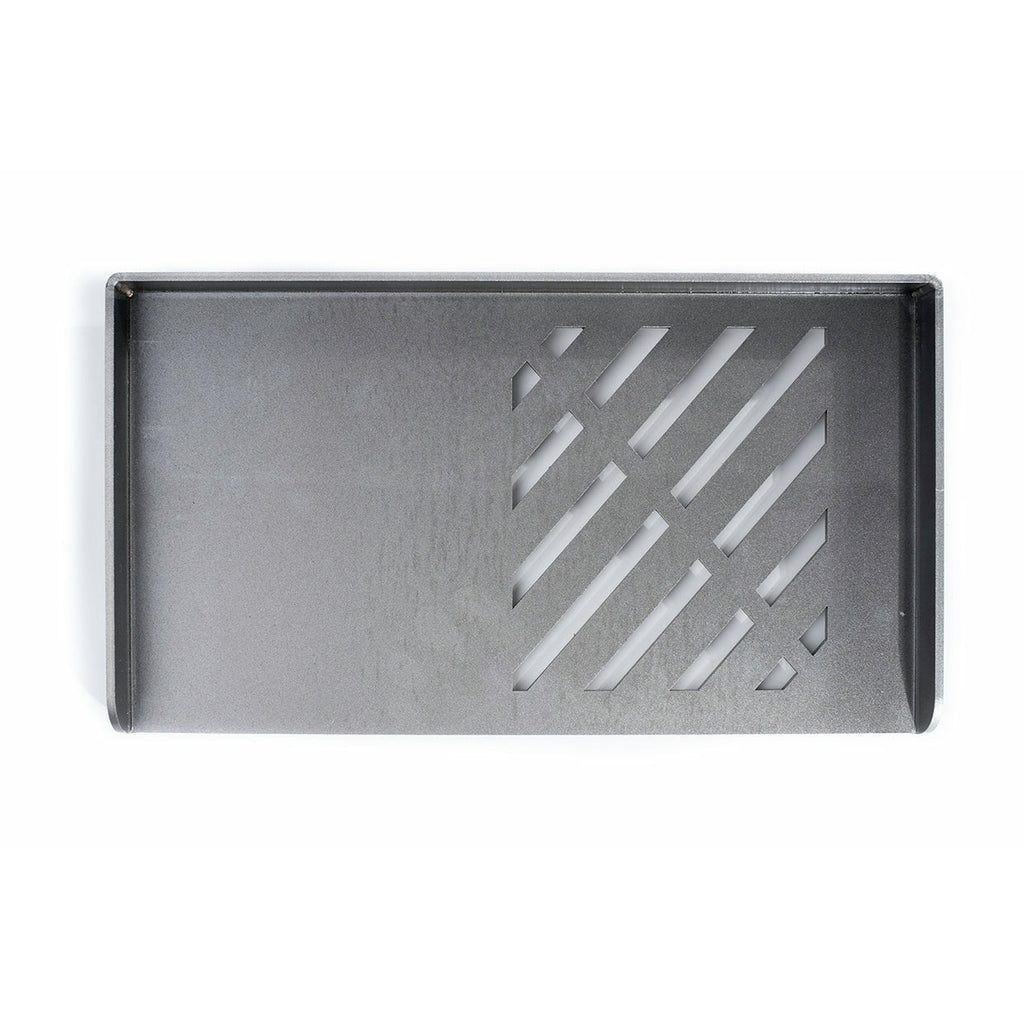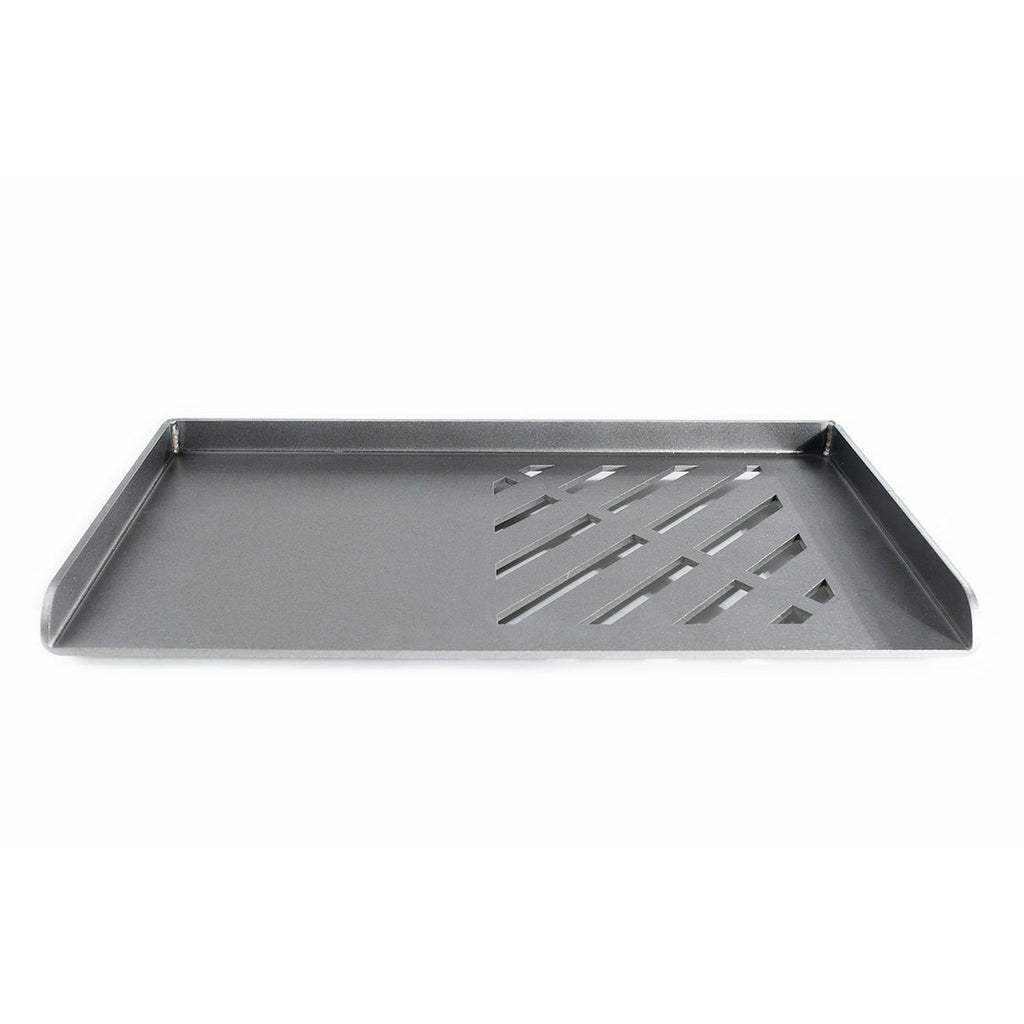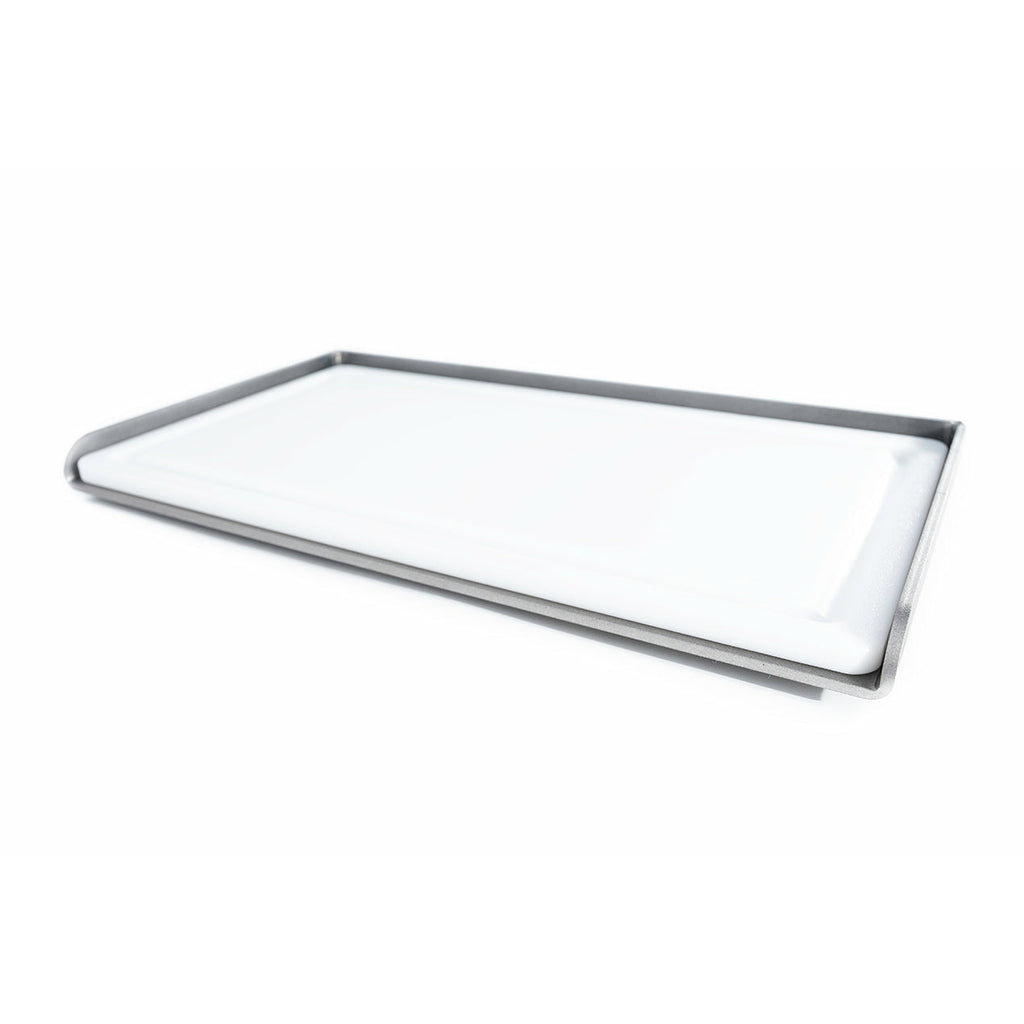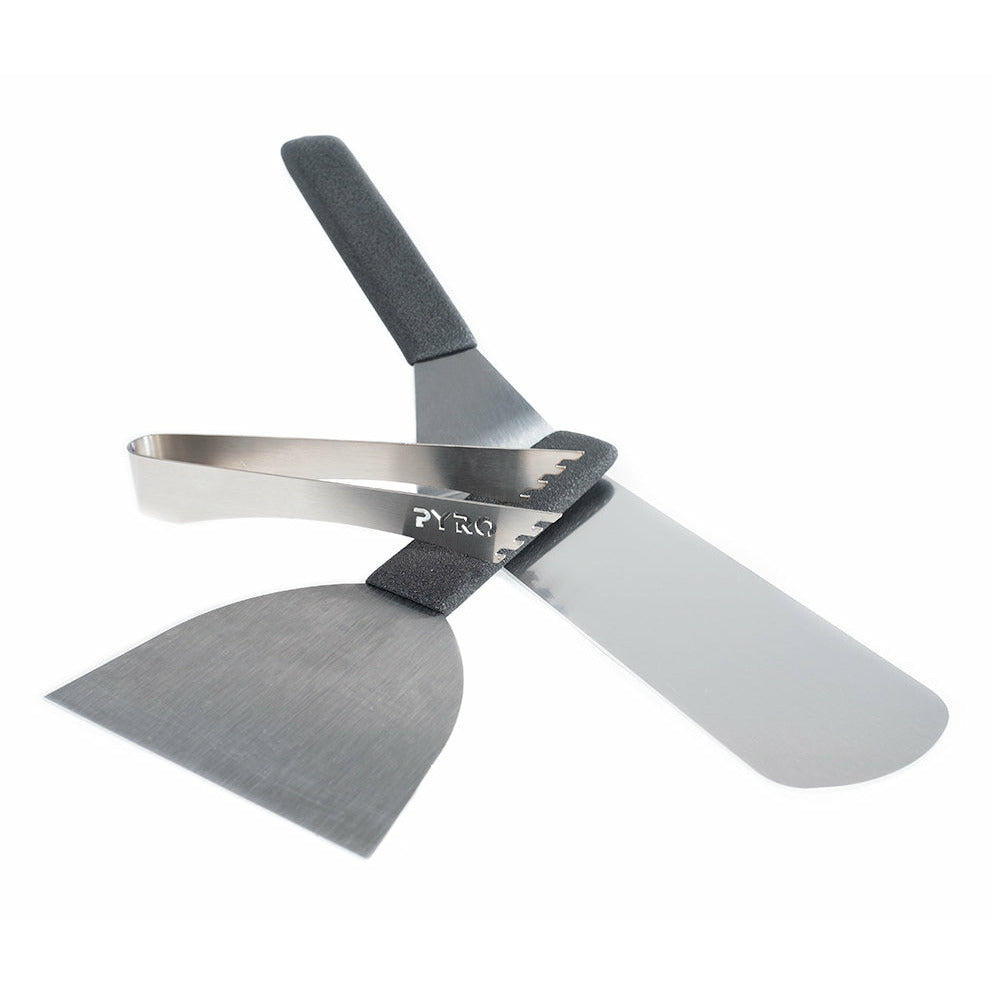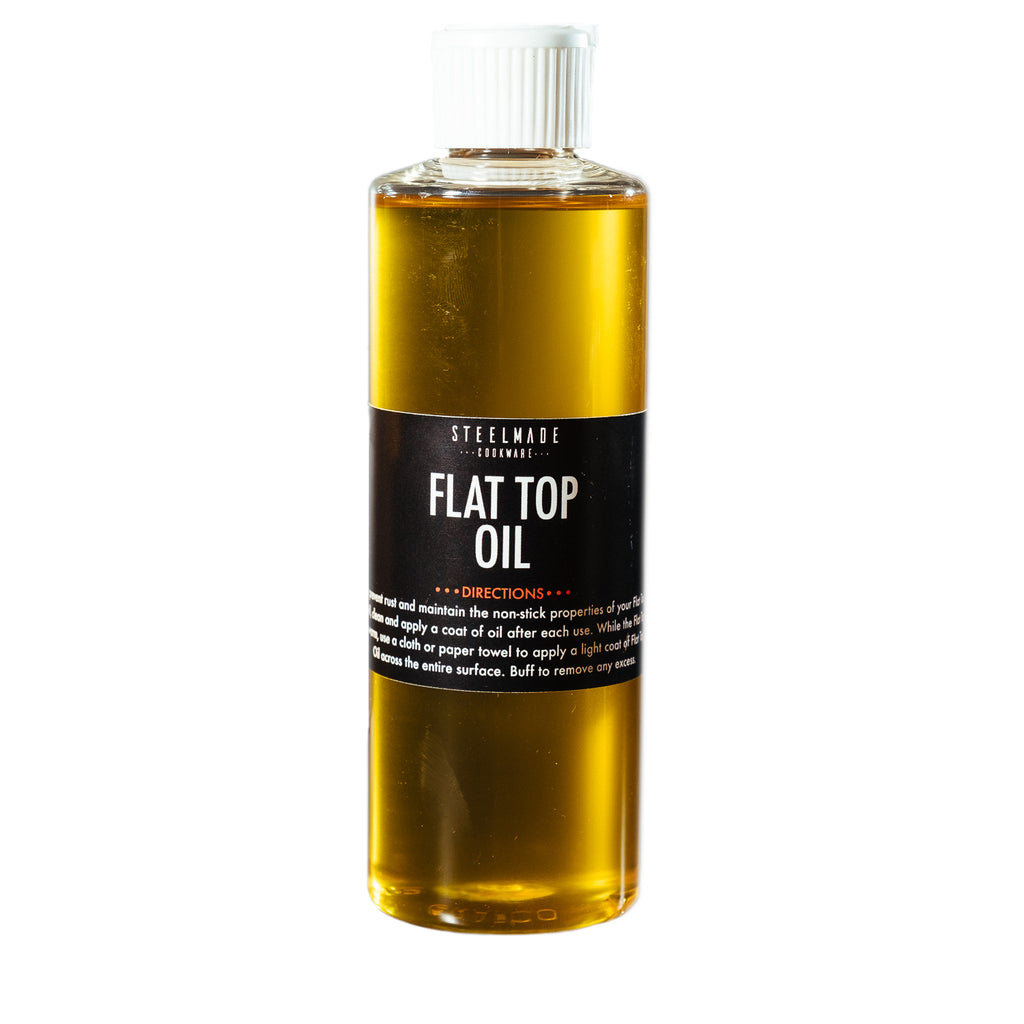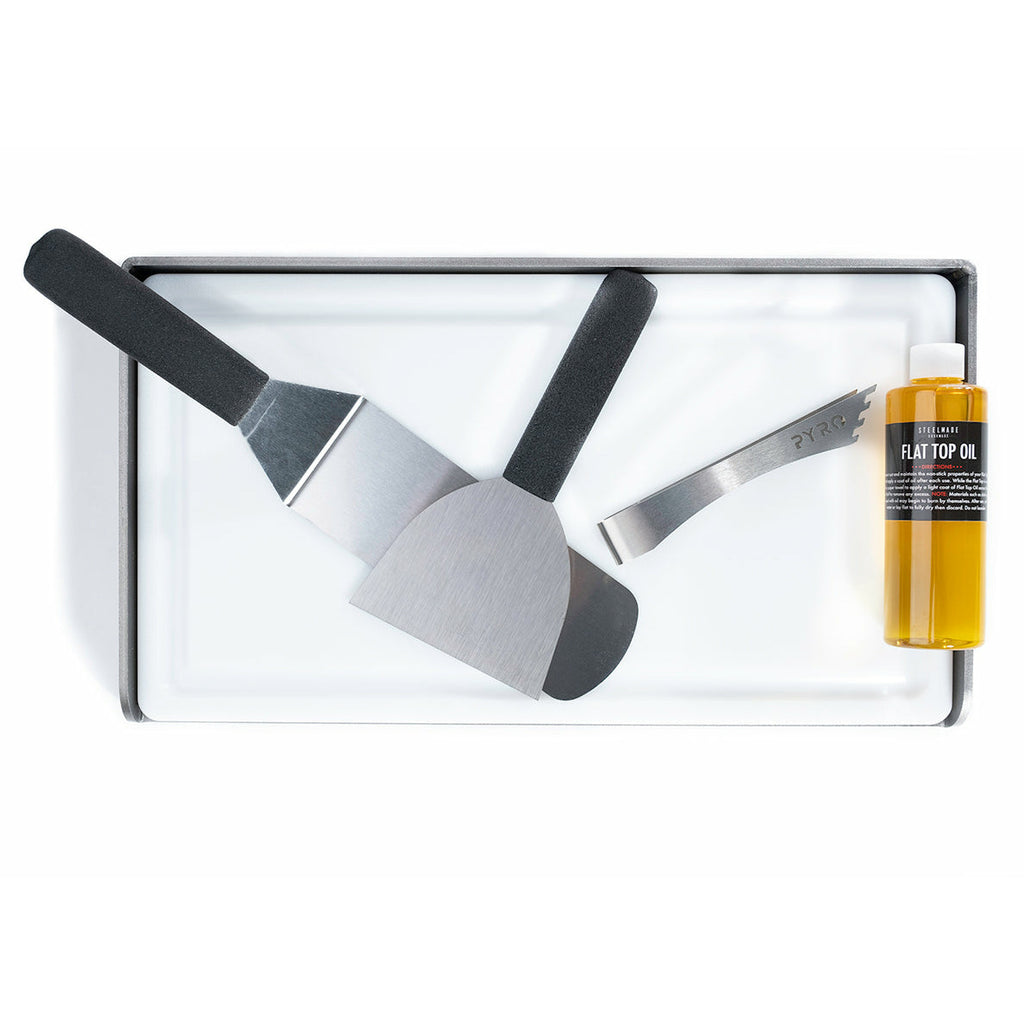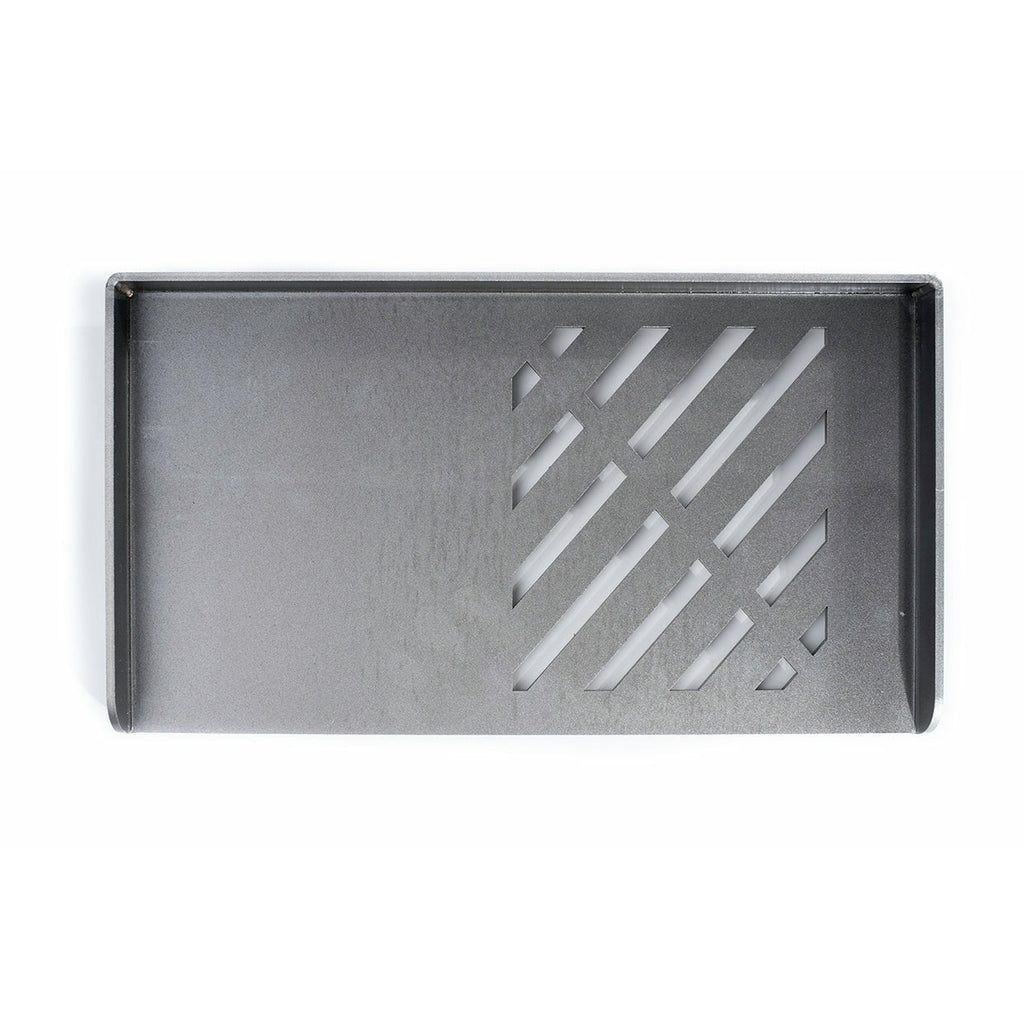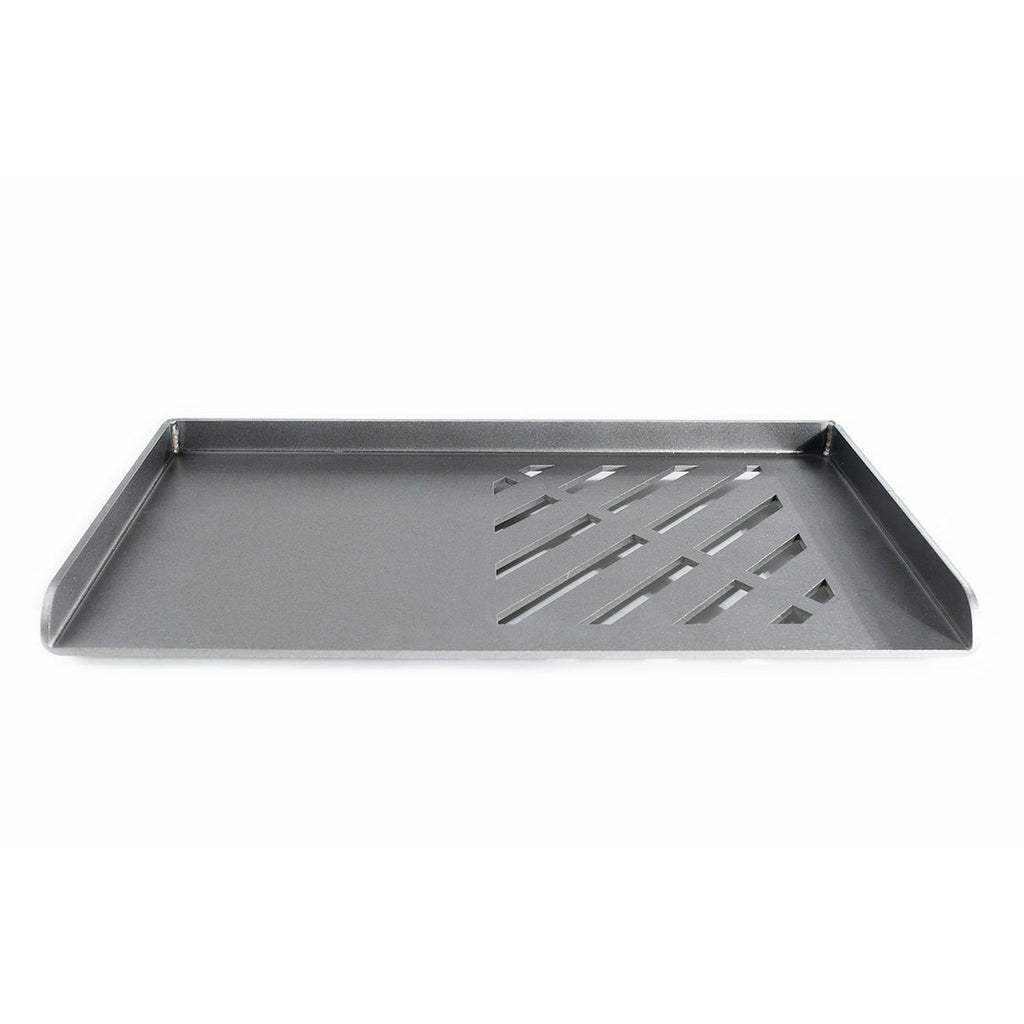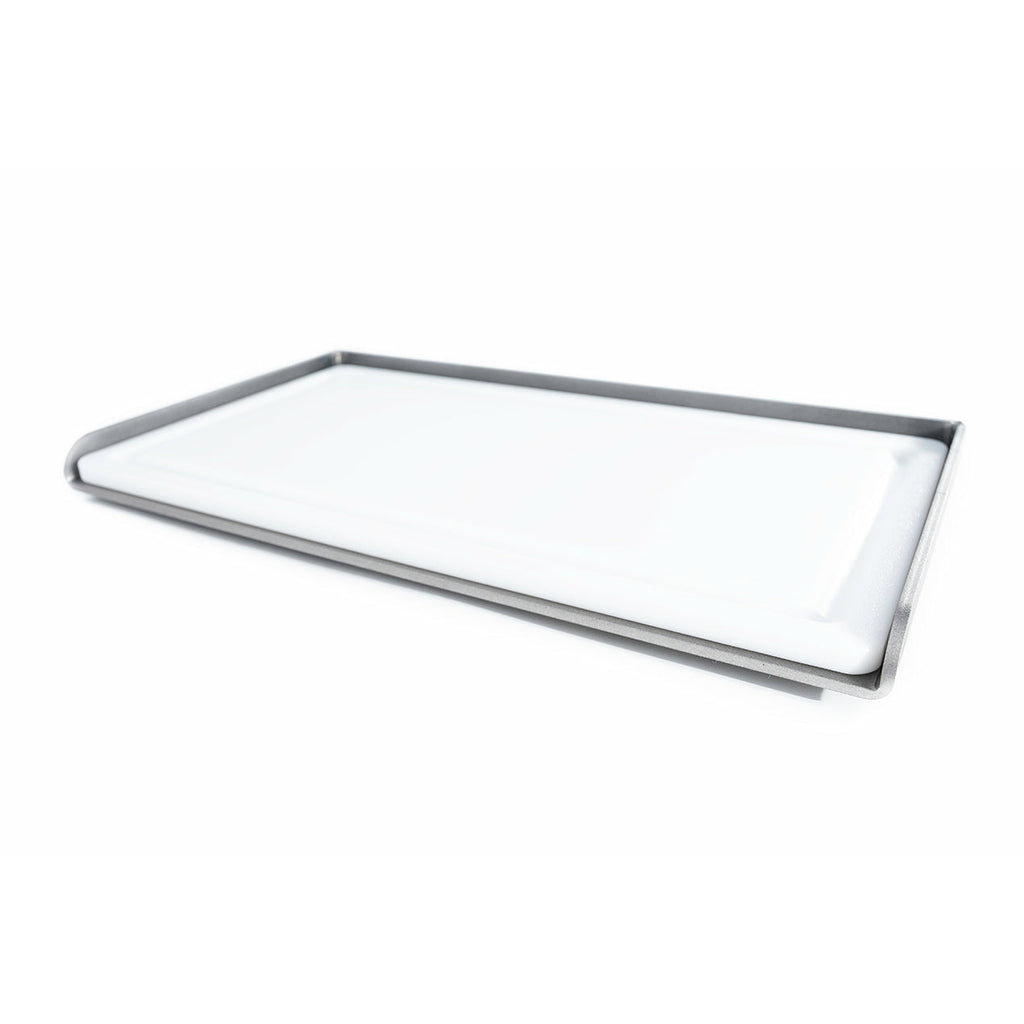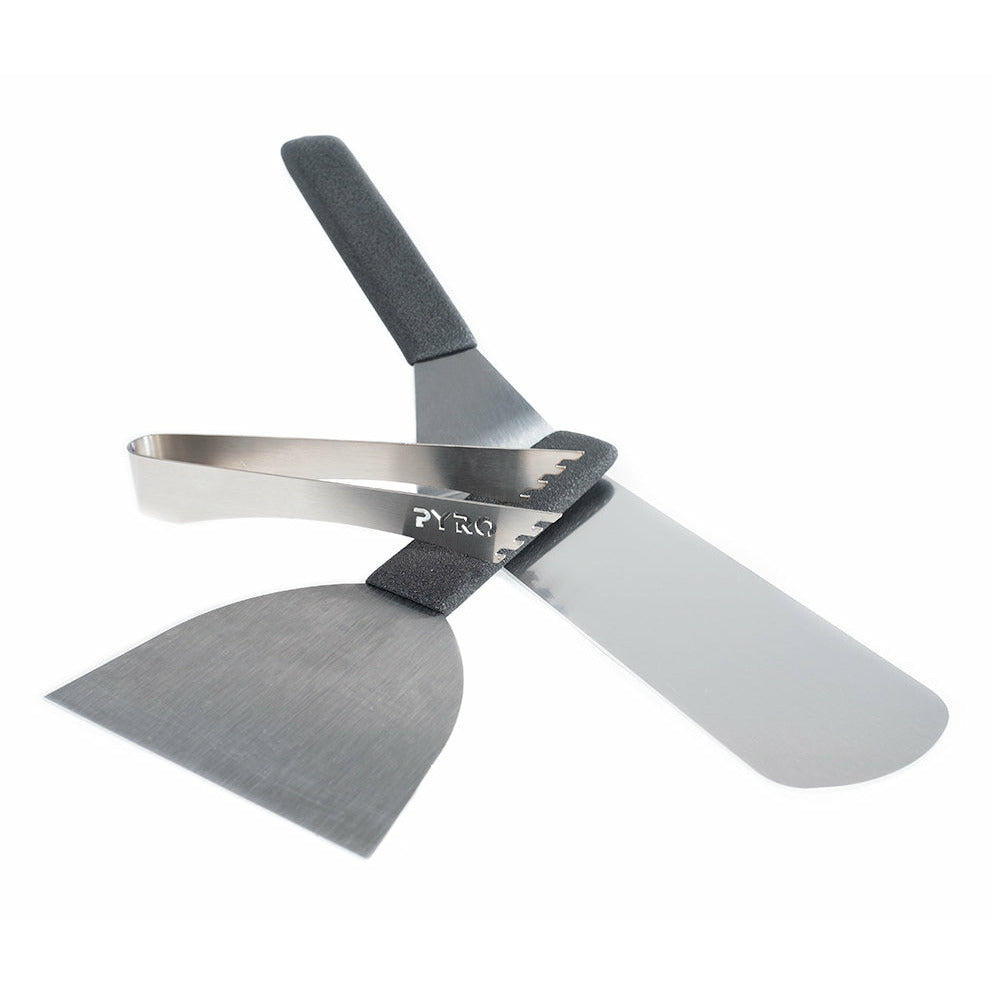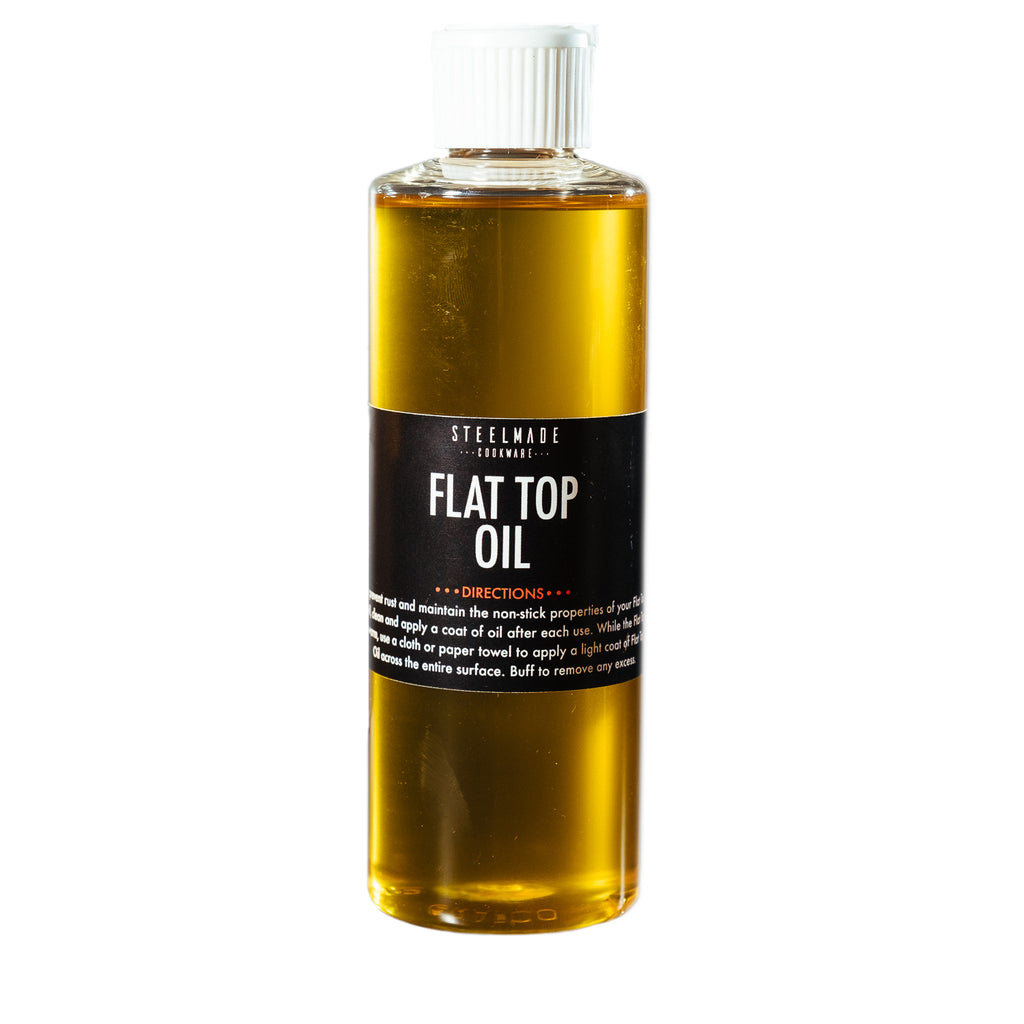 On Sale
Grill Kit Only - For Pyro Camp Fire Pit
Requires the separate purchase of the Pyro Camp Fire - Portable Fire Pit or buy the complete kit here. 
The Grill Kit Includes:
Griddle/Grill Combination Cooktop
Griddle Tool Set
HDPE Cutting Board
Griddle Seasoning Oil
The Pyro Camp Fire + Grill Kit is the ultimate outdoor cooking set that allows you to create amazing meals anywhere using wood or charcoal. After the cooking is done, it instantly transforms into an open fire pit for a traditional camp fire feel or quickly attach the included top fire screen for a safer enclosed burn.
The large capacity cooktop provides 180 square inches of cooking area - more than enough room to prepare food for a family or group of friends all at once.
The high quality HDPE Cutting Board provides generous amounts of prep space. It cleans easily with water, is safe for cutting with knives, and stores neatly on top of the cooktop for transport.
The Griddle/Grill Combination Cooktop is made from 3/16" mild steel that seasons just like cast Iron for a naturally non-stick cooking surface. This versatile cooktop features grilling grates on the right side for searing meats and adding that amazing smokey flavor from cooking over fire. The left side is a flat griddle surface for cooking vegetables, eggs, and other small foods. 
Once the cooking is done you can easily remove the cooktop to enjoy an open fire or quickly install the removable fire screen for an enclosed fire experience for added safety.