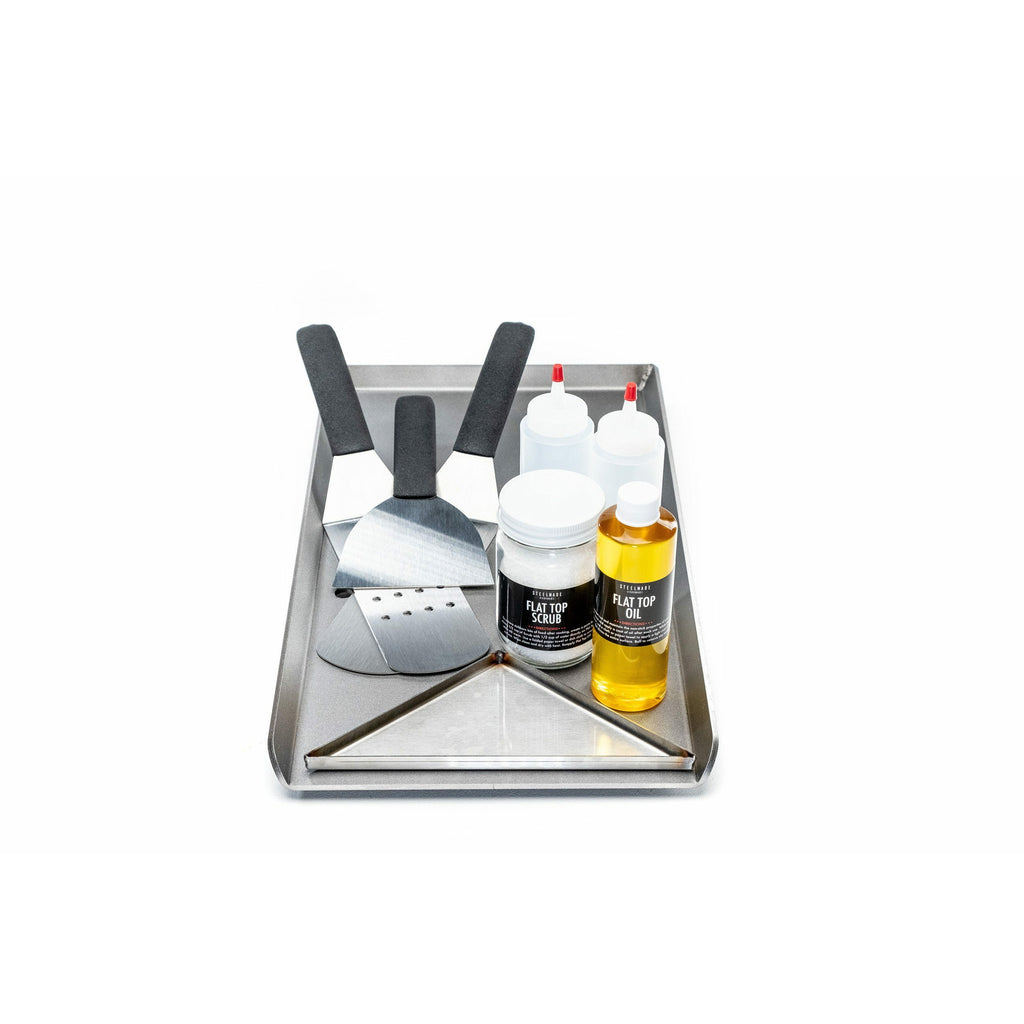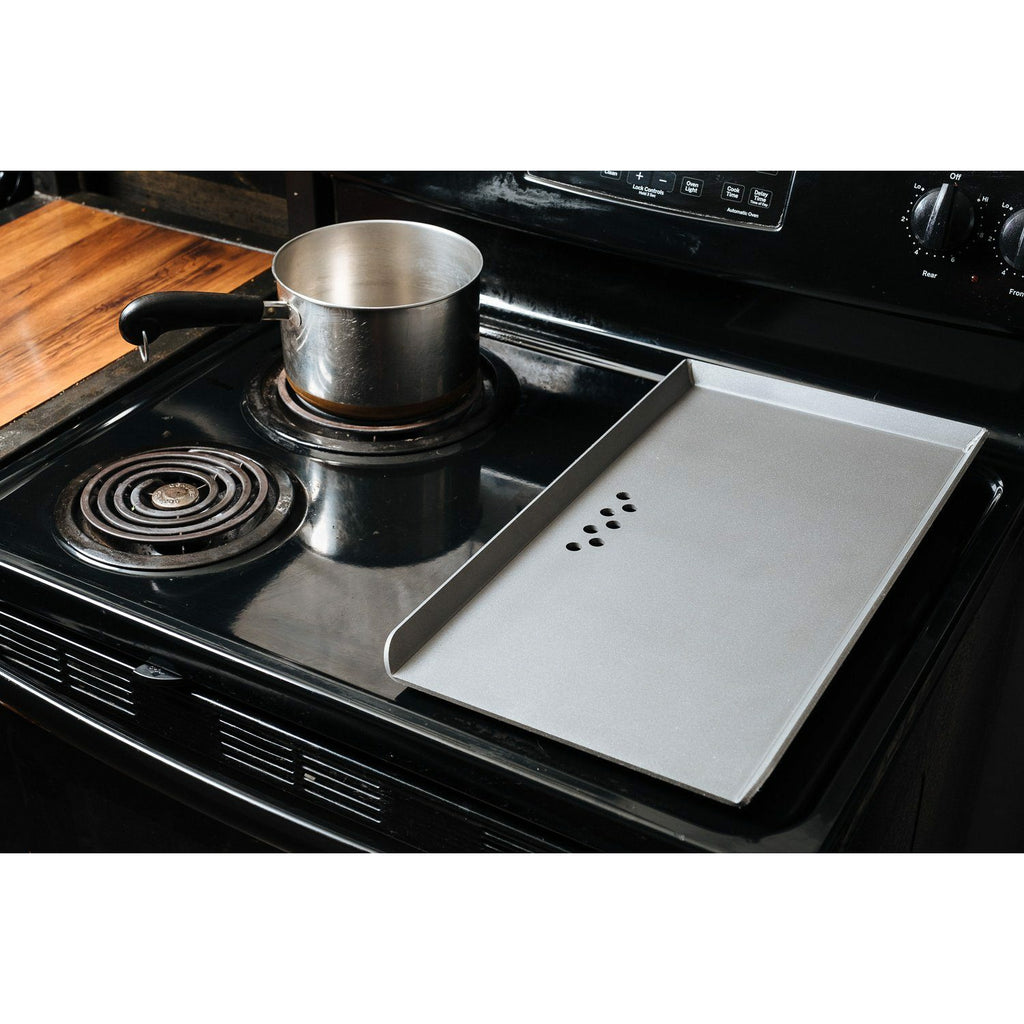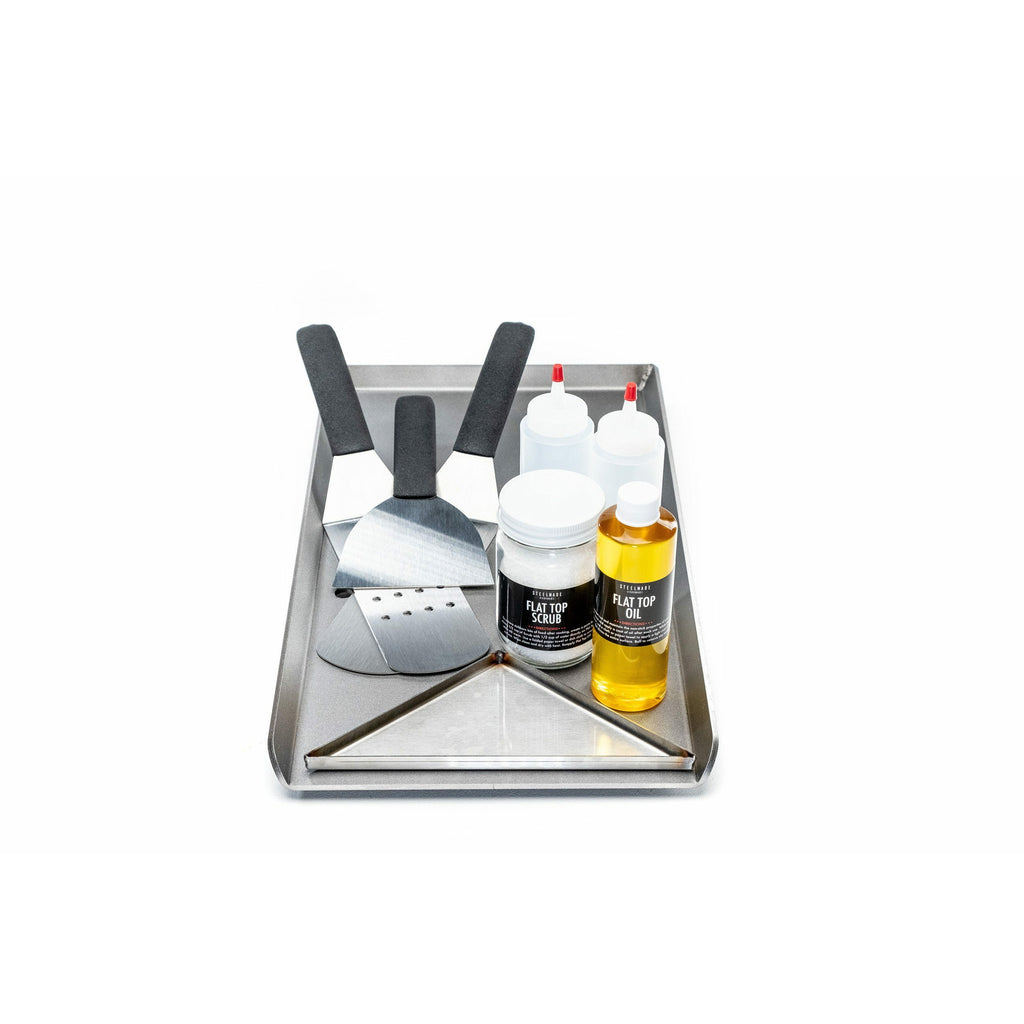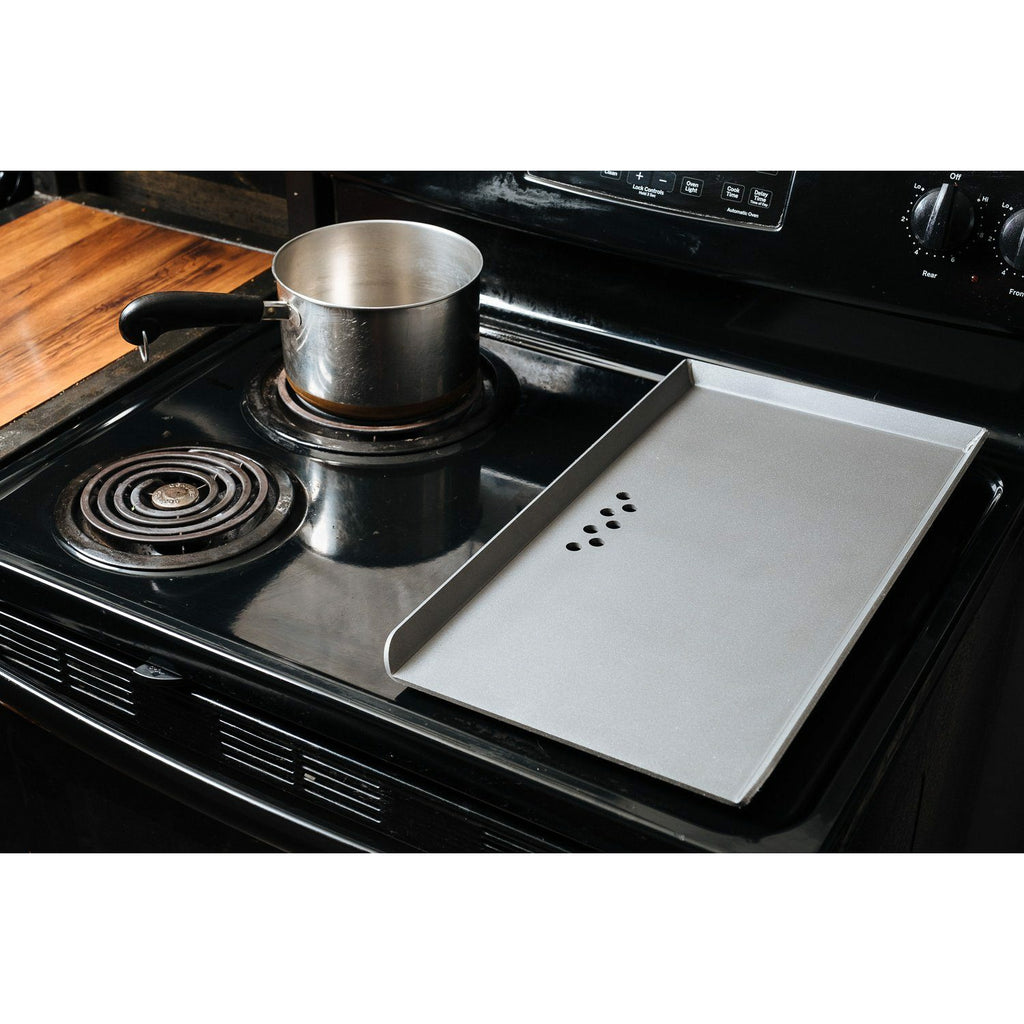 On Sale
Steelmade Flat Top Slim Starter Kit - For Gas or Electric Coil Stoves
This exclusive bundle includes everything you need to make the most of your Flat Top Slim and create amazing meals at home. This kit includes:
The Steelmade Flat Top Slim adds amazing versatility to your Gas or Electric Coil Stove. Make delicious meals for breakfast, lunch, and dinner on one unique cooktop that only gets better with age. The Flat Top Slim is perfectly sized to cover 2 burners while offering a generous 11" x 19" cooking area.
Extra large 11" x 19" cooking surface
Hand oiled finish creates a naturally non-stick surface
Includes dishwasher safe removable drip tray
Heavy duty 3/16" mild steel construction features a lifetime warranty
Made in Kansas with American Steel
Max Temperature Rating 600 Degrees Fahrenheit
Weighs 12 pounds
FedEx Ground Shipping
Compatibility
The Steelmade Flat Top Slim is designed to work with 4, 5, and 6 burner gas stoves and 4 burner electric coil stoves.
Not sure what kind of cooktop you have? Click here
The drip tray is placed below the grate between the front and rear burners. Many grate designs are open enough so the drain holes have a clear and open path to the drip tray below. Some grates may have a small portion that run directly under the drain holes. If your grate lines up directly beneath a drain hole you can prevent drippings from touching the grate by putting a little piece of tin foil around the small part of the grate that sits directly underneath the drain holes. Alternatively, you can remove the center section of grate entirely.
Please note, we do not recommend or offer support for using the Slim on glass ceramic cooktops.
Questions about whether the Flat Top works with your stove? Contact us today!
Cover Board Ready
Our popular Cover Board is also available for the Flat Top Slim! The Cover Board is a unique solution that allows you to store the Flat Top Slim in place on your stove while also providing extra prep space and a competition-quality cutting board.