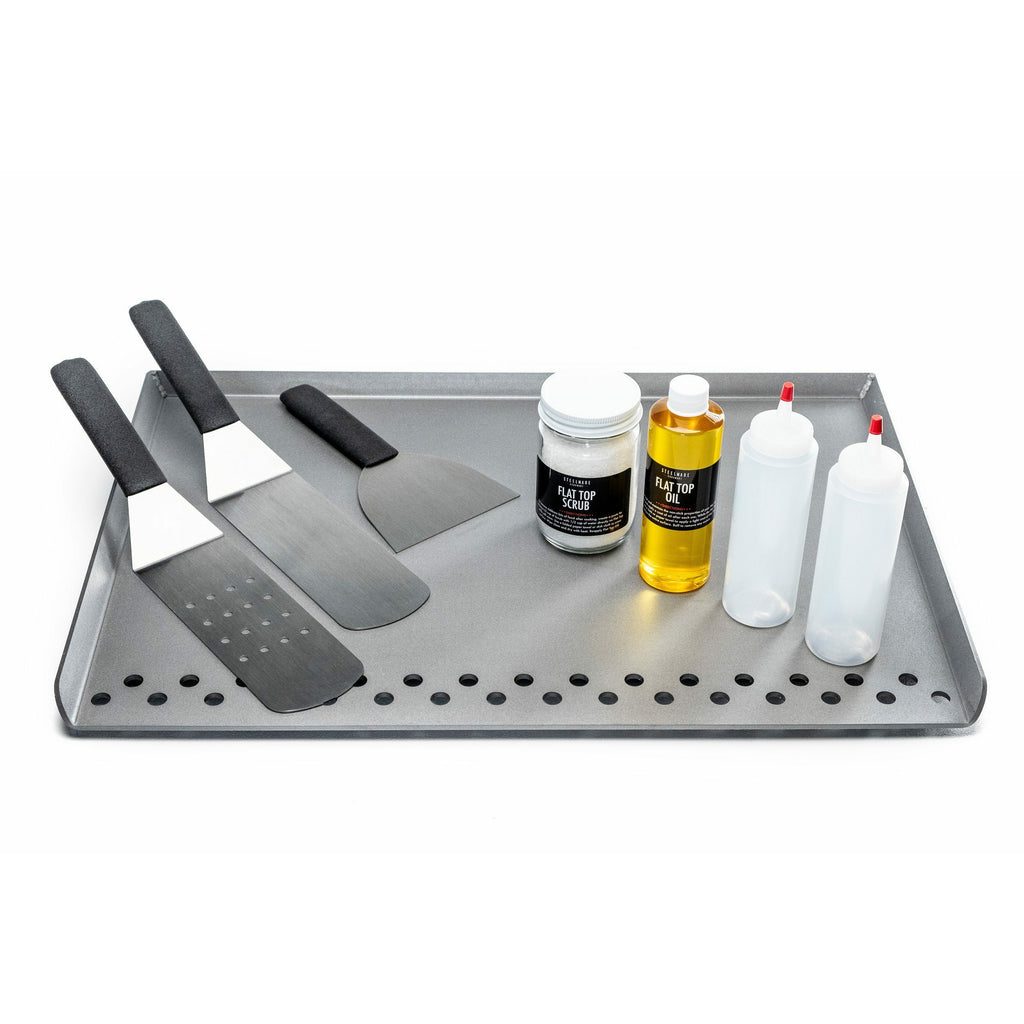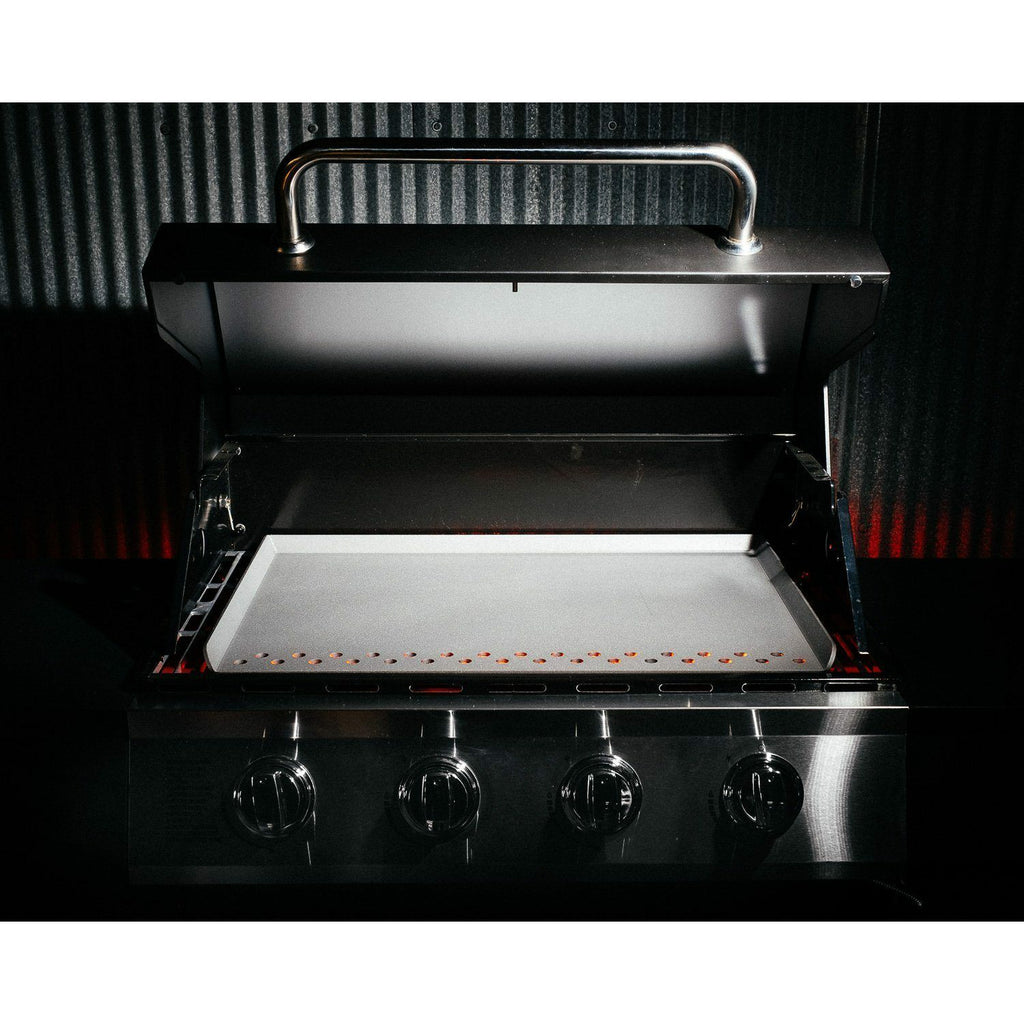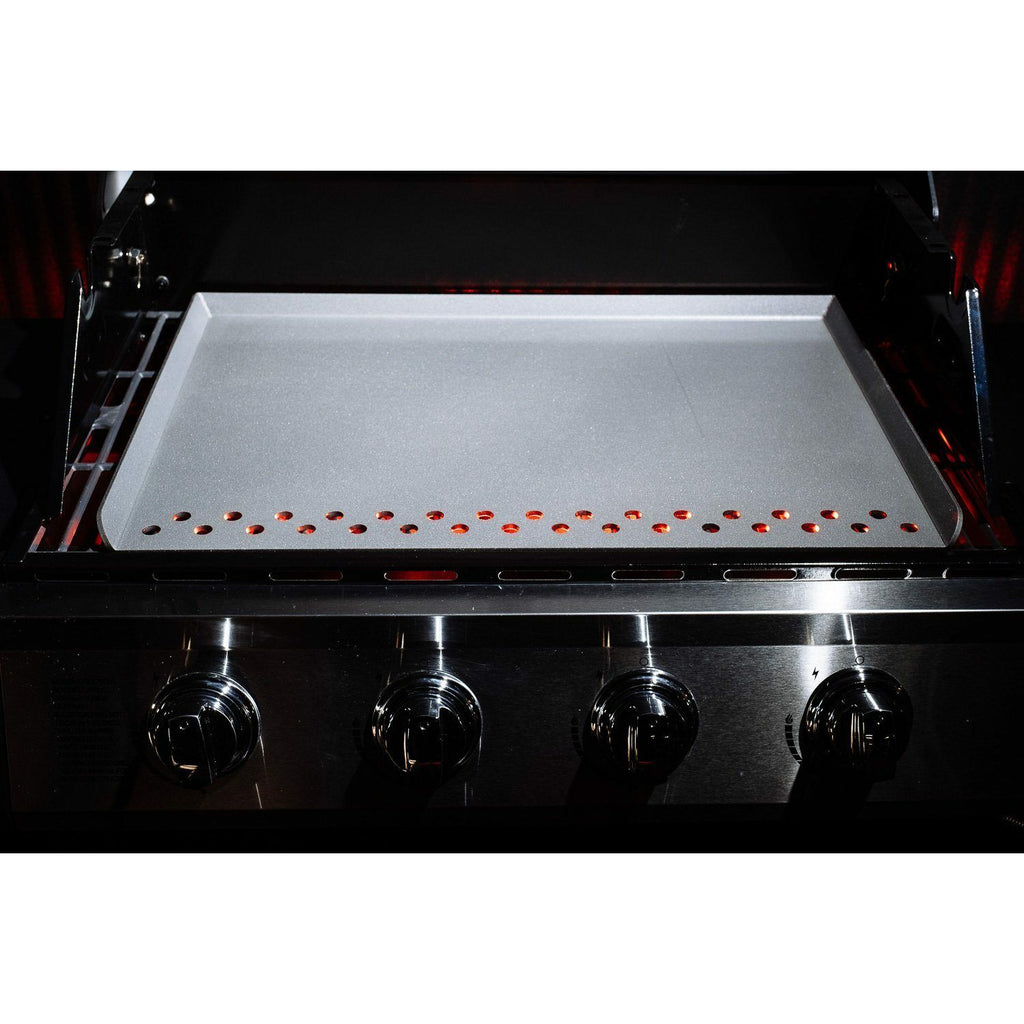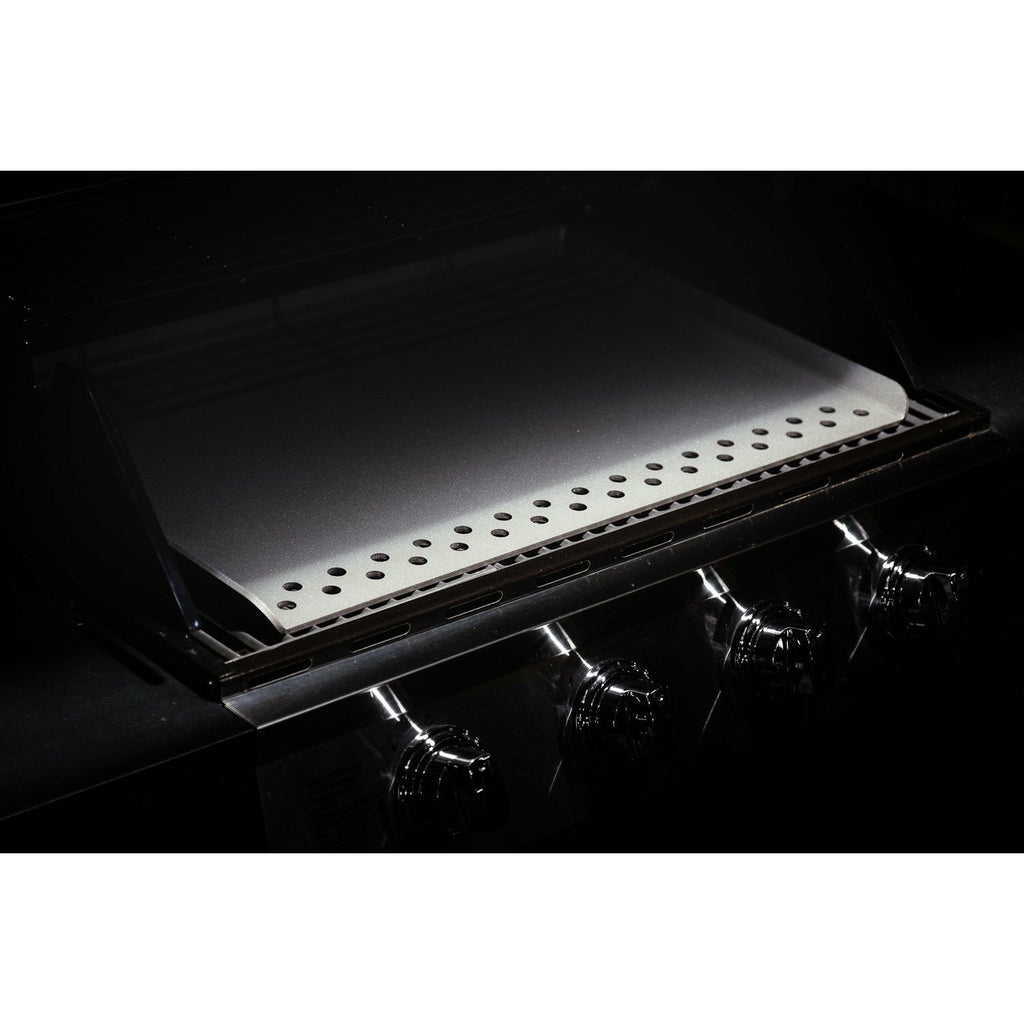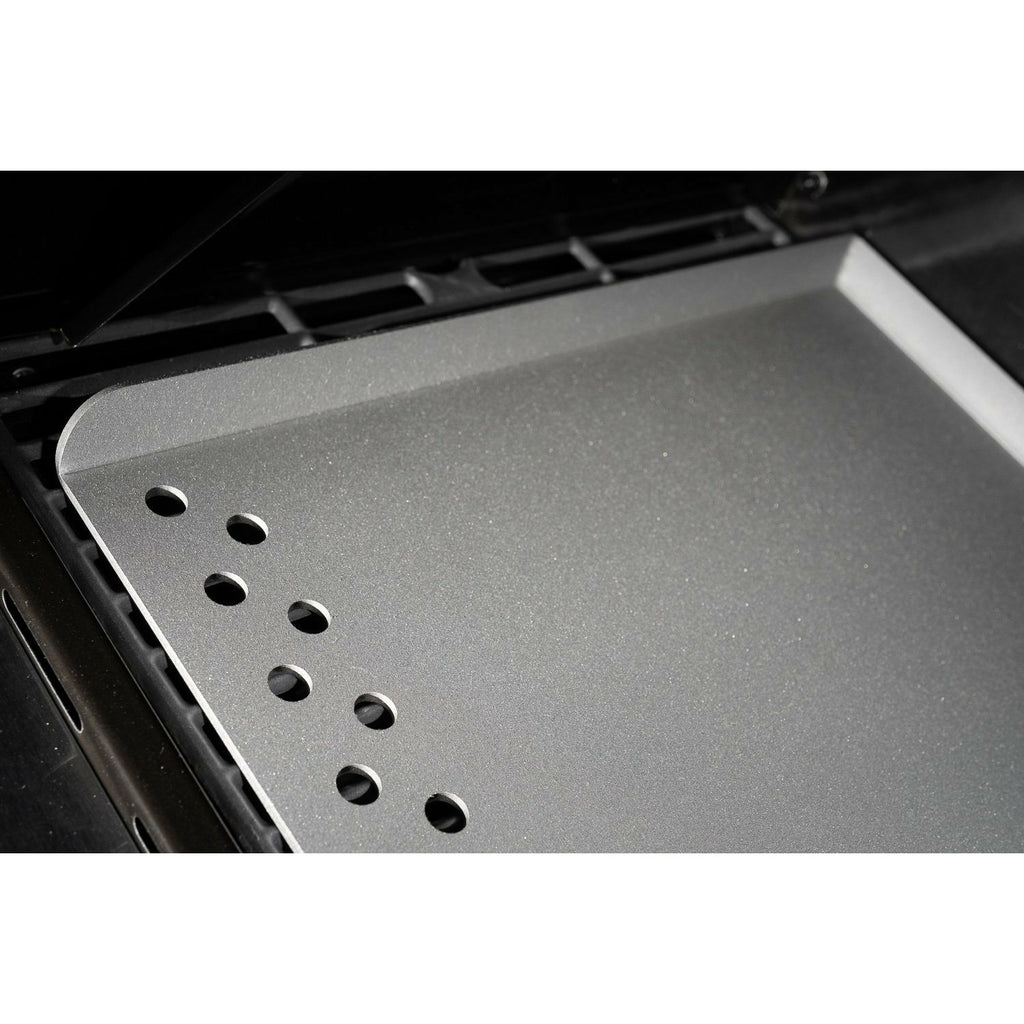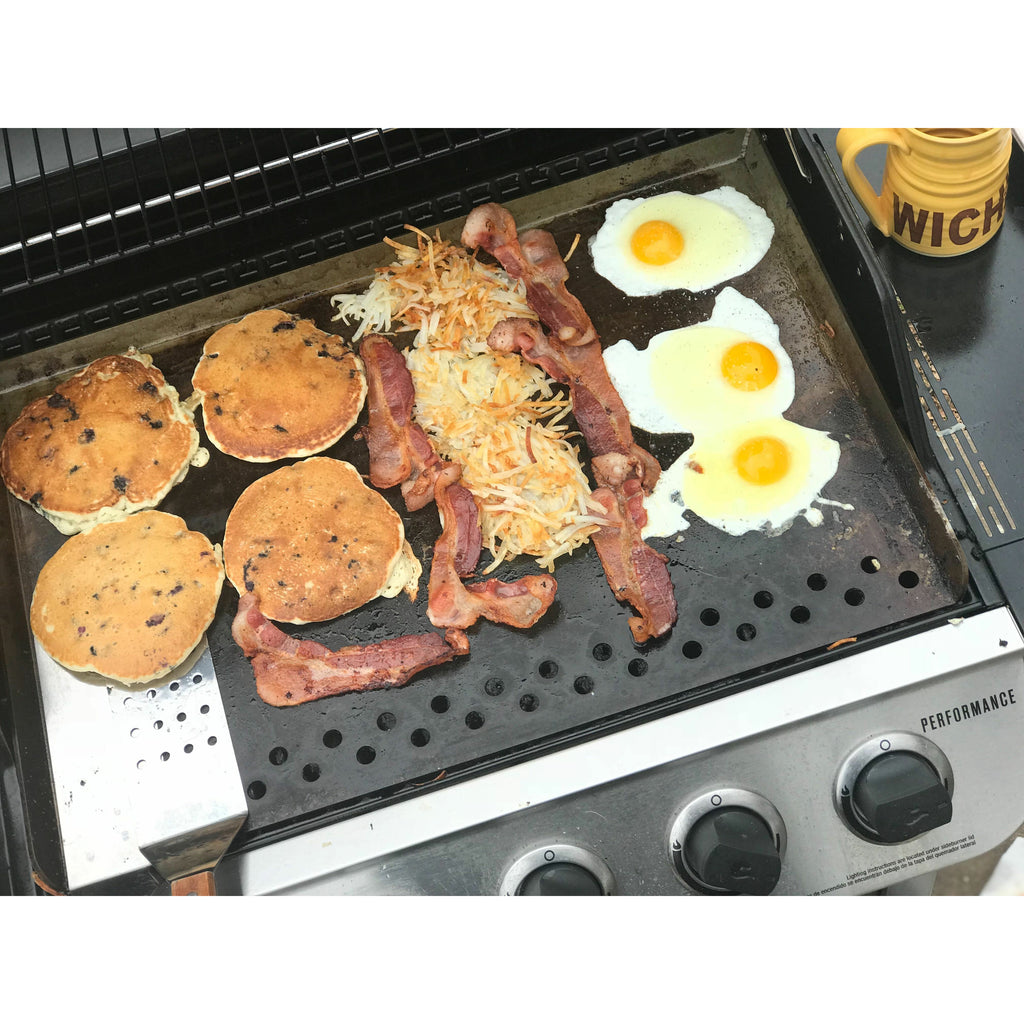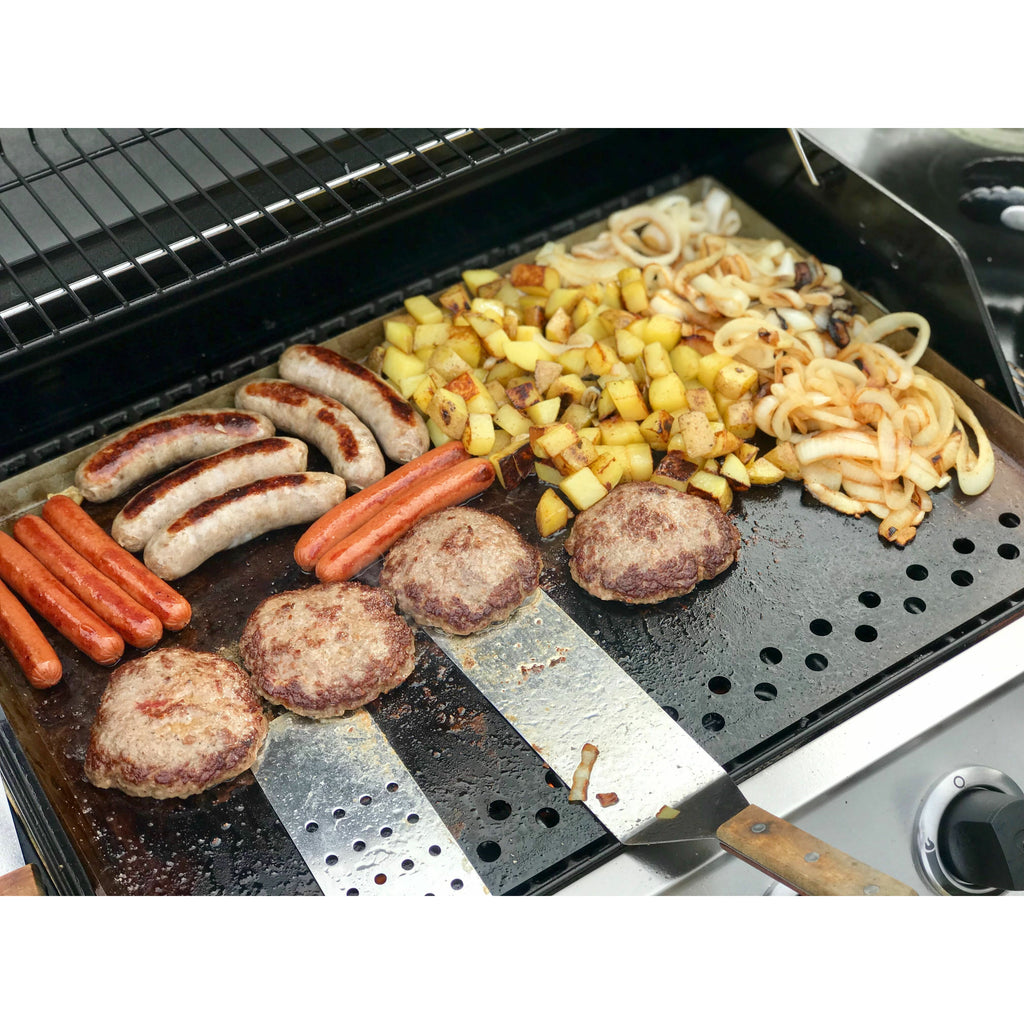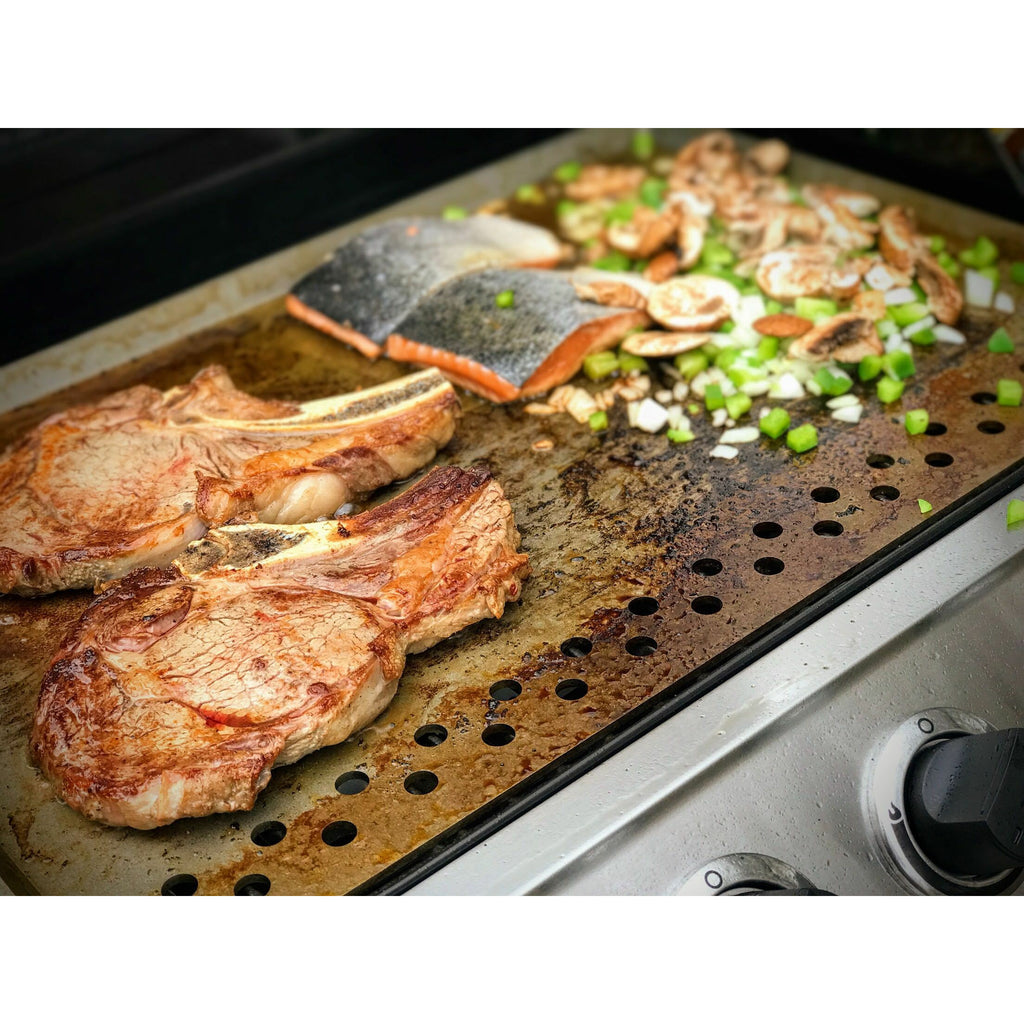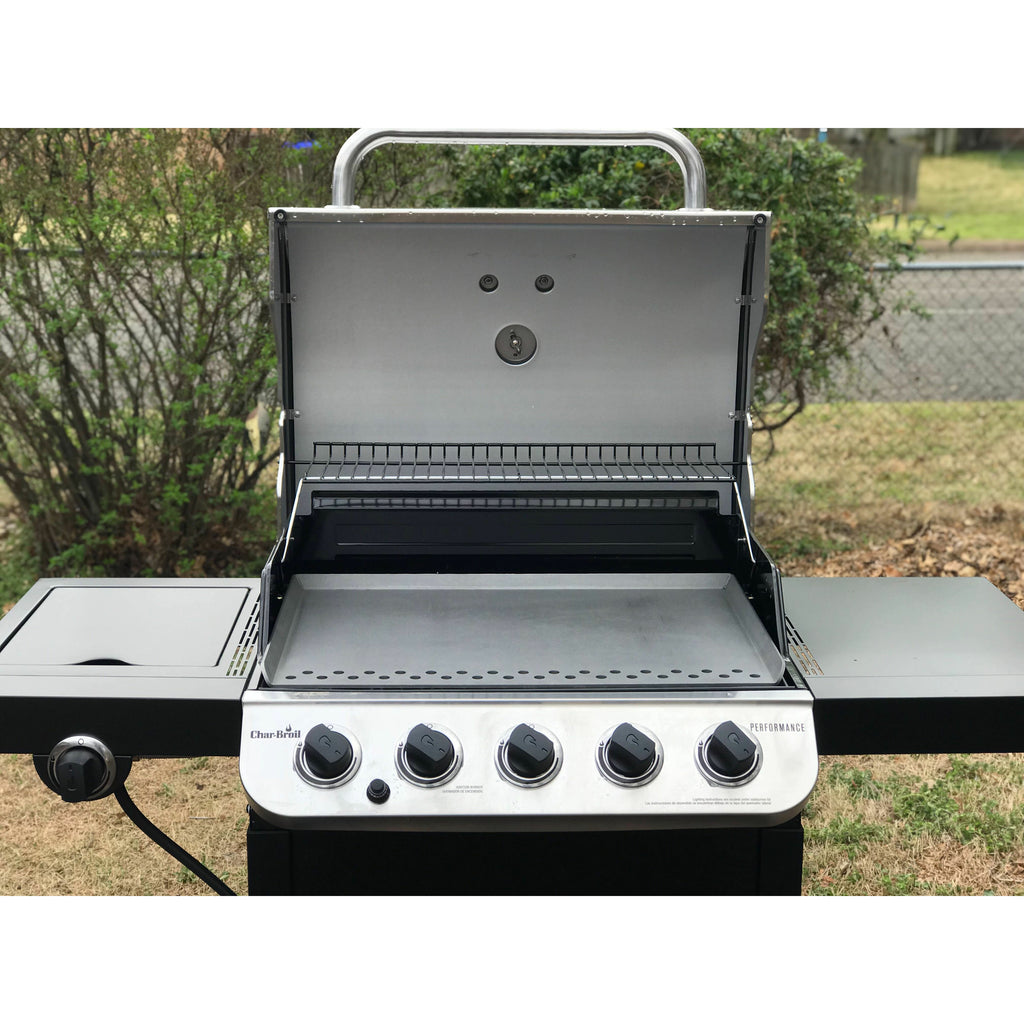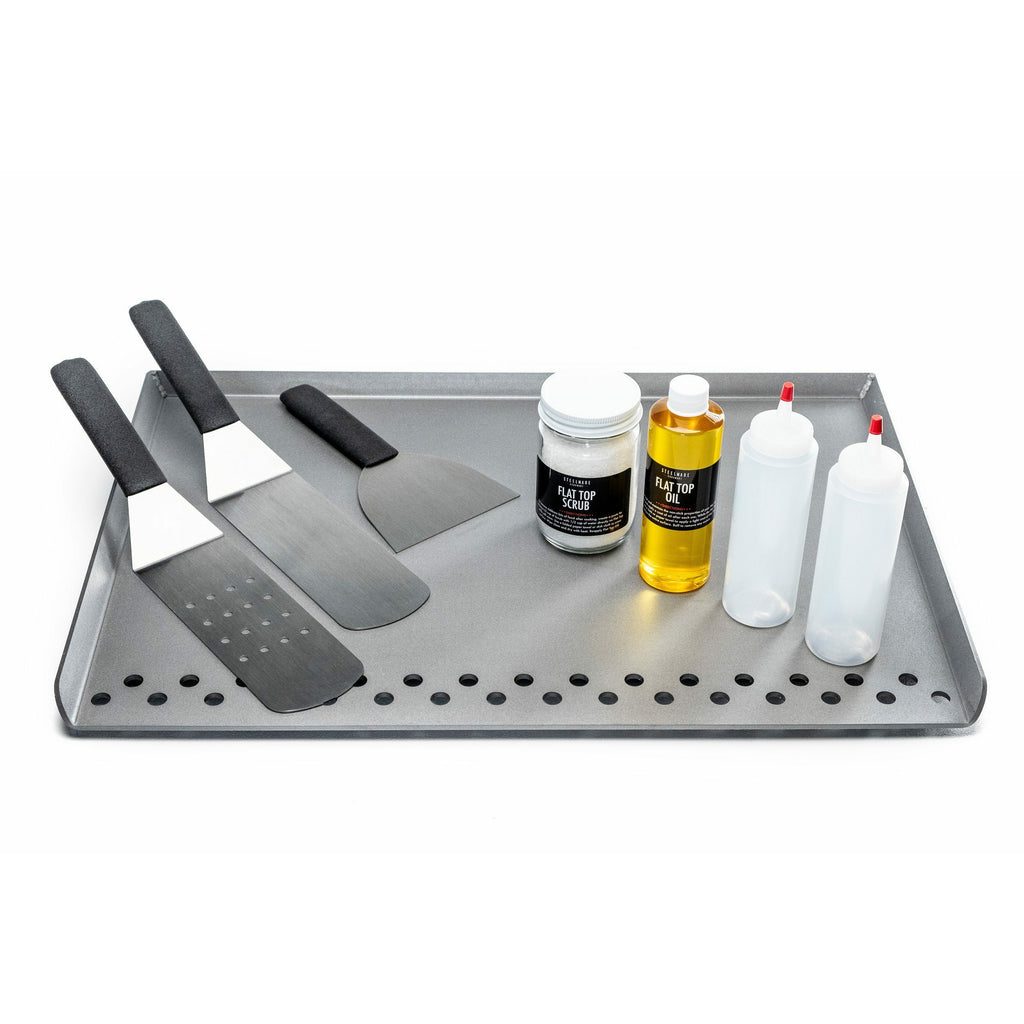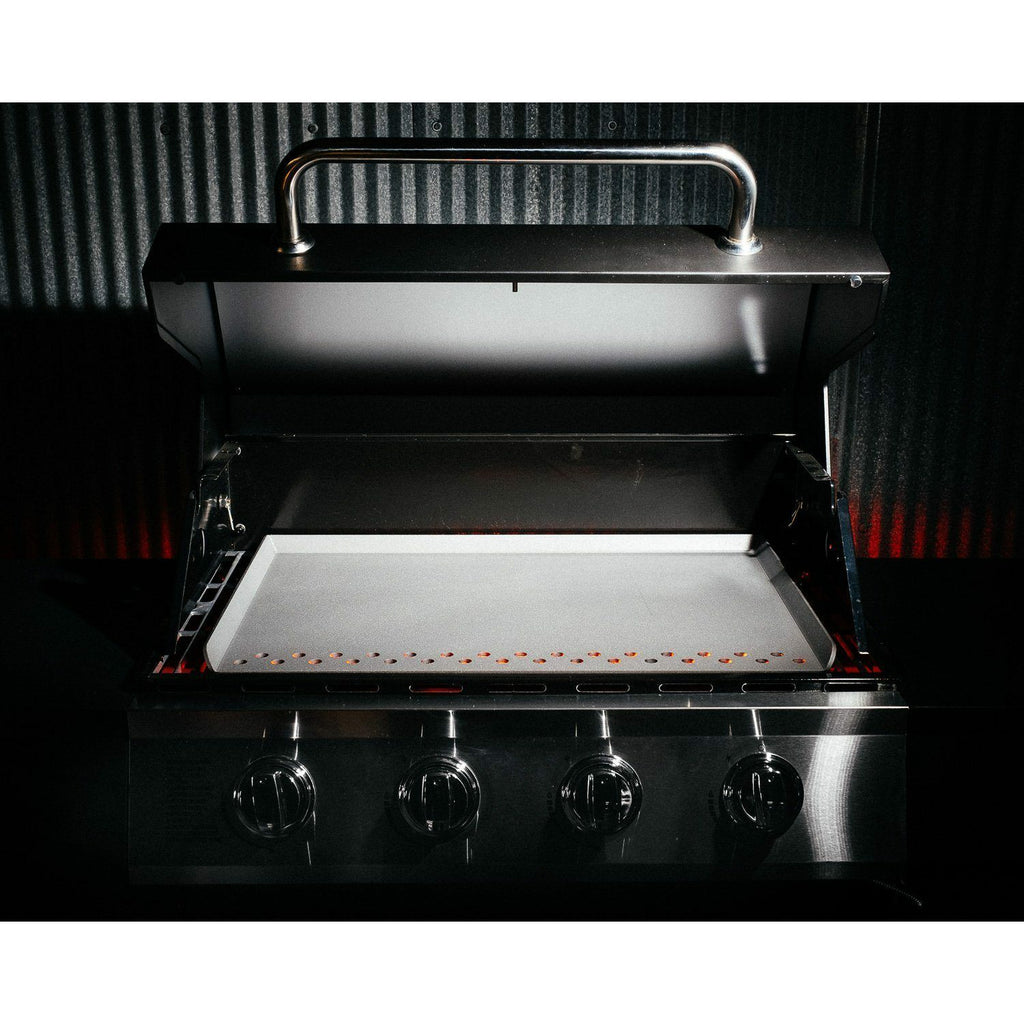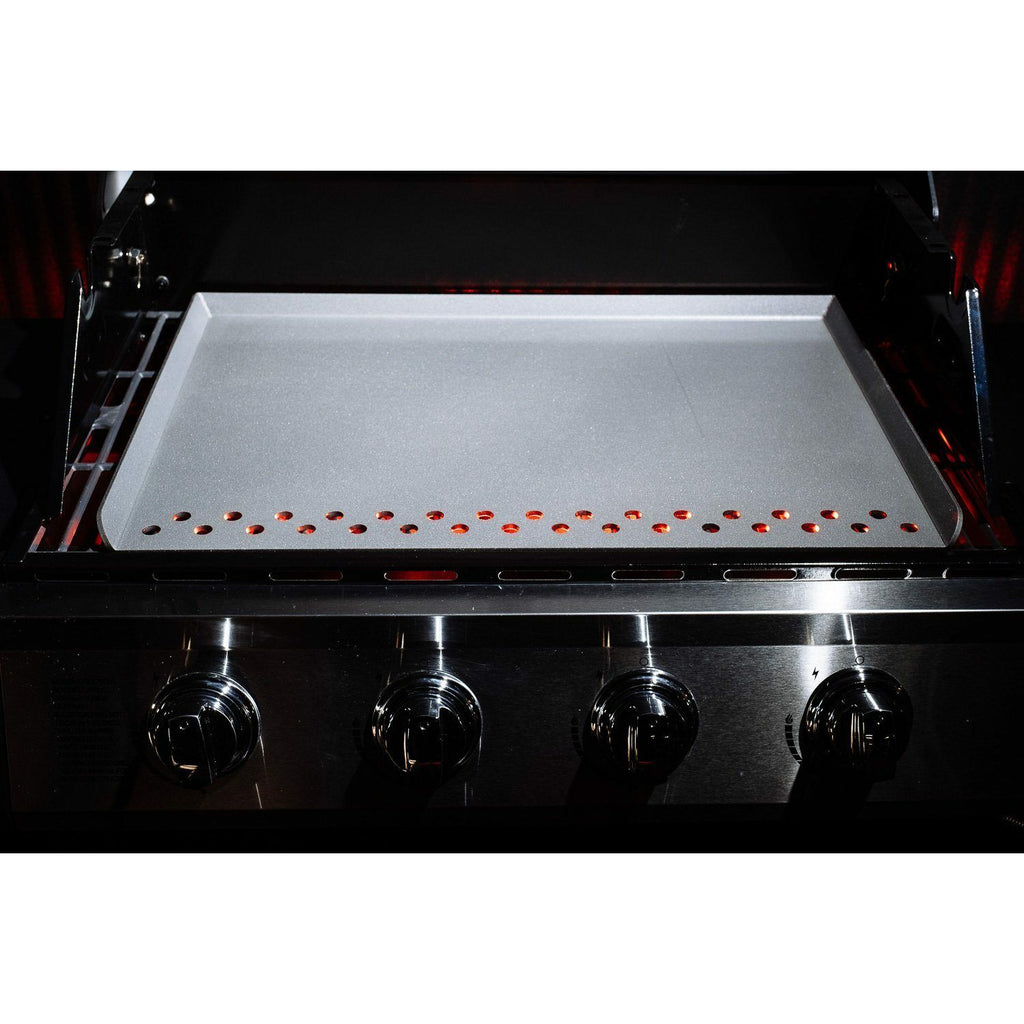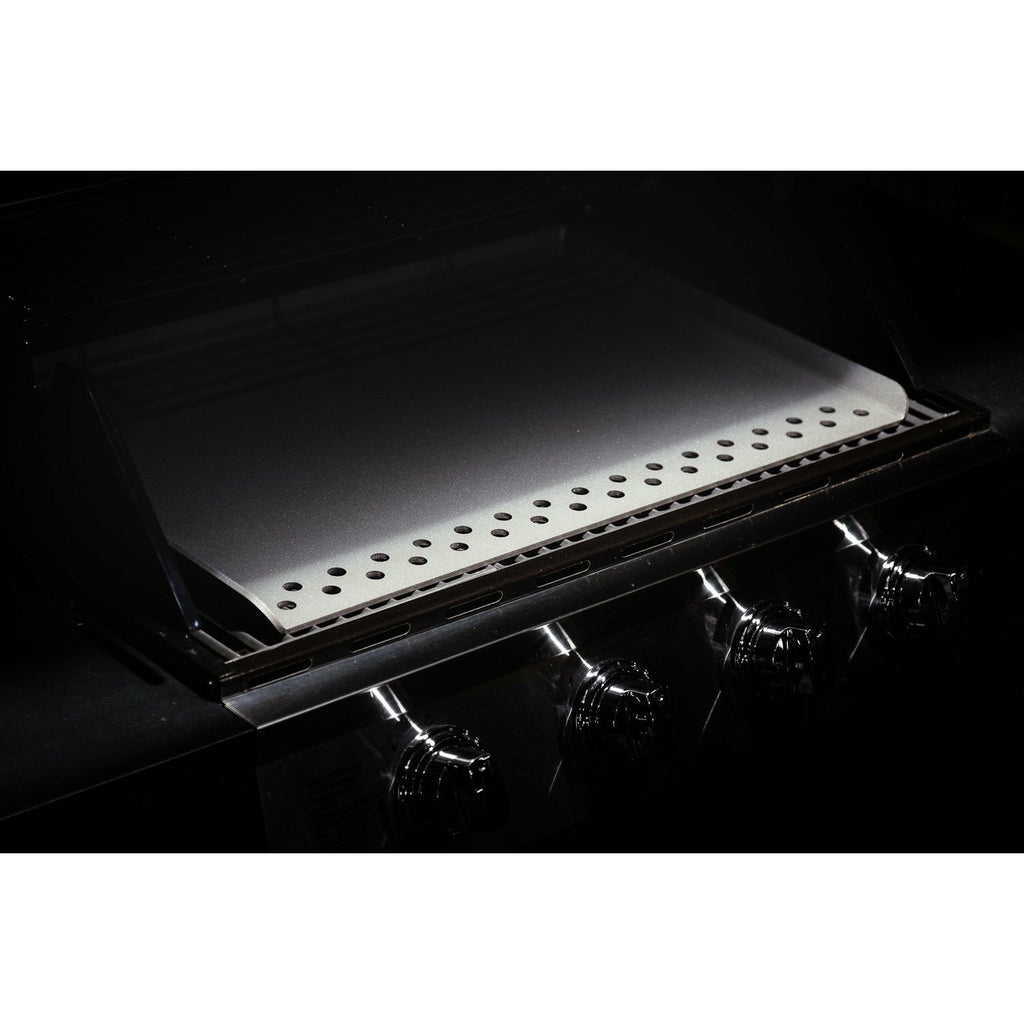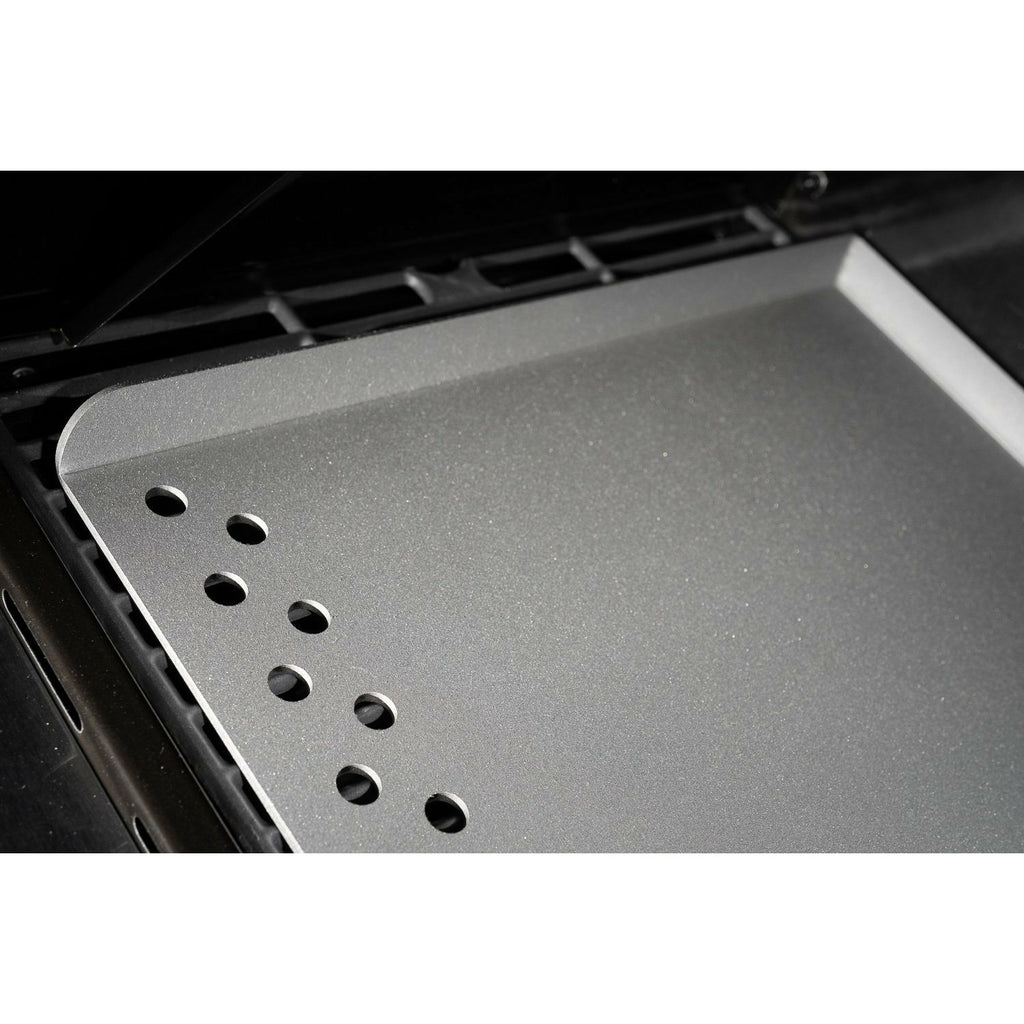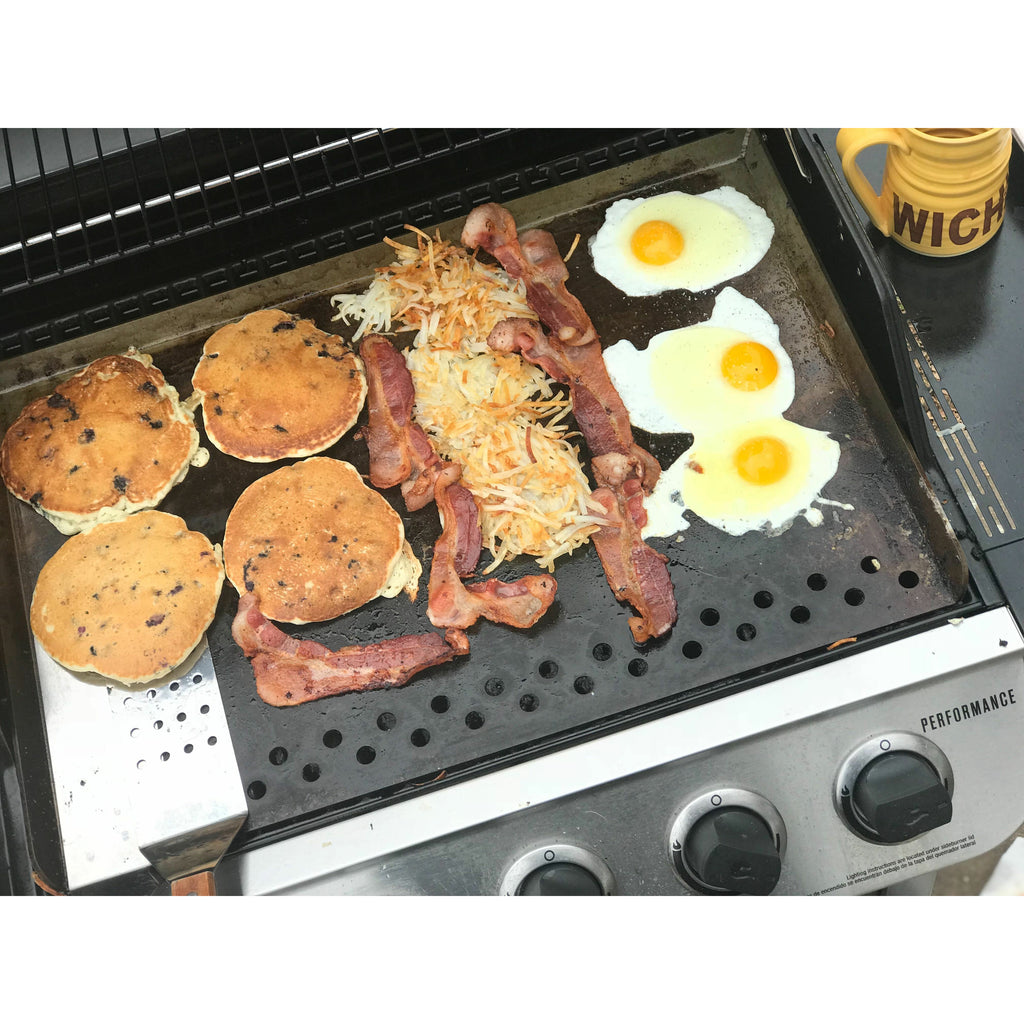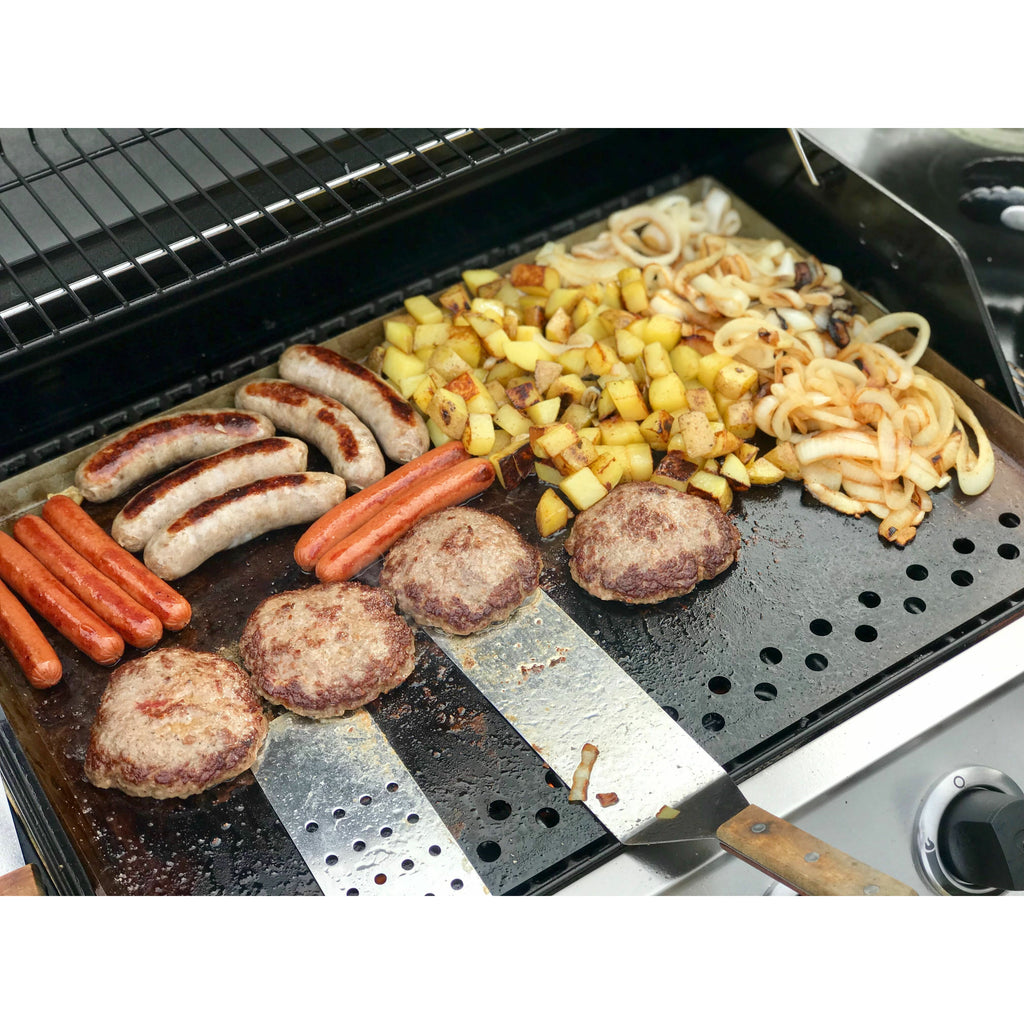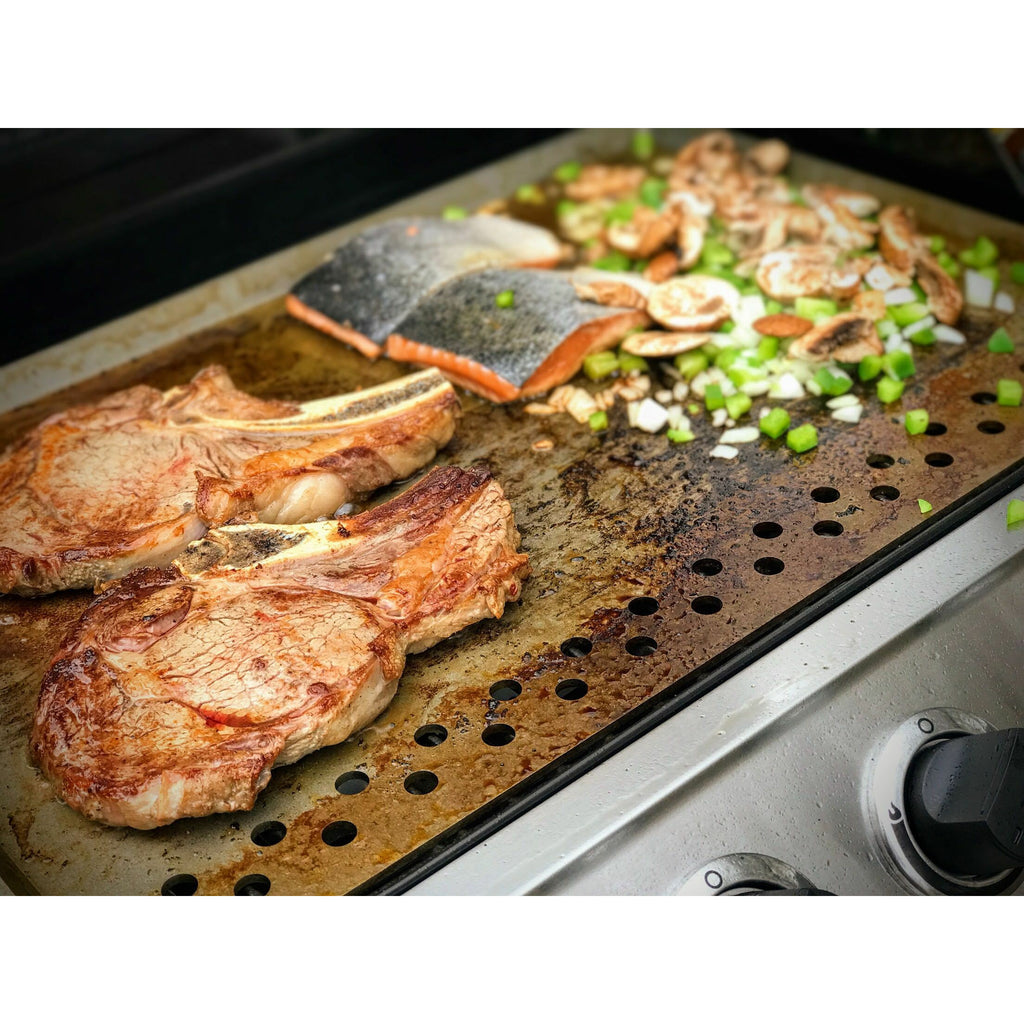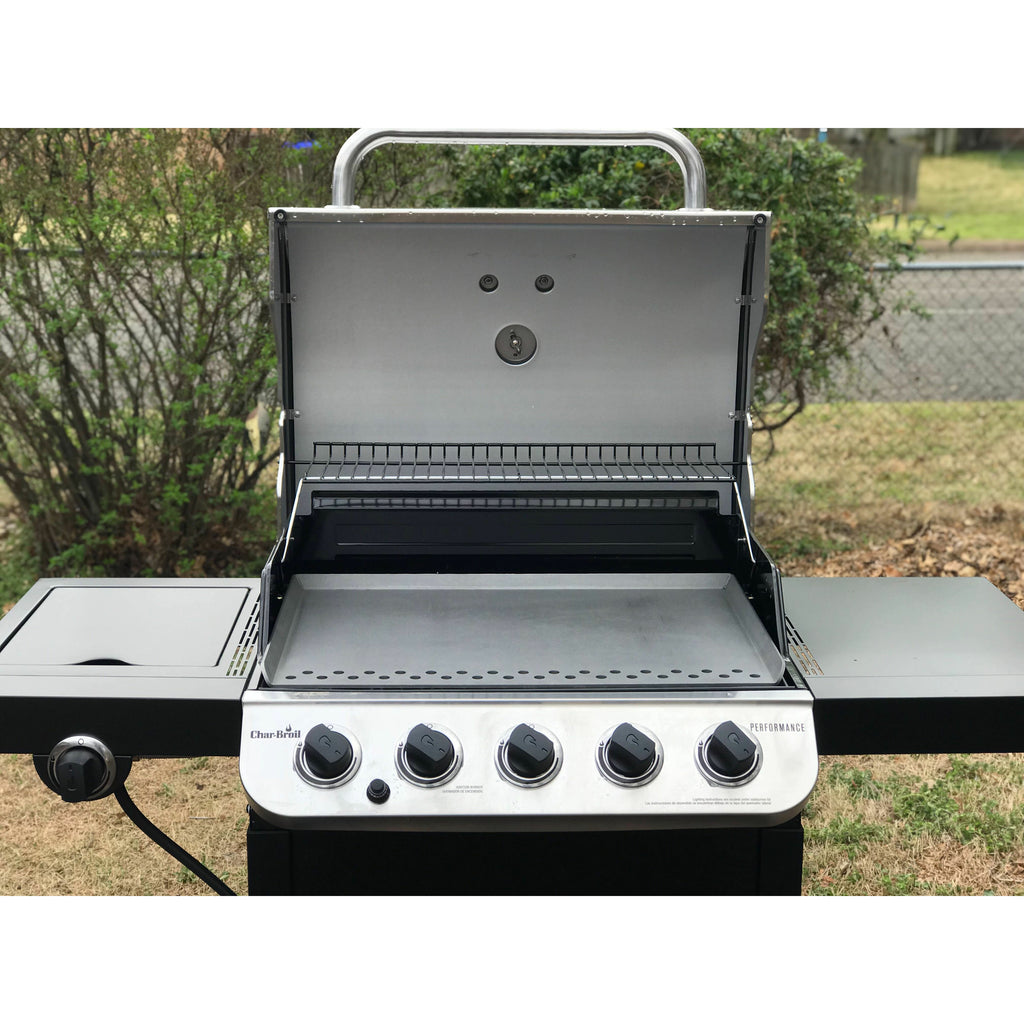 On Sale
Flat Top Starter Kit - Outdoor Grill
This exclusive bundle includes everything you need to make the most of your Flat Top on your Outdoor Grill and create amazing meals at home. This kit includes:
What's Cool
Bring your joy of flat top cooking to the Great Outdoors with this special version of the Flat Top designed specifically for outdoor propane and charcoal grills. Inheriting many of the best design features from the original indoor Flat Top, this version comes in a more grill friendly 16-1/8" x 23-7/8" size that fits a wide range of outdoor grills while still allowing their lids to fully close. Find out more about this and other Flat Top cooking options on our sister website, Steelmade Cookware.
Large 1/2" drain holes run the full width of the front providing easy drainage to the grill's grease trap below and keeps dangerous hot oil and grease inside and safely away from children and pets. If your grill doesn't have an integrated grease trap or you want to keep your grill as clean as possible we also offer a unique drip tray for the outdoor Flat Top.
The flat front provides easy access to the food and crucial airflow to help prevent food from becoming too moist or soggy.
What's Hot
The Steelmade Flat Top for Outdoor Grill provides much more even heating versus competing dedicated flat top grills. Other manufacturers use thinner 1/8" steel with round burners placed very close to the bottom creating hot spots and uneven heat distribution. The Steelmade Flat Top is made from 3/16" steel that is 50% thicker for superior heat retention. The greater distance from the grill burners to the bottom of the Steelmade Flat Top also creates much more even heating for more consistent cooking and better tasting food. The thermal images below highlight the clear difference that makes the Steelmade Flat Top the superior performer.
Blackstone Grill Heat Distrubtion
Steelmade Flat Top Heat Distrubtion
Made in the USA using 7 gauge American Steel
Includes a Lifetime Warranty
Measures 16-1/8" deep x 23-7/8" wide x 15/16" tall (outside dimensions)
Weighs 21 pounds
Seasons just like cast iron cookware
Max Temperature Rating 600 Degrees Fahrenheit
Compatible with gas and propane grills