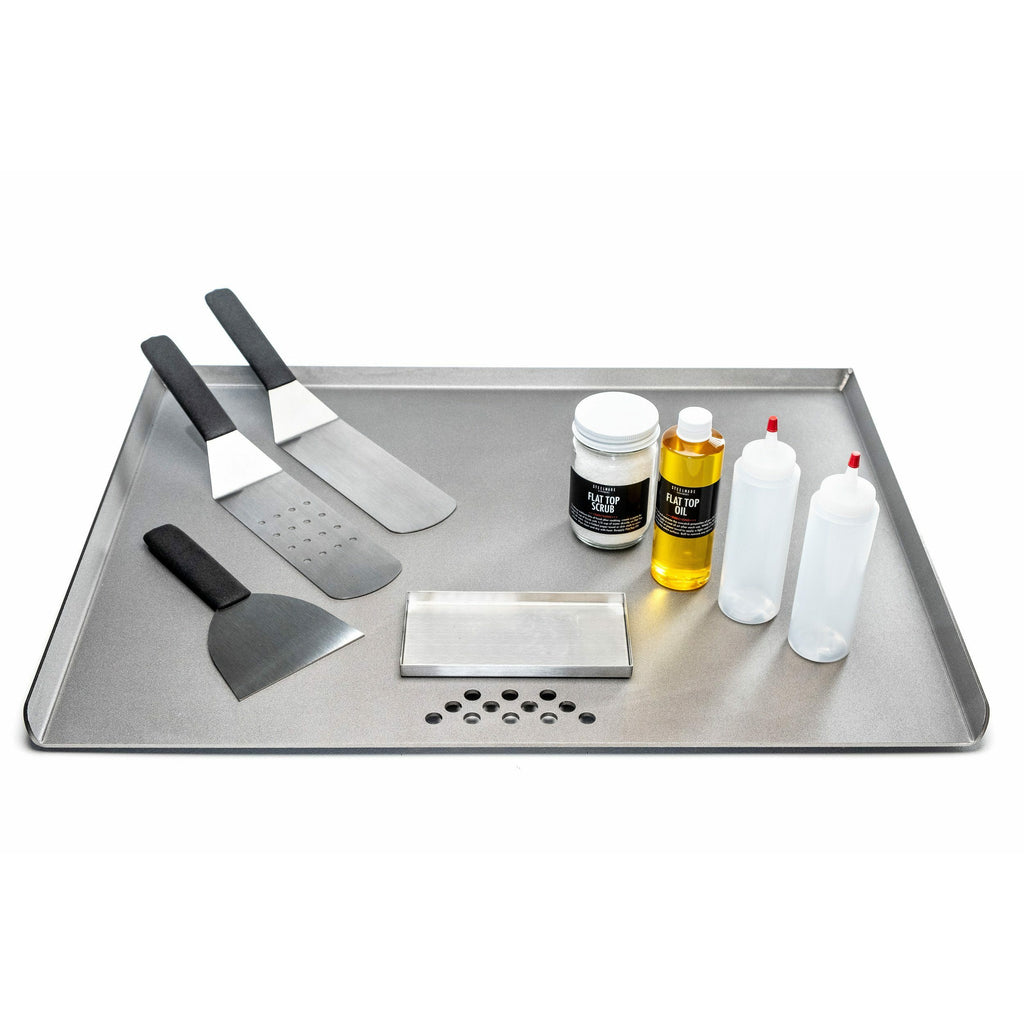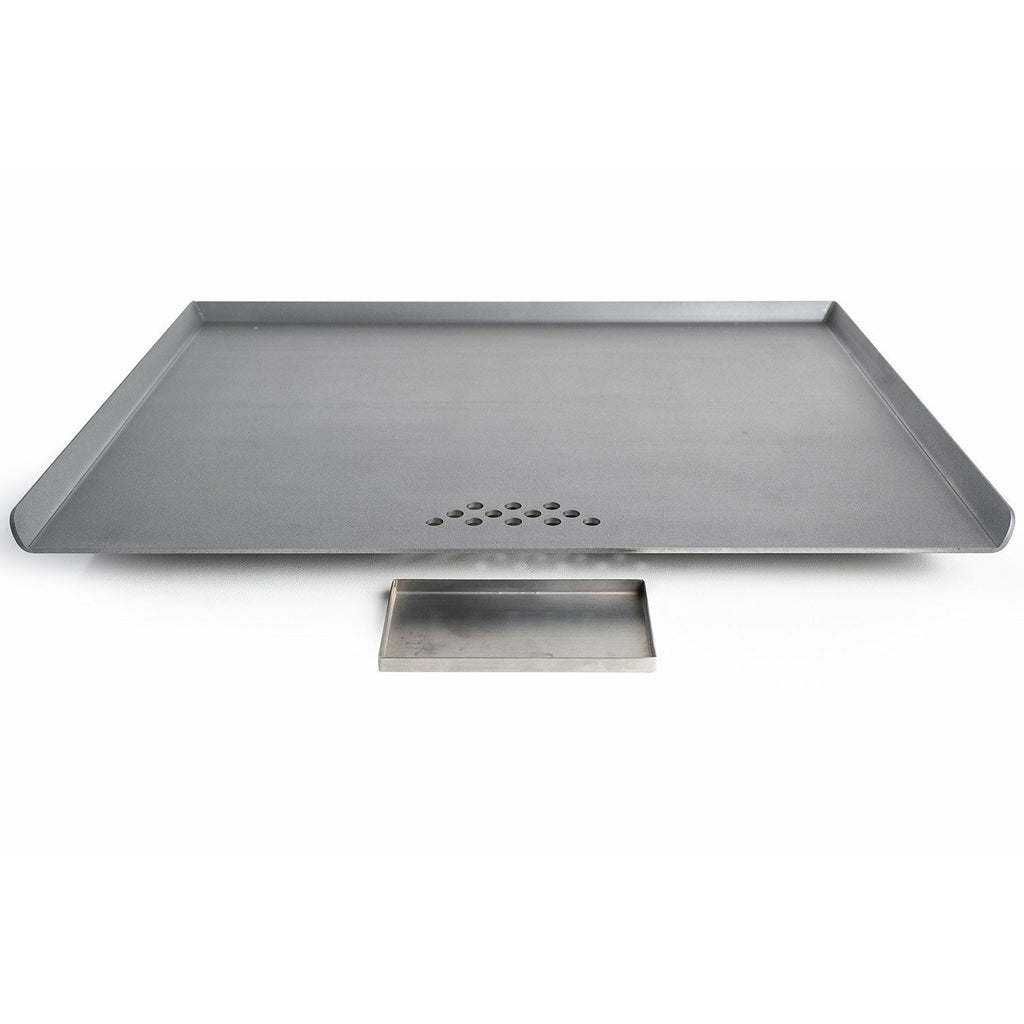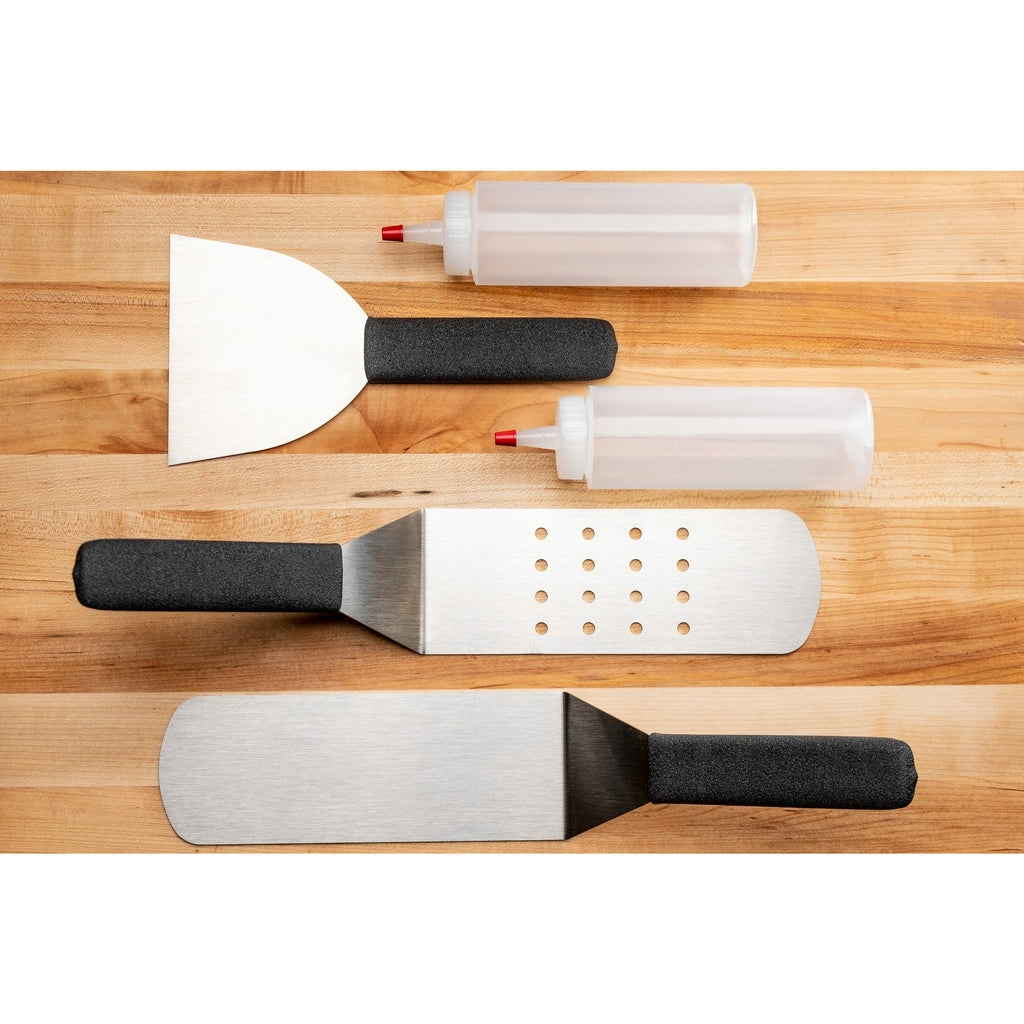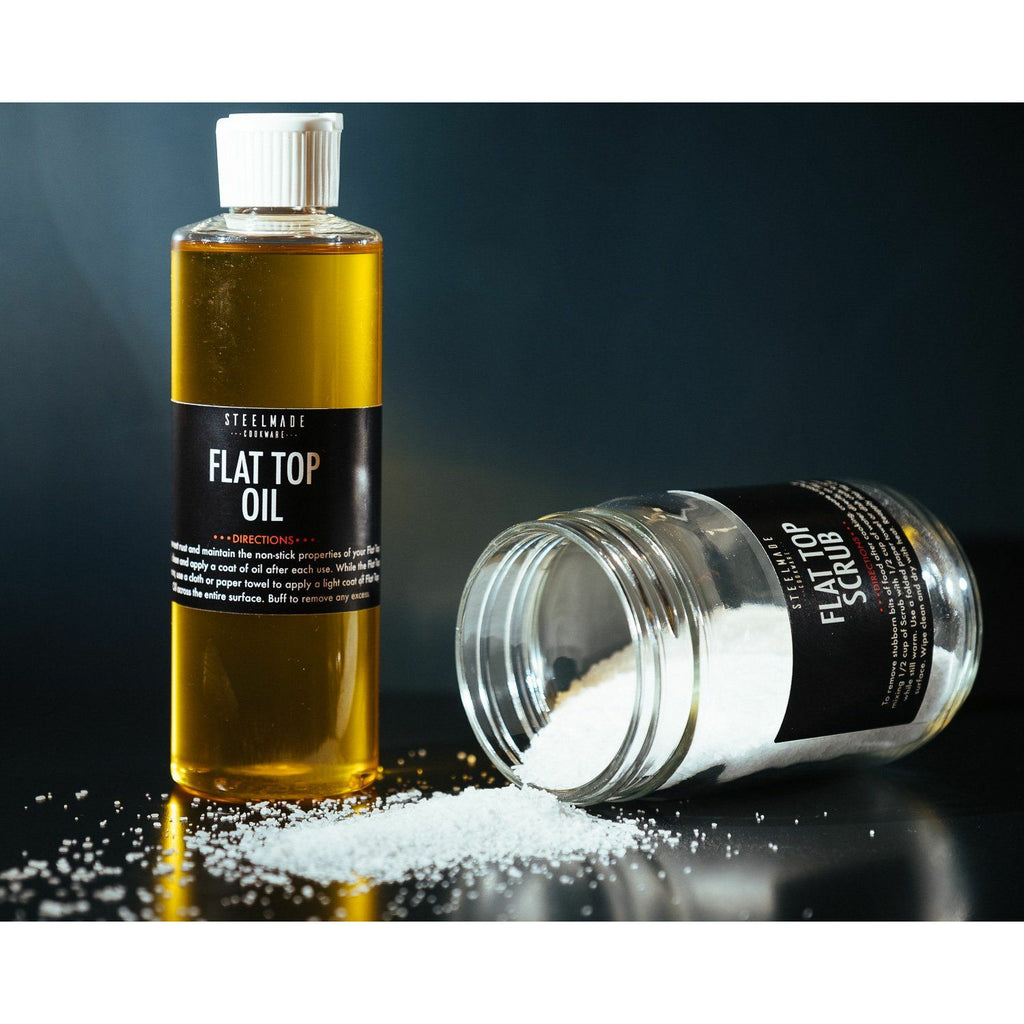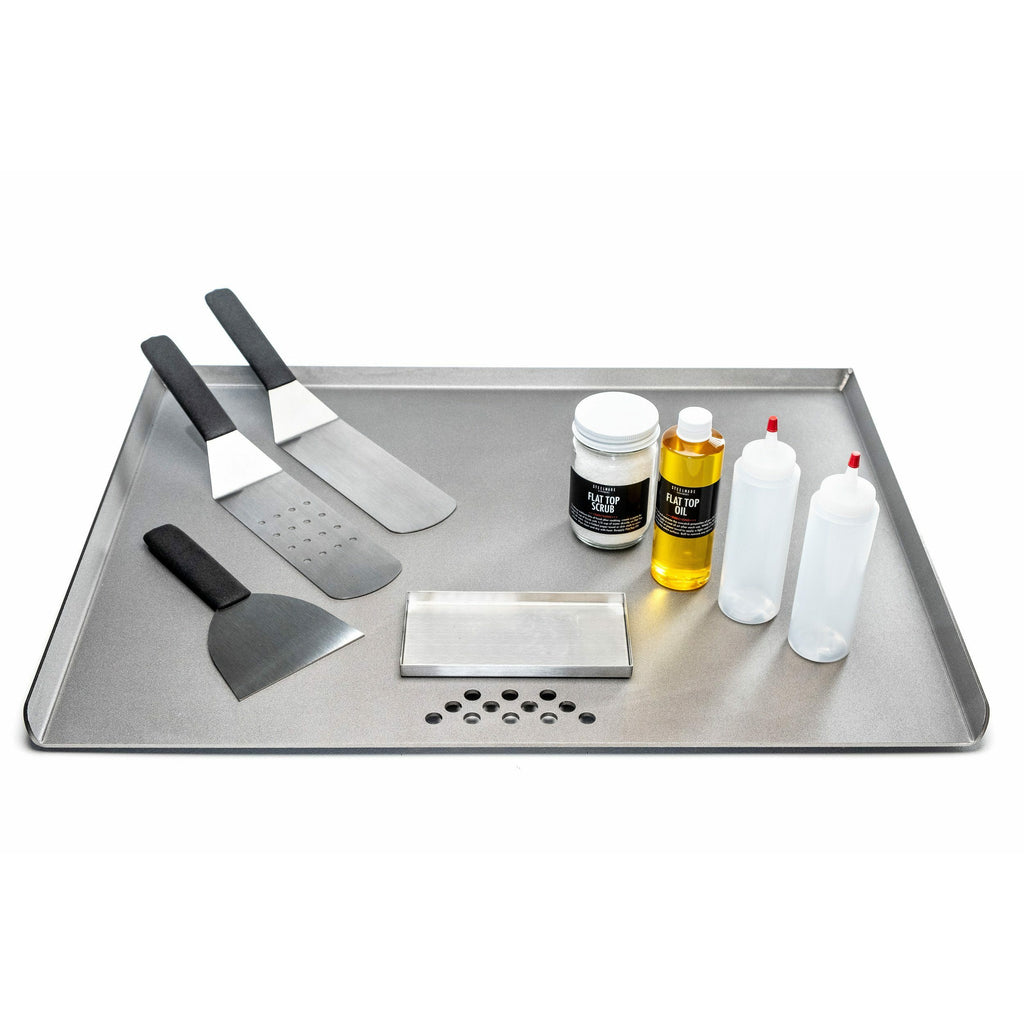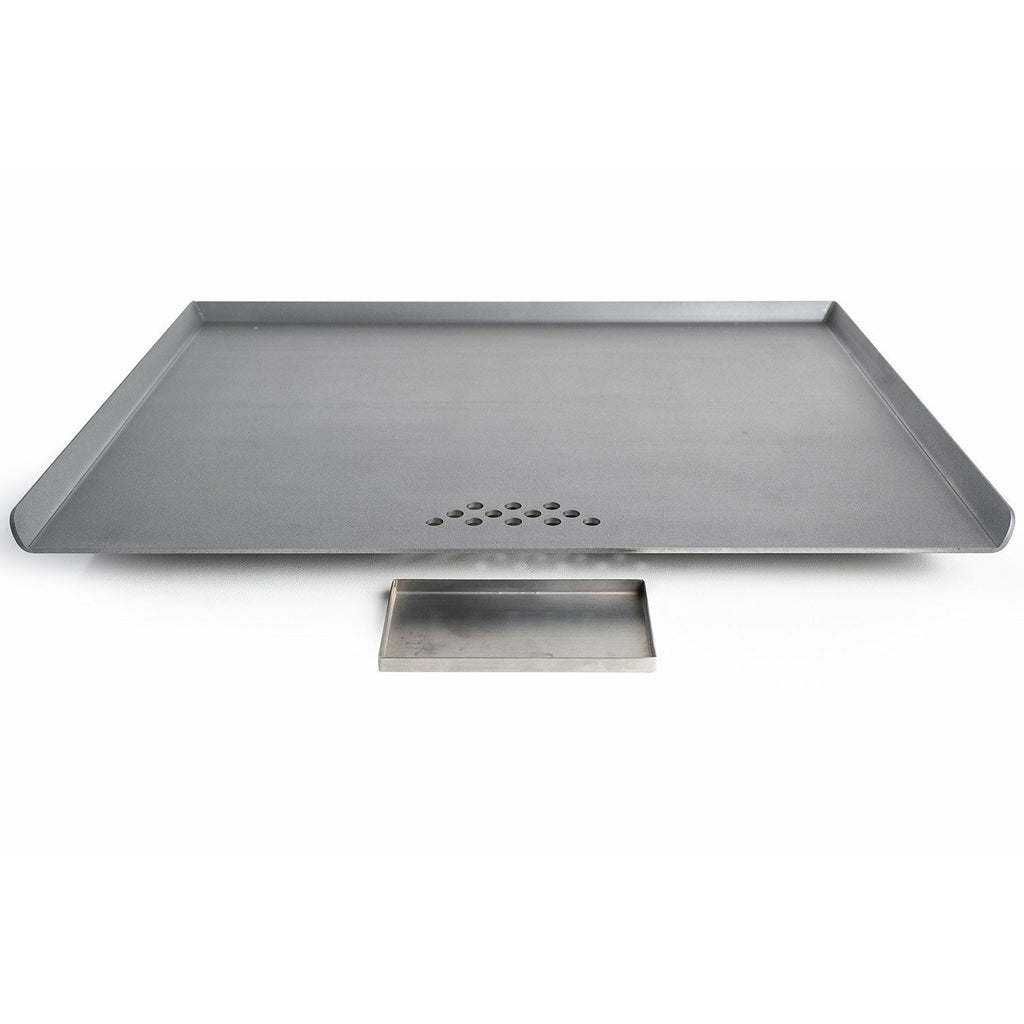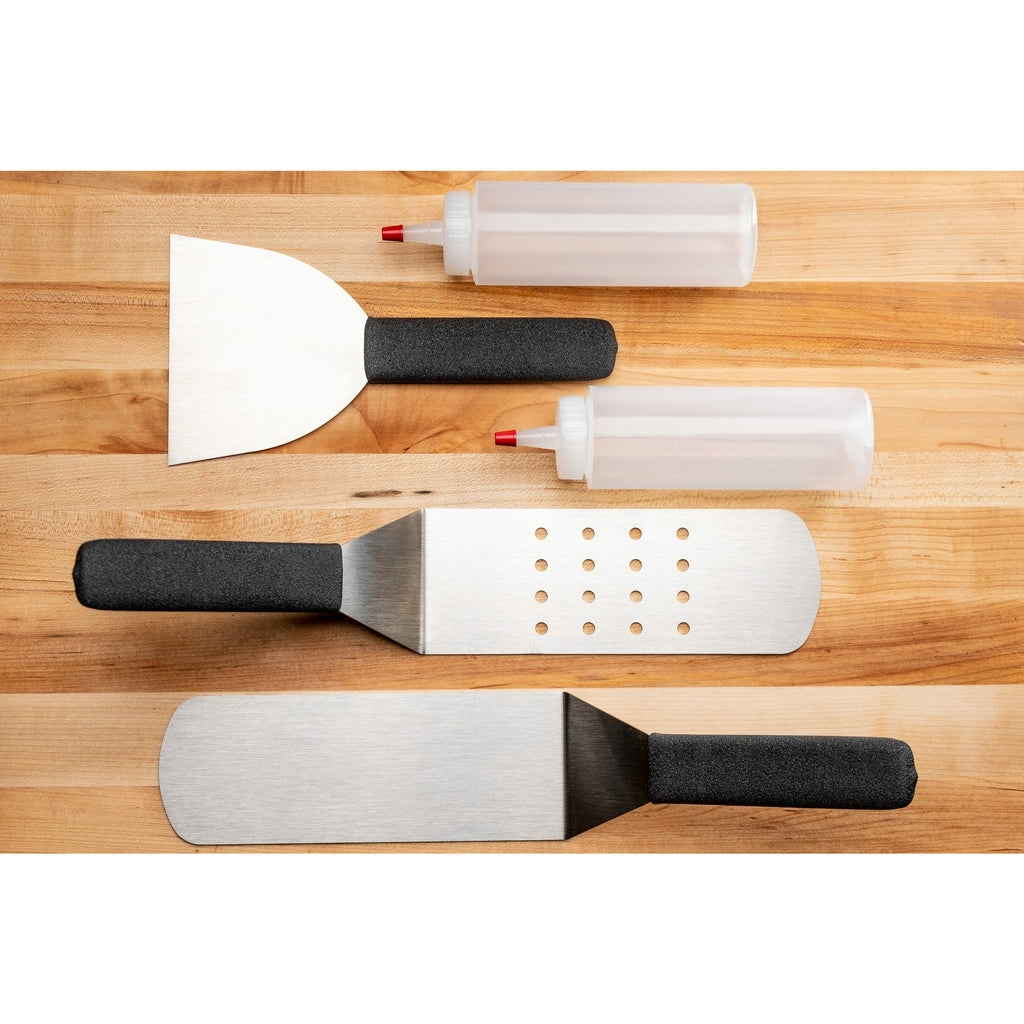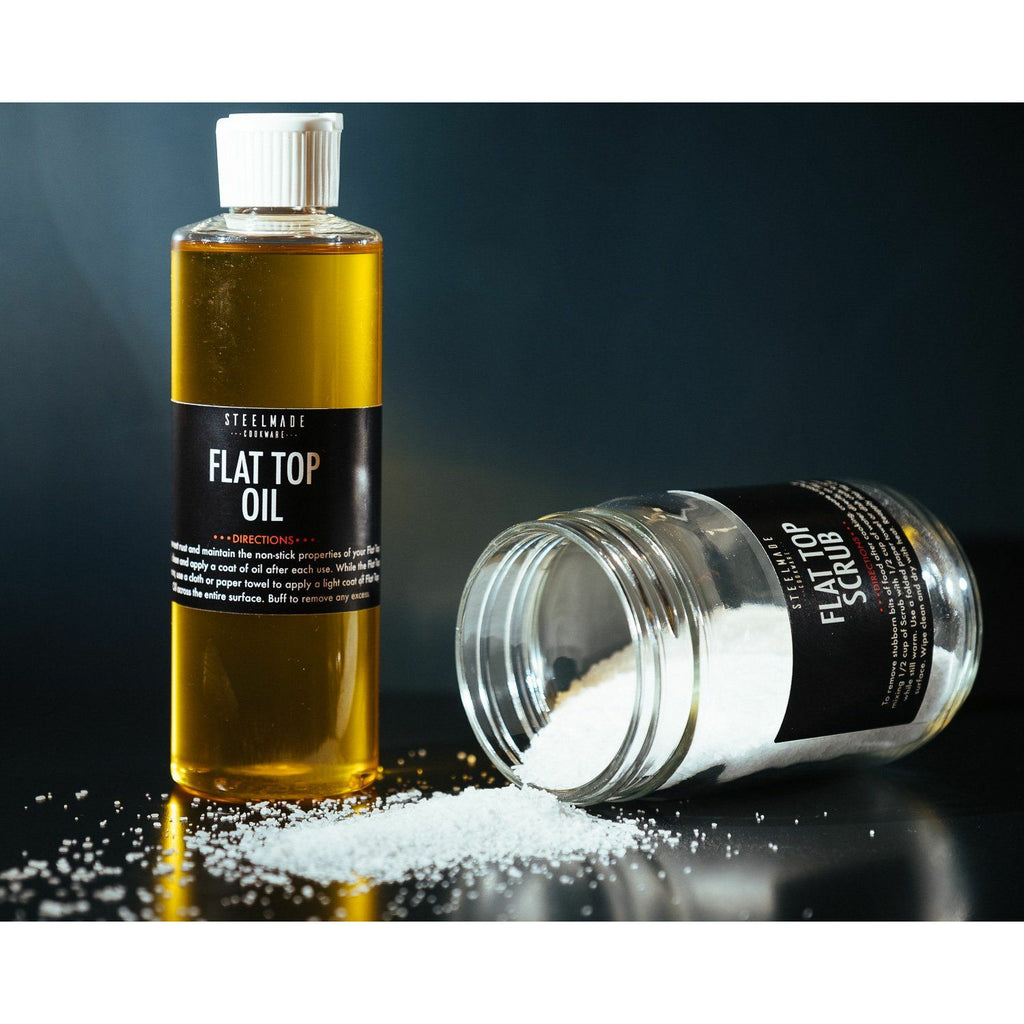 On Sale
Flat Top Starter Kit - Gas or Electric Coil 30" Range Stoves
This exclusive bundle includes everything you need to make the most of your Flat Top Grill and create amazing meals at home. This kit includes:
The Steelmade Flat Top Grill is the perfect accessory to transform your standard range stove into a flexible and fun flat top griddle. Eliminate multiple pans and skillets and make amazing food for breakfast, lunch, and dinner on one unique cooktop that only gets better with age.
Our standard Flat Top is designed for common 30" gas and electric ranges with up to 5 burners. If you're unsure if your stove will work you are invited to send a photo and measurements to info@steelmadeusa.com and we can verify for you. Custom sizes are also available.
Extra large 27" x 20" cooking surface
Hand oiled finish creates a naturally non-stick surface
Includes dishwasher-safe removable grease trap
Heavy duty 3/16" mild steel construction features a lifetime warranty
Made in Kansas with American Steel
Max Temperature Rating 600 Degrees Fahrenheit
Weighs 30 pounds
Compatibility
The Steelmade Flat Top is compatible with gas ranges or electric ranges with coil heating elements. The drip tray sits underneath the Flat Top and requires just 1/2" of clearance below the top of the range heating elements on electric coil stoves.
Not sure what kind of cooktop you have? Click here
On gas ranges with removable grills, there are two options for positioning the drip tray. First, you can leave the center grate installed and simply place the drip tray underneath as shown in the photo below. To keep your grate clean you can prevent drippings from touching the grate by putting a little piece of tin foil around the small part of the grate that sits directly underneath the drain holes. Alternatively, you can remove the center section of grate entirely.
Questions about whether the Flat Top works with your stove? Contact us today!
Use your iPhone to see the Flat Top on your stove before you buy it!