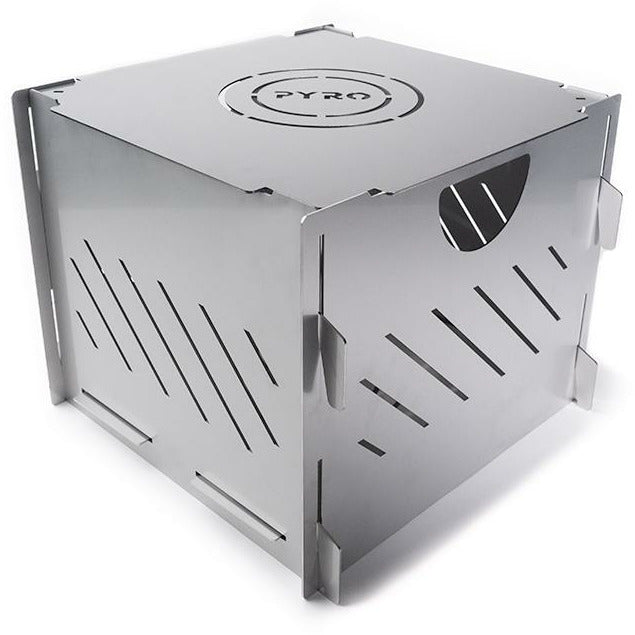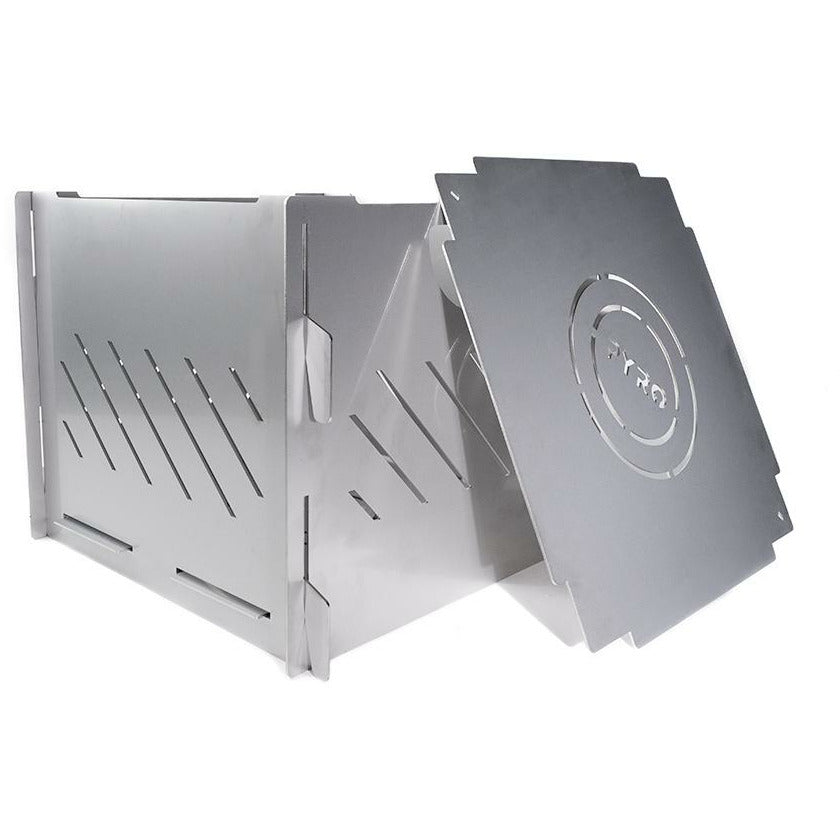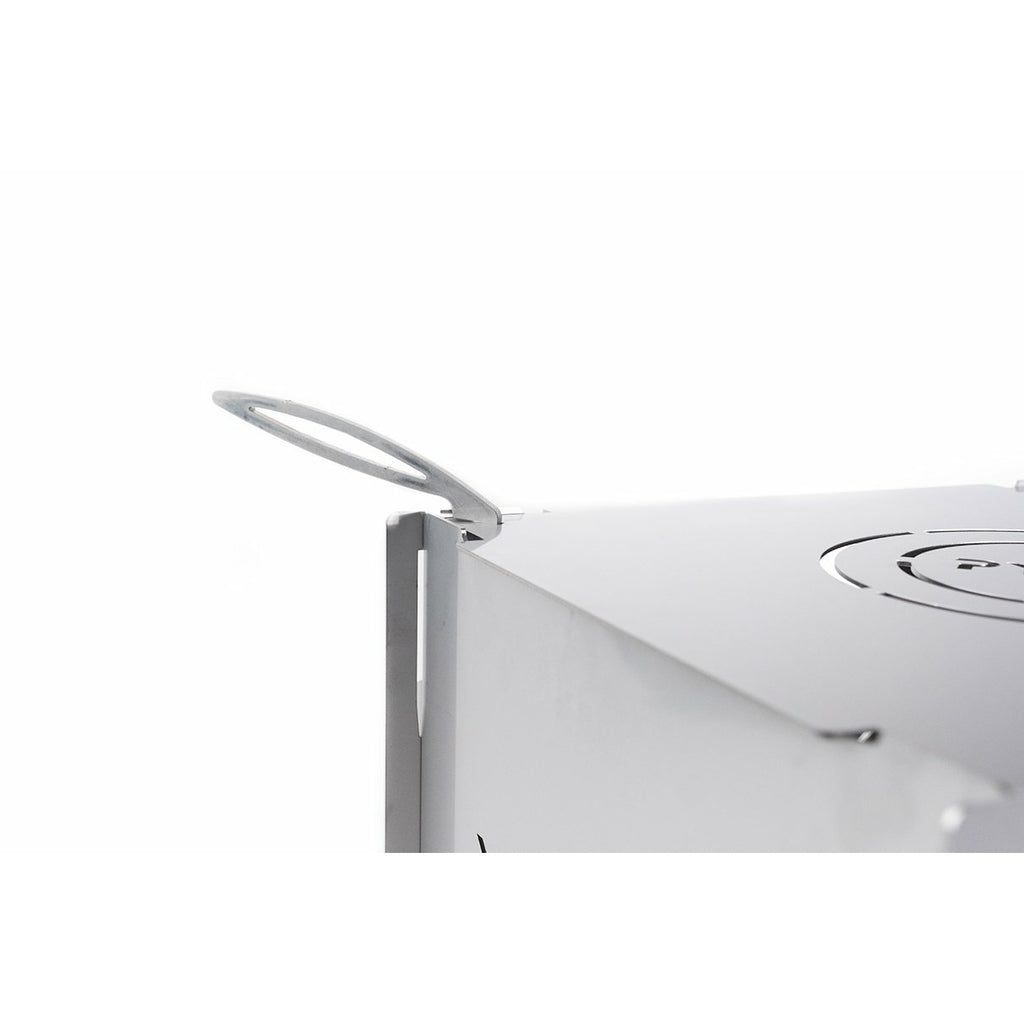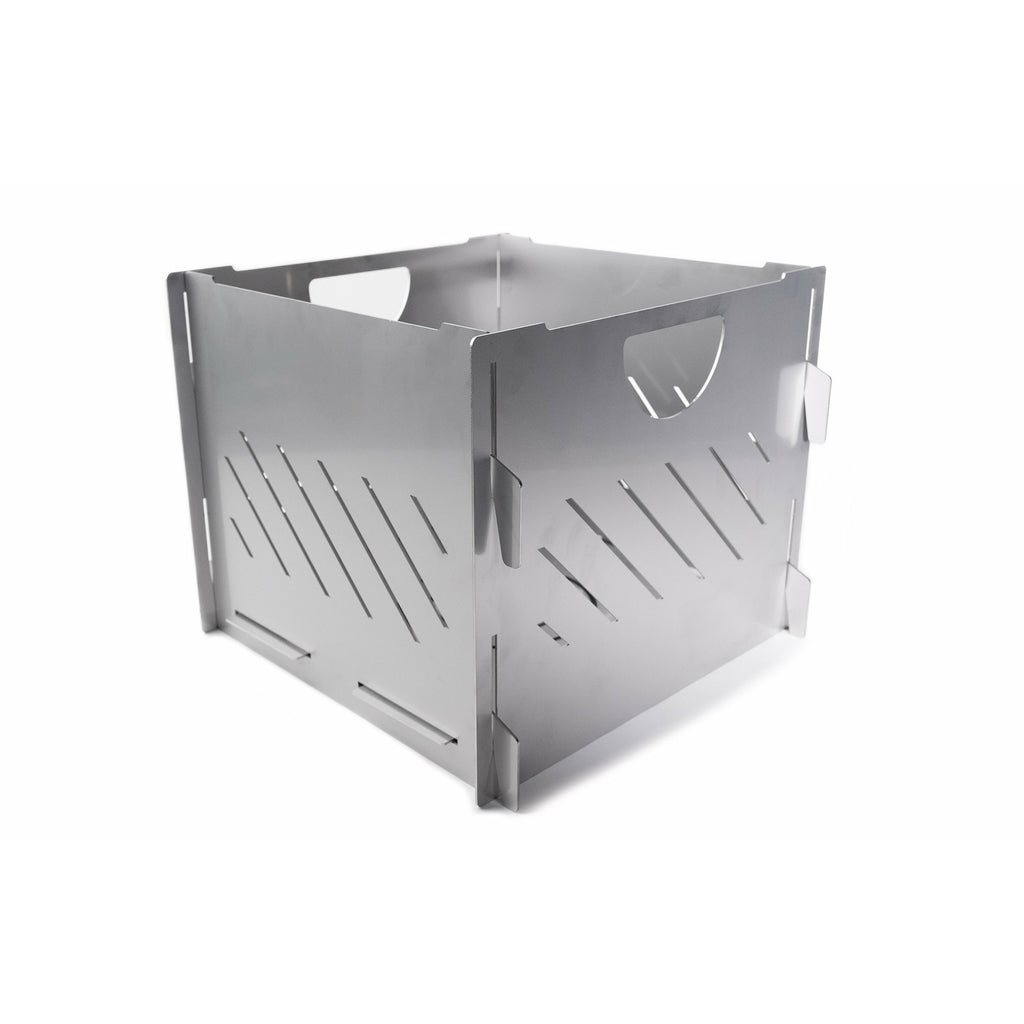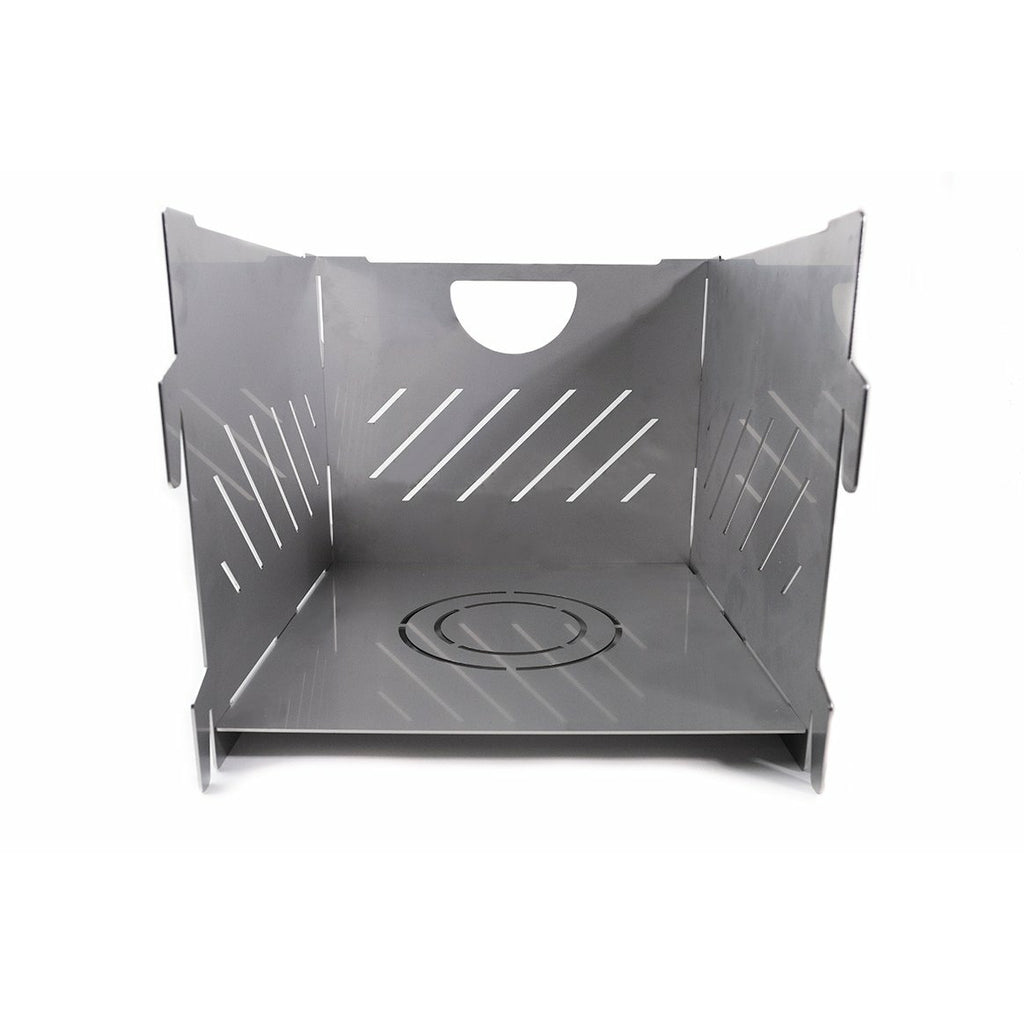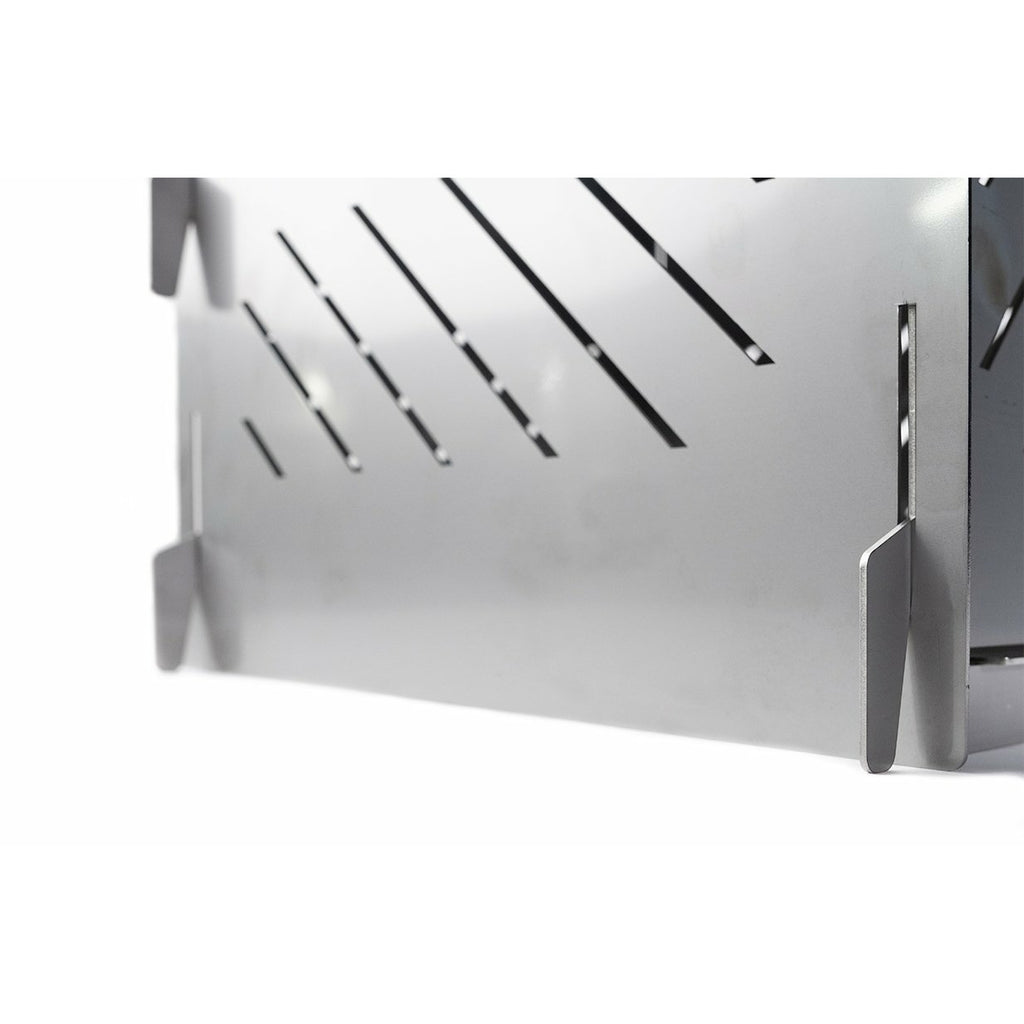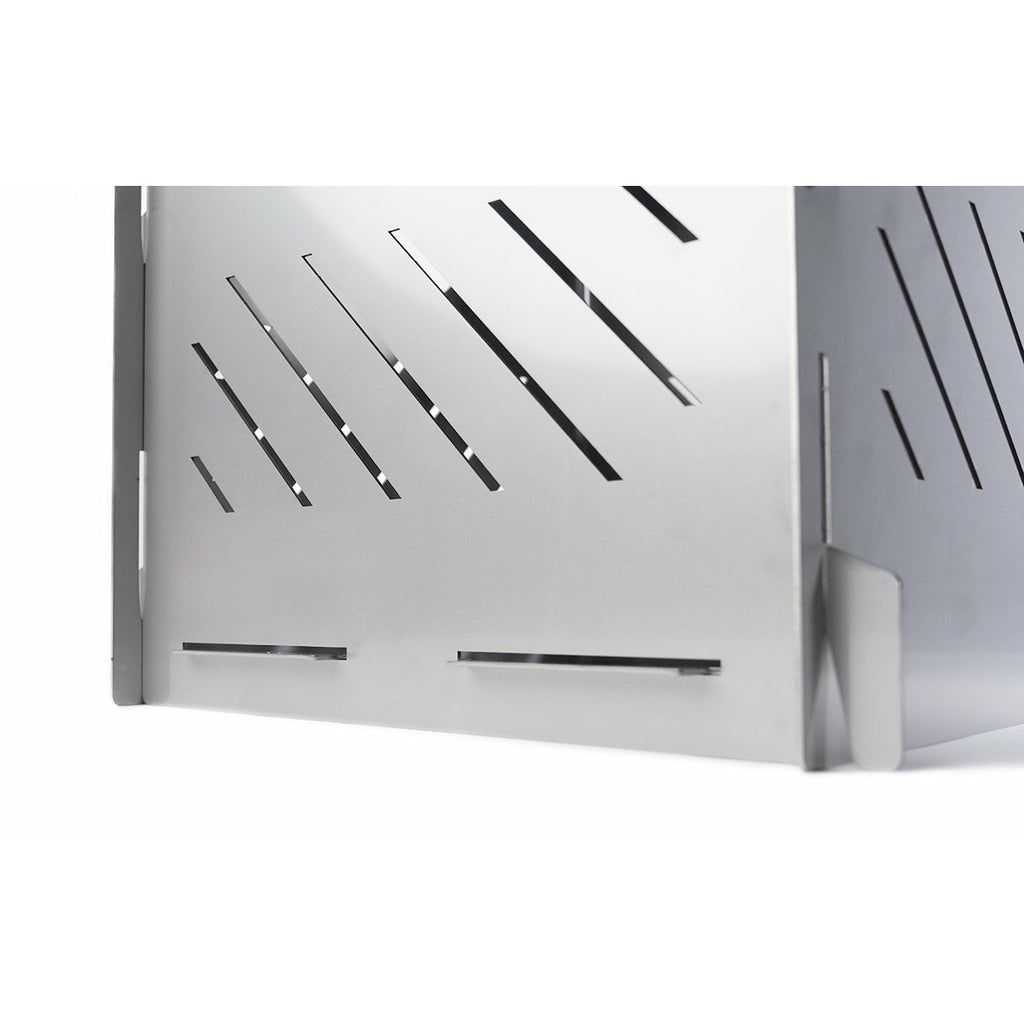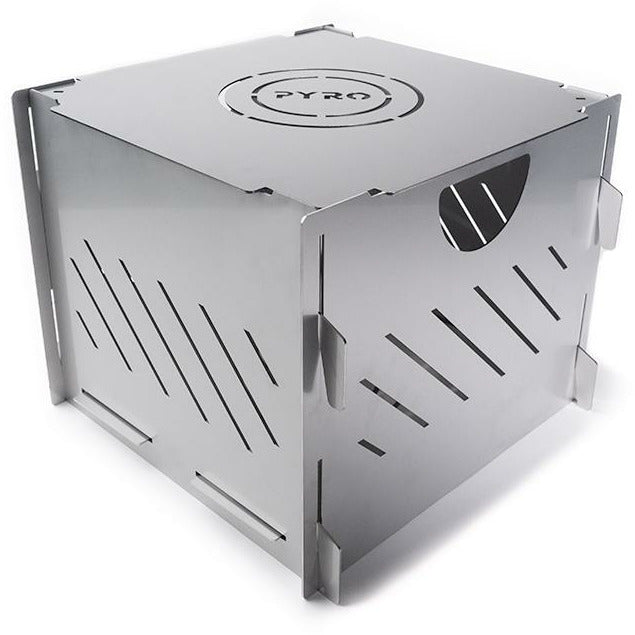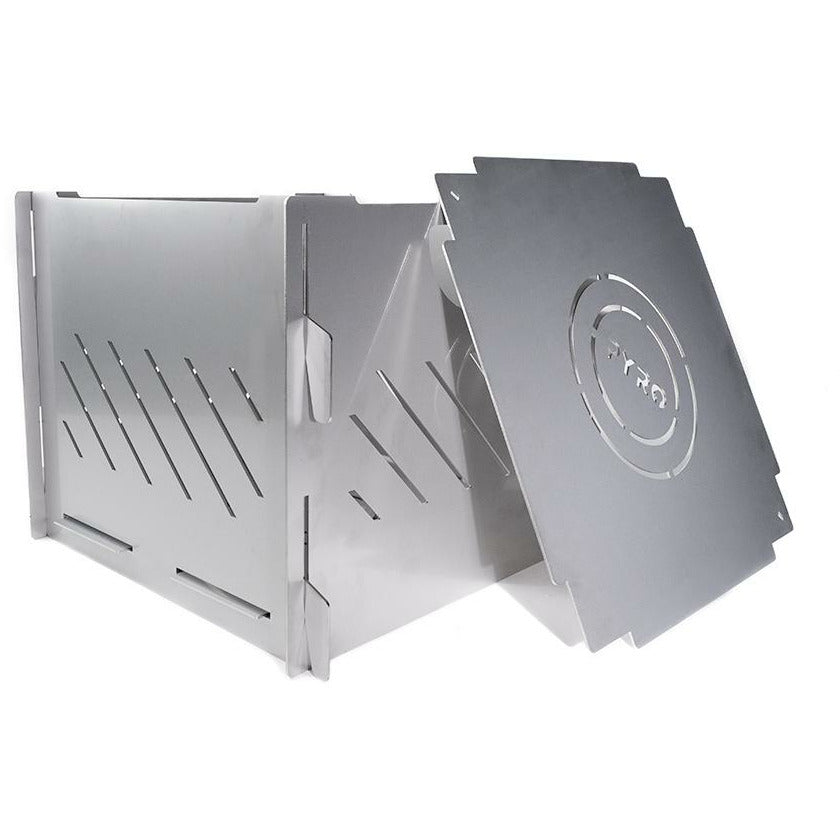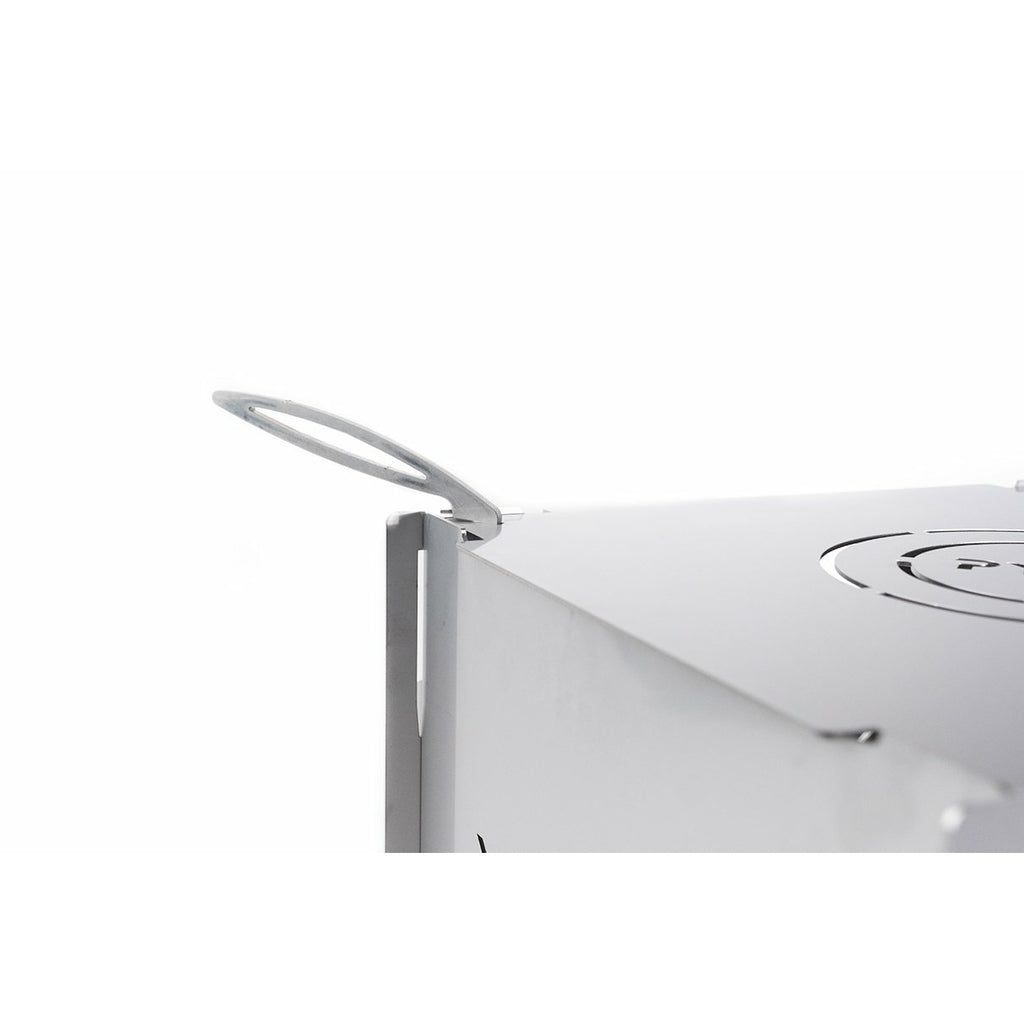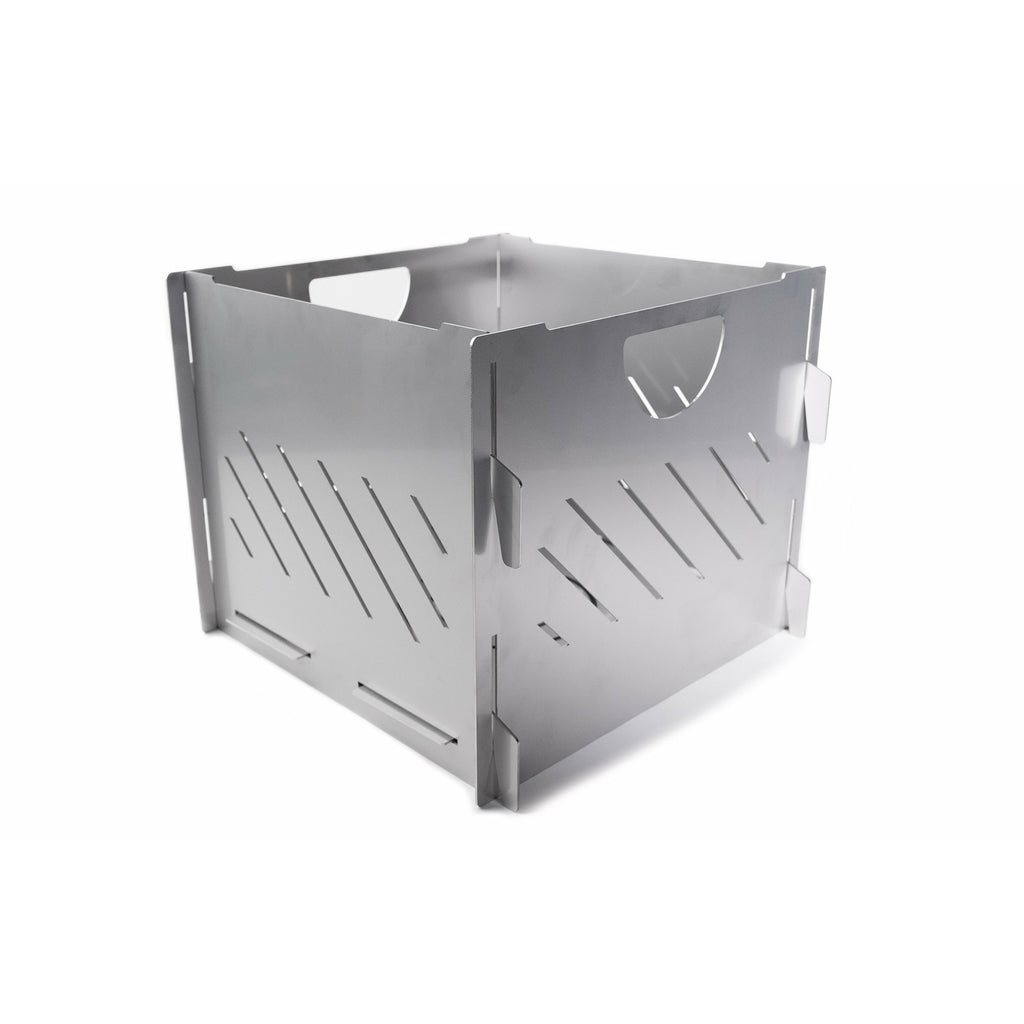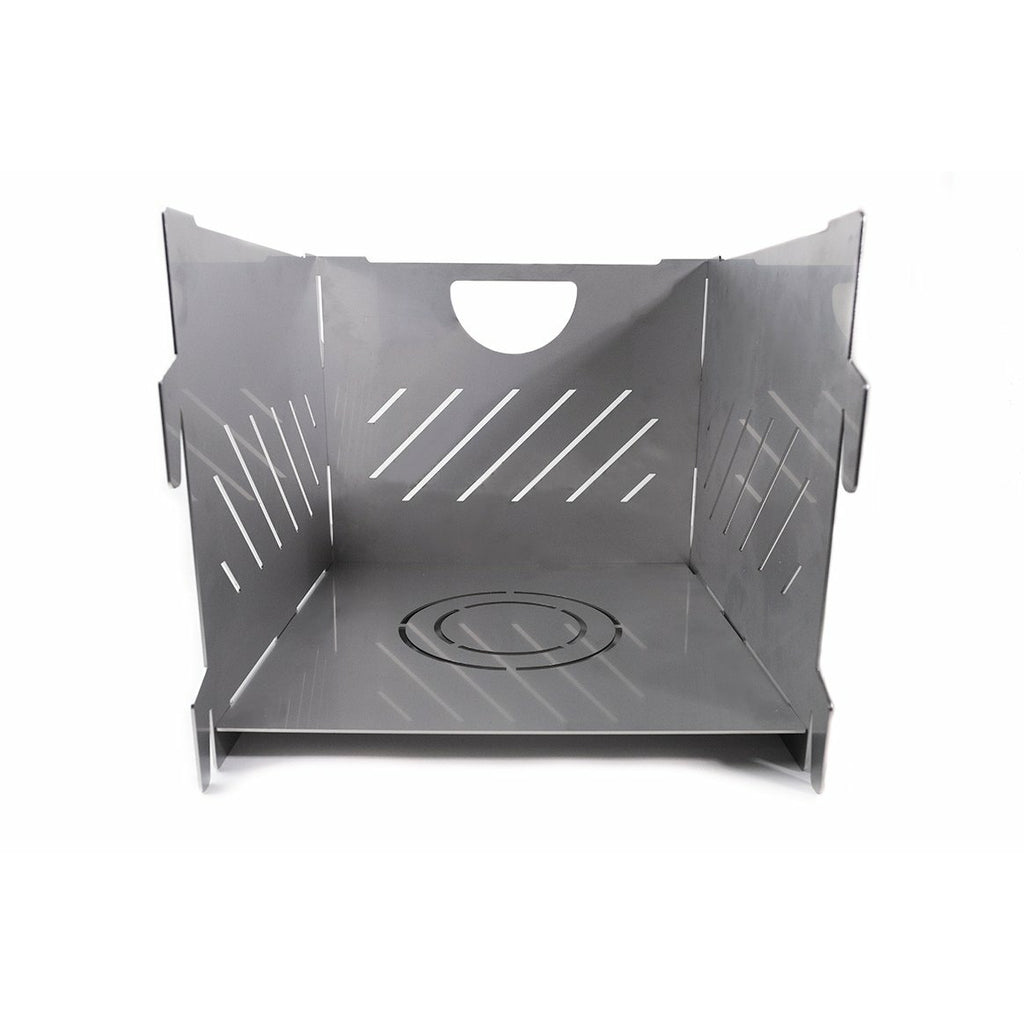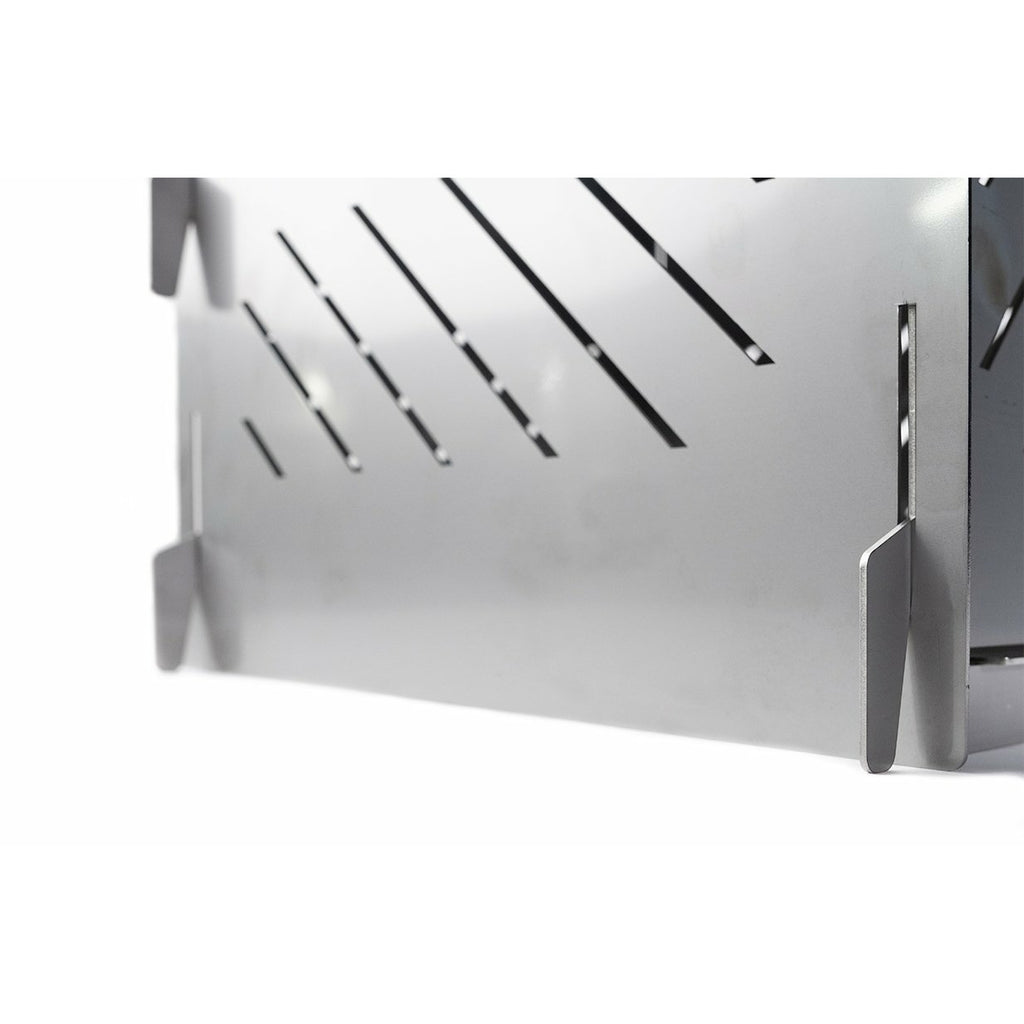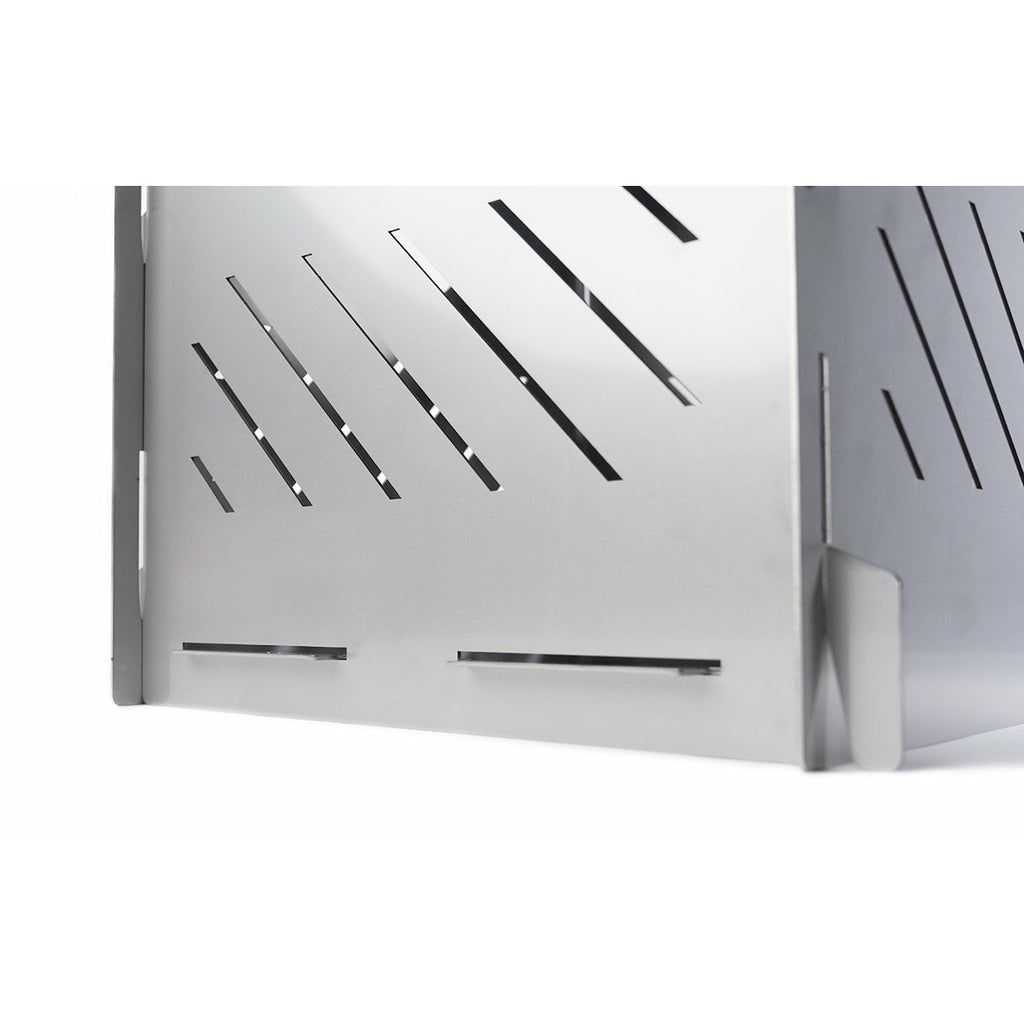 On Sale
Stainless Steel Pyro Cage MINI - Portable Fire Pit Camp Fire
The Pyro Cage MINI is the ultimate portable fire pit for camping and RV. It stores flat and is small enough to be easily packed with camping gear or under the backseat of a car, always ready for your next adventure. It's large enough to heat a group and can handle wood up to 13" long.
Fire safety has never been more important - the Pyro Cage MINI offers a fully enclosed burn to make sure enjoying the great outdoors responsibly doesn't mean being cold in the dark. Precision laser-cut vents provide excellent airflow to keep the fire burning clean and hot while preventing dangerous embers from escaping.
The clever time-tested tab and slot design of our larger Pyro Cages make assembling the MINI quick and easy - and no tools are required! The four side panels lock together securely to form a strong frame that can't tip over.
The base of the cage slides easily into the two tabbed panels and serves two functions. First, it keeps the fire off the ground to make burning even safer. Second, it allows for increased airflow from below to keep the fire burning hot and clean.
The removable lid sits on top and is easily removed with the included handle, even when it's hot. This makes adding additional wood safe and easy. It also serves double-duty as a spacious 13-3/4" x 13-3/4" cooktop that easily accommodates full size cooking pans and griddles.
Made in USA with 14 gauge American Stainless Steel
Uniquely angled slots provide excellent rigidity for a stronger design and superior airflow
Clever tab and slot design enables easy assembly with no tools or hardware needed
Heavier gauge steel resists warping from heat and stands up to heavy use
Simple design can be stored flat after use
Integrated handles for easy transport
The included lid helps contain embers and ash from escaping the cage while burning
Includes lid removal tool
Assembled dimensions are approximately 13" square by 11.5" tall
Assembled weight is approximately 18 pounds