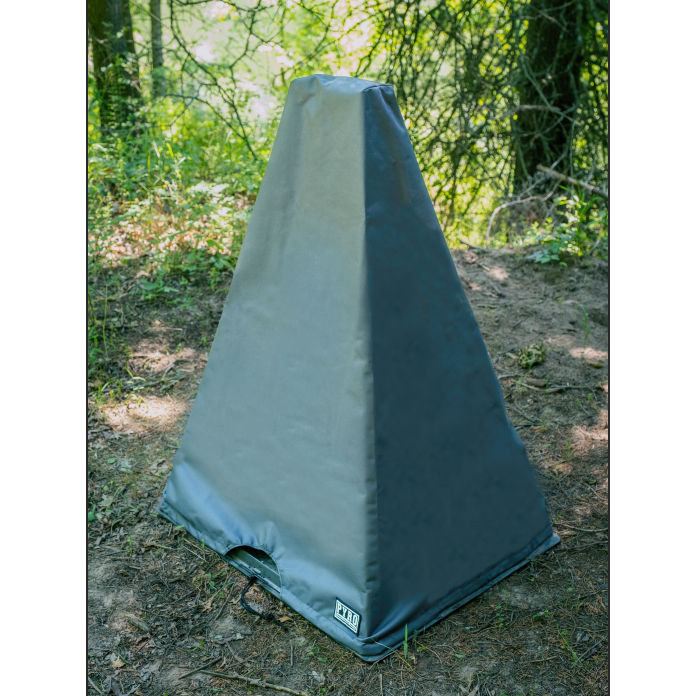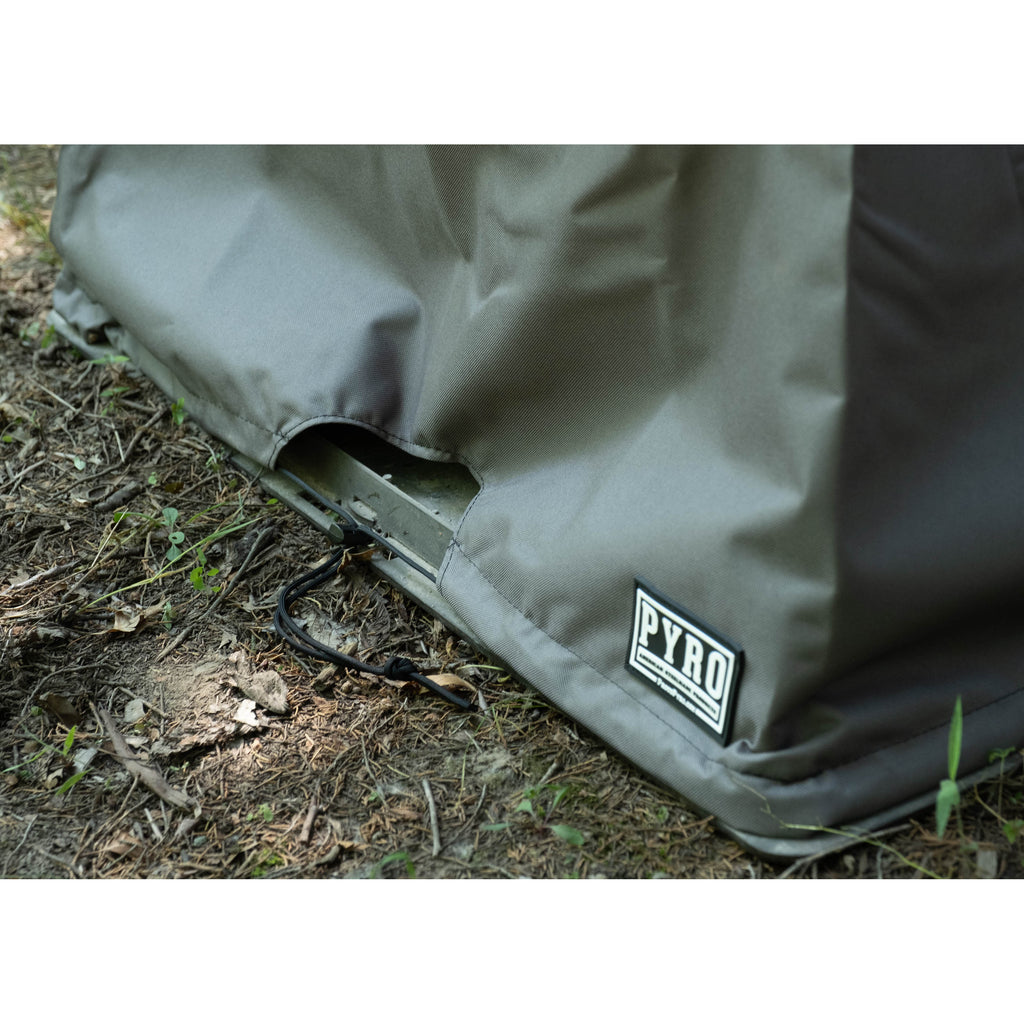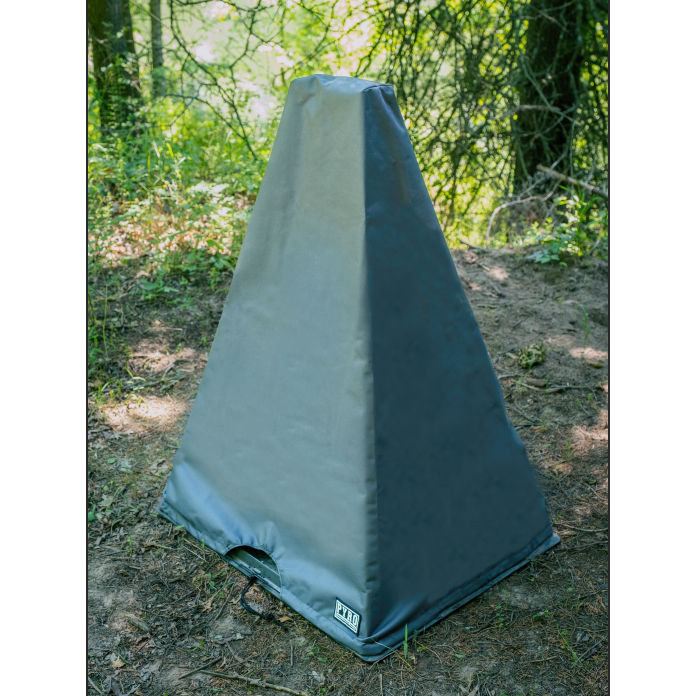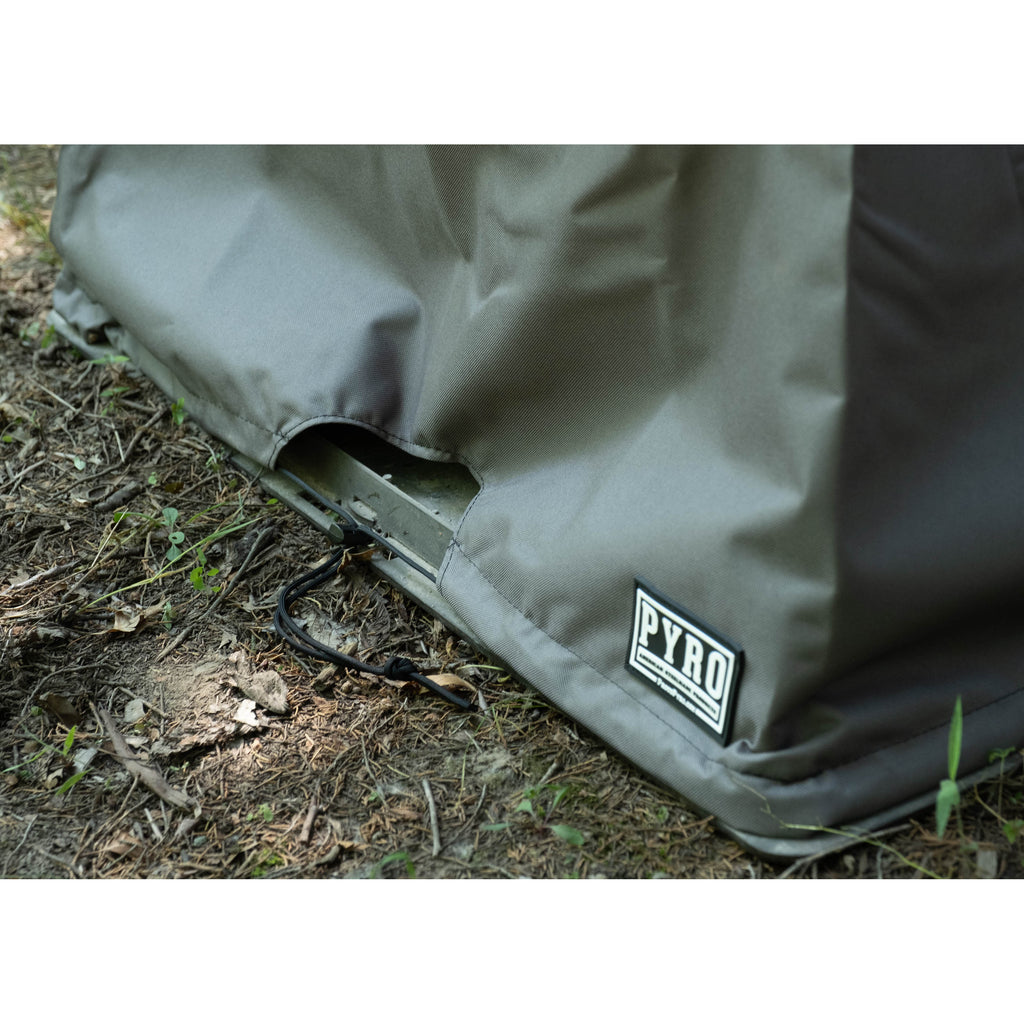 On Sale
Cover for Pyro Tower - 100% Polyester
Our 100% polyester canvas covers are sized to perfectly protect your Pyro Tower and are built to endure extreme conditions. The heavy duty cover is water and mildew resistant and uses a superior solution dye process and UV treatment to extend the life of the color for years of attractive service.
While the cover will provide increased protection for your Tower it is still important to maintain the oiled finish on the steel for maximum protection. Learn more here.
Washing Instructions: Clean regularly with mild detergent or Trek7 Active Wash making sure to rinse out completely and air dry. If you would like to use a stain remover always test on a small corner first for color fastness. Do not bleach. 
Color - Charcoal
Material - 600 Denier Solution Dyed Marine Grade 100% Polyester
Please note: This cover is designed for the Pyro Tower only and will not cover a Pedestal Base. The cover allows for doors or fire screens to be installed when the cover is used. We recommend the optional Vent Louver be removed to allow the cover to fit correctly - simply unthread the handle and store the components inside the Pyro Tower. Please check out this listing to view the cover for Complete Kits and Pyro Towers with Storage Pedestals and this listing to view the cover for Pyro Towers with Usonian Pedestals.