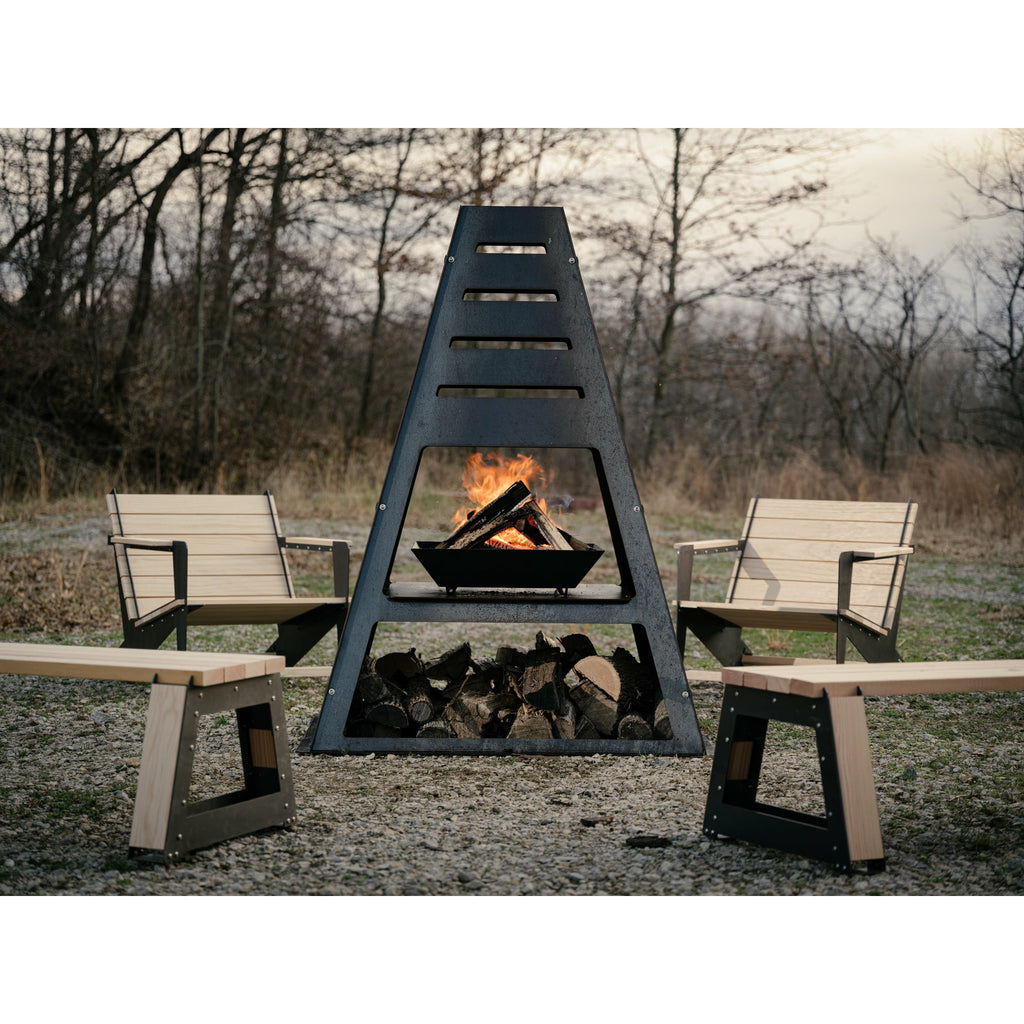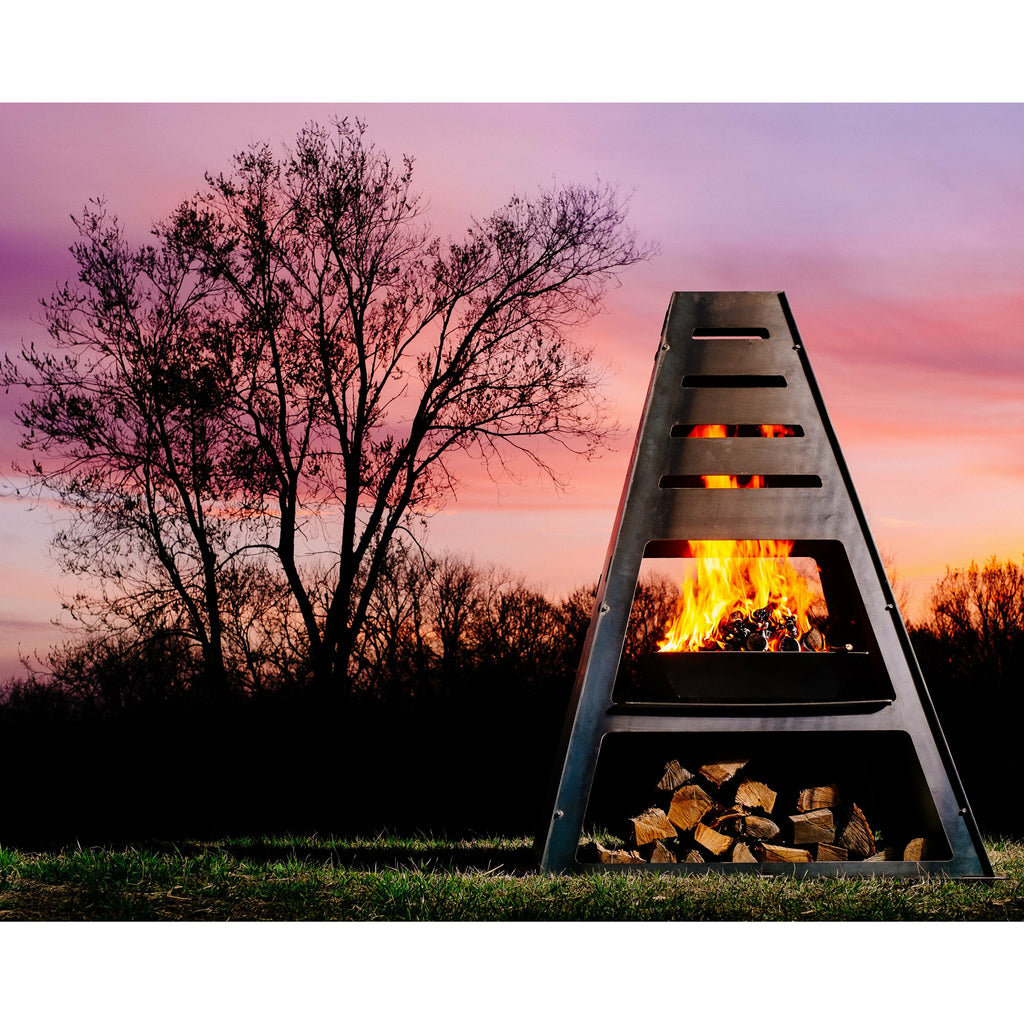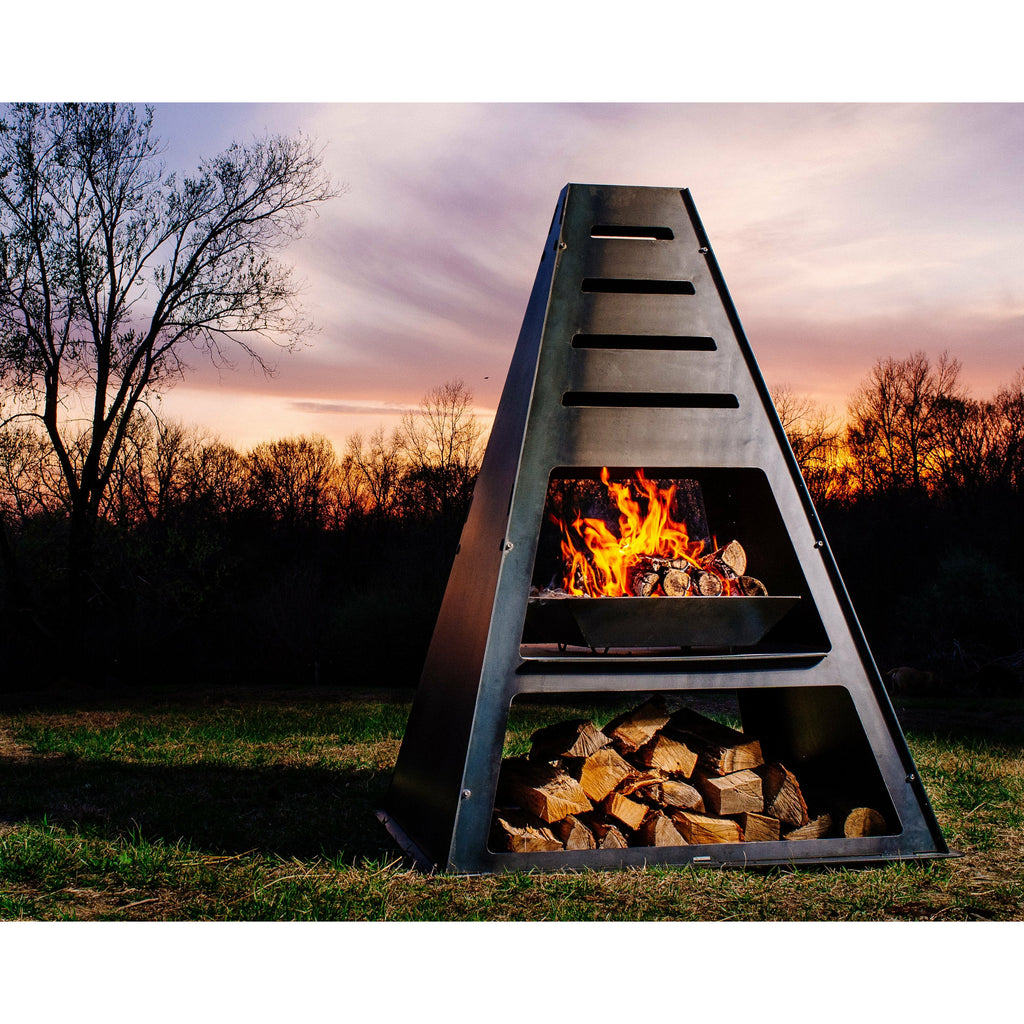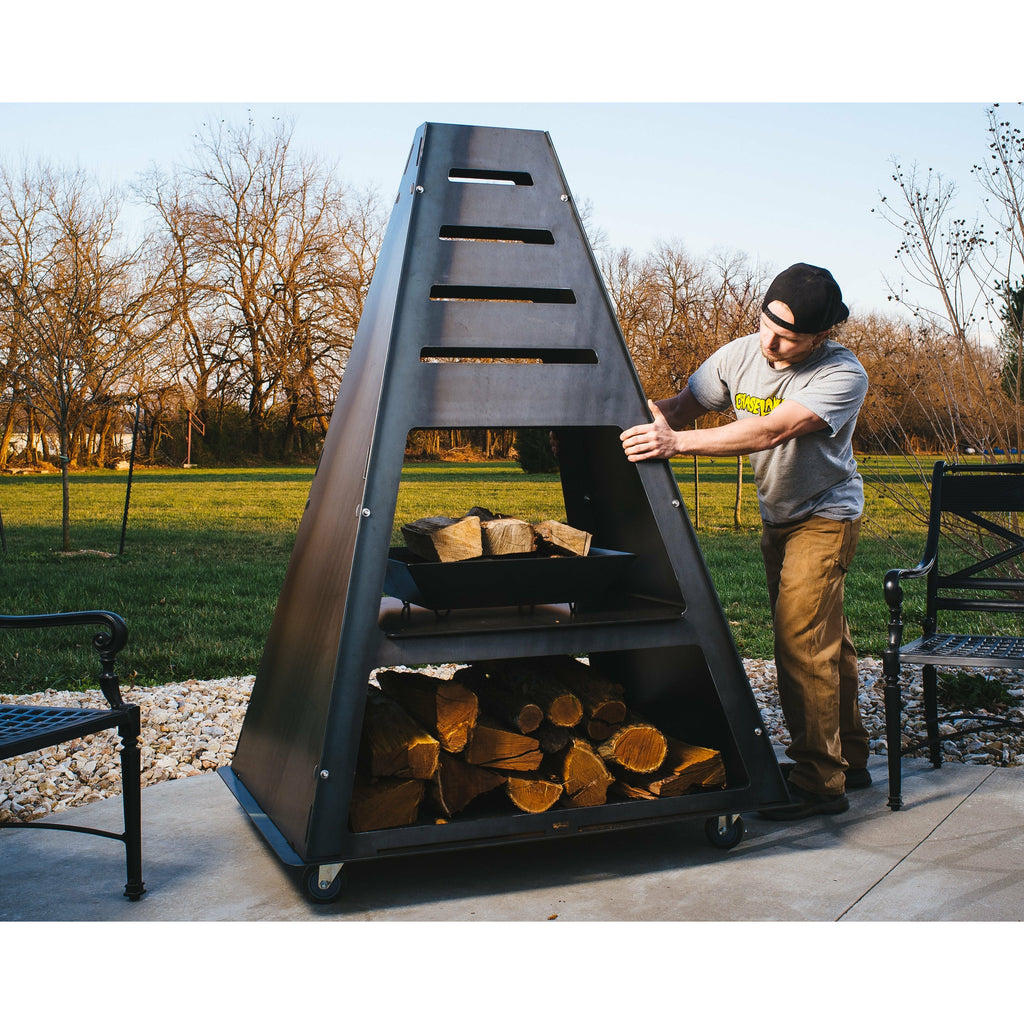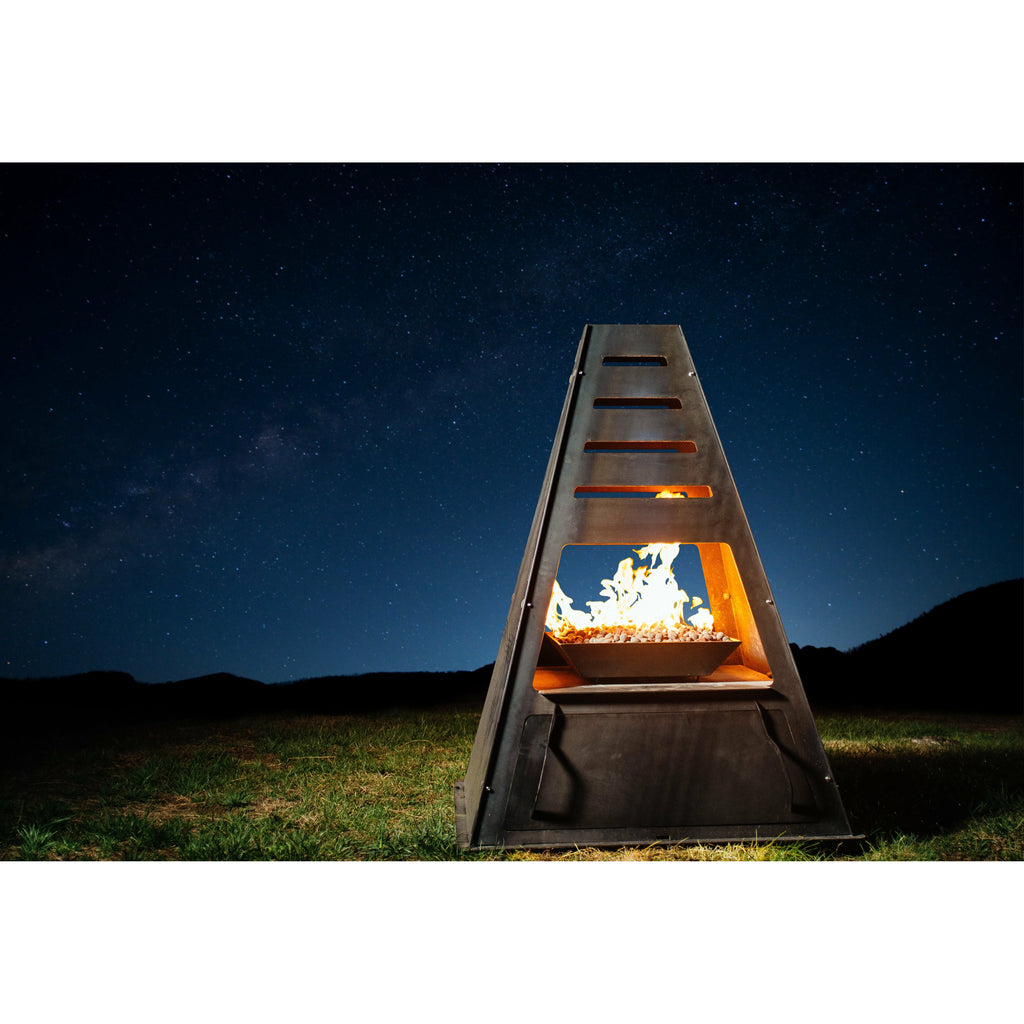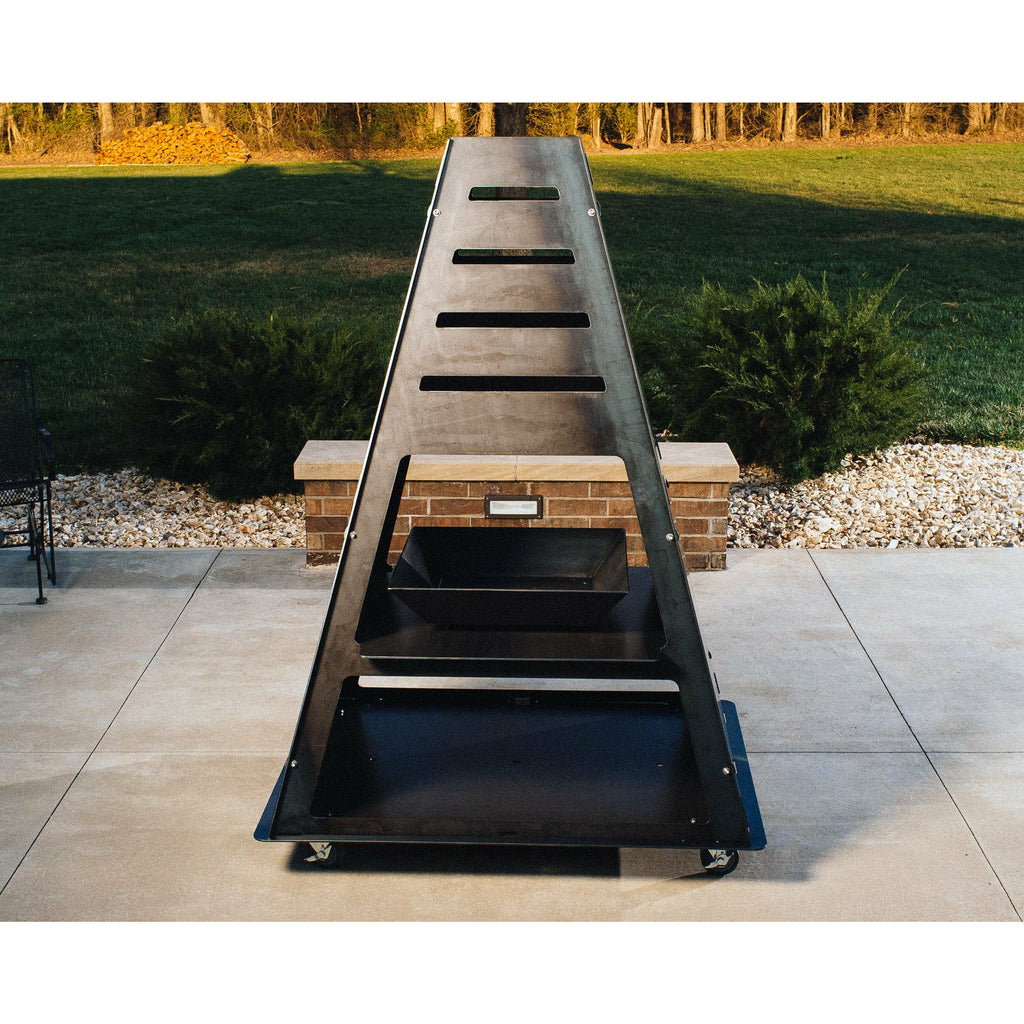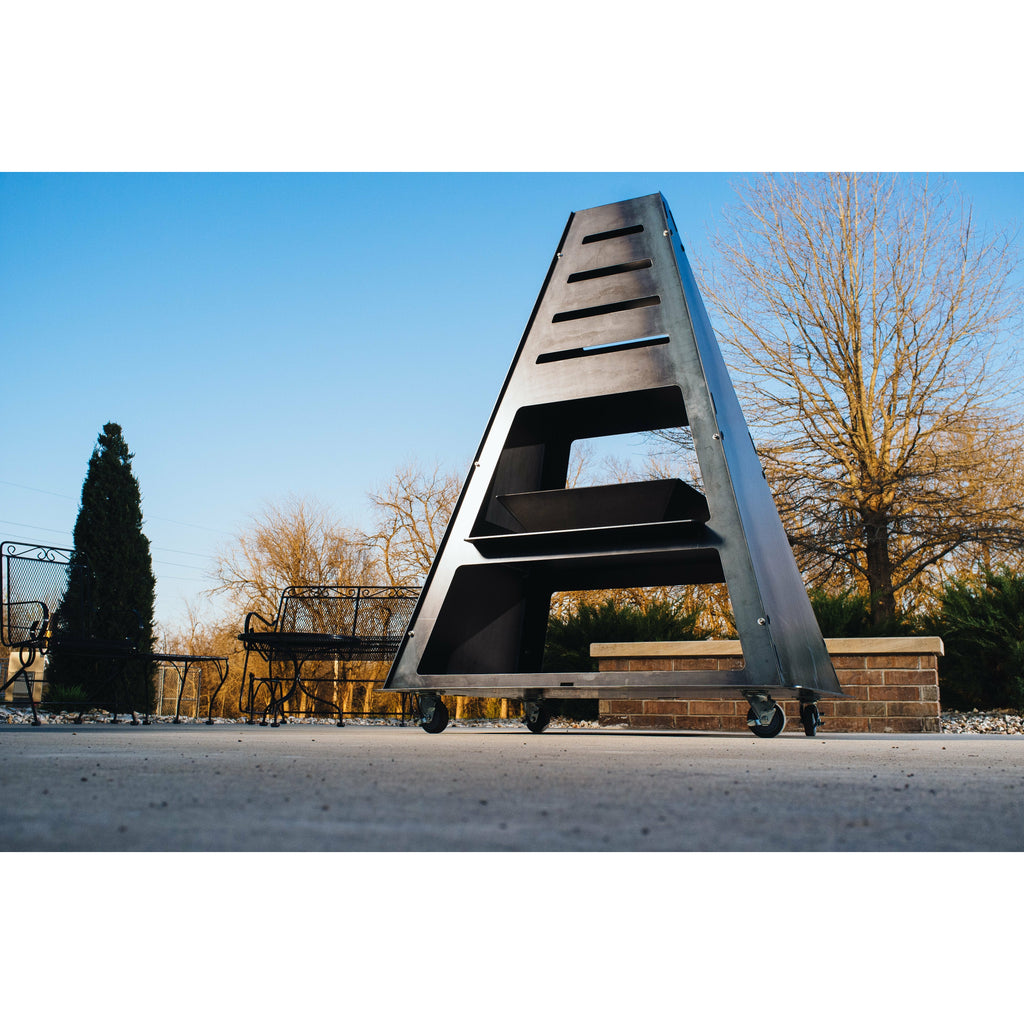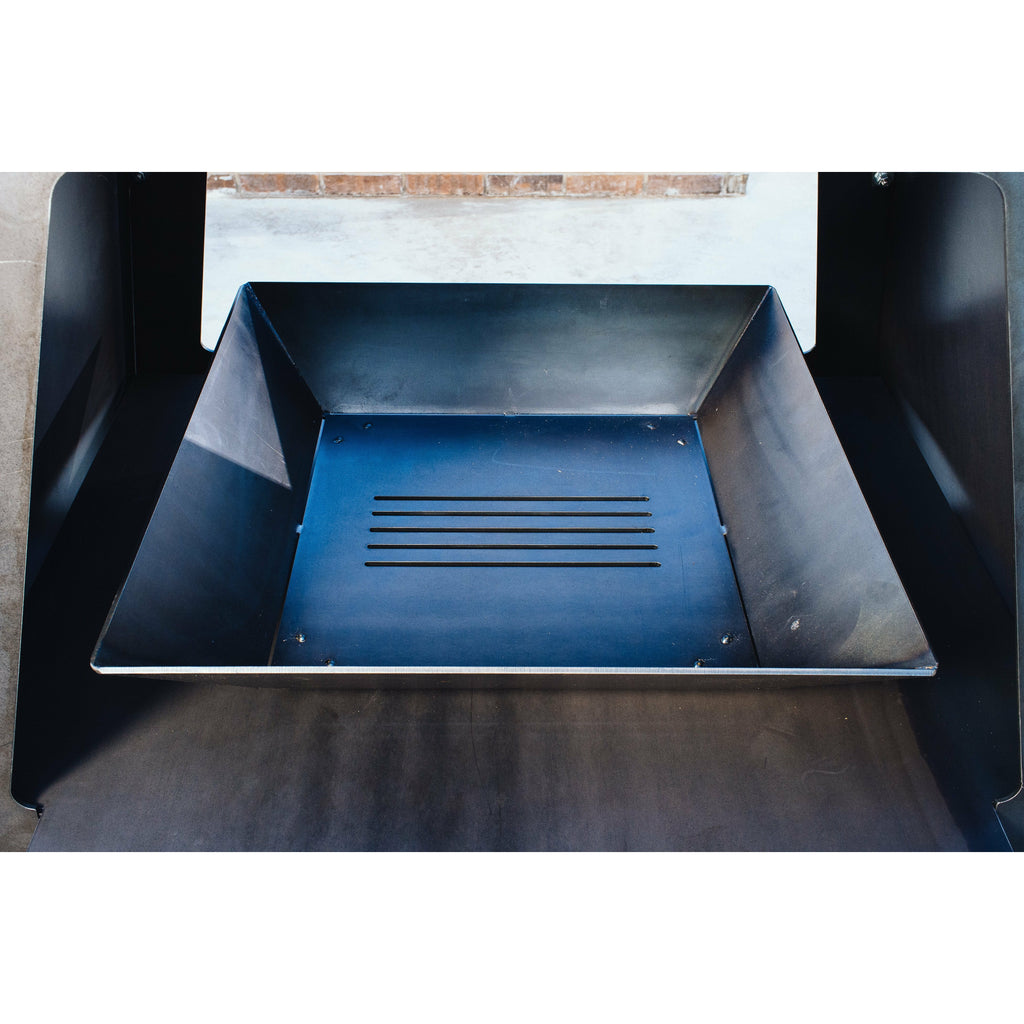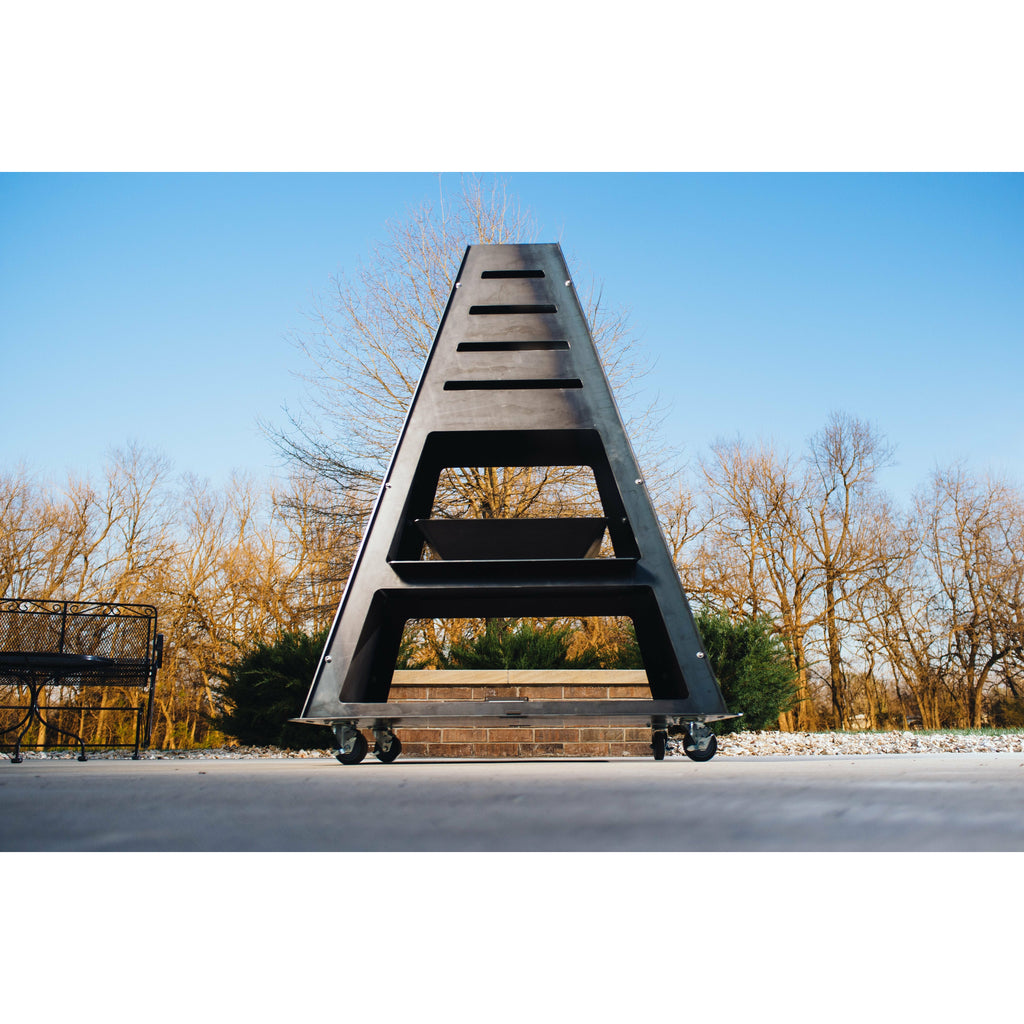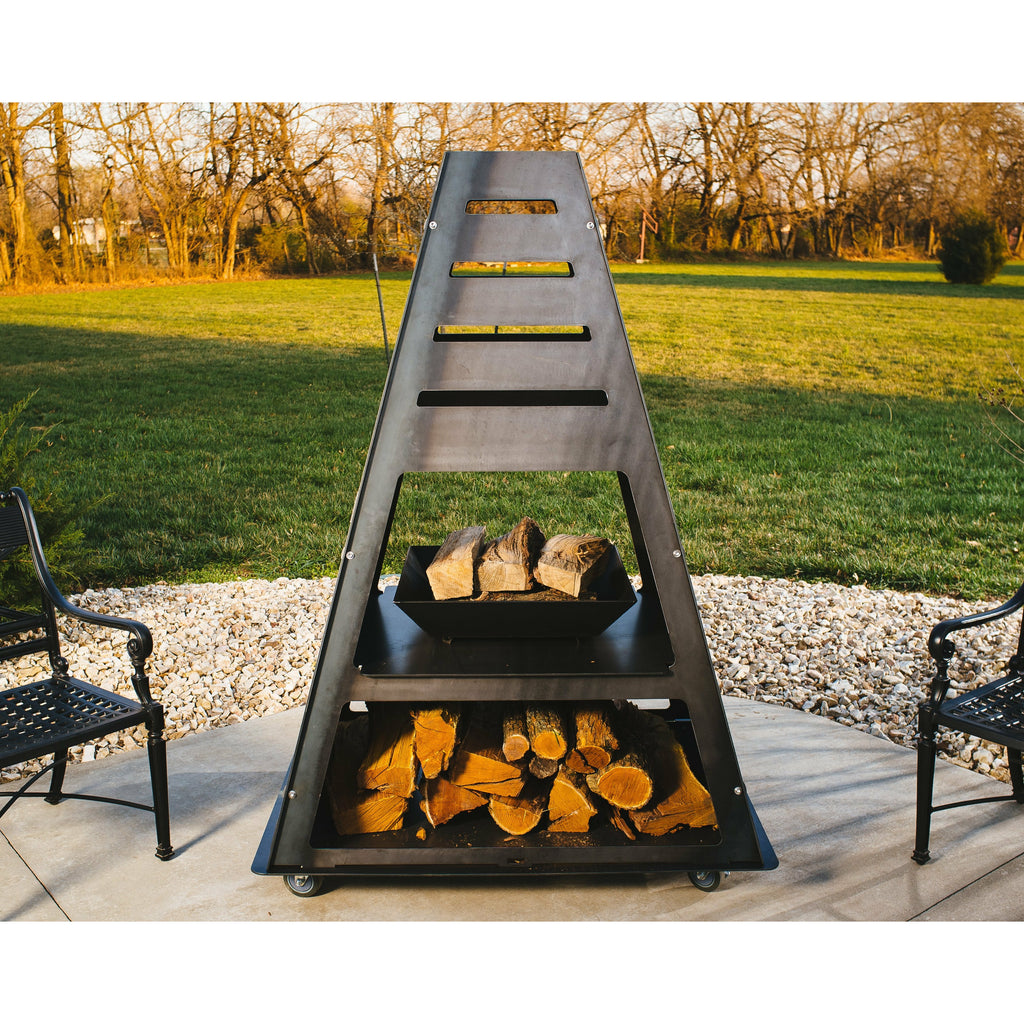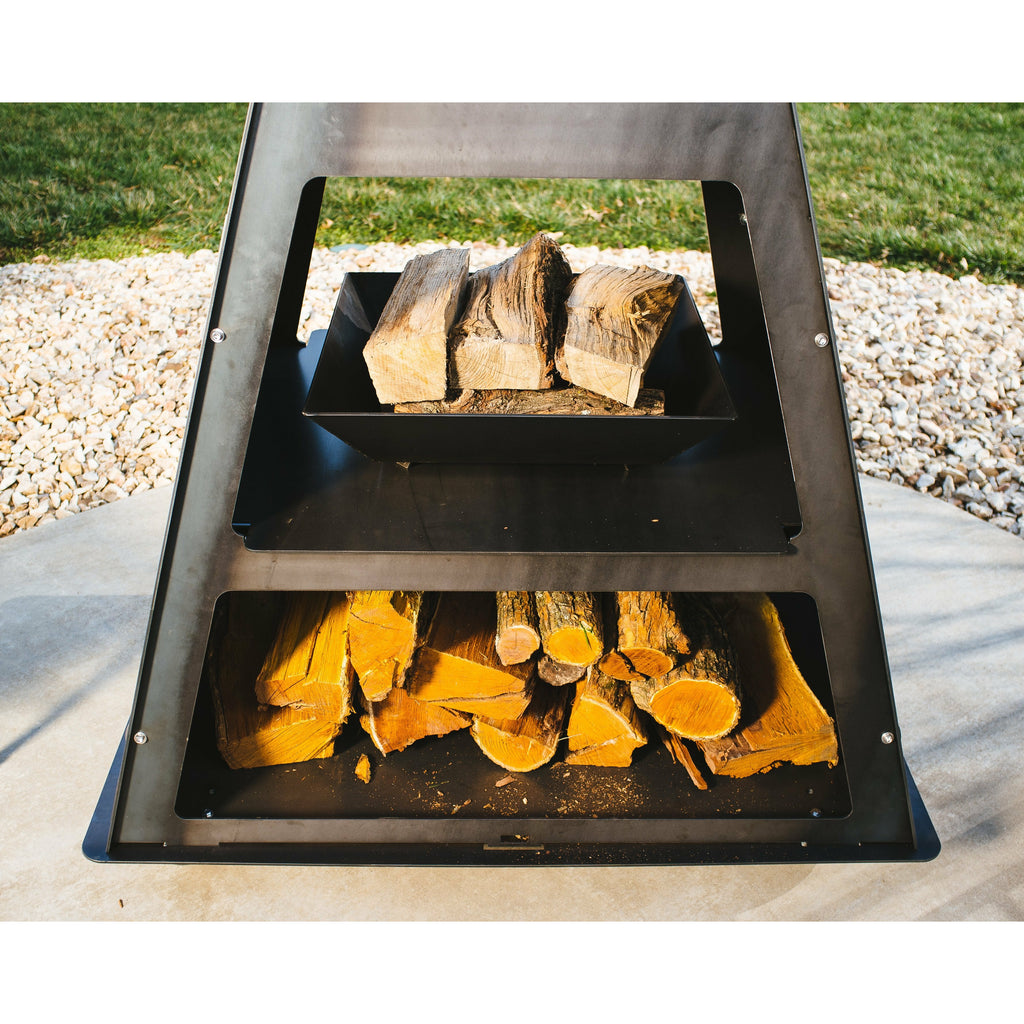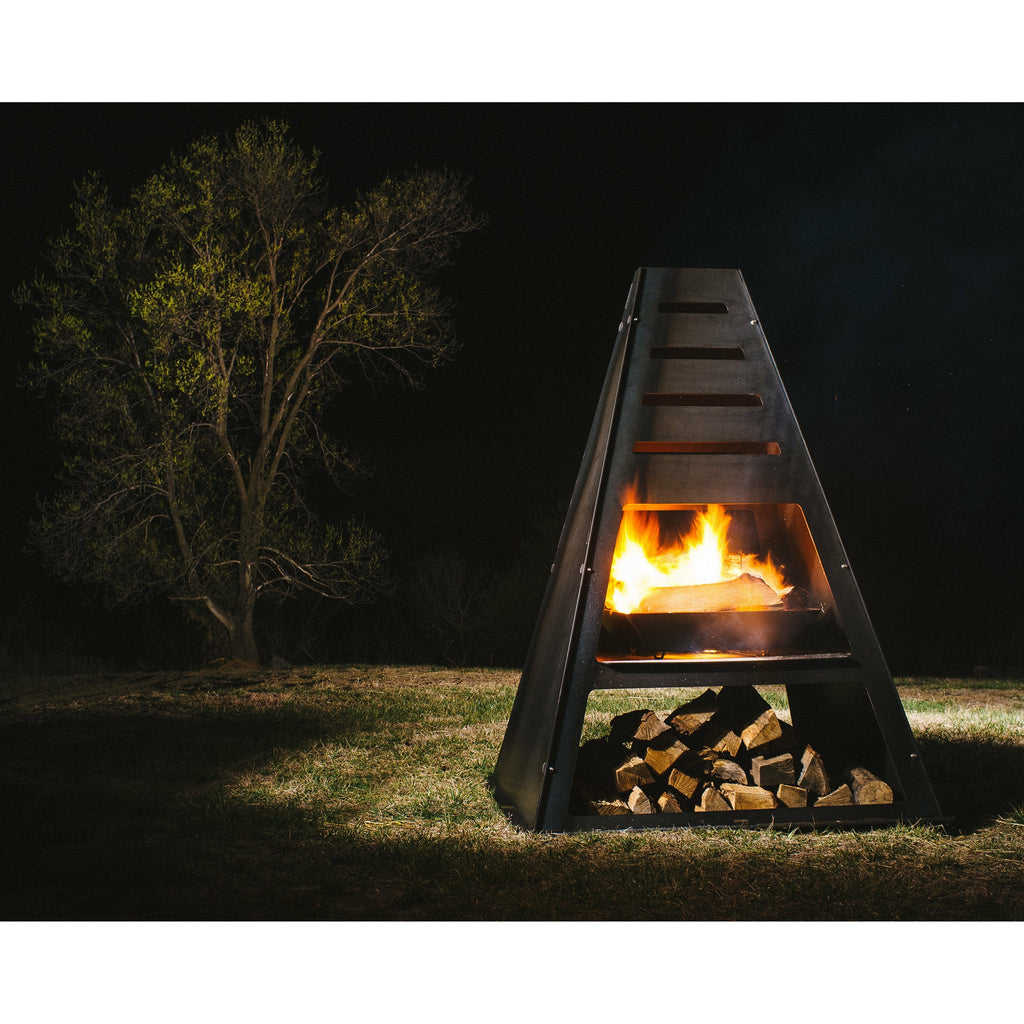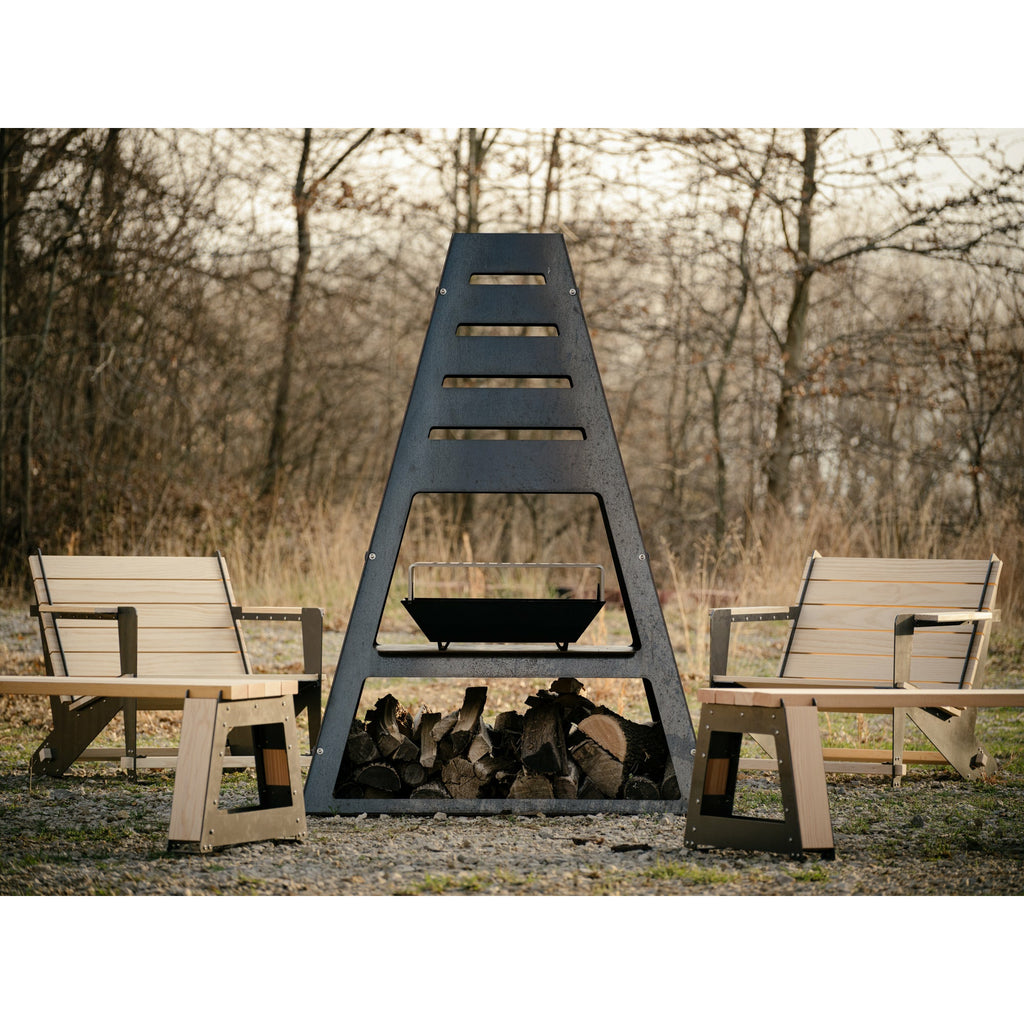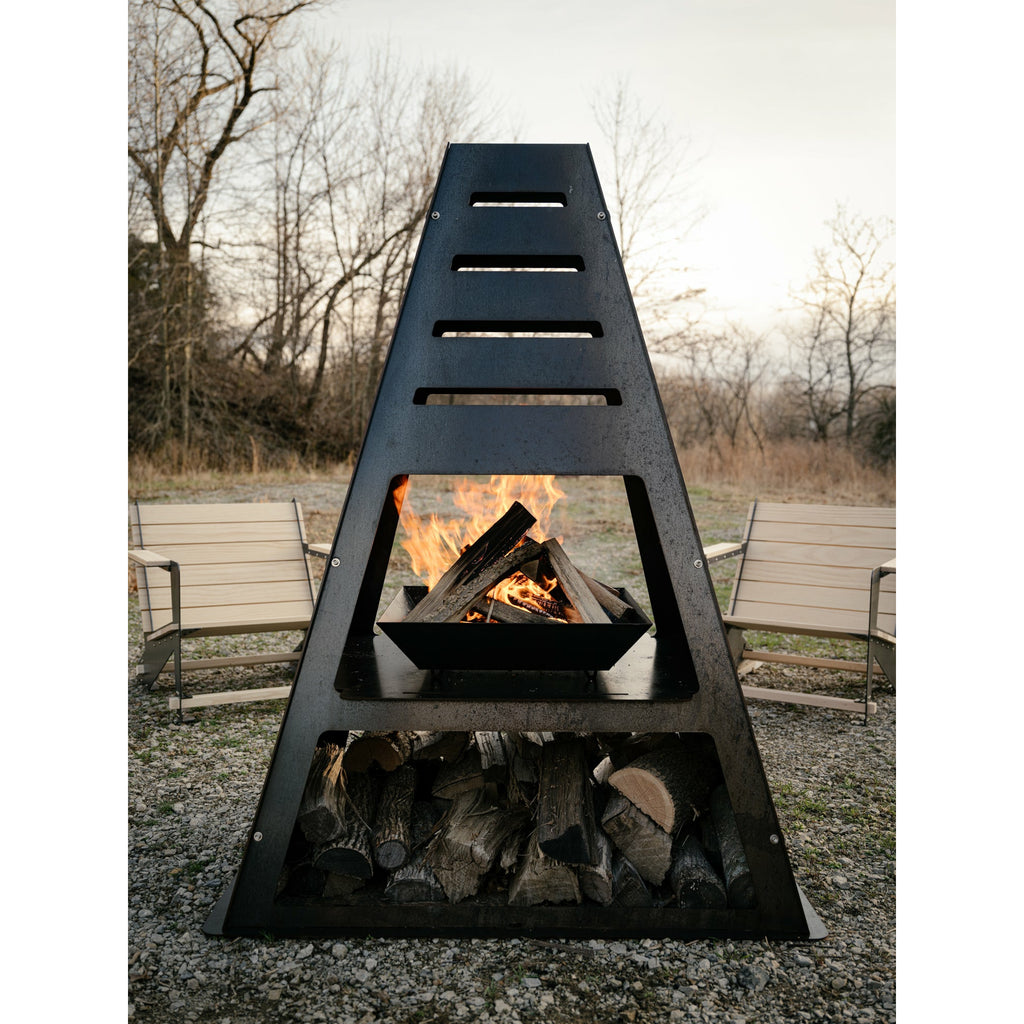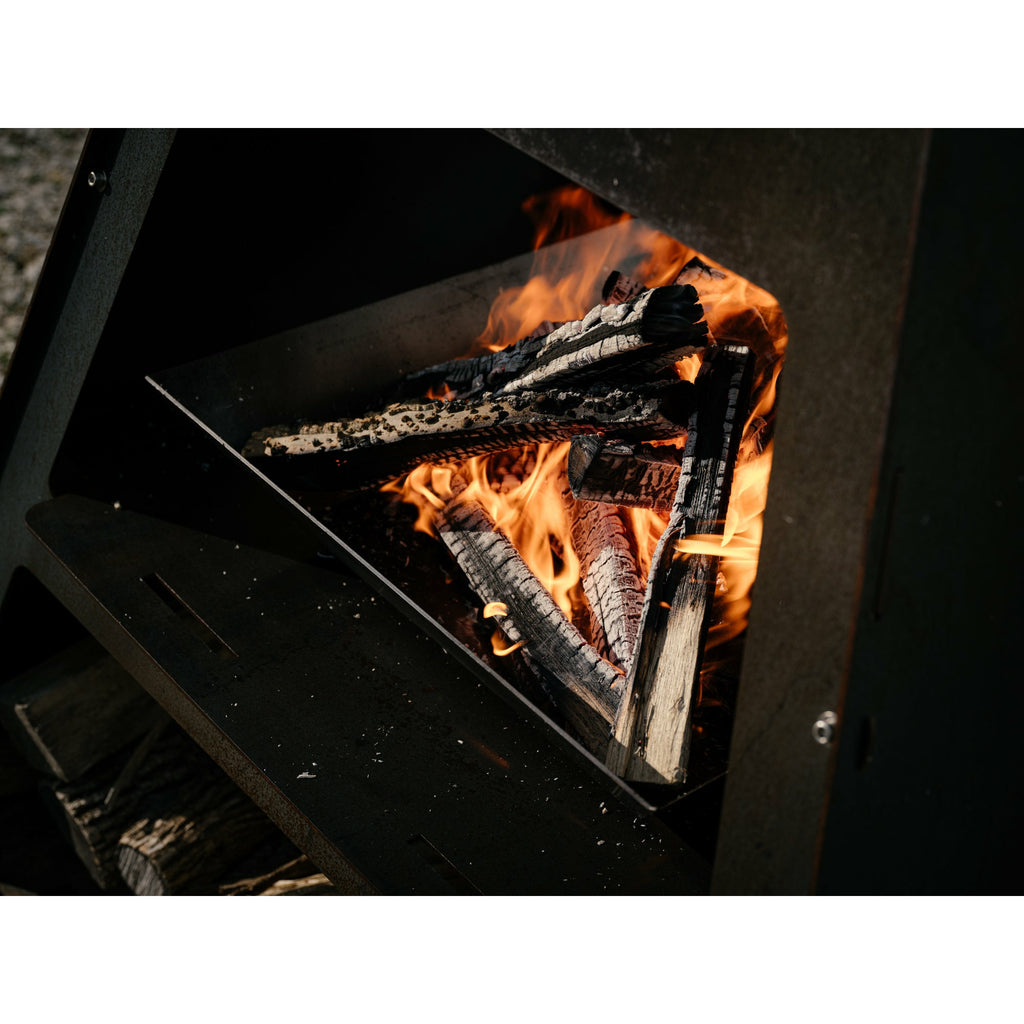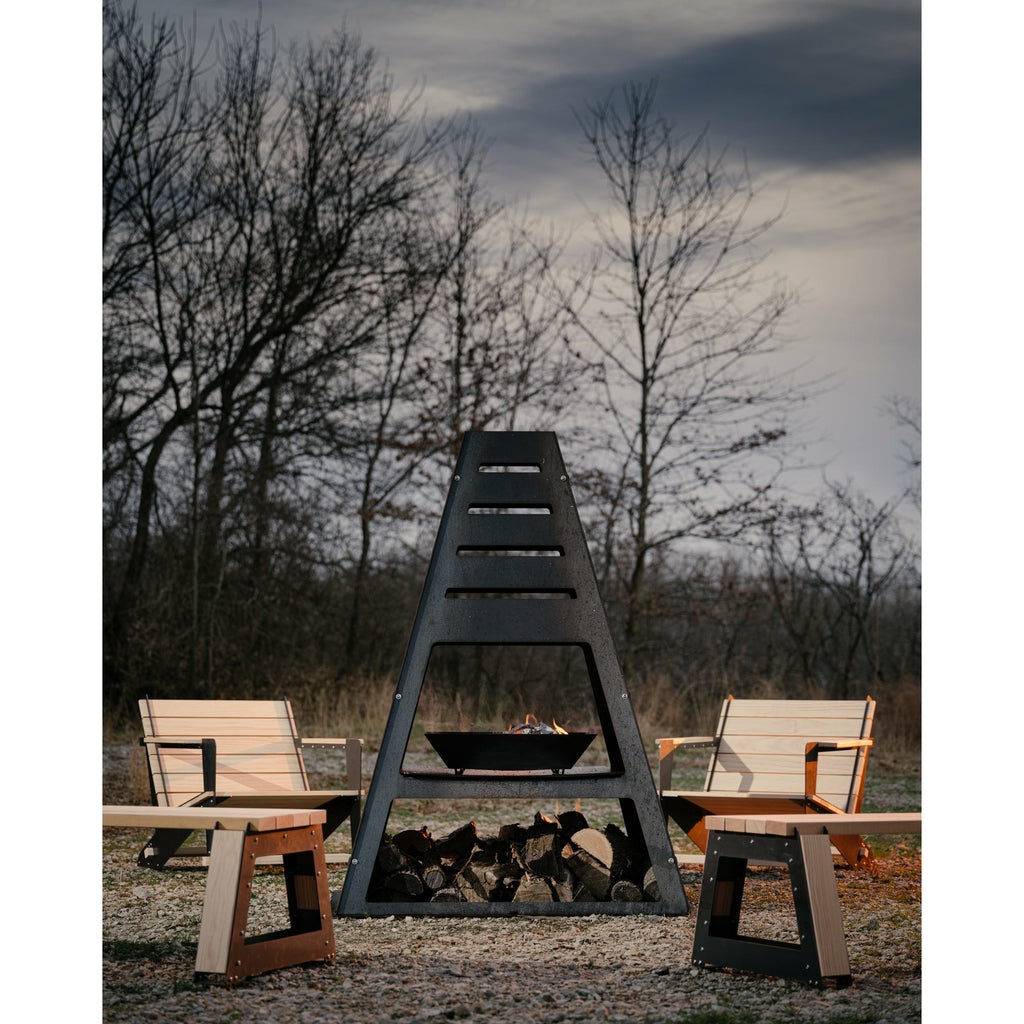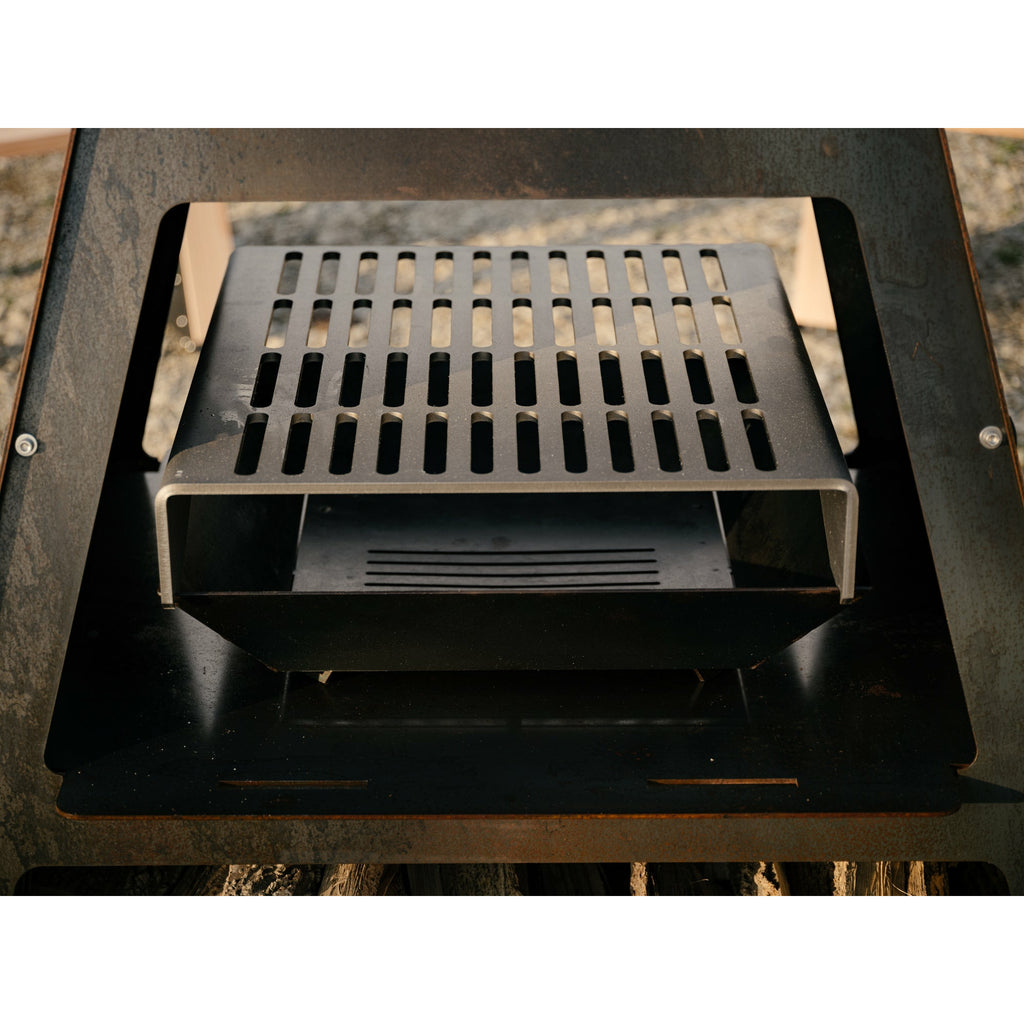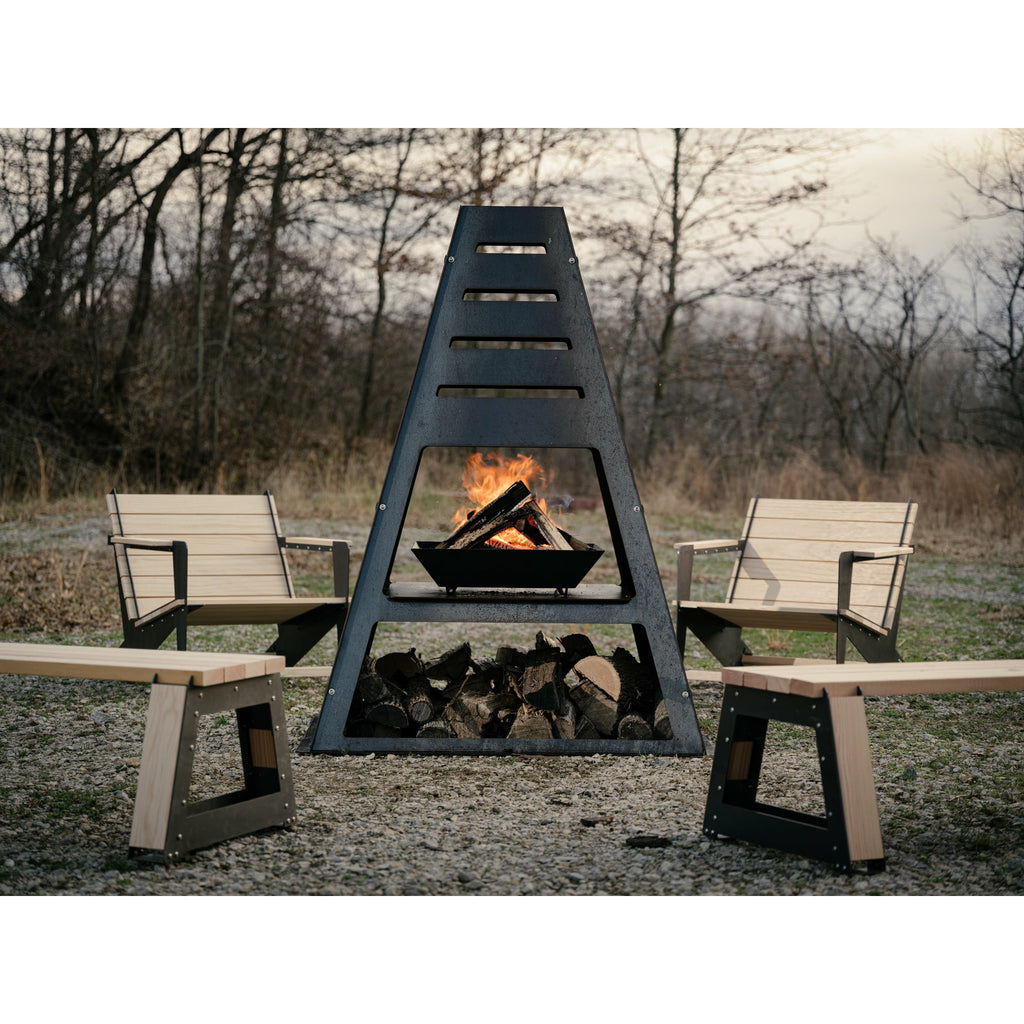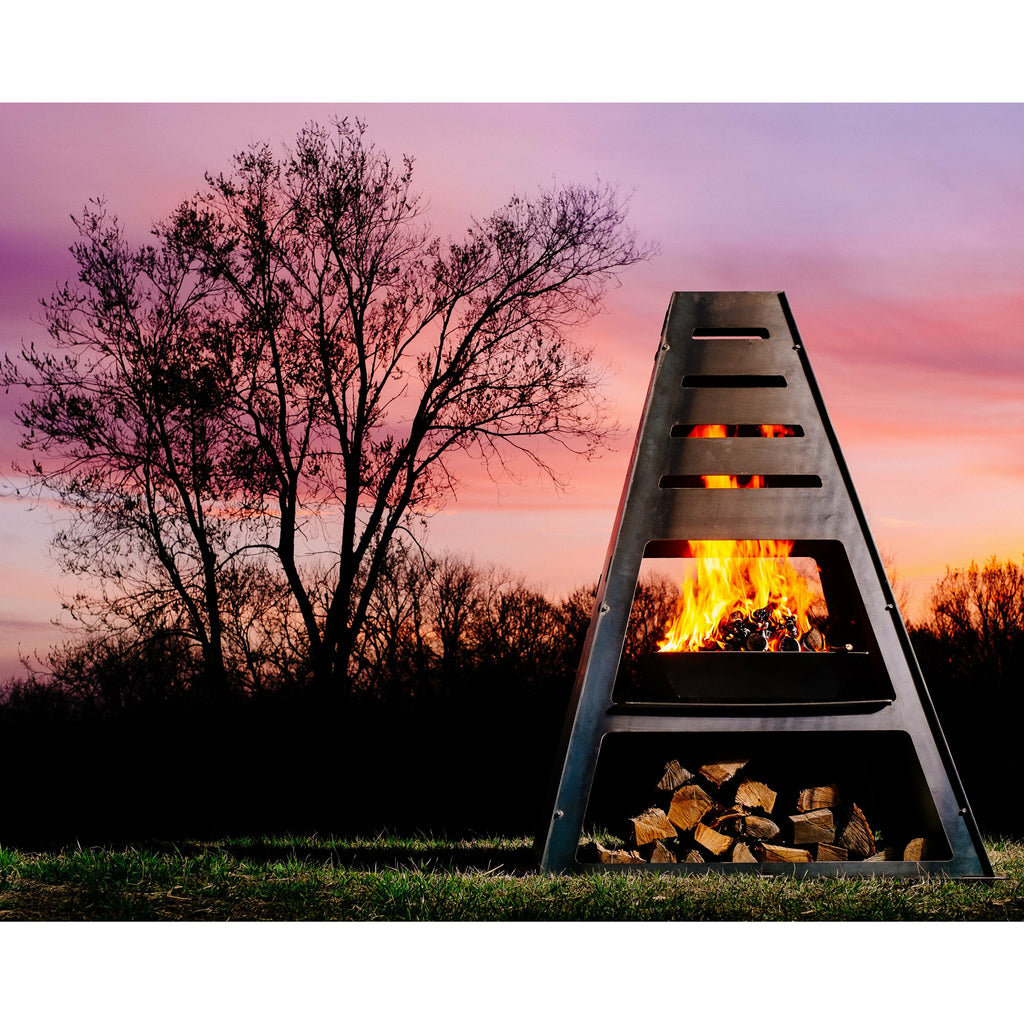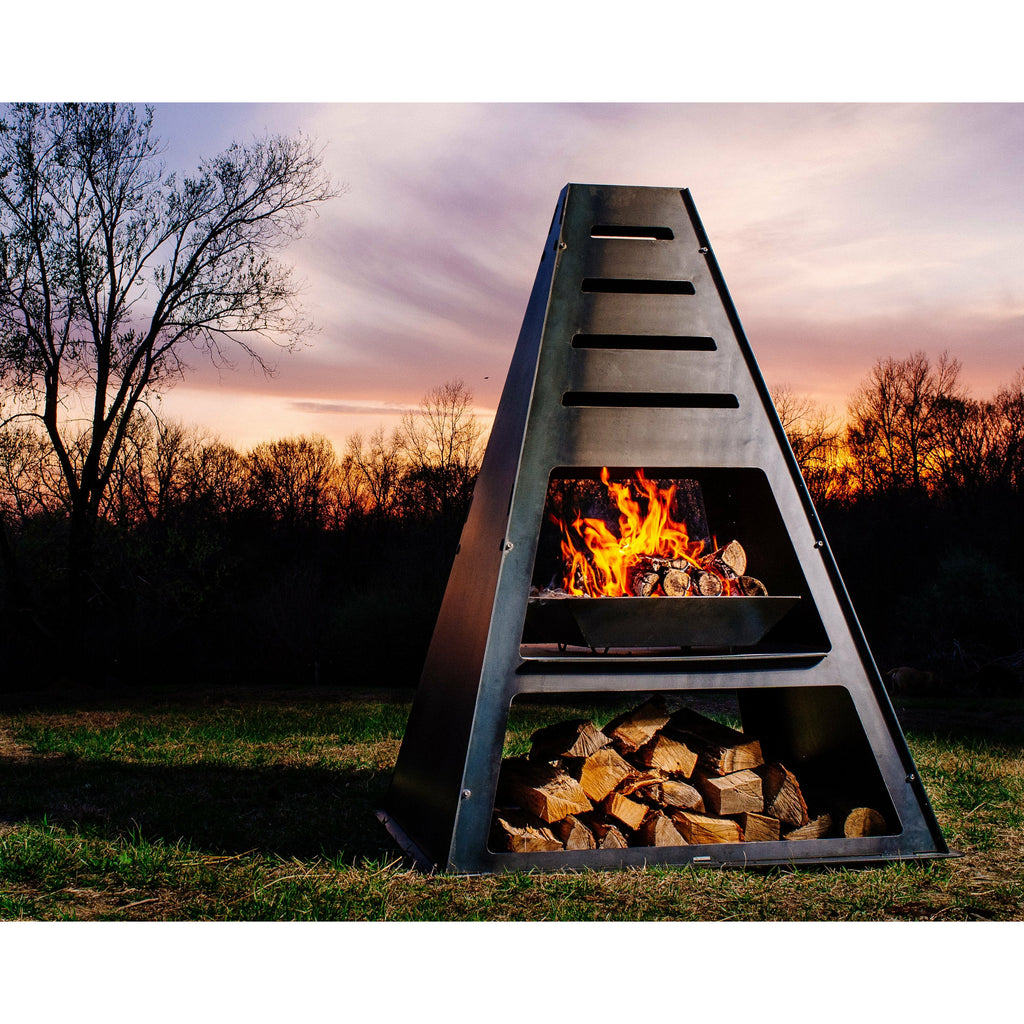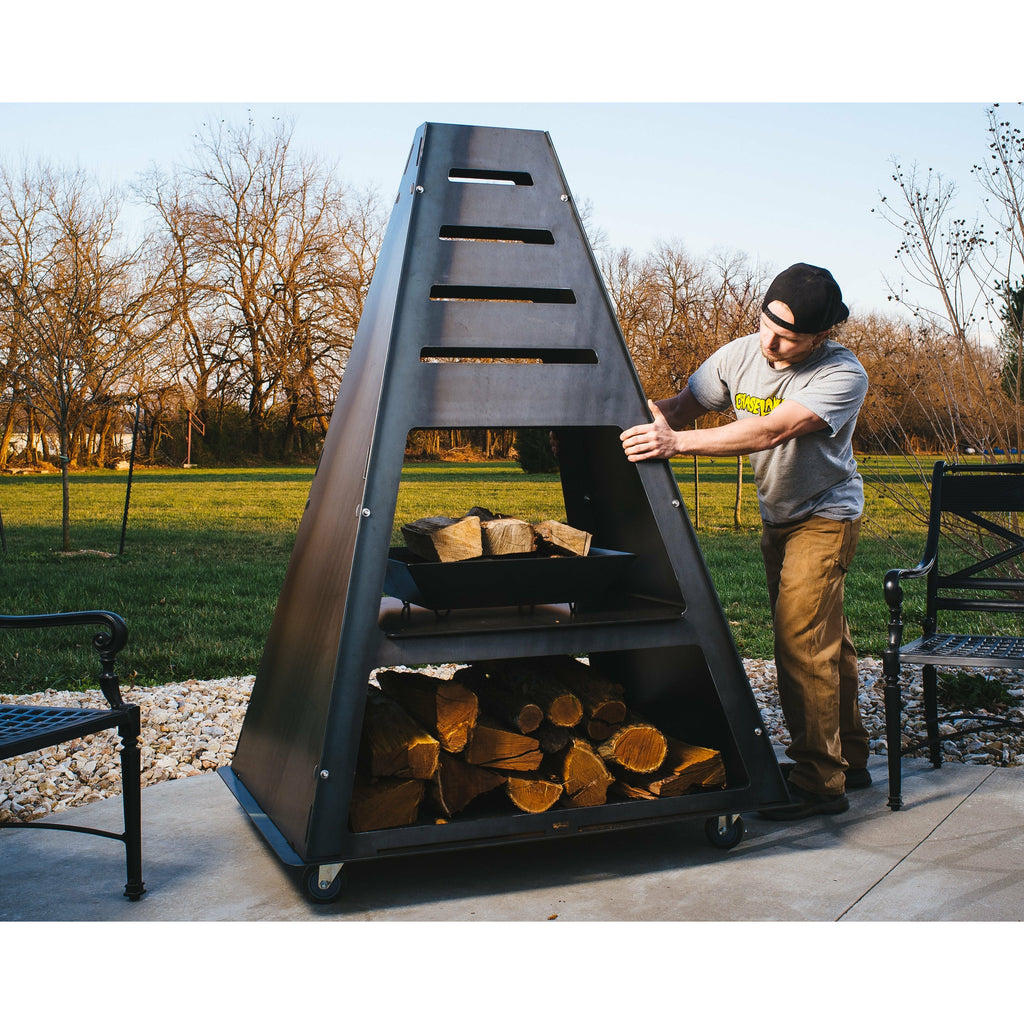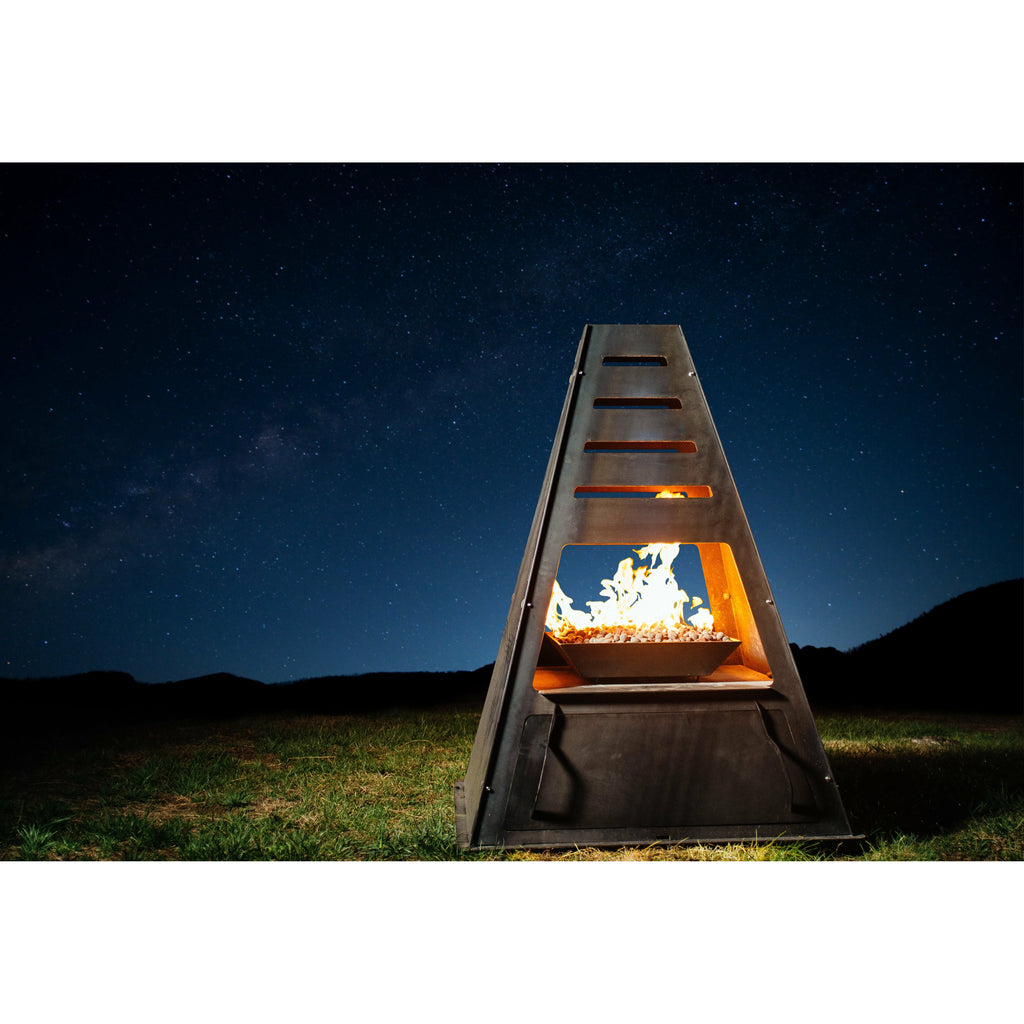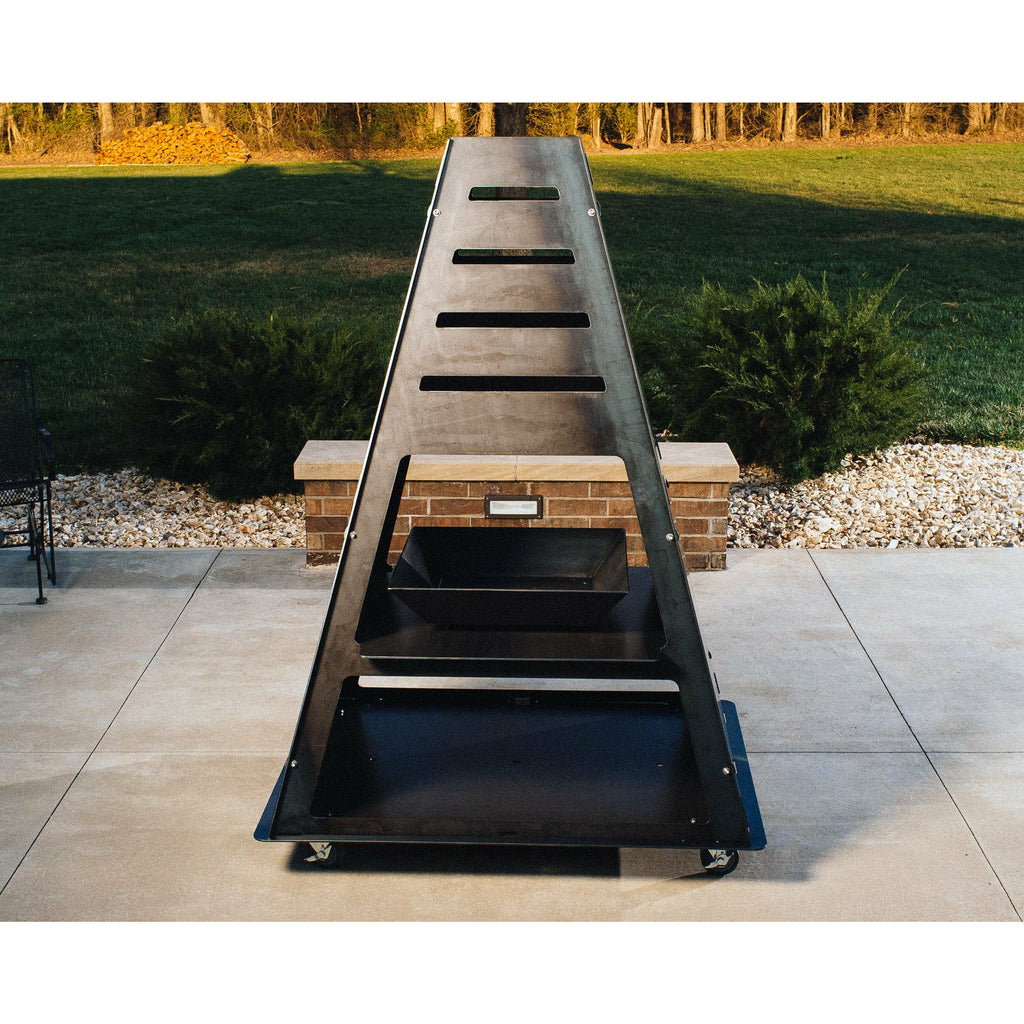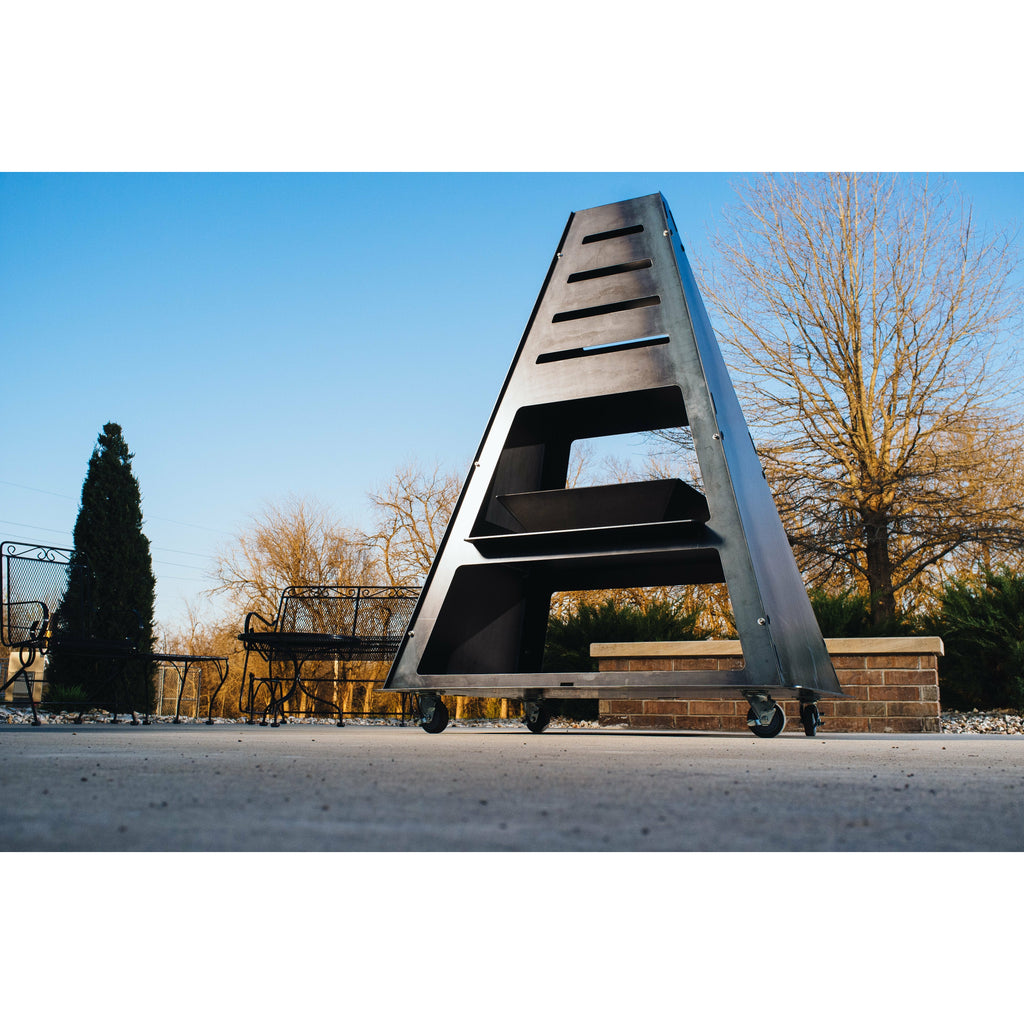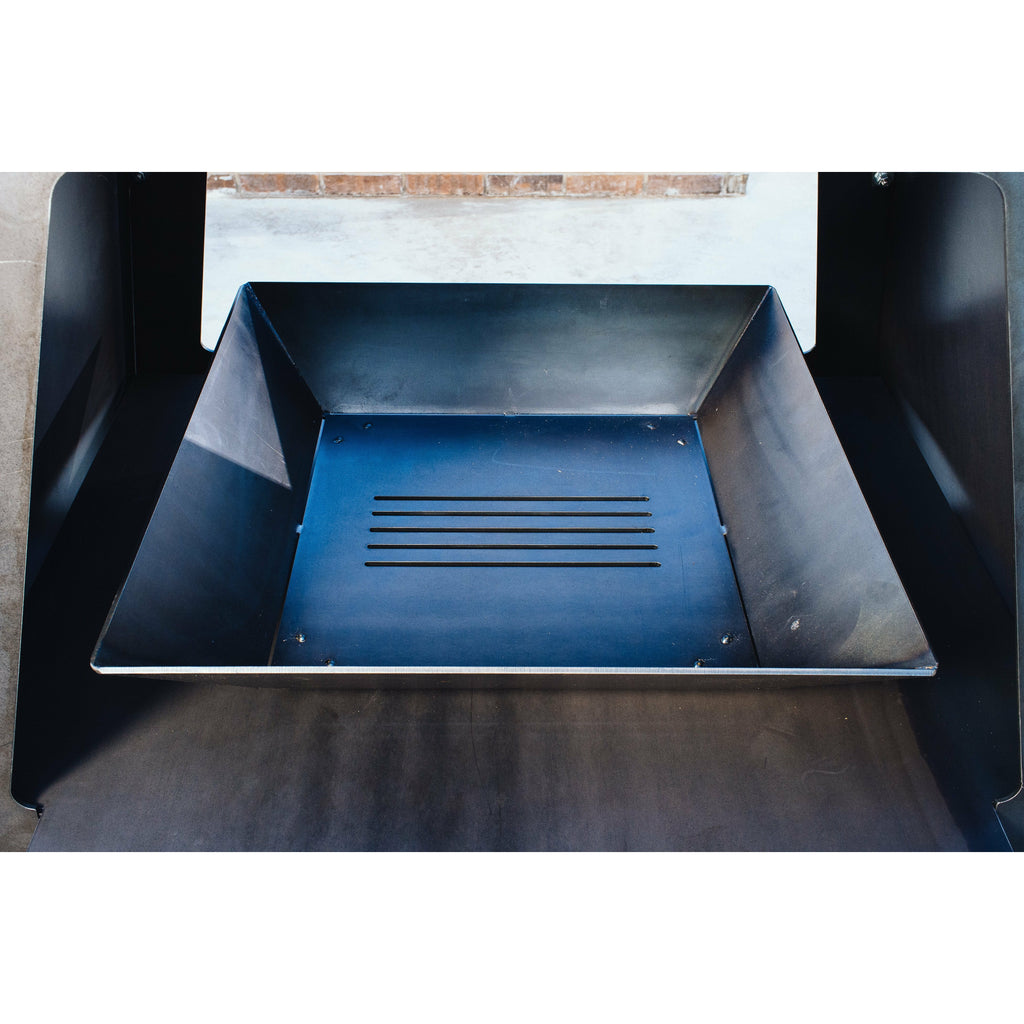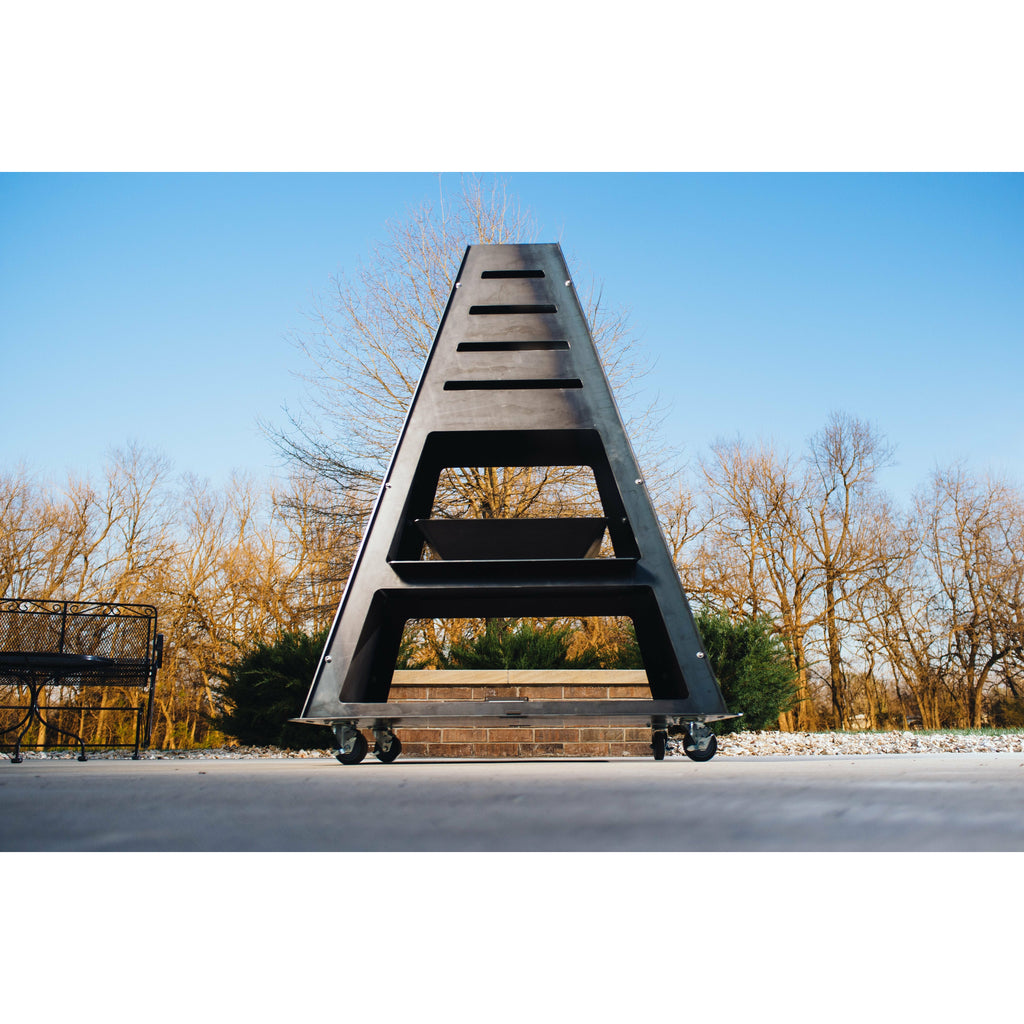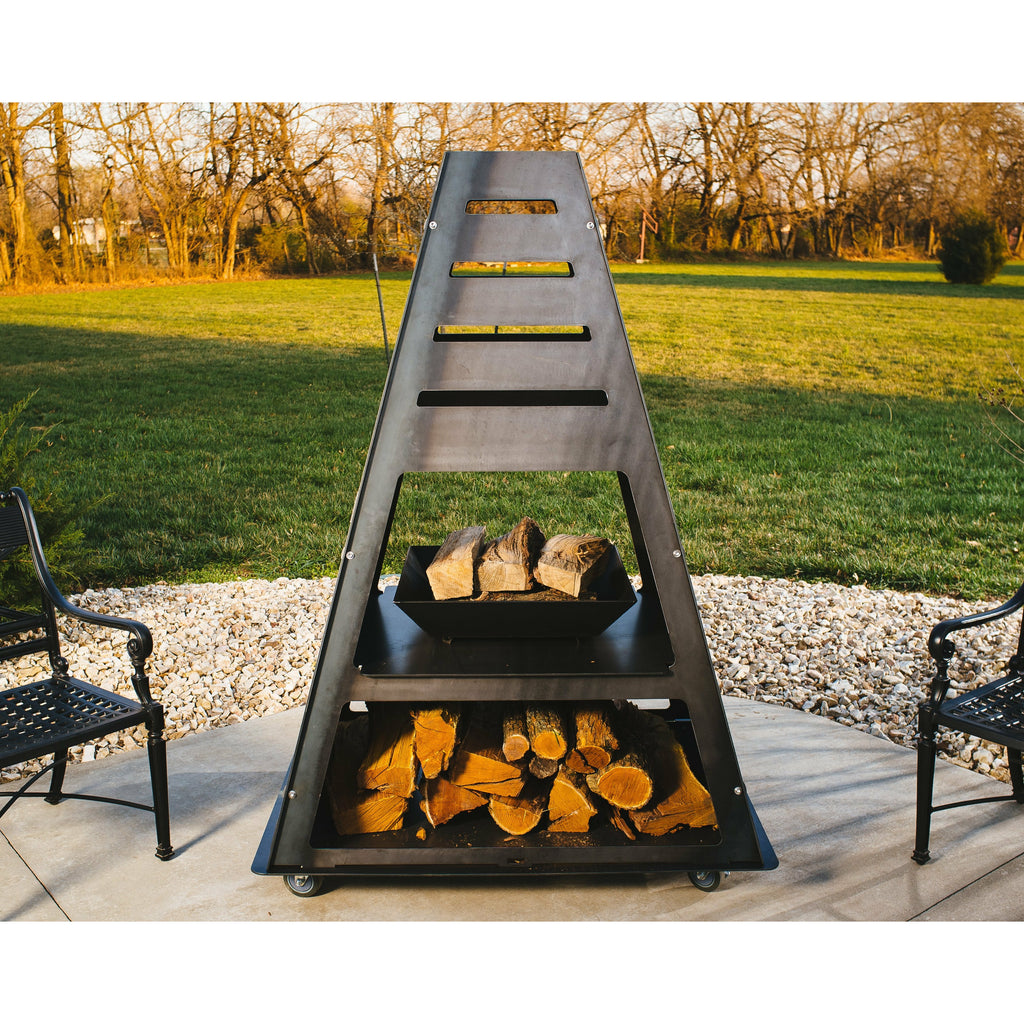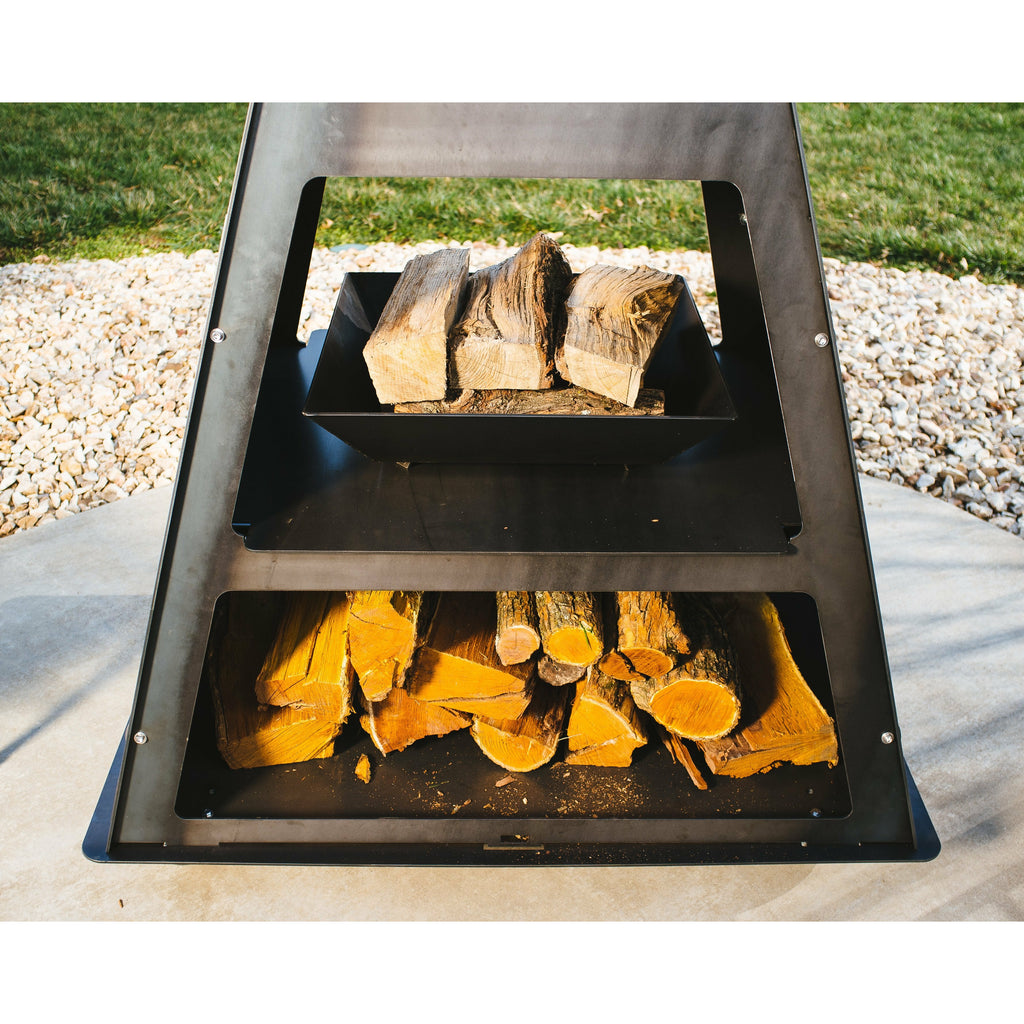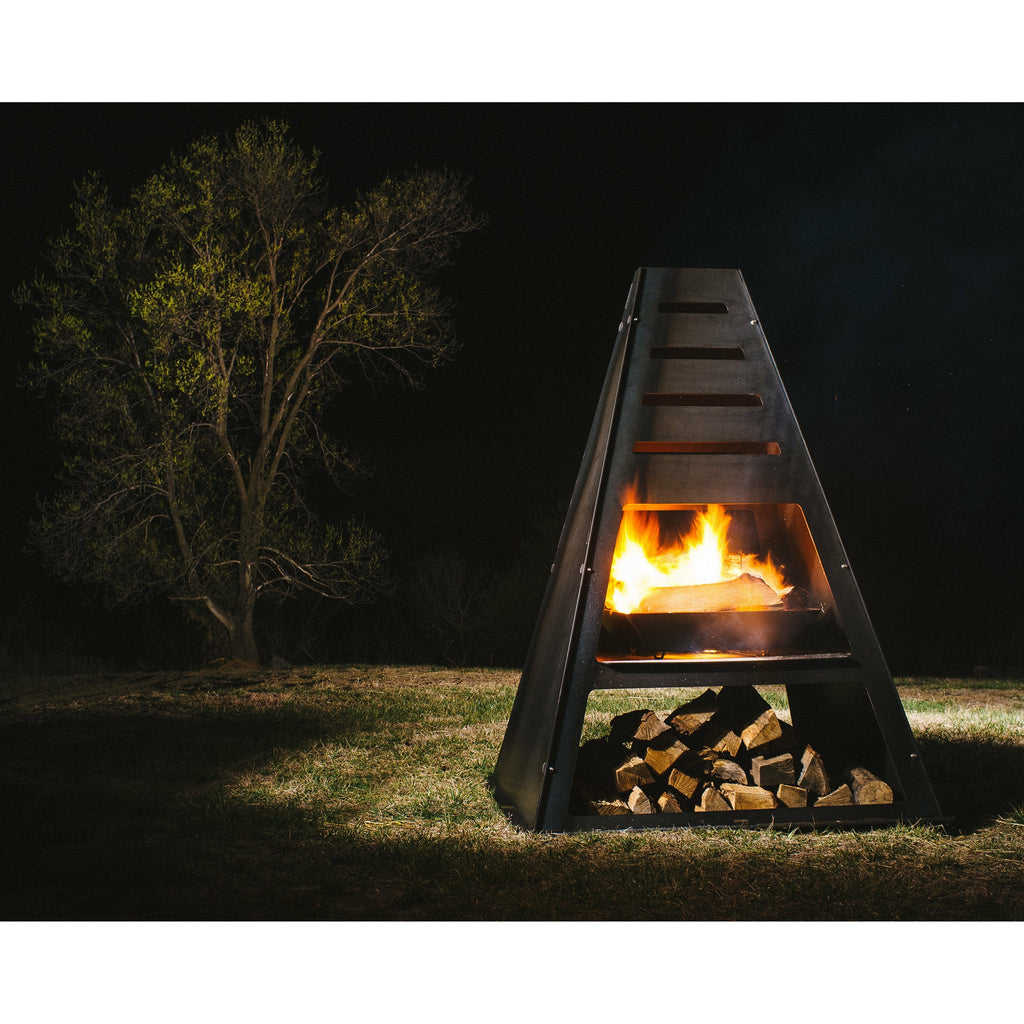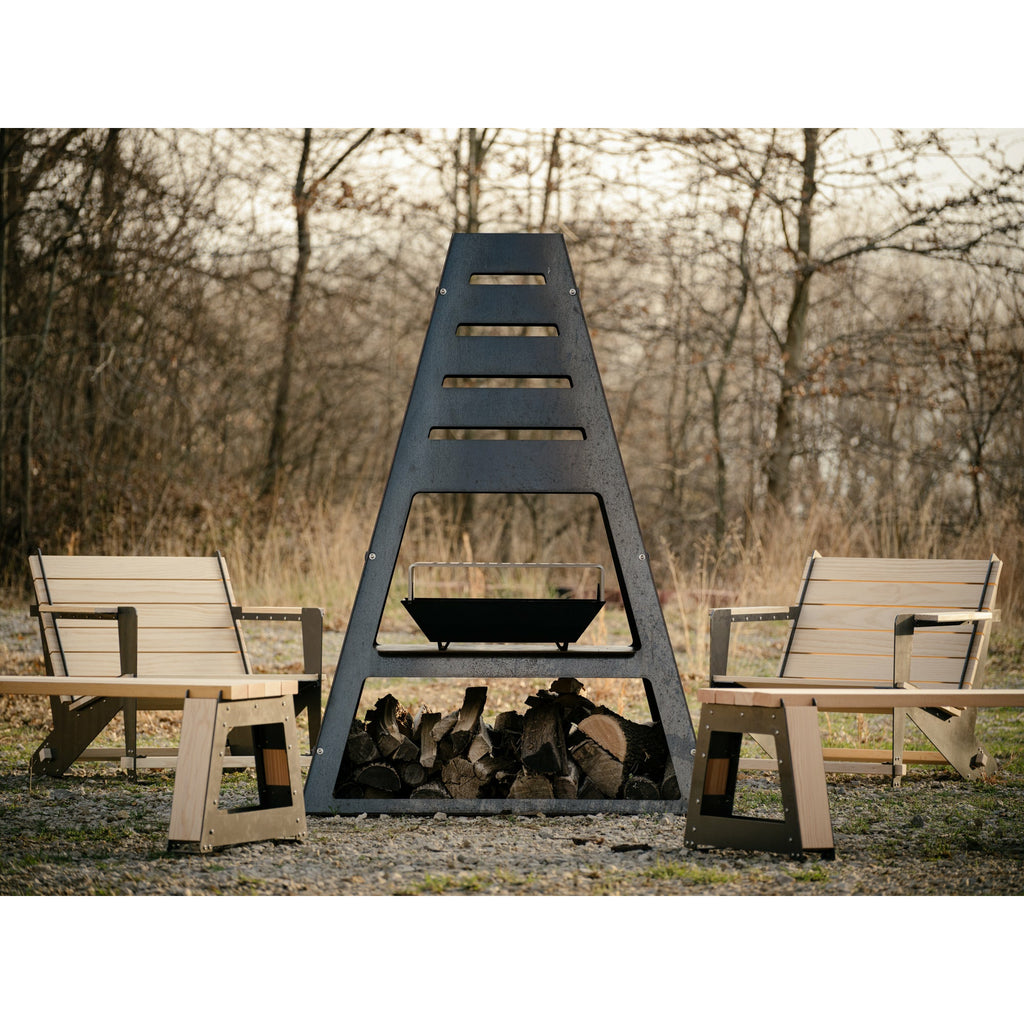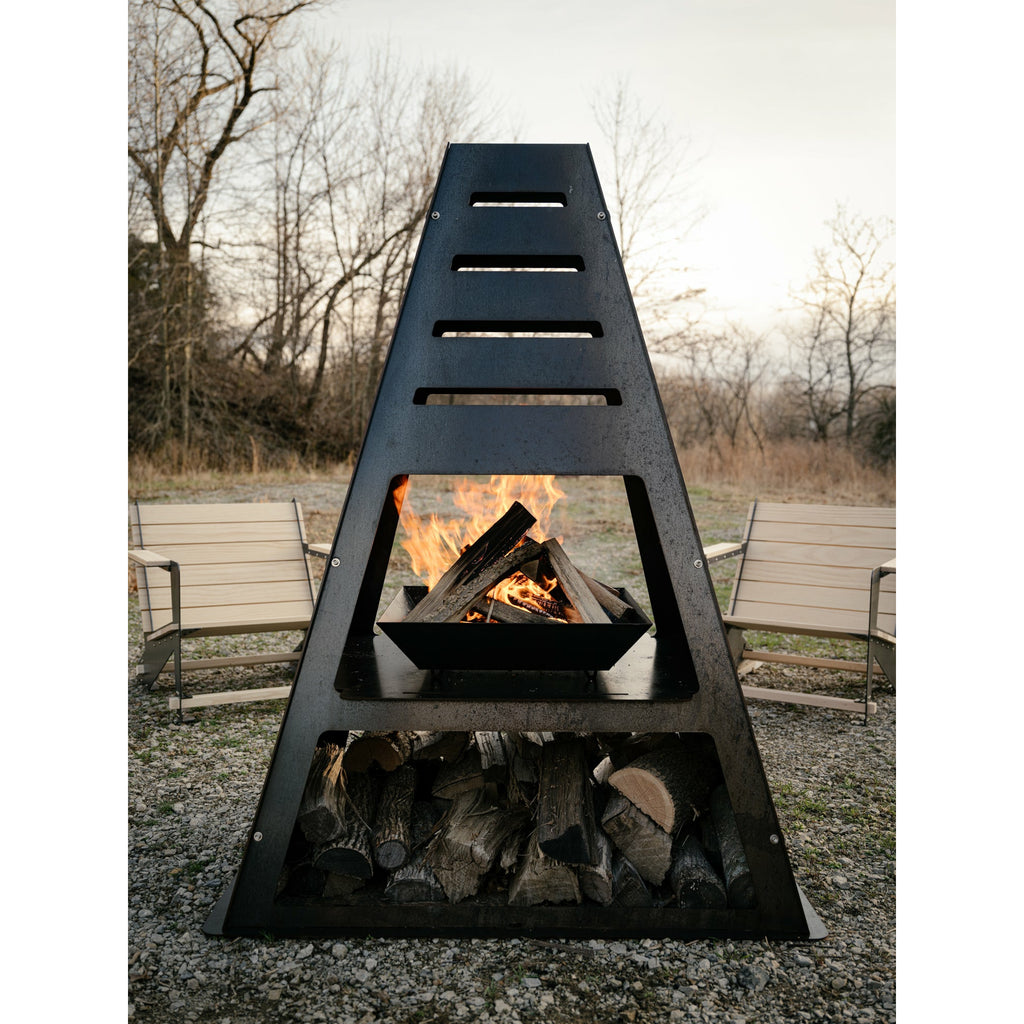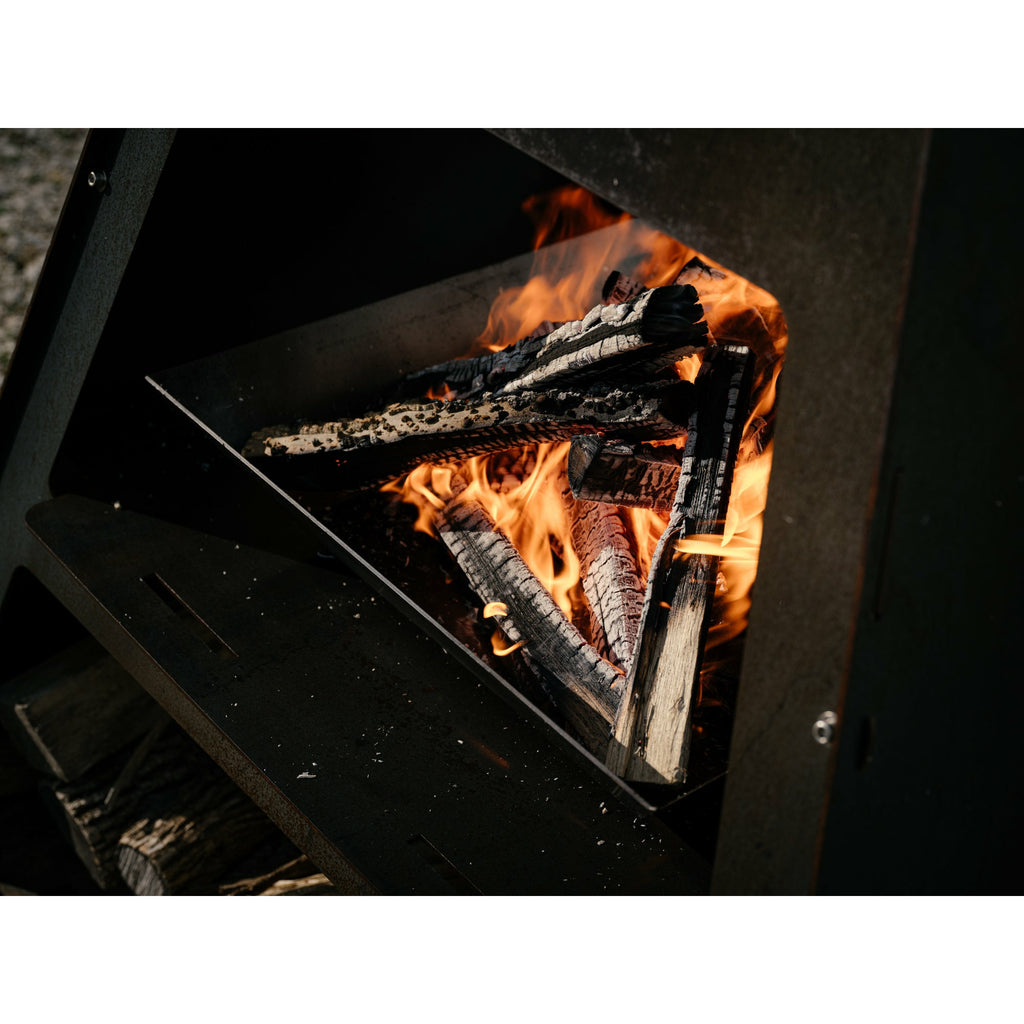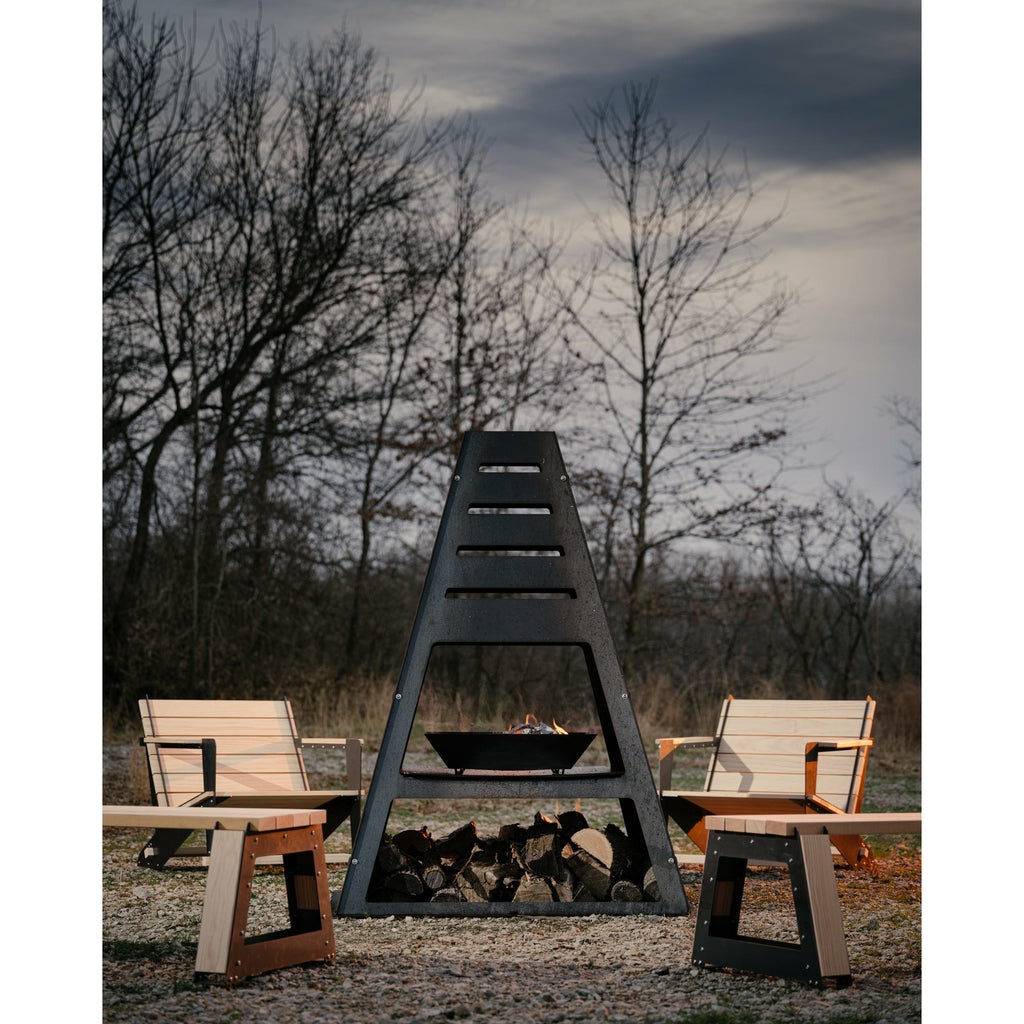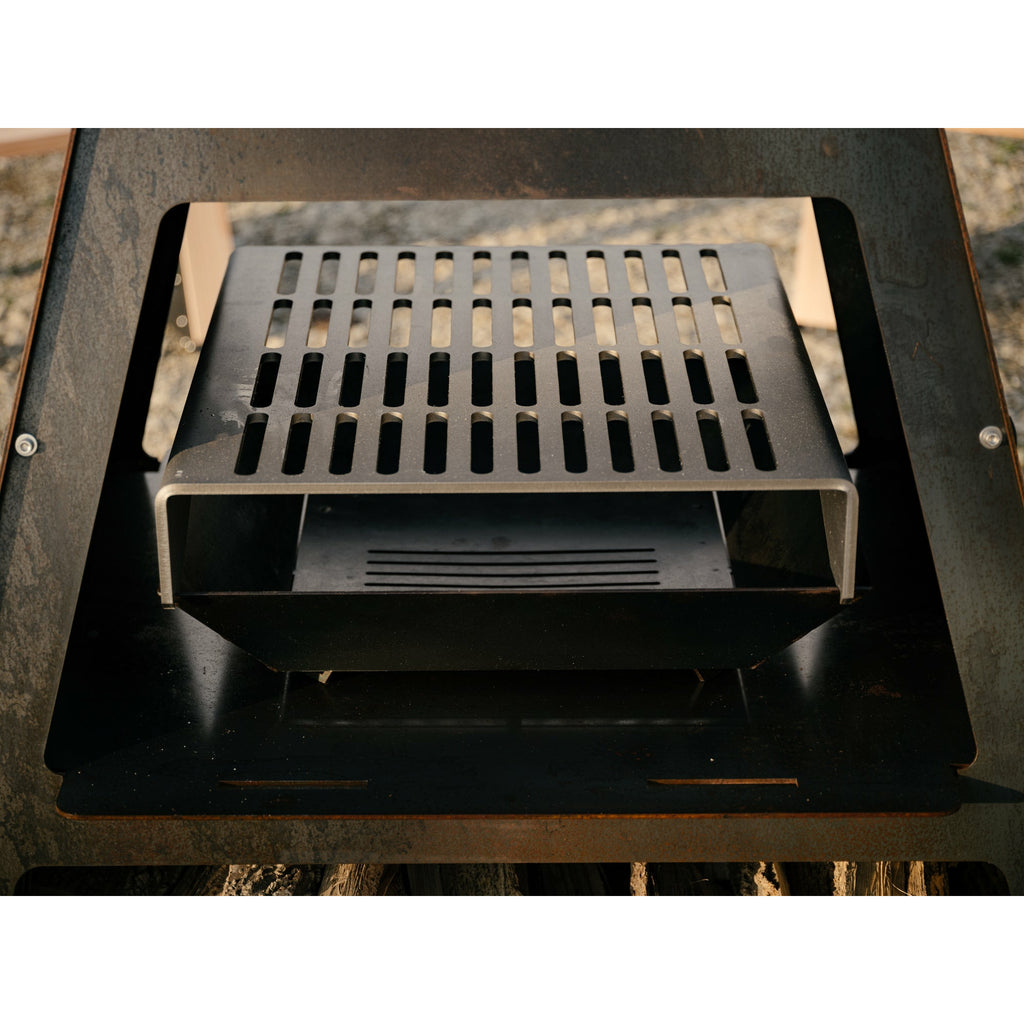 On Sale
Pyro Monolith Fire Tower
The Pyro Monolith is certain to become the dominant feature of any backyard or outdoor space. Based on the unique design of the original Pyro Fire Tower, the Monolith is precision cut from 3/16" American Steel and stands nearly 6 feet tall and weighs 449 pounds.
Please note this is a Fire Feature only and is not compatible with
Pyro

Tower Cooking Accessories.

$100 Shipping via LTL Freight Carriers (click here to learn about LTL Shipping)

NOW AVAILABLE: We are now offering a propane burner kit to convert the Pyro Monolith from a wood burning fire pit to a propane fire pit for easy, clean fires. Includes everything you need to connect your Monolith to a standard propane tank.
The unique tab and slot design creates a self-supporting structure that allows as few as two people to quickly and accurately assemble the Monolith in just a few minutes using the included stainless steel hardware.
Pre-drilled holes allow users to install optional casters (now included) that make repositioning the Monolith an easy task for just one person. The pyramid-like shape makes it nearly impossible to tip over while moving. 
The split-level design is accessible from both the front and rear and provides over 17 cubic feet of covered storage for firewood. The top chamber measures over 8 square feet and includes a removable firewood basket for big, long-lasting fires.
The removable firewood basket is made from a single piece of 3/16" steel with machine cut vent slots to promote airflow. The large basket safely contains a generous amount of wood during use and allows easier cleanup of ash afterward.
NOW AVAILABLE: The Grill Insert instantly transforms the Firewood Rack on your Monolith Fire Feature into a giant grill, ready to cook amazing meals over charcoal or firewood. Nothing beats the taste of food cooked over coals or an open fire. Click here to learn more.
Time-Tested Finish
Beyond the quality materials used to build the Pyro, it also features a simple time-tested finish forgotten by many in the modern age of manufacturing. We hand-rub every part of the Pyro Tower and its accessories by using a special FDA Approved linseed oil that creates a naturally water-repellant coating that bakes into the steel to protect it in much the same way that cast iron pans are seasoned for cooking. This simple finish is easily maintained for years of service in any environment. Learn more about this process here. Our goal is to create a simple and safe coating that is free of toxins that can be easily maintained by our customers. Most alternative grills and fire pits use variations of paint and powder coating that chip and rust over time and degrade when exposed to high temperatures of fire. These modern finishes can be difficult and expensive to repair. Alternatively, you can skip the maintenance altogether and simply let it patina naturally over time.
ASSEMBLED DIMENSIONS:
52"l x 40"w x 71"h